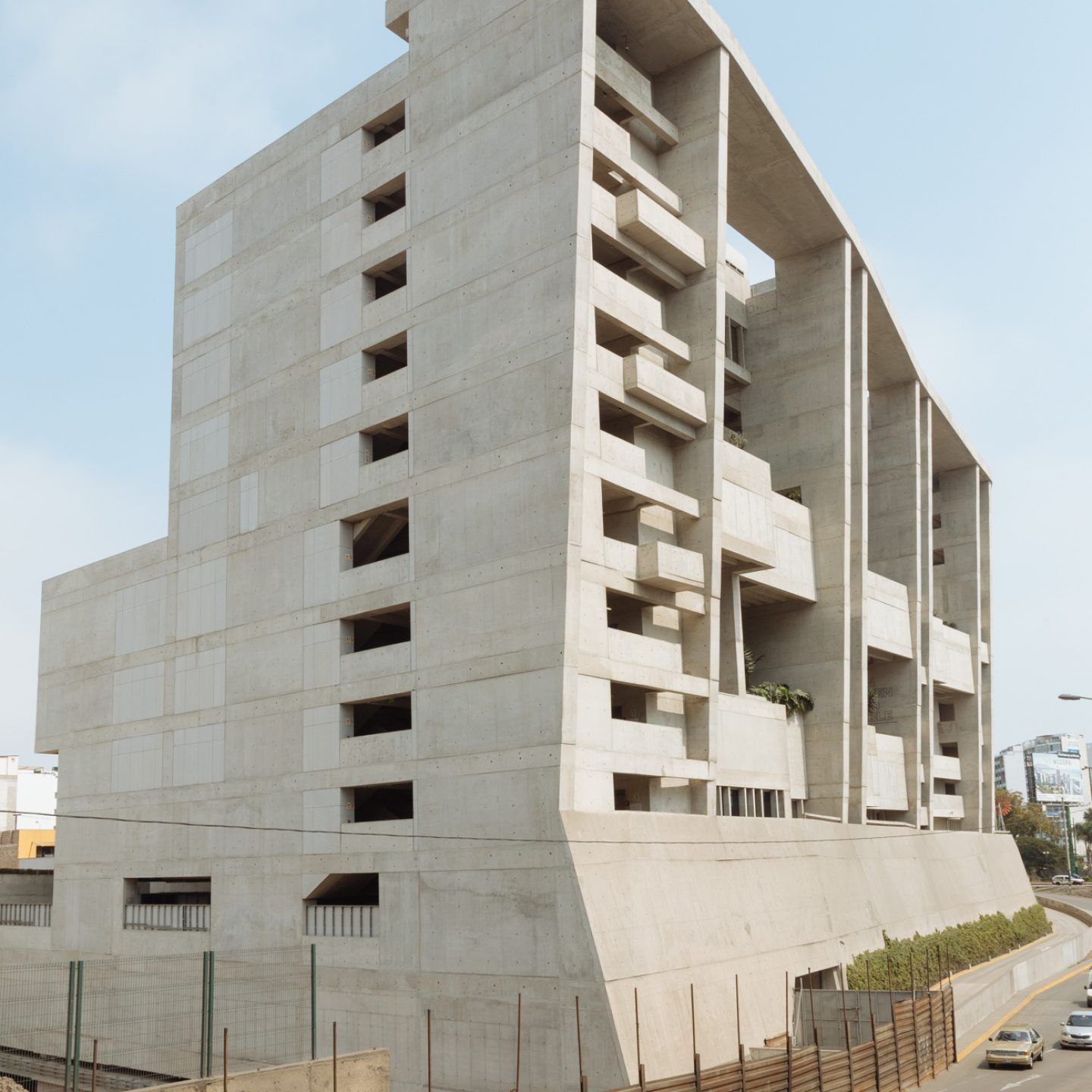 Arnau Rovira Vidal Photographs The Brutalist Architecture Of Lima's New University
Barcelona-based photographer Arnau Rovira Vidal has shared with IGNANT his new personal project, 'The Modern Lima': a series of architectural images of the University of Engineering and Technology (UTEC), located in Lima, Peru's capital.
The university was designed by Yvonne Farrell and Shelley McNamara of Irish firm Grafton Architects, in collaboration with local architects Shell Arquitectos, completed in 2014. The Guardian has included UTEC in its list of top ten buildings in the world, and for this reason, Vidal was curious to visit. "It's a super-huge building in comparison to the standard buildings that surround it," Vidal tells us. The university is situated in the Malecon, a popular district of Miraflores that is known for its gardens and boardwalk strip overlooking the cliff's edge of the Pacific Ocean. This part of the city is set against a long coastline of cliffs that drop sharply to meet the Pacific Ocean below.
This boundary between the city and the sea was the conceptual starting point for the university's design. "You won't miss it easily," says Vidal of the Brutalist building. "It was a pleasant shock the first time I saw it, and I love the multiple layers that are so visible from the outdoors." The university's staggering floor plan features ten floors of reinforced concrete, responding to the brief of a 'man-made cliff'—emulating the topography of the actual cliff nearby. "Its structure is considered to be against conventional beauty, and yet it integrates perfectly into the Lima landscape," he says. Vidal's sharp images focus on the lines, angles, and shadows of the building's architecture, acting as a study of the university's arrangement.