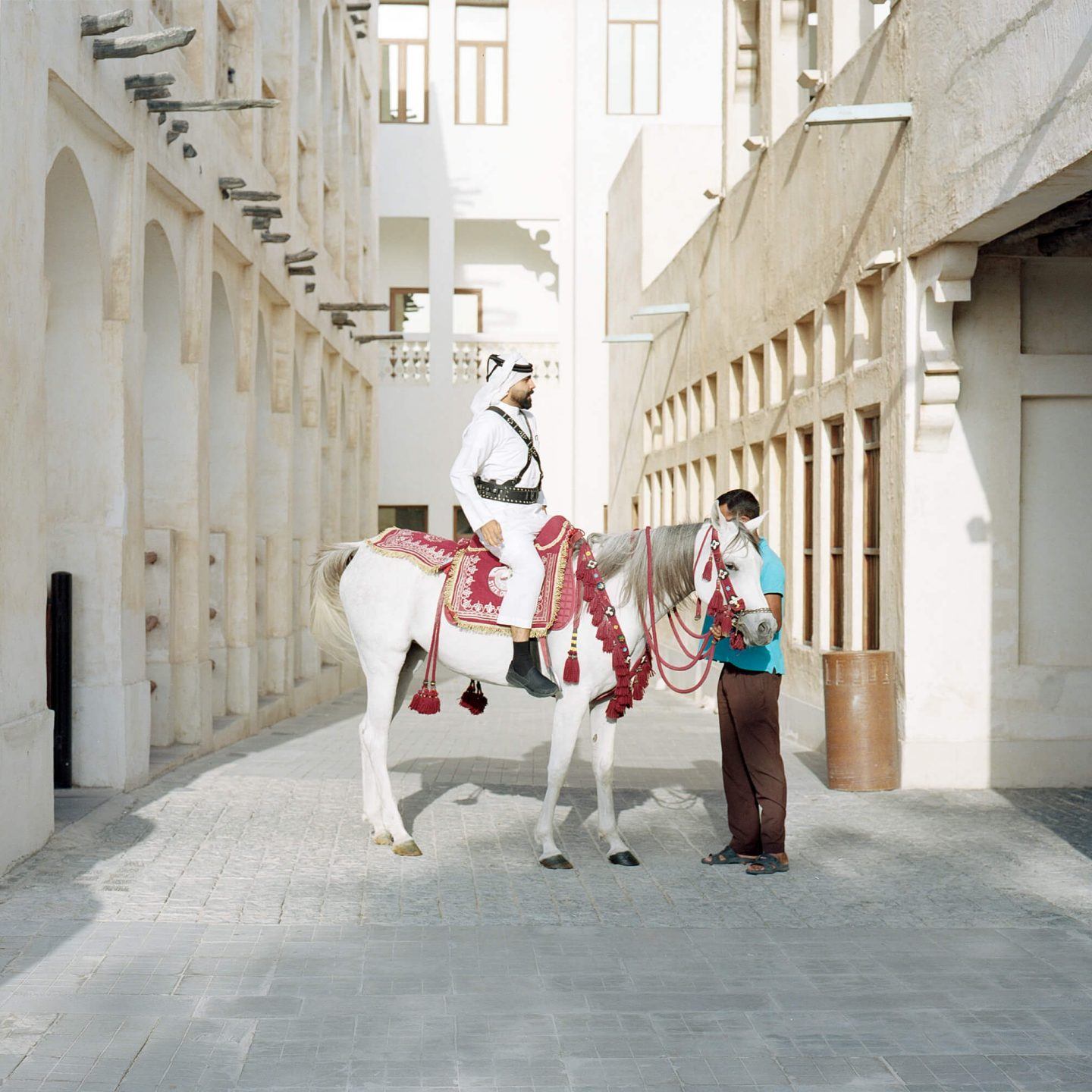 "A Land Of Stark Class Division", Marco Barbieri Documents Qatar's Capital City, Doha
Italian photographer Marco Barbieri's series 'Land of Plenty' presents an almost surreal documentation of Qatar's capital Doha, exploring themes of immigration and class division in a city of constant reinvention.
In 1971, Doha became the capital of a newly independent Qatar, a nation that has been l listed amongst the richest countries in the world in recent years thanks to its natural gas and oil reserves. After Doha was selected to host the 2022 FIFA World Cup global attention turned to the 2.2 million migrant workers being paid low wages to revamp and expand the city. Slums have been razed to make way for five-star hotels and grand shopping malls, and many areas of Doha are covered by huge construction sites. It's a city "built by the many, for the few," says Barbieri. "The city is rapidly being transformed on the road to the World Cup, even if the boom of its oil and gas economy has slowed down due to the blockade imposed by other Gulf States," he explains.
Barbieri was there on four separate occasions photographing the city and its workers. "I found a land of stark class division, where migrants work around the clock for the small elite of Qatari nationals, and for a much bigger population of Westerners employed in the Gulf." He took a number of photos along the way, documenting a surreal place run by a monarchy and "waited by a service 'class' composed mainly of migrant workers from Africa, the Indian subcontinent and the Philippines", says Barbieri. He found the disparity between rich and poor to be glaring: In one image, a royal guard on a white horse is assisted by a worker, whilst in another, a dhow boat driver poses in front of a backdrop of newly built skyscrapers. "The city skyline is as transient as its immigrant population, ready to move away after the World Cup is over," he says.