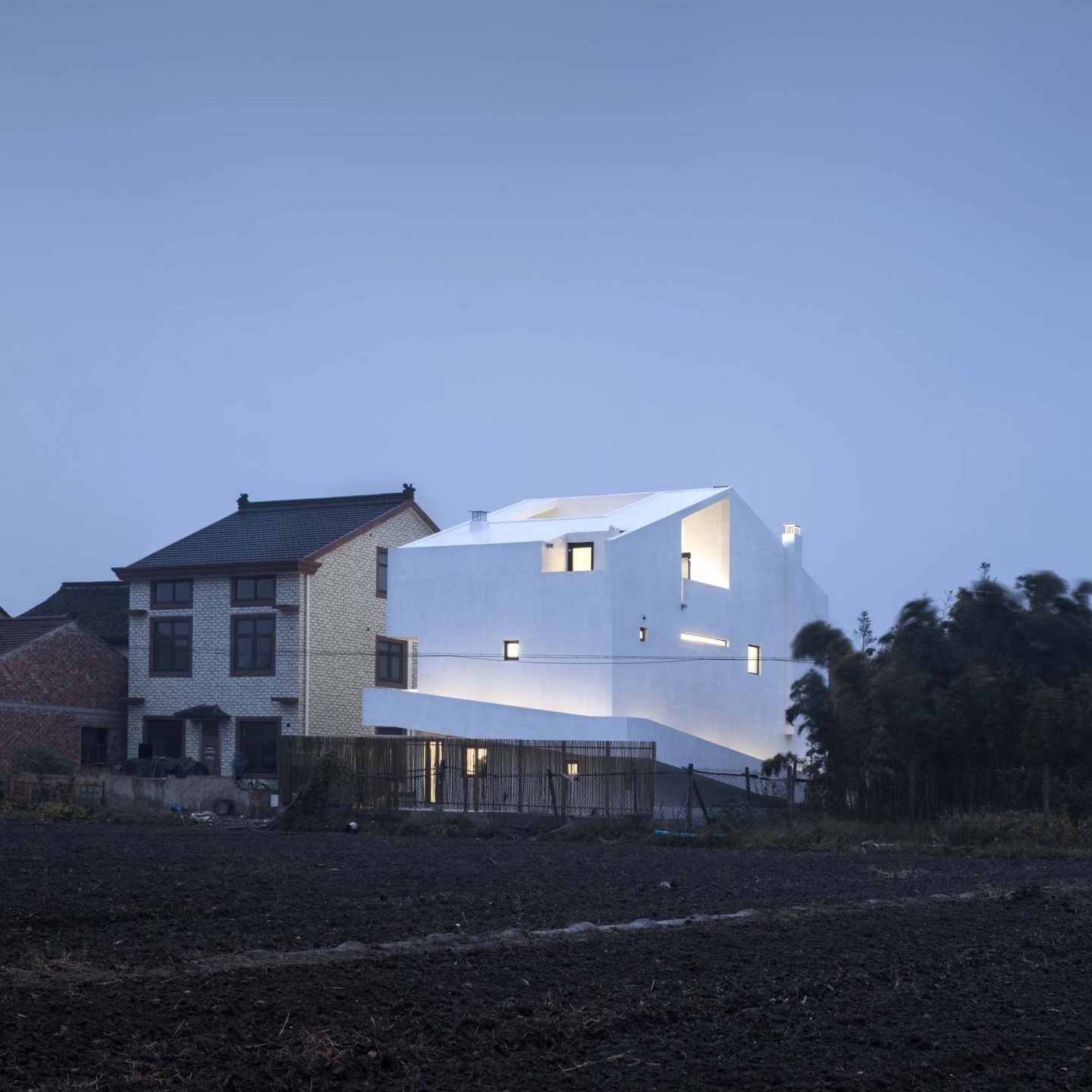 A Winding Wheelchair Ramp Determines The Facade And Form Of AZL Architects' Song House
In the rural village of Nansong, China, AZL Architects has designed 'Song House', a three-storey residential project that smartly accommodates the accessibility needs of the four generations that reside within it.
The concrete house's striking all-white facade is characterized by an external ramp that wraps itself around the back of the house, allowing for wheelchair access to each of the three storeys. The home was designed to provide comfortable living conditions for an extended family: a couple in their 50s, their elderly parents, the couple's daughter, and her family. "This house embodies the beautiful imagination and anticipation of a relaxed rural life for the family of eight," explain the architects. The design follows a spatial pattern that centers around an open space akin to an atrium typically found in more traditional farmhouses in surrounding villages. This atrium forms "an interconnection of independence, privacy, and publicity, as well as a sense of ritual and a sense of belonging."
Five bedrooms splay outwards from this central space, facing in different directions in order to provide an element of independence for each resident. The interior follows a muted palette of greys and beiges, presented through materials such as wood, bamboo, and concrete, whilst small openings in the walls provide natural light and air, and break up the house's unadorned facade. 'Song House' is an important example of the still relevant 'form follows function' principle in architecture. That the shape of the building relates to its purpose, and demonstrates that ways of living can and should be prioritized over mere aesthetics.