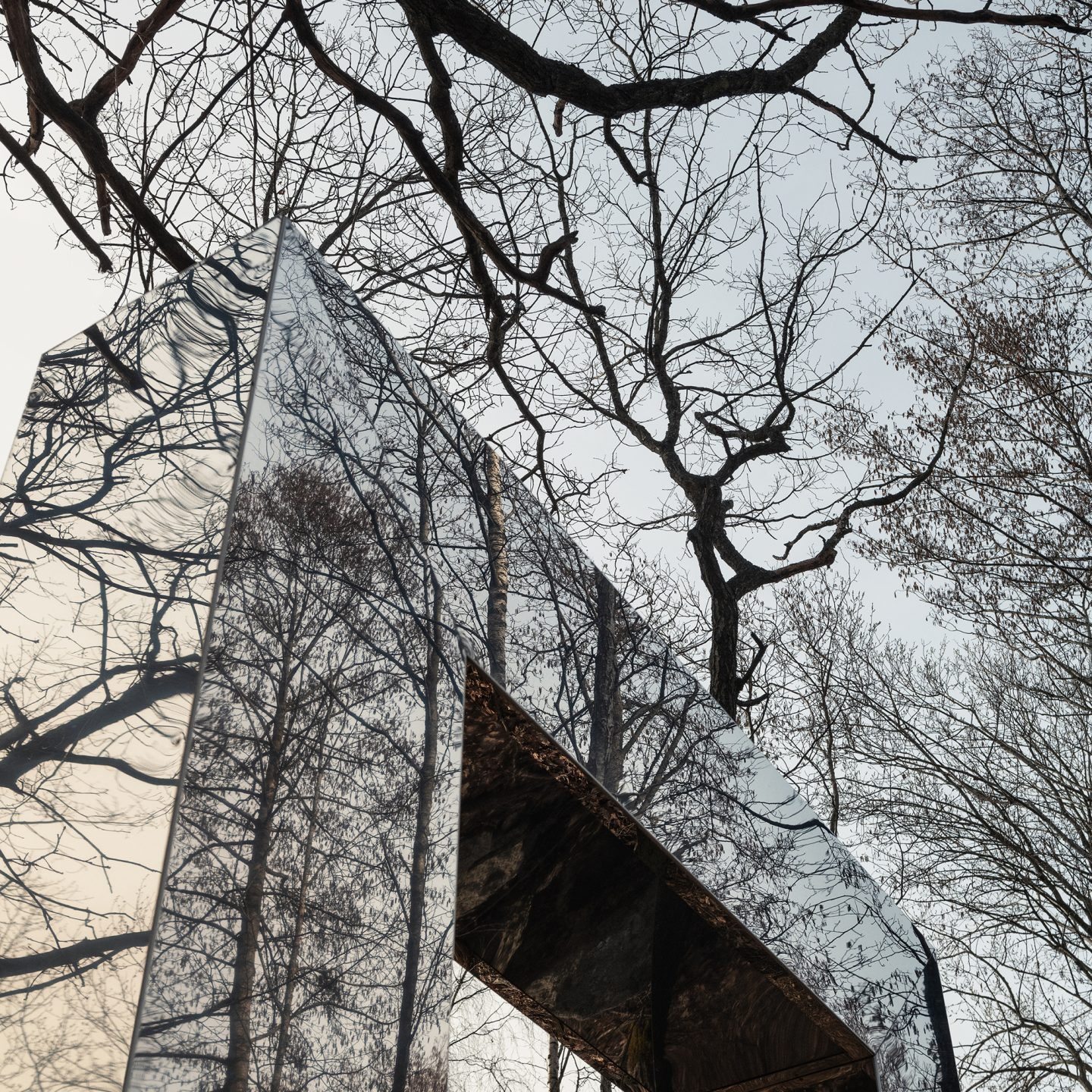 Note Design Studio's Mirrored Installation In Nature Reflects The Poetry Of Waiting
The Stockholm-based Note Design Studio has completed an outdoor art installation of varying-sized stainless-steel structures set on a wooded hillside, titled 'Waiting Windows'; a meditation on the time in life that we spend waiting.
Part of a group commission to create public art in the municipality of Nacka, Sweden, the site-specific installation is "a sculptural study of the 'dead time' between the anticipation and the event," the firm explains. As part of the initiative, 'The Art of Urban Creation', the studio was asked to create a public artwork close to what will be the newly built Sickla station. Reflecting on the concept of waiting, the team designed the installation to be connotative of waiting in the literal sense of the word—such as waiting for a train at the station, but also waiting in terms of the construction of the Sickla station, a direct link for many residents to the center of Stockholm.
The notion of passing train windows was the starting point for the installation. During daytime hours, light hits the 'Waiting Windows', bouncing scenery of the woods through its reflection. At night, each window is illuminated at the top of the frame, creating a striking piece of art. "Waiting is a poetic frame of mind, but it's often considered something of a void in our daily lives," says interior architect for the firm, Daniel Hecksher. "If you allow yourself to actively occupy that moment rather than be passive, then it becomes something else altogether… On a subway platform, you're witness to small slices of everyday life as trains slip by—each passing window acting as a pinhole camera snapshot of the lives happening inside."