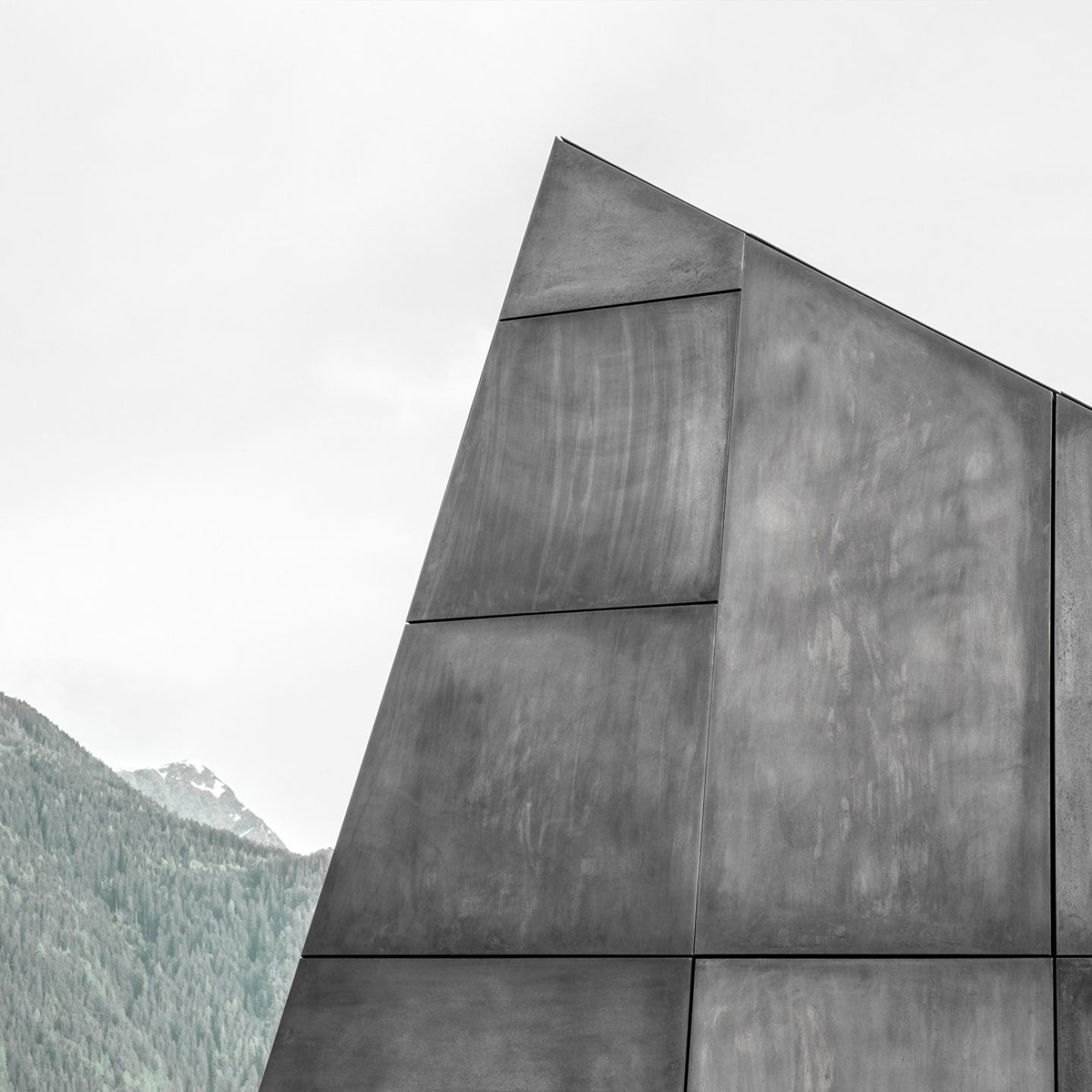 Beneath The Mountains Of Tyrol, This Wine Cellar's Geometric Form Bursts Free From The Landscape
In northern Italy, Bergmeisterwolf Architekten has designed the extension of a wine cellar for Pacherhof—the oldest winery in the Isarco Valley. The geometric form of the building looks as if it has emerged from the land: its slate-colored exterior and abstract shape rendering it an almost geological interpretation of its mountainous surrounds.
The area it is situated in is home to the 12th century Novacella Abbey, one of the most important monasteries in Tyrol, and the place where the winemaking tradition of the region began. "Here the monks started producing wine from the nearby fields," explain the architects. "Many farms followed their example and opened their own wine business. Pacherhof was not just the first, but some documents show that their wine cellar was working even before the construction of the monastery".
The original cellar is exceptionally traditional, with early features kept intact to provide aesthetic contrast to Bergmeisterwolf's clean-lined architectural addition. A tunnel connects below ground to the new cellar area, and a stairwell takes you above ground, and into the pyramidal tower. Clad in bronze panels, this visible part of the cellar is designed to "become part of the landscape" by "contrasting with the peaks of the mountains". Housed within this contemporary extension are an office and a tasting room. "From here, the winemaker enjoys a view that embraces the vineyards, the old farm, and the surrounding landscape."