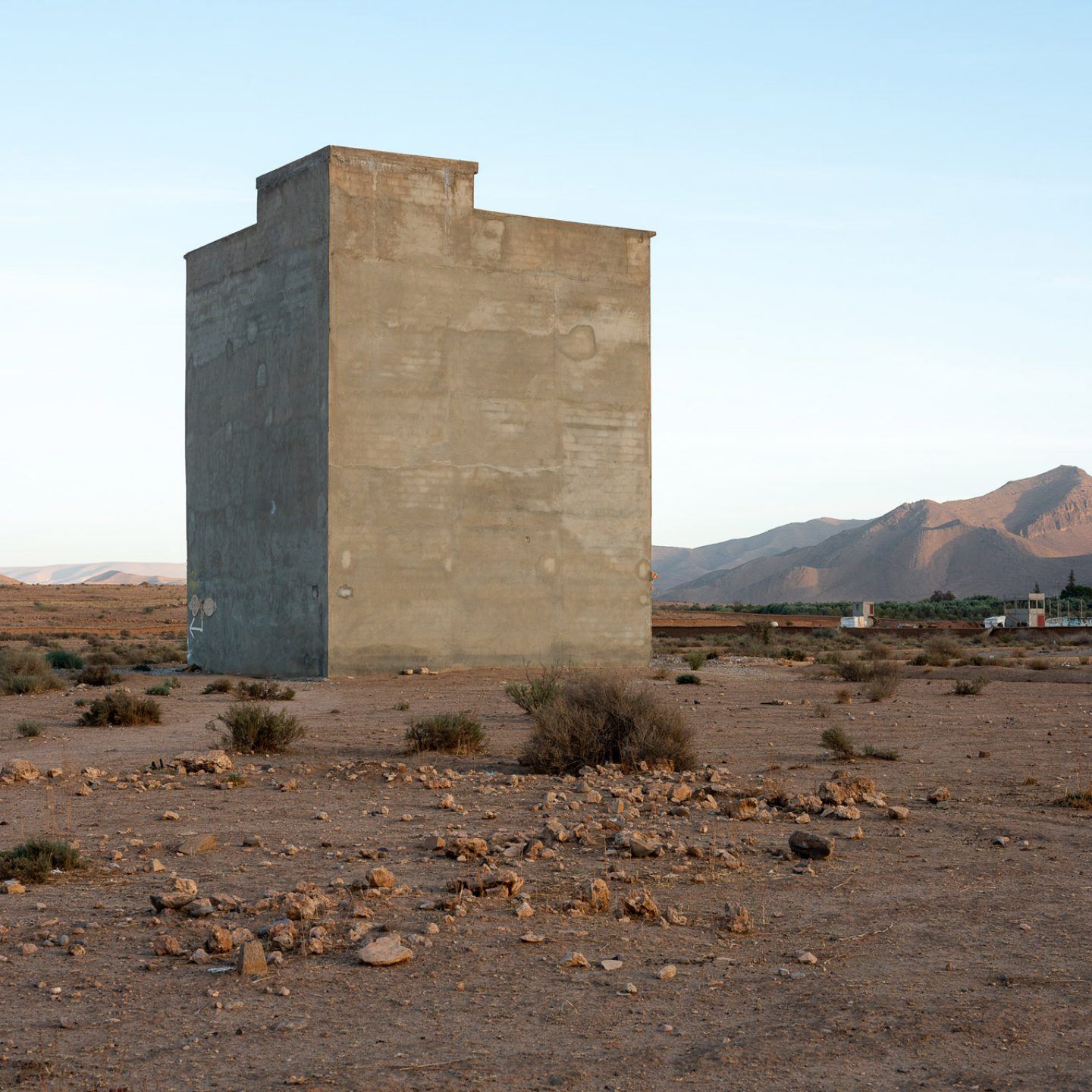 From The Middle East To The Maghreb, Edouard Sepulchre Photographs Six Months On The Road
Enchanted by the vast and uninhabited landscapes so often found in arid climates, Paris-based photographer Edouard Sepulchre spent six months cycling through the Maghreb and the Middle East, creating a series that documents a place of imagination called 'Dryland'.
"The American West is at the heart of my fascination with deserts and dry places", Sepulchre explains. "A territory that is paradoxically empty but rich in symbols. There everything reminds me of the unfinished, the in-between." In 'Dryland' this liminality is evident; photographs frame expanses of desert punctuated by human presence—characters appear minimally, but evidence of their existence is everywhere. From tire marks in the red desert sand to makeshift structures and empty cars; everything seems strangely off-center or incomplete.
Despite the deliberate lack of narrative in 'Dryland', the series carries within it a sense of motion; something that Sepulchre credits to traveling by bike. The pedestrian level with which you approach the landscape while cycling is much more human than when you travel by car; it allows you to interact with your surroundings in a different way, offering time for contemplation. "The desert gives the impression of being like a god. Its silence and emptiness give way to a projection space—you can create any world you want, even more so when you're traveling by bicycle, because the landscapes scroll past at just the right speed, almost like a roll of film."