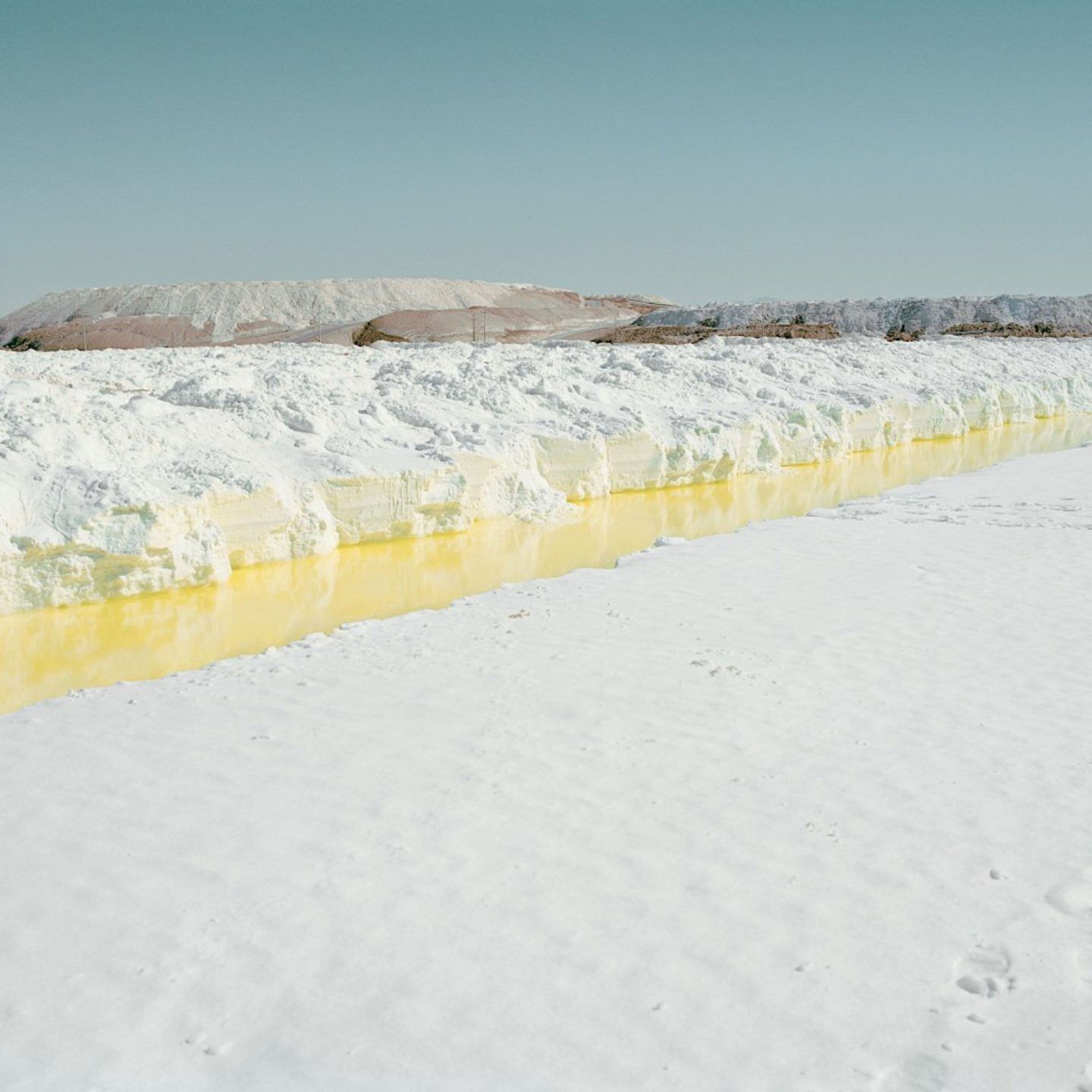 Catherine Hyland Photographs Environmentally Contentious Lithium Mines In The Atacama Desert
London-based photographer Catherine Hyland traveled to the salt flats of the Atacama Desert in Chile to photograph the environmentally contentious production of lithium—the metal used to power everything from smartphones to Teslas.
The Atacama Desert, a plateau in South America that extends for 1000 kilometers down the Pacific coast, is famed for its picturesque salt flats, Andean birdlife, and extreme aridity. The Atacama is the world's driest desert; situated 4000 meters above sea level, almost no rain falls here. Beneath the 3000 square kilometer salt lake—whose thick crust crackles as temperatures drop at sundown—is the world's largest source of lithium: the mineral that gives power to modern life.
As one of the driest places on Earth, producing lithium here has a direct impact on the water reserves for Salar de Atacama, the salt flats of Atacama. Chile is the only country in the world where water resources and management are entirely privatized, and SQM, the lithium company photographed by Hyland in her series 'Lithium Mining', currently owns the water rights for the region. A statement about the series published by Hyland lists statistics associated with water usage and lithium production in the area: "One tonne of lithium requires 500,000 gallons of water for its production, all of it pumped from below ground in one of the world's most fragile environments. Those numbers add to that idea of… order coming to chaos."
Companies like SQM are increasingly at the center of environmental debates around water, accused of exploiting the natural resource in regions that in drought or prone to water scarcity. To create lithium, they are drying out rivers, streams and wetlands. Their increasing presence in the Atacama Desert is dividing communities—who really benefits from such practices in a place that is about to enter its fifth year of drought?
In her series shot for Bloomberg Markets, Hyland photographs the extraction and creation of lithium in the Salar de Atacama salt flat. Here, lithium exists as a mineral salt, suspended in underground reservoirs of brine. The brine is pumped into above ground evaporation ponds and is then treated via repeated rounds of solar evaporation. The intensity of the colors Hyland has captured is due to this process; the depth of the blues, greens, and yellows indicate the level of lithium concentration. The highest will be processed further, becoming the ink-slicked metal we are used to seeing in the back of our mobile phones.
Through Hyland's lens, the gridded lines of the ponds that cut through the desert seem the futile attempt of man to tame nature—how long can lithium continue to boom, and what will remain after it ends?