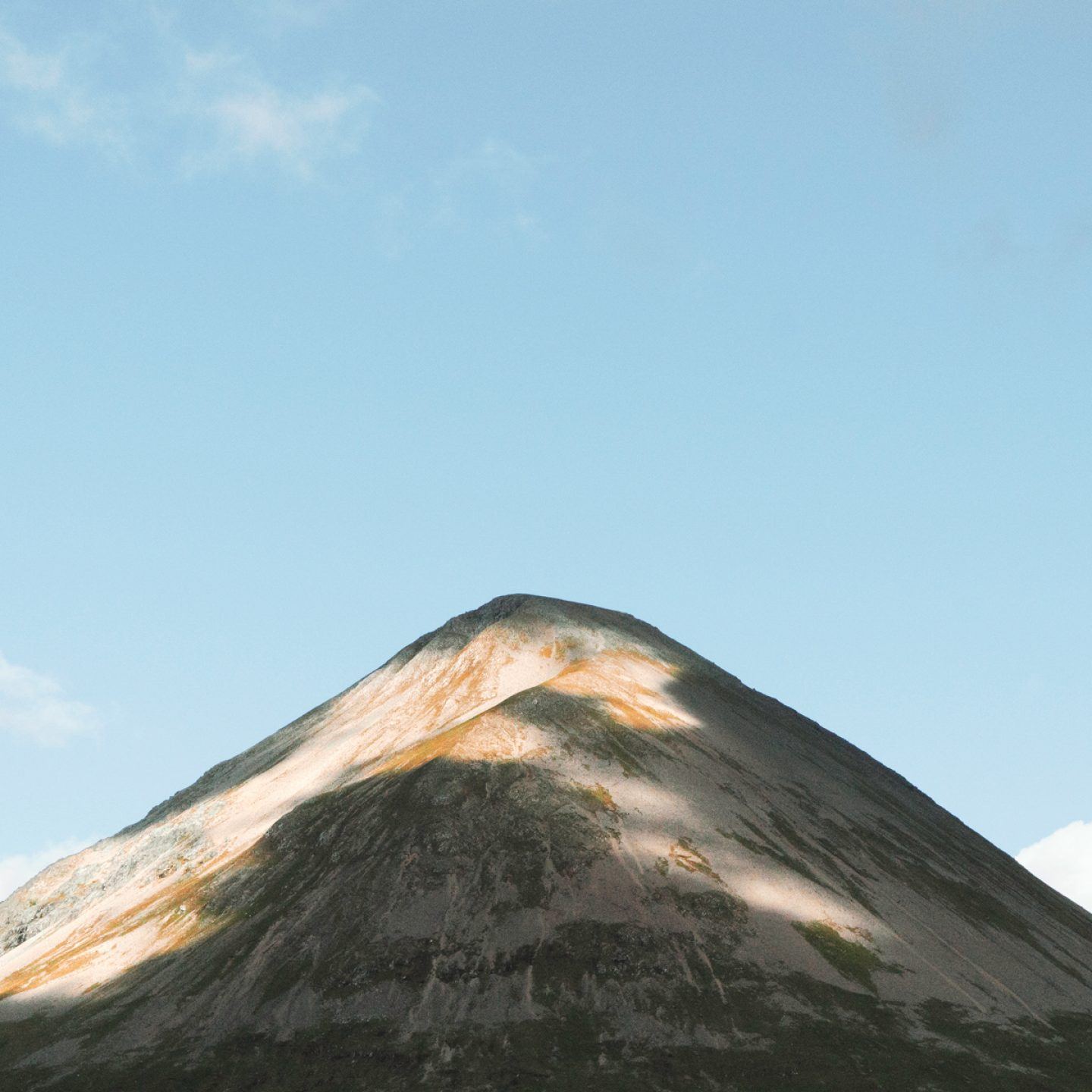 In The Scottish Highlands, Irene Tondelli Photographs "Ancient Witnesses To Earth"
Italian photographer Irene Tondelli has paired her series 'Rocks Talk' with an extract from A Man In Assynt by Scottish poet, Norman MacCaig.
Stac Polly,
Cul Beag, Cul Mor, Suilven,
Canisp –
a frieze and
a litany.
Who owns this landscape?
Has owning anything to do with love?
These lines—and the poem as a whole—illustrate the value of nature by offering different ways of seeing the Scottish landscape. Tondelli has artfully applied MacCaig's literary nuance to her photographic concept, using the psychological phenomenon Pareidolia as a framework for the images of 'Rocks Talk'. Pareidolia is, in effect, the act of finding the familiar in a vague stimulus: pictures in clouds, words in music, or in Tondelli's case, faces in the sides of mountains.
Over the course of a month-long camping trip through Scotland, Tondelli focused her lens on the rock-faced Murdos and Munros of the Highlands. "Rocks, mountains, hills, and stones have always fascinated humankind, they are ancient witnesses to Earth", she explains. "Sometimes we see faces carved on them, but also nightmares in their silhouettes. Giant companions, observes from the beginning of the world, rocks welcomed me into their womb during my campout trip…I saw legends, faces, knights in their shapes." Because of their anthropomorphic state, Tondelli labels the series not one of landscapes, but of portraits. "I am sure that rocks have a soul," she tells us. "Sometimes, I could nearly hear them talk".