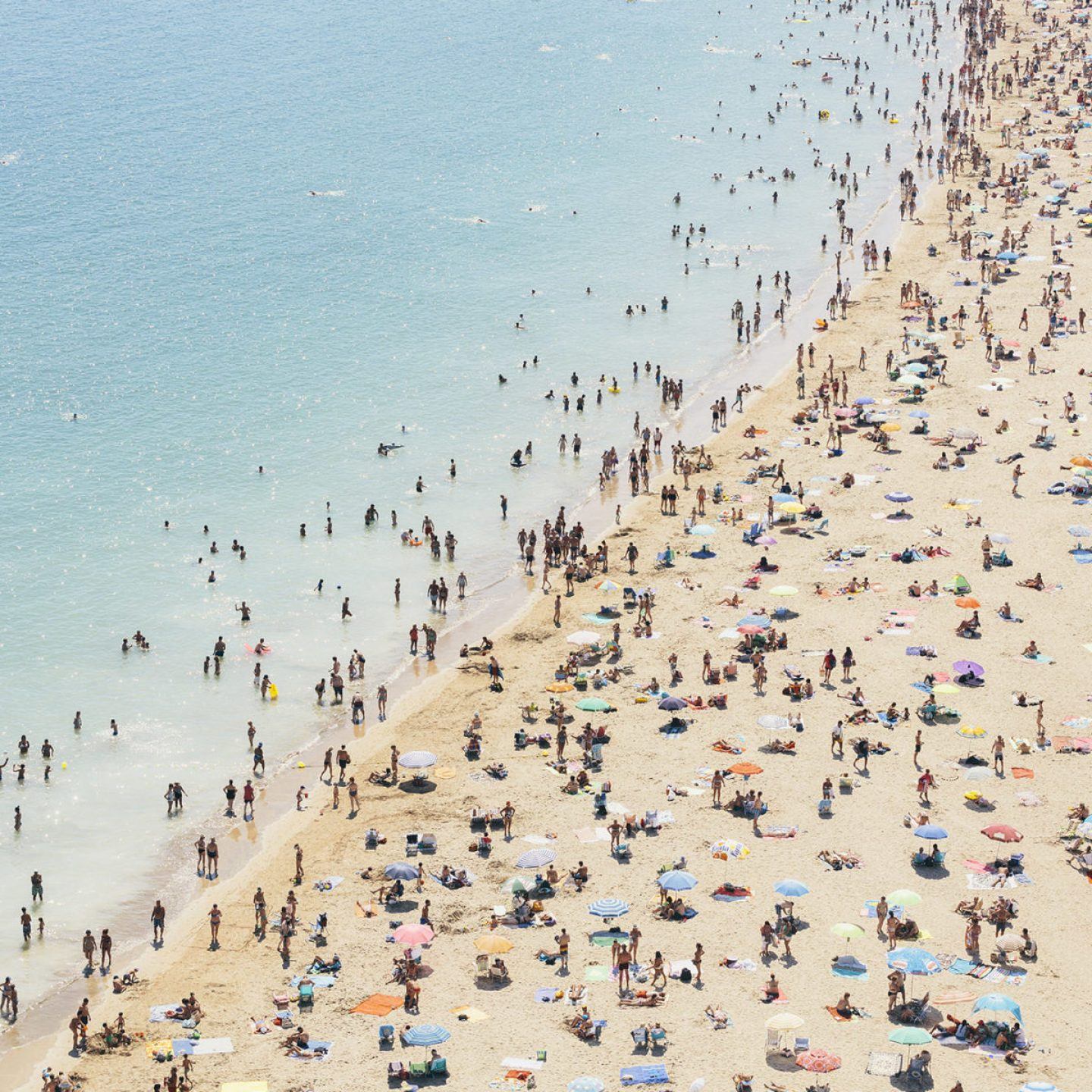 Animal Turista, Yosigo's Rich Photographic Essay Documents Mediterranean Tourists
Barcelona-based photographer Jose Javier Serrano, who also goes by the professional name Yosigo, captures holiday goers frolicking on Mediterranean beaches, in his series 'Animal Turista'.
The work of Yosigo, who we've featured previously on IGNANT, is informed by his background in graphic design. Yosigo's images are characterized by thoughtful composition of color and shape. "'Animal Turista' is an unfinished project about the Mediterranean coast—and in fact, I don't think it ever ends", Yosigo tells us from his home in Spain. The series is a reflection on tourist"The tourist becomes a predator of nature, obviating the beauty of the place" culture: portraying beachgoers either sunbathing or swimming, on beaches that are crowded with umbrellas, chairs, and towels. Although some photographs feature hundreds of subjects, an odd sense of loneliness permeates the series; and subjects appear as part of the landscape, not distinct from it. It shows "where nature and human beings mix, generating curious landscapes", he continues. "The tourist becomes a predator of nature, obviating the beauty of the place". Yosigo's body of work is inspired by the aesthetic of American photographer Steven Shore, who is known for his pioneering use of color in fine art photography. In particular, Shore's 1975 print publication Uncommon Places springs to mind, where according to commentary by 303 Gallery, Shore's scenes of ordinary human experience (such as relaxing on a beach), "transform the mundane into subjects of thoughtful meditation". Akin to Shore, Yosigo's use of framing and bright colors demonstrates his ability to record the range of hues seen in life.