Face-kinis by Peng & Chen
Artist Peng Yangjun, one half of duo Peng & Chen — the creative directors and editors of The Outlook Magazine — documented a recent fashion craze along Eastern China's seaside city Qingdao. Many bathers, mainly women, have started wearing what the public dubbed 'Face-kinis' — protective head masks.
The colorful full-face masks protect the swimmers from the sun as the women prefer to have natural pale skin instead of bronzed skin that's been associated with those who do physical labor in many Asian countries. Apparently the masks also help repel insects and jellyfish. The masks are surreal compared to American beach fashions, but Yangjun's portraits show the women in proud and playful stances donning the bizarre facial accessory.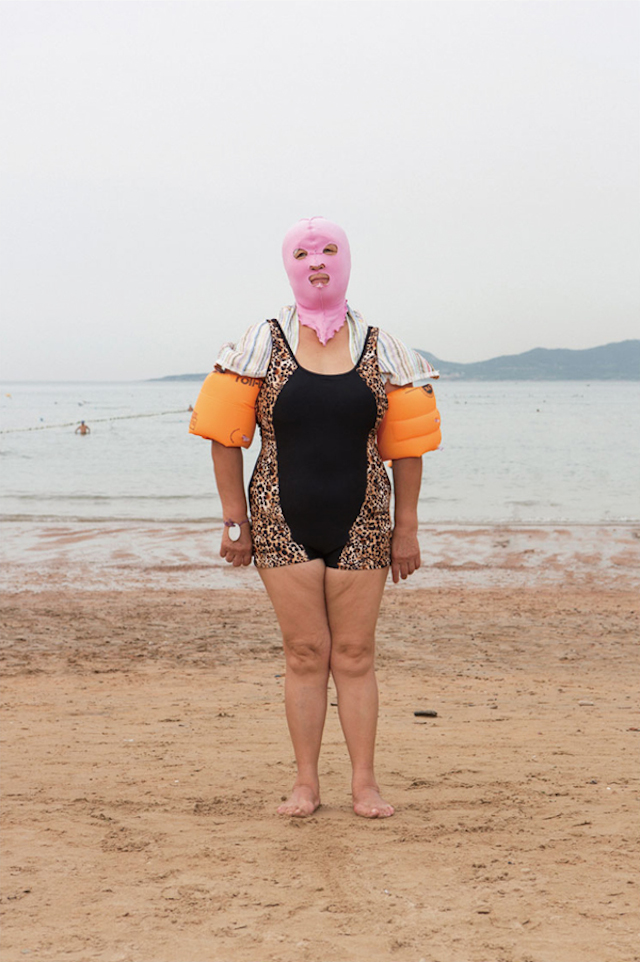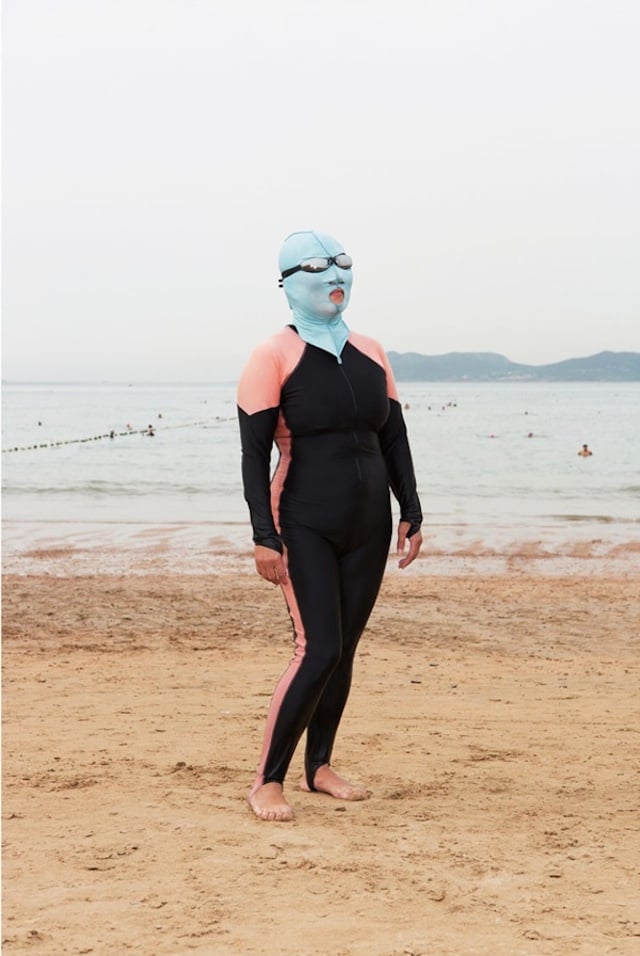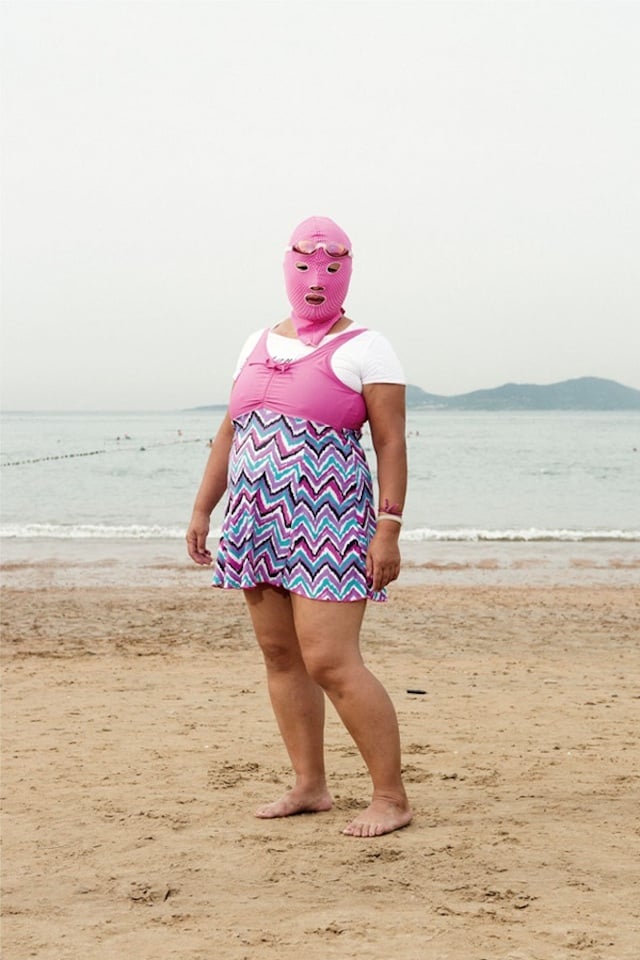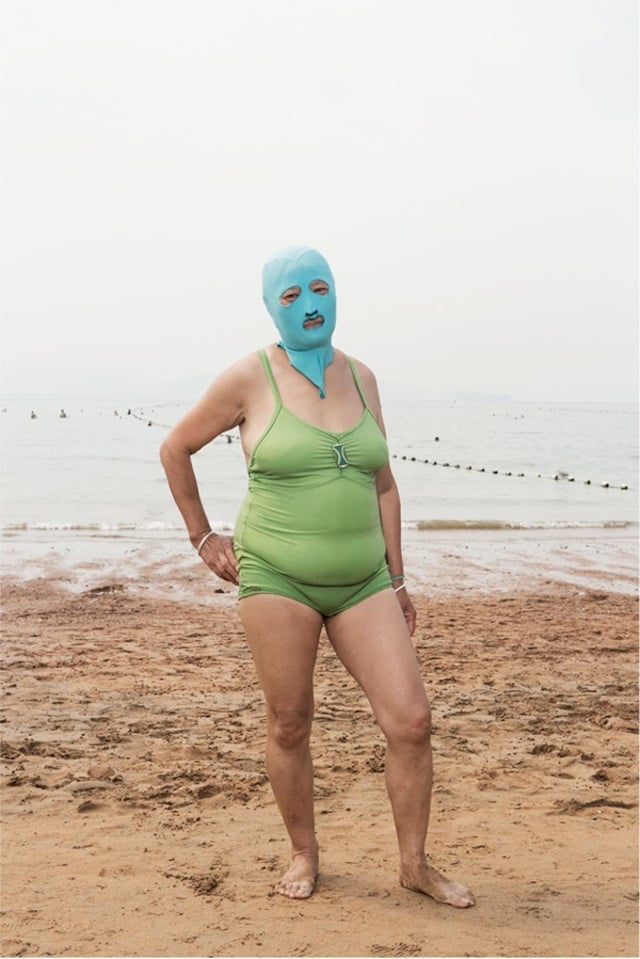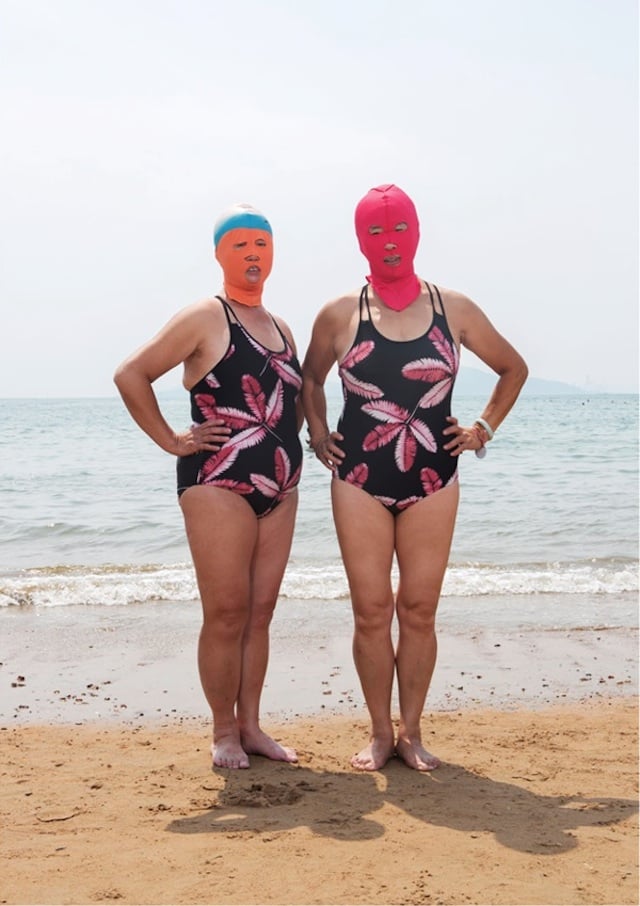 All images © Marco Ugolini | Via: Flavorwire