An Artist Re-Writes Graffiti Into Generic Text
With the intention to raise awareness surrounding a form of name writing graffiti, Strasbourg-based street artist Mathieu Tremblin re-writes existing graffiti tags into 'readable English' in his series 'Tag Clouds'. Name writing is, most of all, about appropriation and interaction, the artist explains. Indeed, graffiti art causes a lot of reactions as well as controversies, touching on issues from ownership to ethics between the artists. In 'Tag Clouds', Tremblin mainly celebrates the act of self-expression and intervention the urban space.
"The principle of Tag Clouds is to replace the all-over of graffiti calligraphy by readable translations like the clouds of keywords which can be found on the Internet. It shows the analogy between the physical tag and the virtual tag, both in form (tagged wall compositions look the same as tag clouds), and in substance (like keywords which are markers of net surfing, graffiti are markers of urban drifting)," states the artist.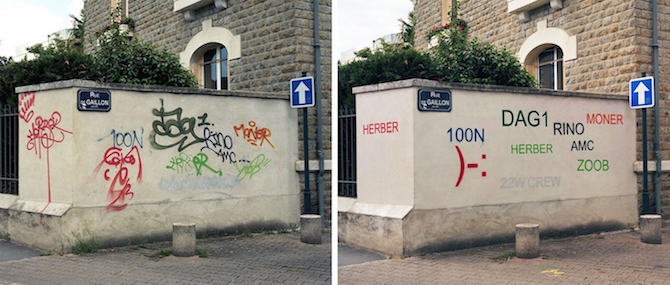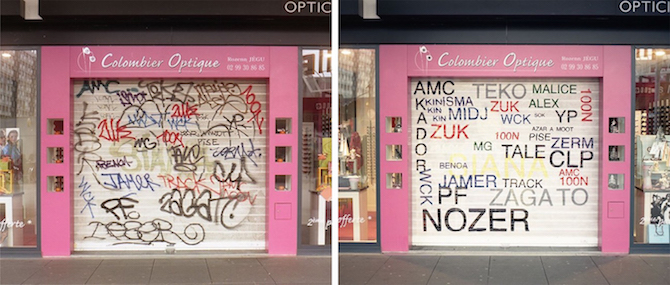 All images © Mathieu Tremblin