The Girl and her Dog by Jeong Woojae
With his paintings of 'The Girl and her Dog', Korean painter Jeong Woojae address the inner human contradiction that comes with owning an animal – at once it evidences our emotional insecurity and need for support, and yet it simultaneously resolves this craving, providing the healing and solace that makes us stronger. For Jeong, the prevailing emotional emptiness of modern society enhances the importance of these relationships. The oversized dog becomes a protector and guardian.
Jeong uses the character of the girl in his paintings, poised in adolescence, to mirror his own self. Caught between the dependency of childhood and self-assuredness of adulthood, she encapsulates the artist's own anxieties about the burgeoning responsibilities and down sides of independence.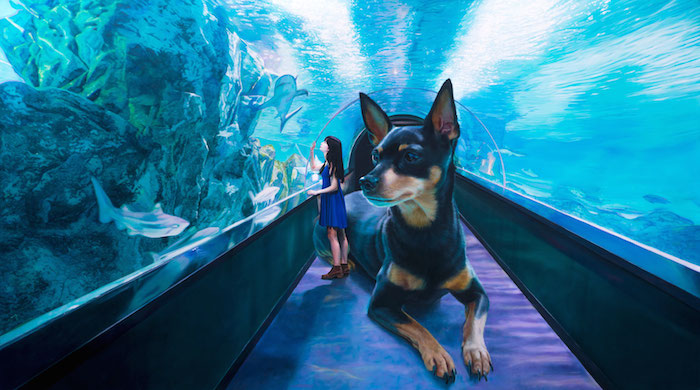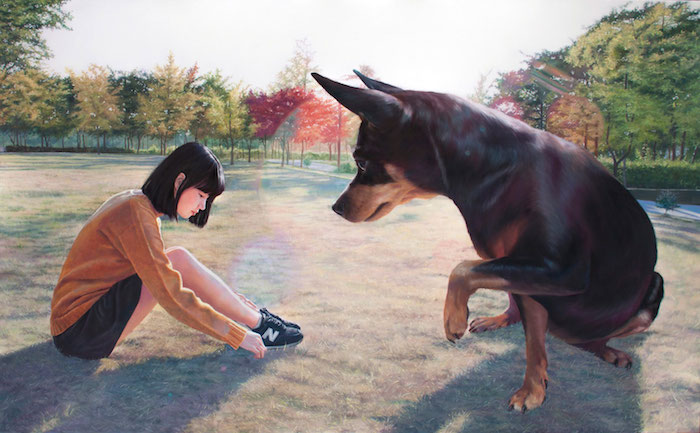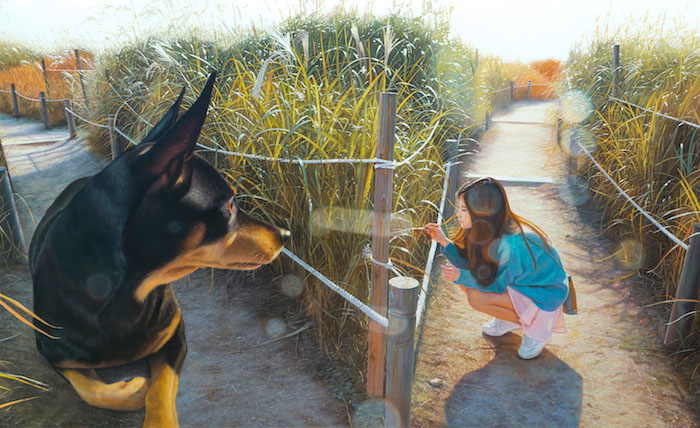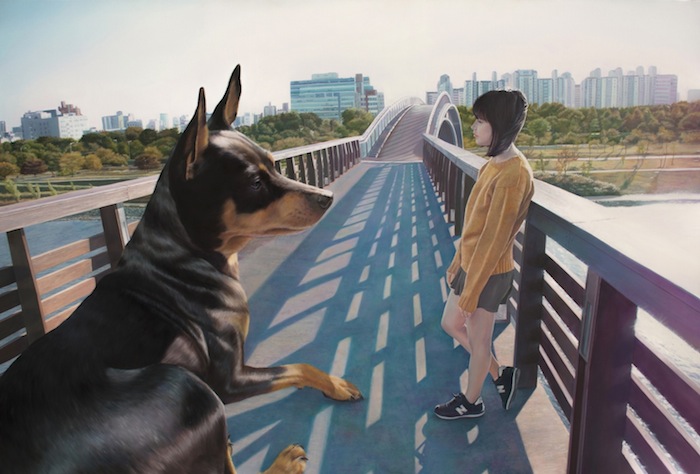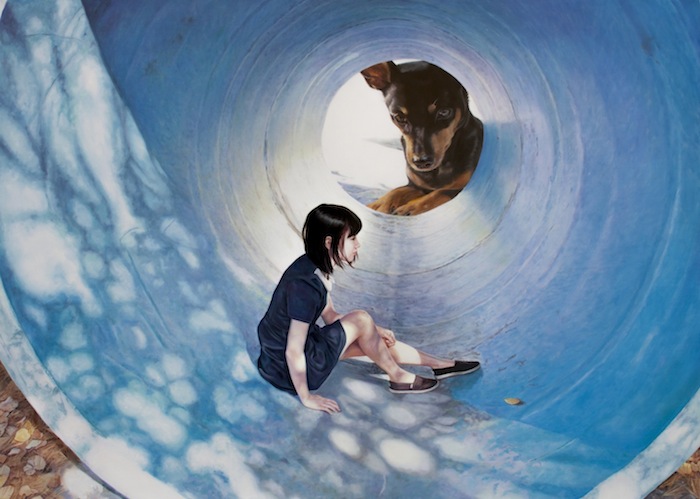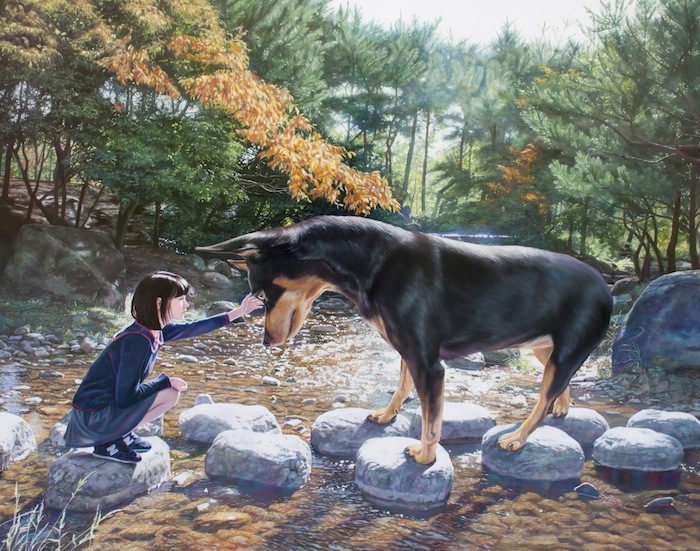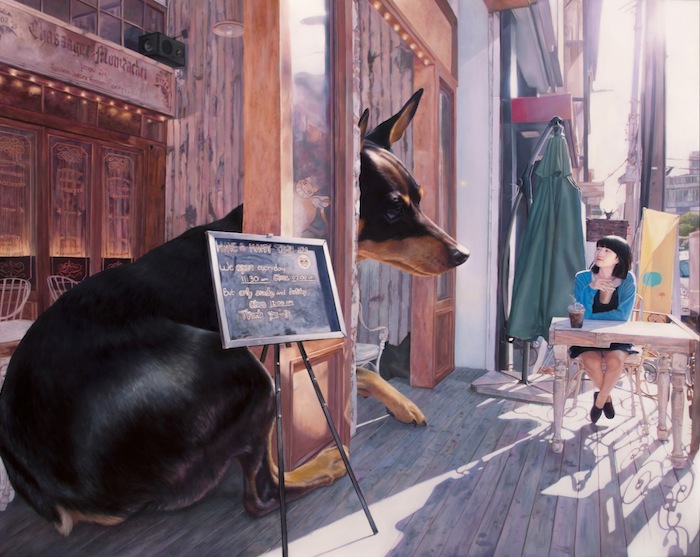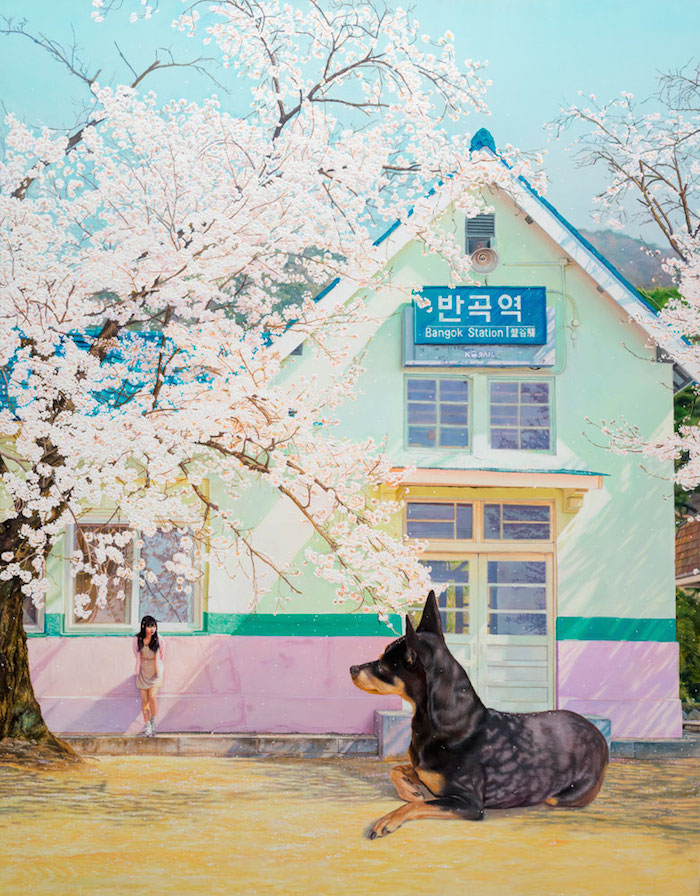 All images © Jeong Woojae