Intricate Vases Made From Hundreds Of Pencils
For his 'Amalgamated' series, Finnish designer Tuomas Markunpoika created intricate vases entirely made from colored pencils. By glueing the pencils together one by one, their typical hexagonal form already indicated the shape of the vases that were then be finalized using a lathe. In collaboration with pencil company Faber-Castell, the collection explores the "relationship of a mass produced 'tool' and its individual purpose" and comes in three different sizes. In his work, Markunpoika reinterprets everyday objects by using various materials in unexpected contexts.
Speaking of the inspiration behind the project, the designer says: "Pencils are utilized when giving form to our thoughts, illustrating our wishes and ideas. They are inseparably fused with craft and arts, representing diverse relationships between artist and their creations. Pencils are extensions of our minds which enable us to transmit information through different mediums and time, collecting knowledge and creating it." Watch the video below to see the full process.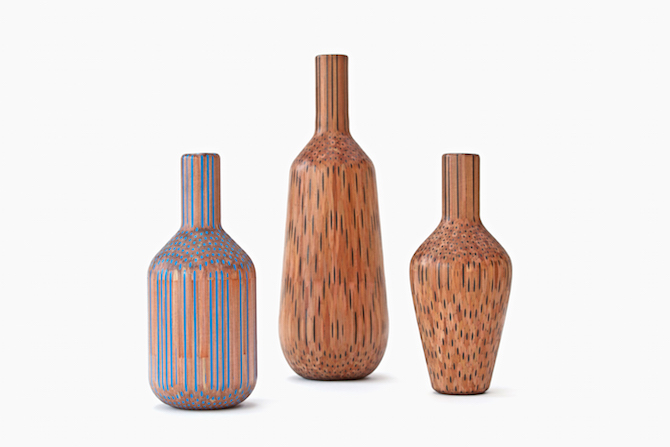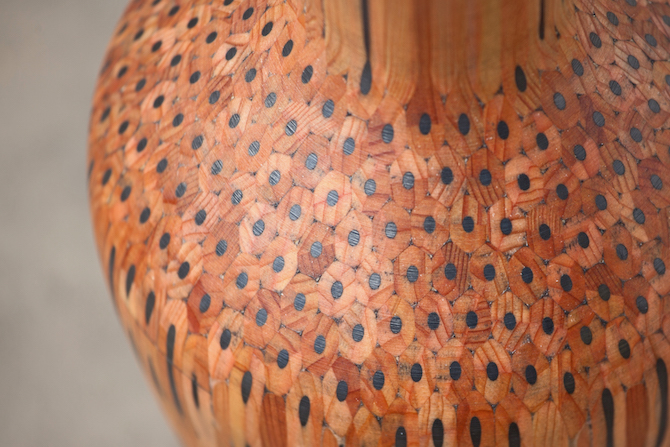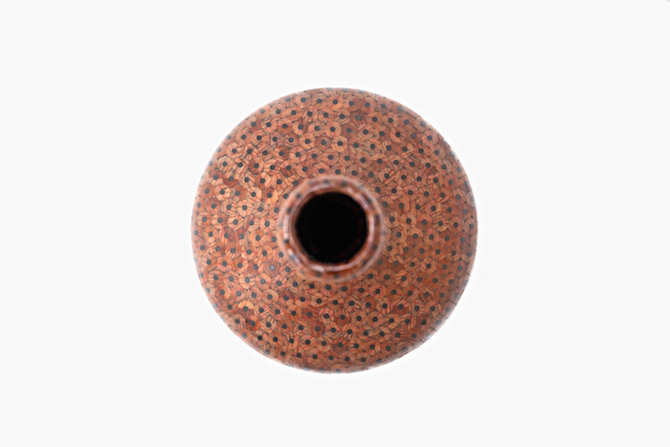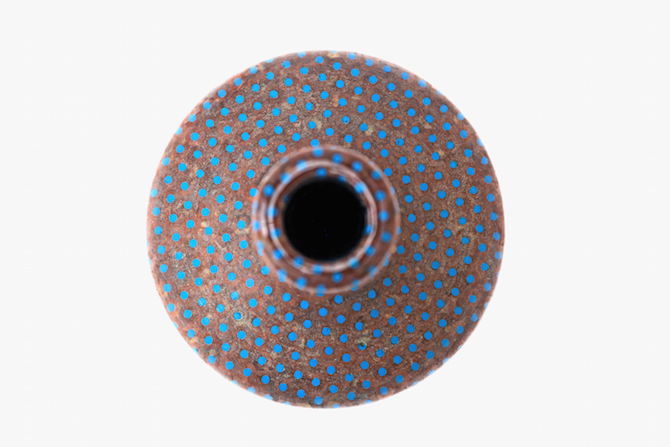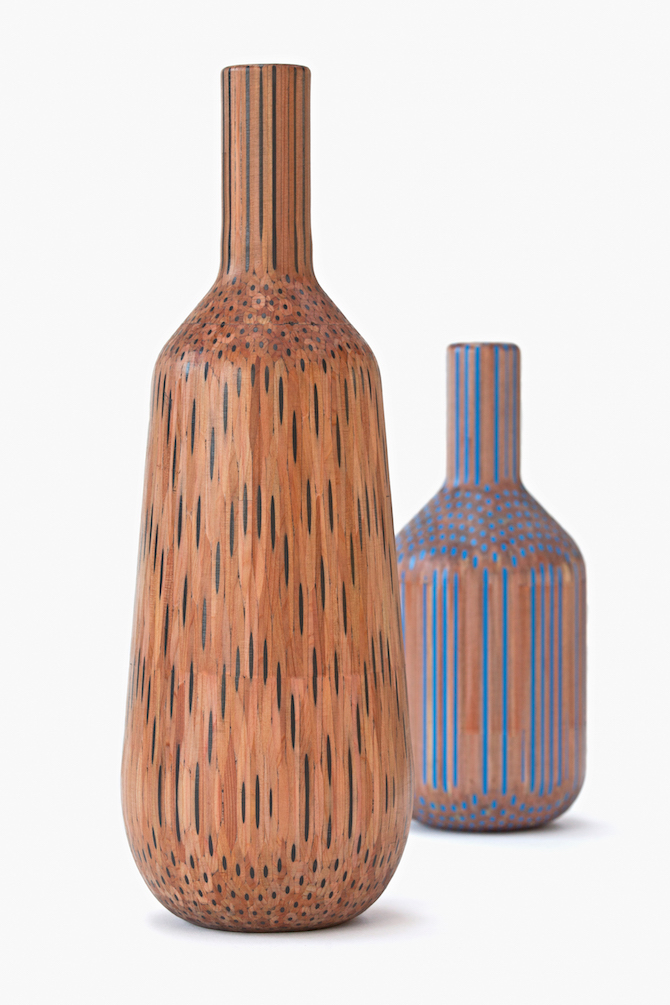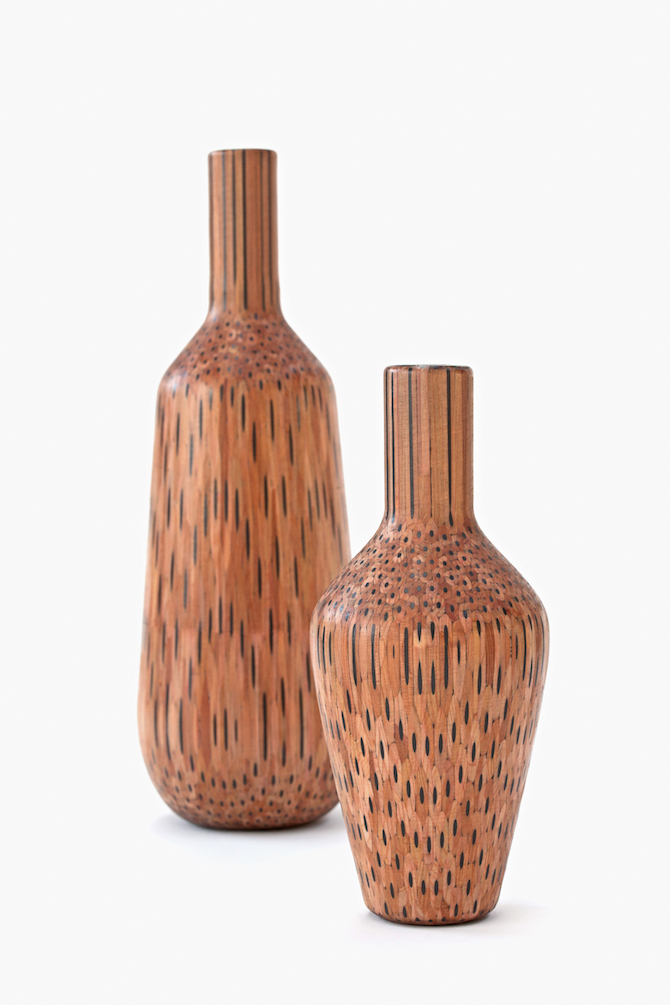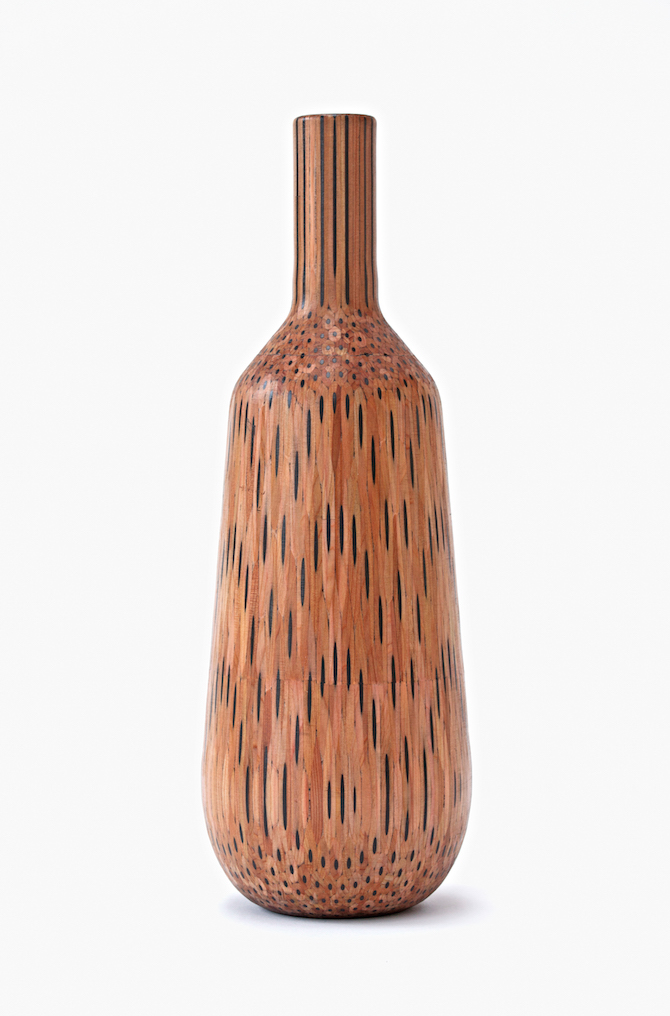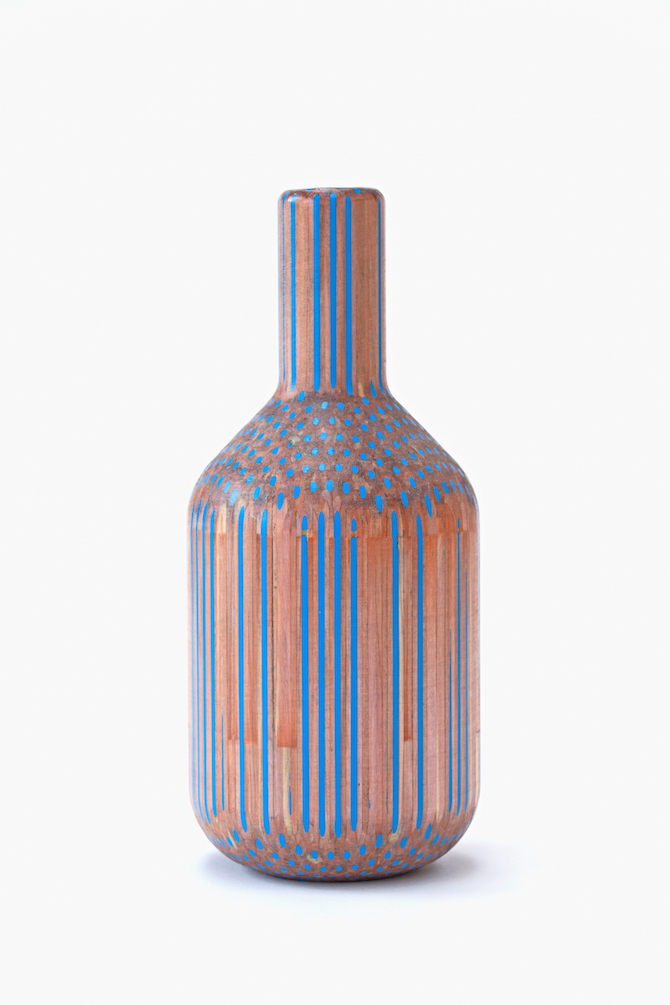 All images © Tuomas Markunpoika