A Shelf With A Digital Angle By Viktor Matic
Designer Viktor Matic created the 'www' shelf, a self-described "interpretation of the 'shelf' archetype". The furniture piece consists of a wooden geometric form with blue strings stretched in-between and is available in a small and large version. Matic was inspired by the constant change in today's digital age, and thus, he created a versatile shelf that can be adapted to the customer's needs by changing the tension of the thread. Living and working in Bolzano and Vienna, Matic is also the co-founder of the creative agency zukunvt.
In a statement about the piece, the designer says: "In today's Western society, digital communication, networking and the Web 2.0 are parts of our daily life. The constant 'real time' connection is changing us, our environment and the perception of it. […] In an accelerated era full of freedom of forms and change as a status quo, I have created an object which in itself has no defined state and which is capable of interacting with the user and his environment." For more shelves, take a look at our shop.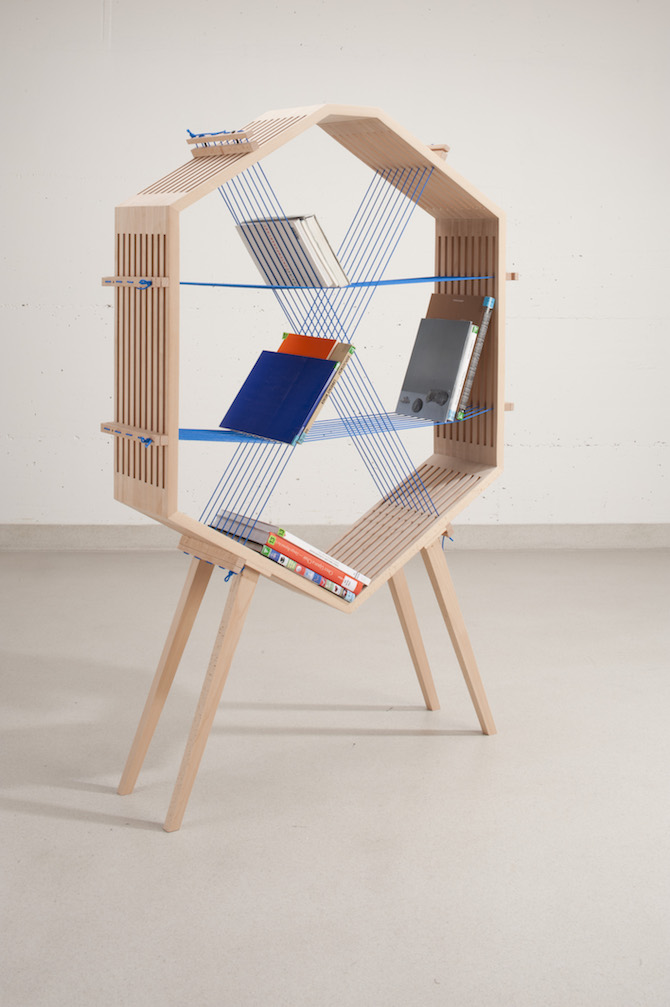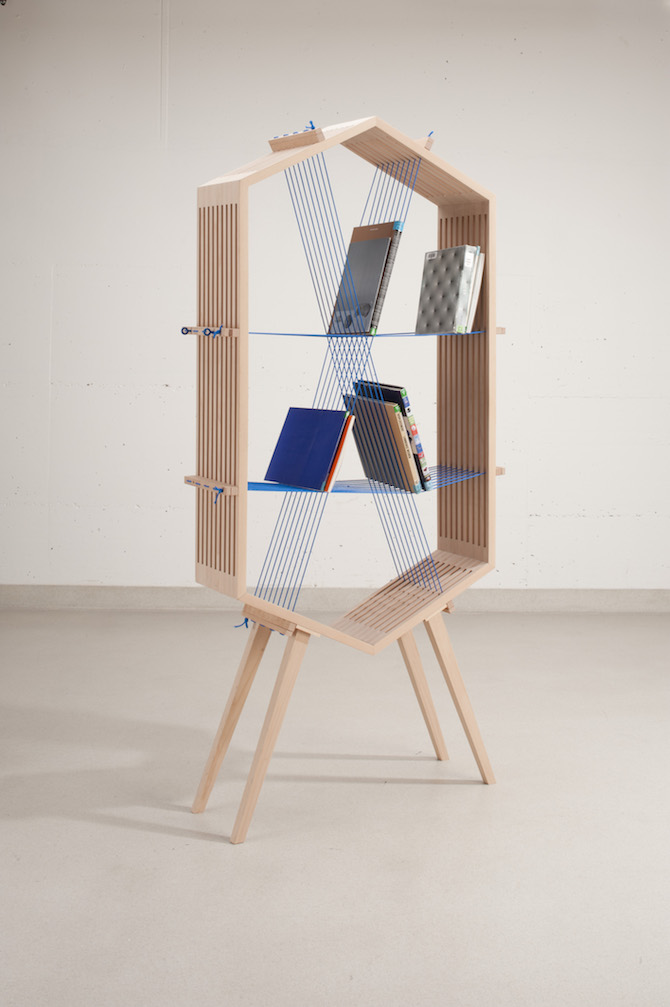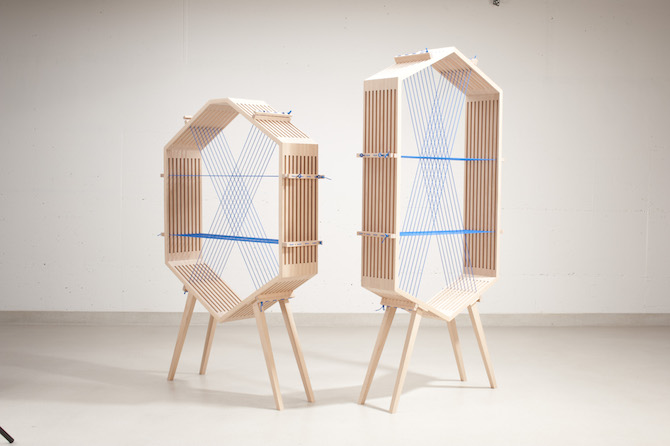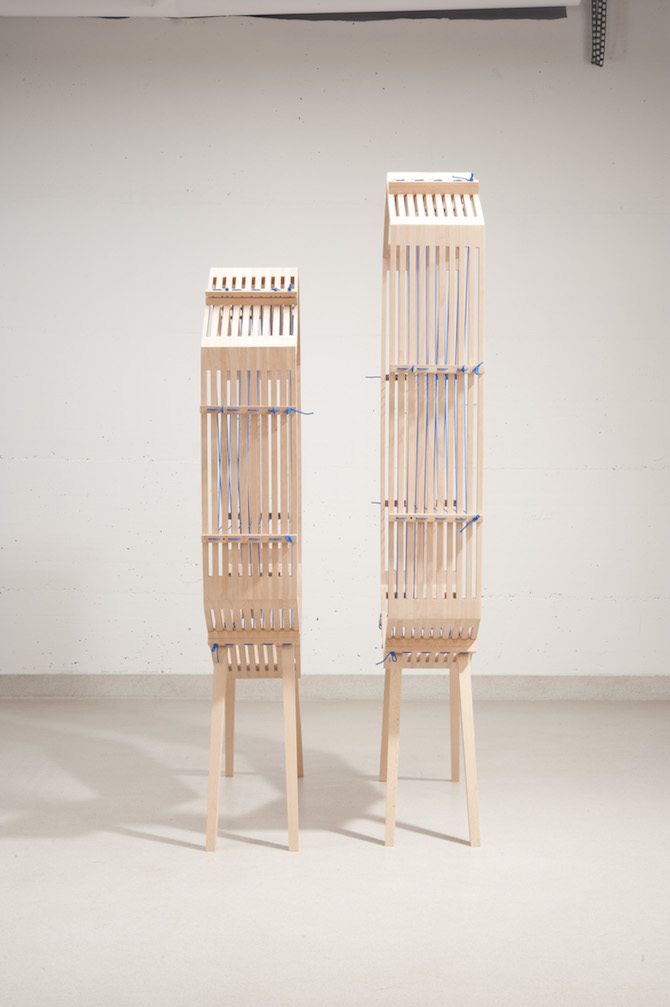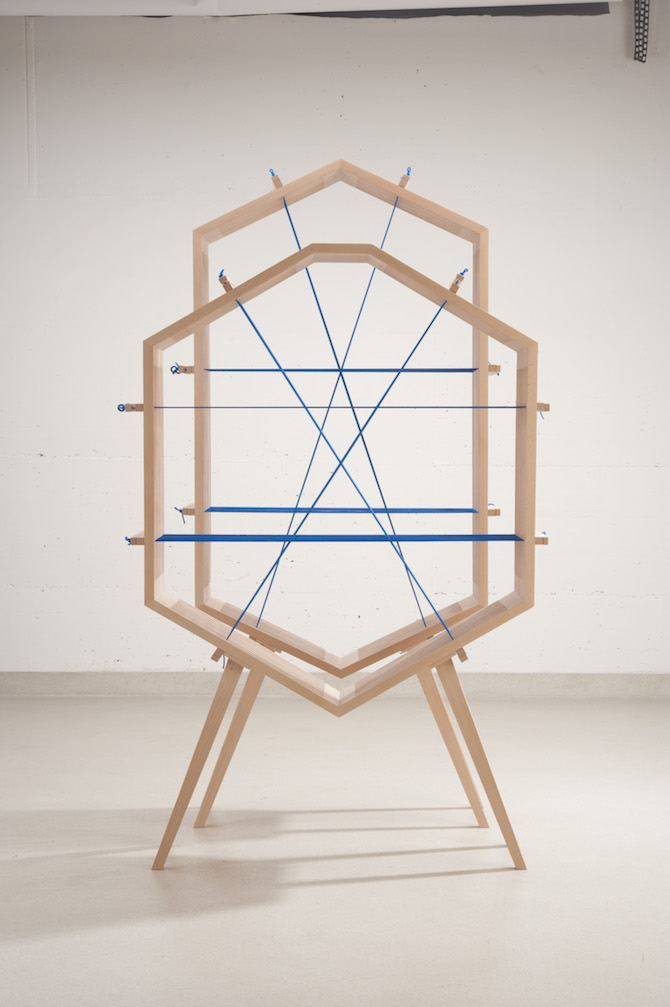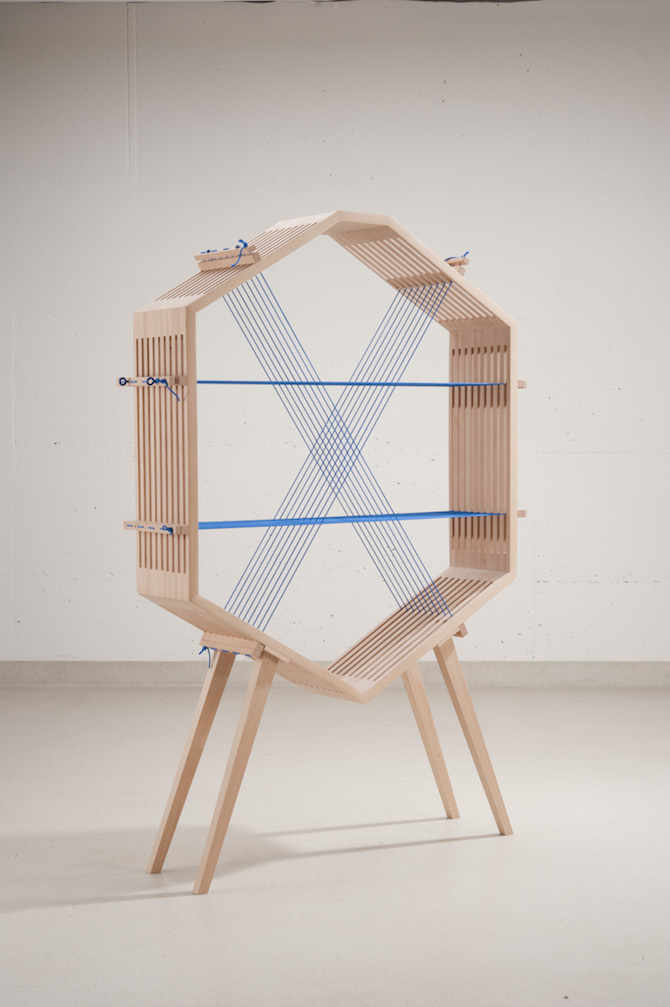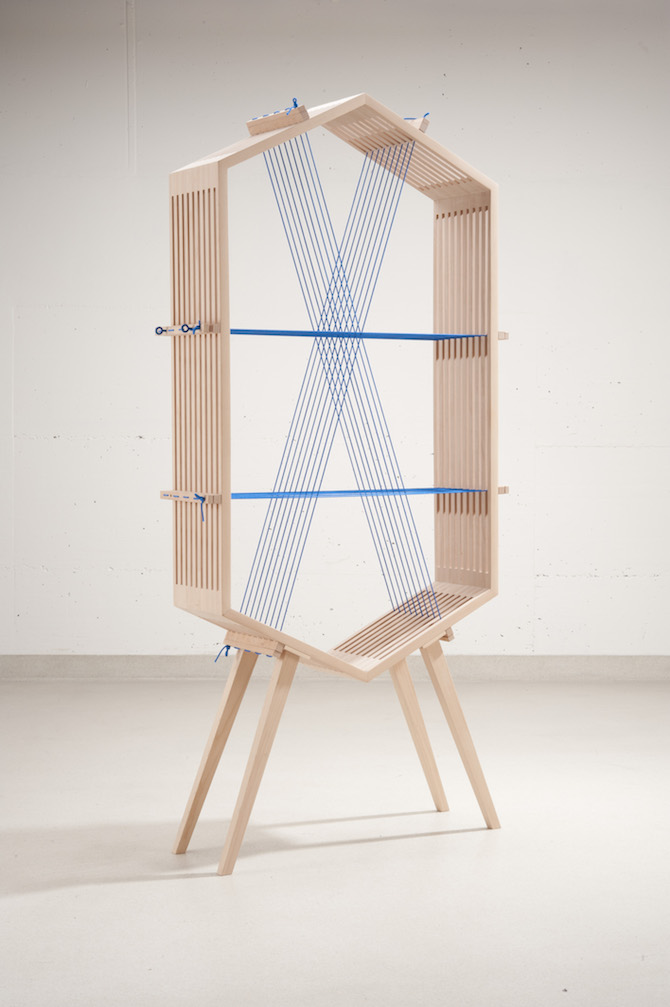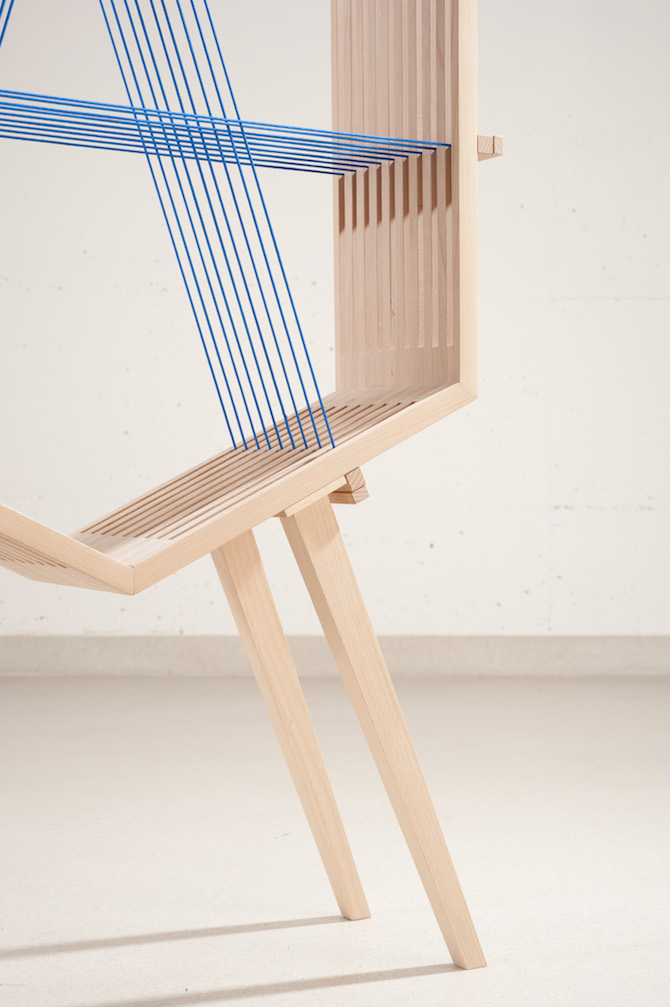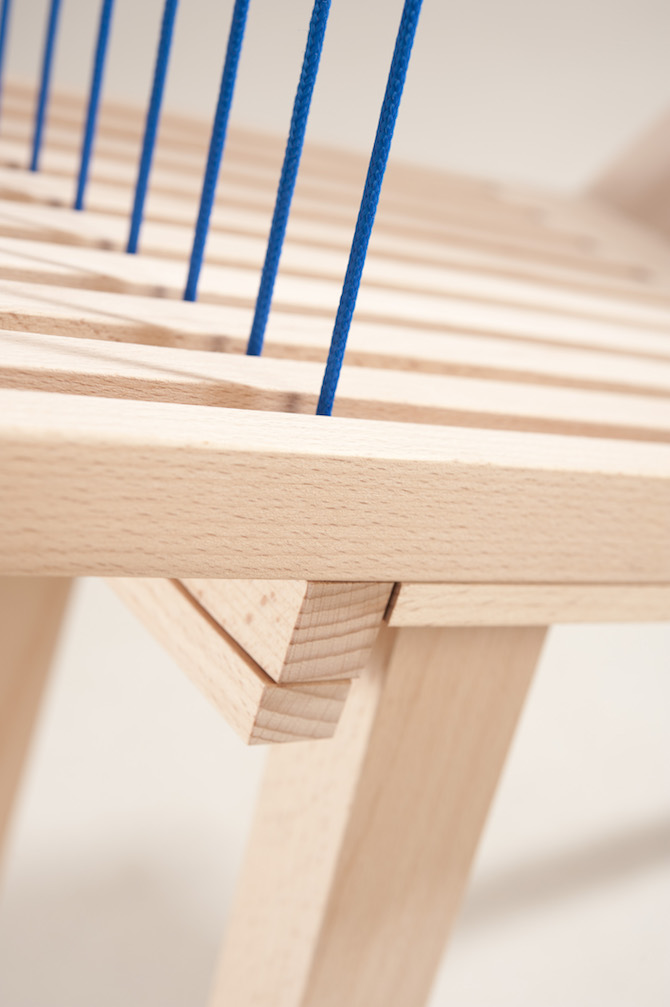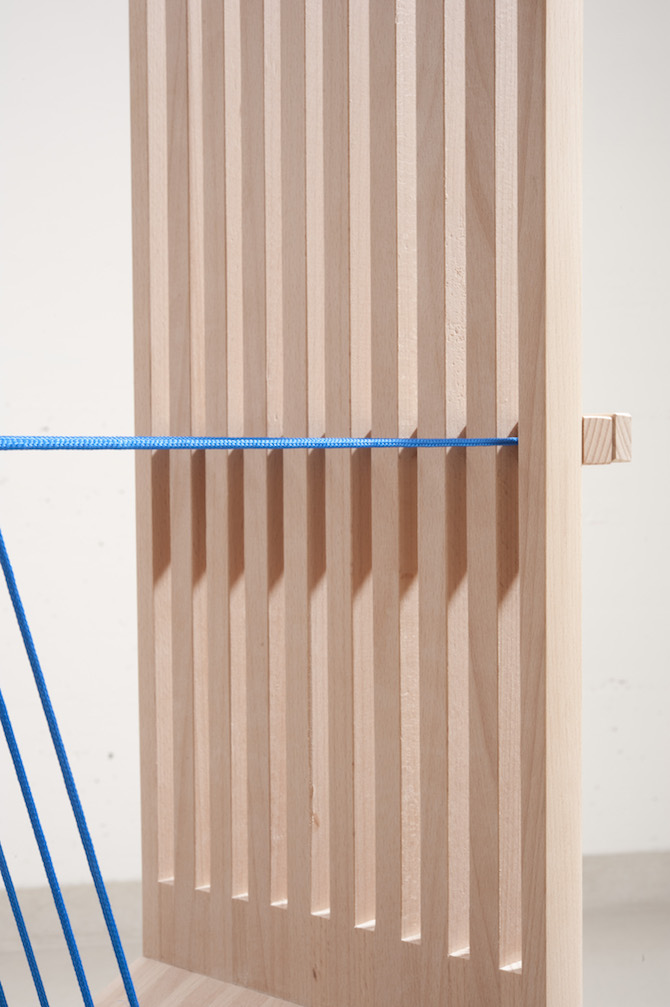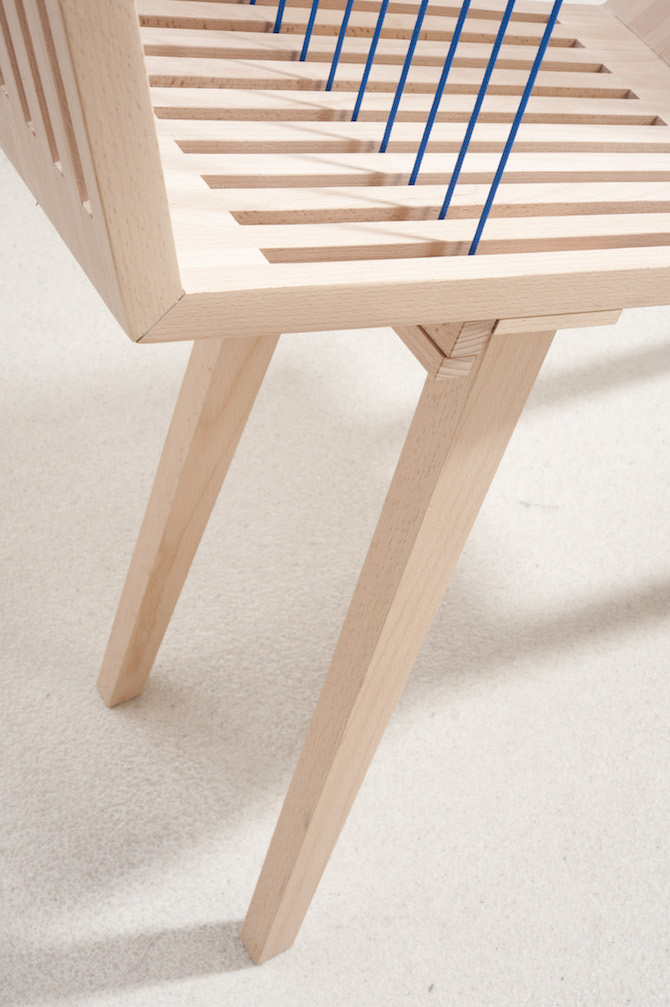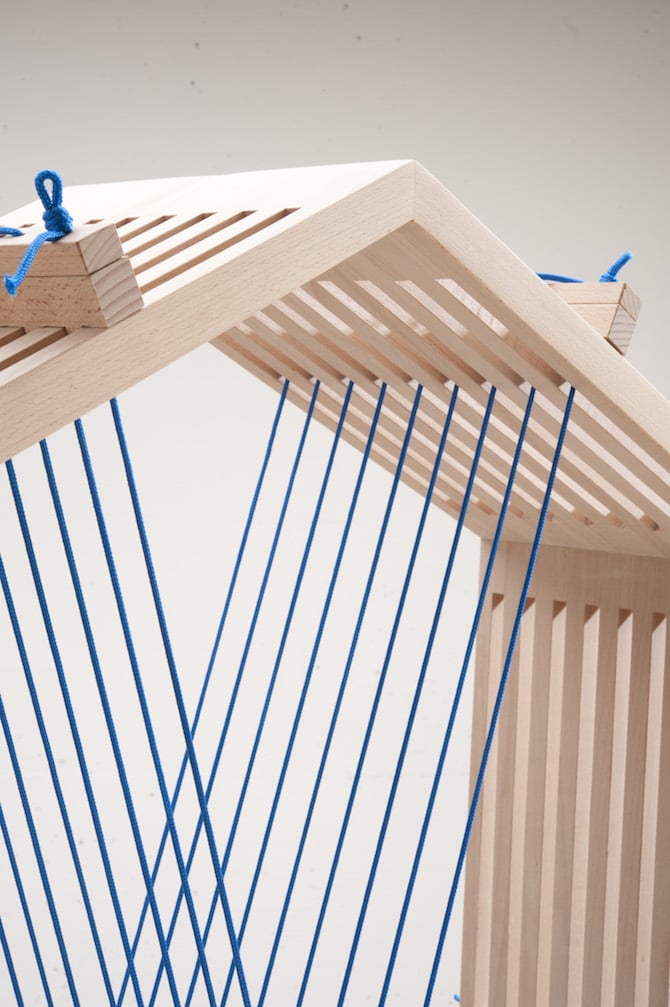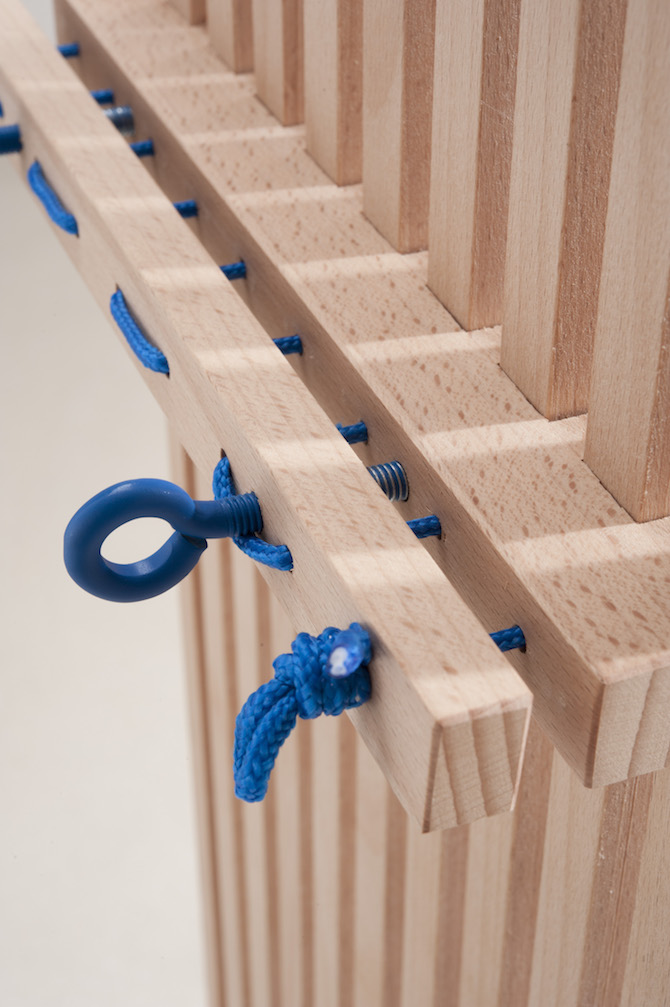 All images © Viktor Matic