February may be dark and gray in Sweden, but earlier this month, Stockholm Design Week provided an escape into an alternate world of colors soaked in intrigue, creativity, and imagination. Bringing together actors in design and technology—from the regional heroes to the world-renowned, from the highly aesthetic to the consistently innovative—the event shed light on those challenging not only the limits of Scandinavian design but also global mindsets. IGNANT traveled to the Swedish capital to discover first-hand who's spearheading the transition to the ever-evolving hot topic of the year: sustainability.
Scandinavia is vast and brimming with potential, from Finland to Norway, Sweden to Denmark. An intriguing mix of cultures and a deep devotion to nature and its lifestyle have made this part of the world one of the most coveted and fast-evolving design hotspots. Here, a continuously growing, dynamic new generation of studios and creatives is operating in the design realm, pushing the boundaries of their field to a promising, better future. Scandinavian design has been on the rise—and industry radar—for years, if not decades, appealing to many for its seamless marriage of minimalism and functional refinement, for its eye for detail and feel for materials, but also for its attention to how products are manufactured and their environmental impact.
Sustainable design is on everyone's lips but often only vaguely understood. The word exquisitely combines a philosophy of consciously designing products—socially, morally, and ecologically—and thoughtful design, one that connects people with their natural environment. When it comes to it, no one does it quite like Scandinavian countries. From north to south, an intriguing network of Scandinavian designers and brands provide people with high-quality, long-lasting designs that are visually striking and crafted with environmental principles in mind—like low-impact, non-toxic, recycled, upcycled, or energy-efficient. A short immersion in the bountiful world of Stockholm Design Week quickly shows how the Swedish capital is constantly looking for social and sustainable design products. Here, sustainability is not only discussed and proclaimed by many; it is highlighted in the infinite possibilities of design and technology through precise, transparent, and always-engaging methods.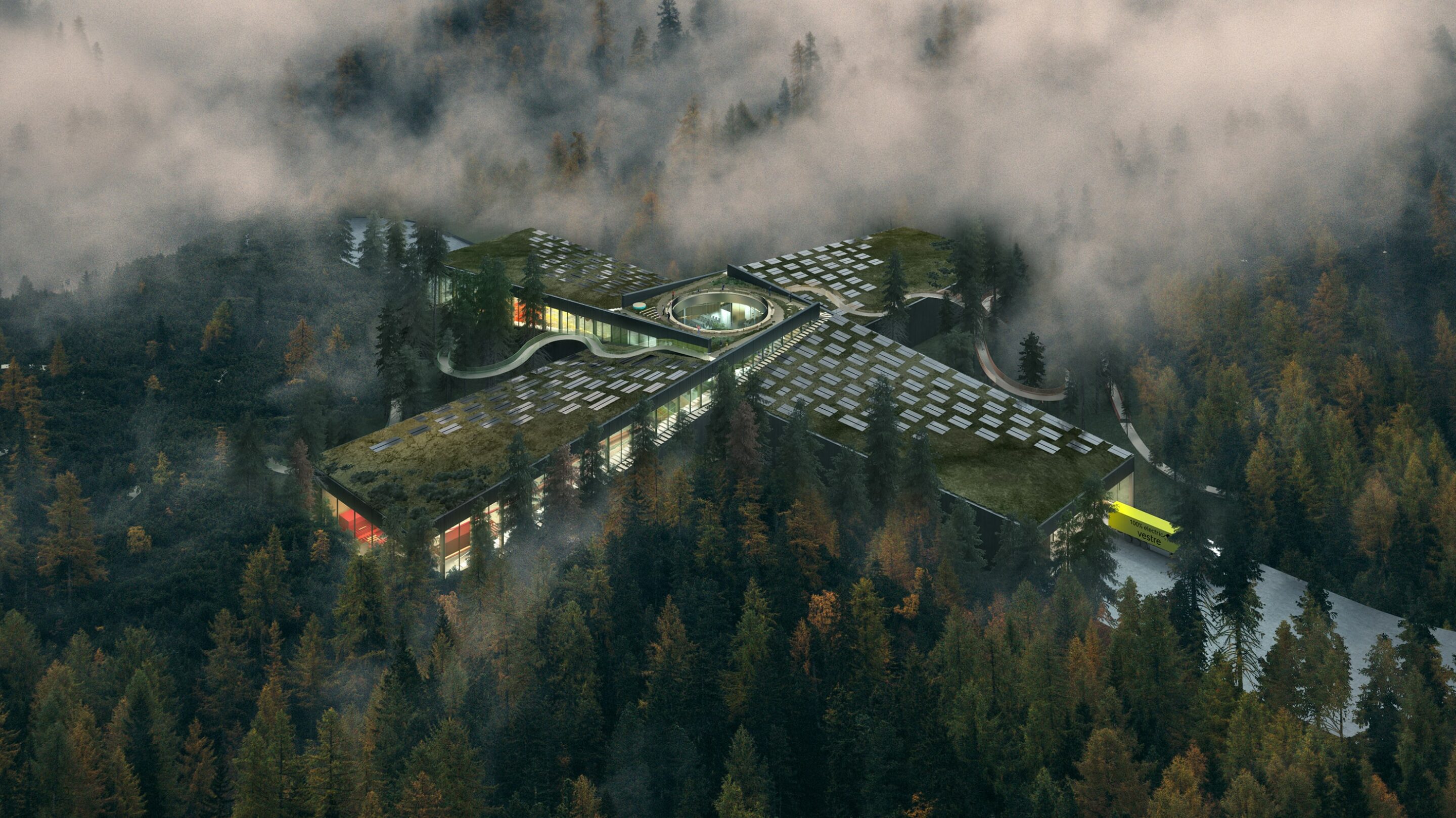 Our journey into the Scandinavian design landscape starts at the Grand Hotel Stockholm, our base for all the capital has to offer. A hotel beyond the ordinary, here it isn't just about getting a good night's sleep. Instead, it's about having a unique Swedish experience—one contained in the stunning views of the Royal Palace across from it, the intricate details of the furniture, and the sophisticated settings of the interiors. Drawing from the past and applying lessons to the present, the hotel is helping shape a future that feels relevant to new and old generations alike, one where design innovation meets architectural tradition and interior spaces have the power to elevate experiences while honoring the cultural history of the nation, its contexts, and people.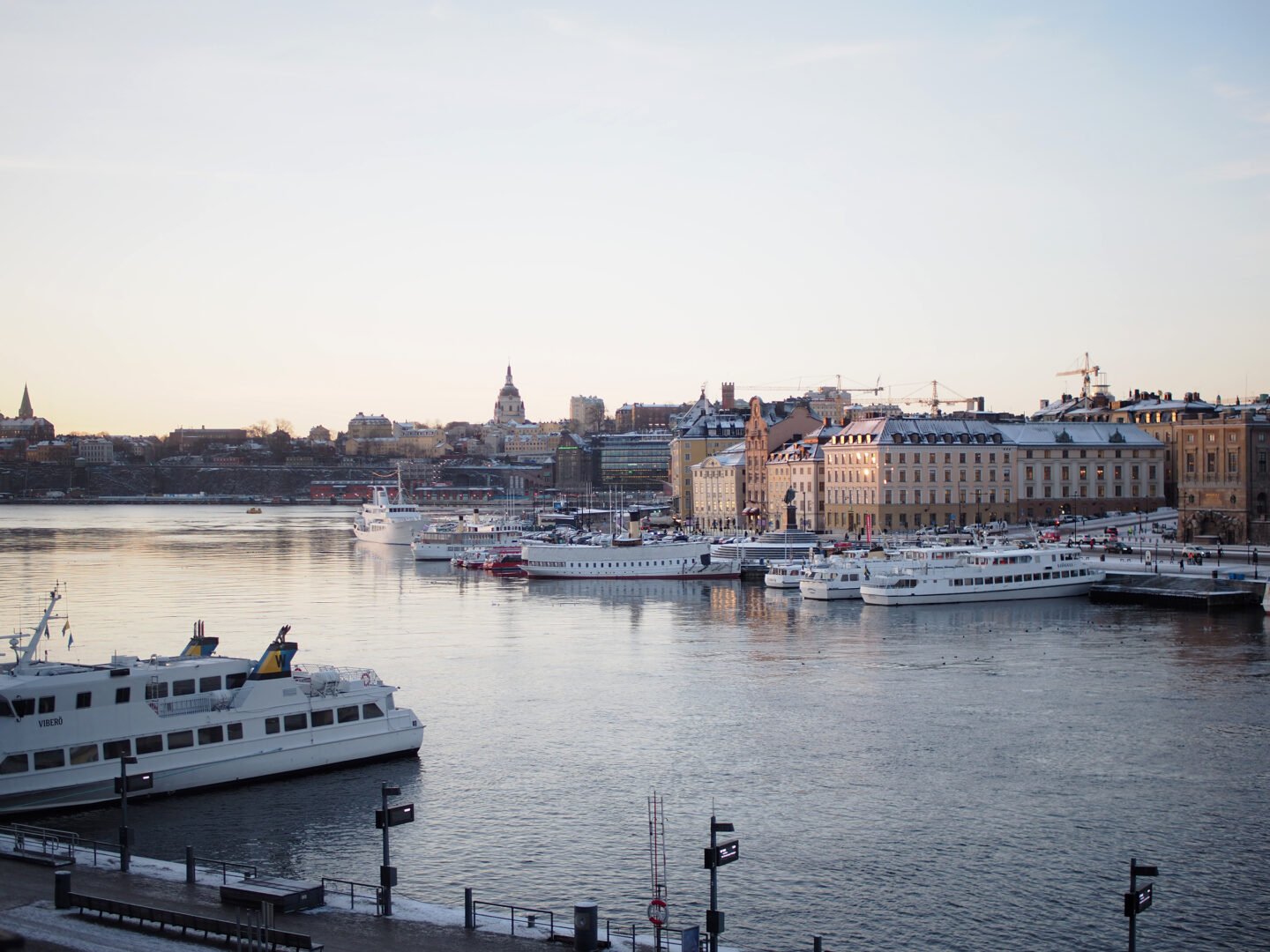 The daily agenda is packed but shuttled across the city by the stunning and minimalist electric performance cars of the prominent Swedish sustainable automotive brand Polestar. As a result, the marathon feels pleasant, dare we say, exciting. Committed to accelerating the transition to electric mobility—including a grand ambition to create a truly neutral car by 2030 with their 0 project—the Polestar experience is also a welcome reminder of how technology has an important role to play in the green transformation of design. First on the docket is Stockholm Furniture Fair, the world's largest meeting place for Scandinavian design. The fair is back after a two-year hiatus—and it's a comeback with a bang, created to make Swedish furniture and industry even more visible. For the occasion, the Nordics have hit Stockholm and have done so in full force. With more than 400 participants and a web of exciting exhibitions and spaces, both innovative and multisensorial, the event is undoubtedly reshaping the way we think about design, locally and globally.
Topics, such as sustainability, circularity, and synergies in the industry, are found across all exhibiting spaces, as is an eagerness to experiment and make waves in an industry that never feels predictable. The booths are packed with environmentally conscious designs, ideas, and solutions—from materials to productions. Sustainable living immediately surfaces as a core part of the Scandinavian DNA. Immediately striking in their effort to change the industry towards a reduced climate footprint is the 'Now or Never – 1kg CO2e' exhibition by design strategist Emma Olbers, which investigates the impact furniture and different materials have on our climate, as well the 'The Nude Edition,' with 11 stands created from repurposed materials to highlight a circular, sustainable alternative to the construction of trade fairs. Another notable mention is this year's Guest of Honor, Front, the design studio by Anna Lindgren and Sofia Lagerkvist, and their engaging installation that blends technology with weaving and embroidery, along with a focus on nature.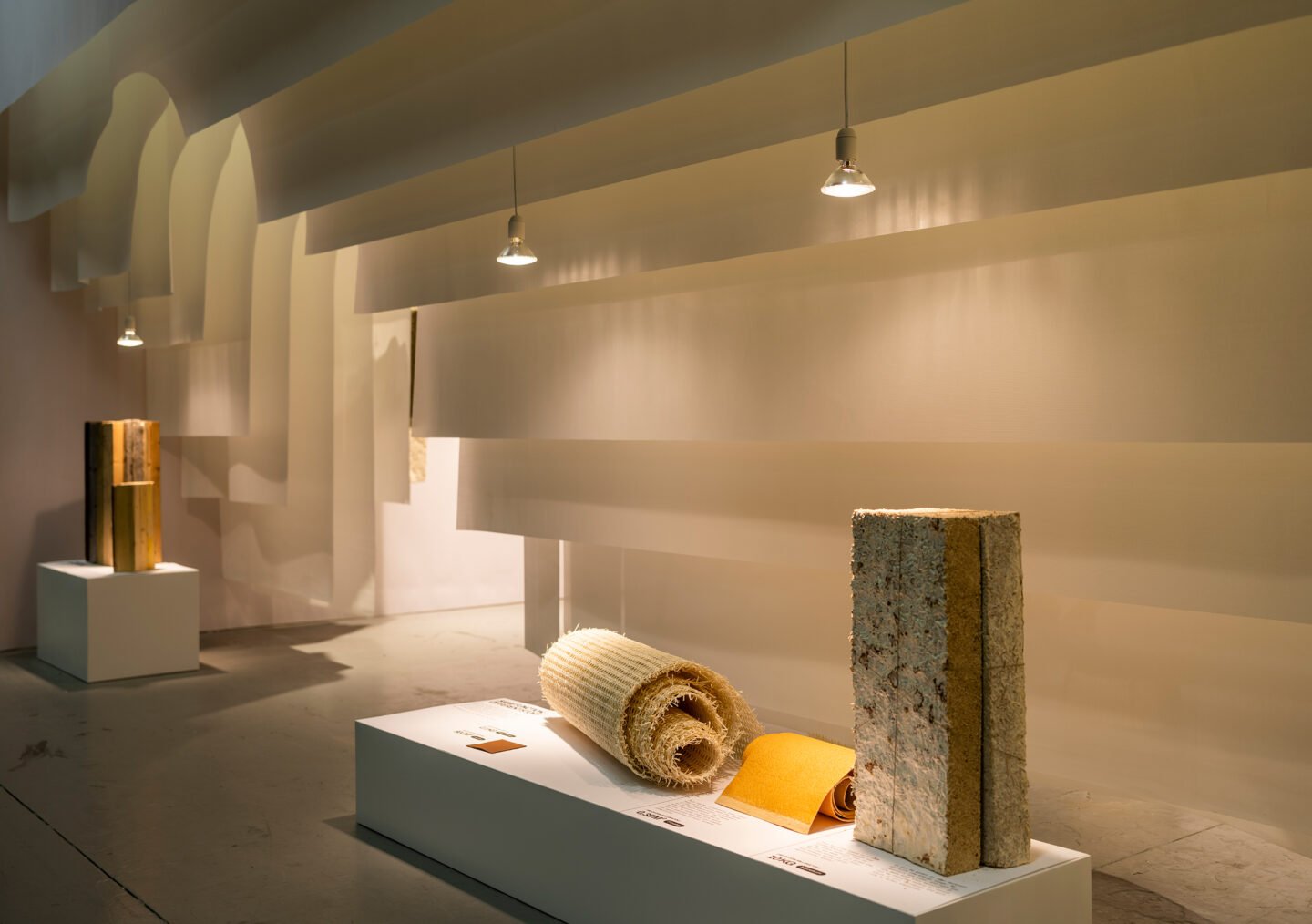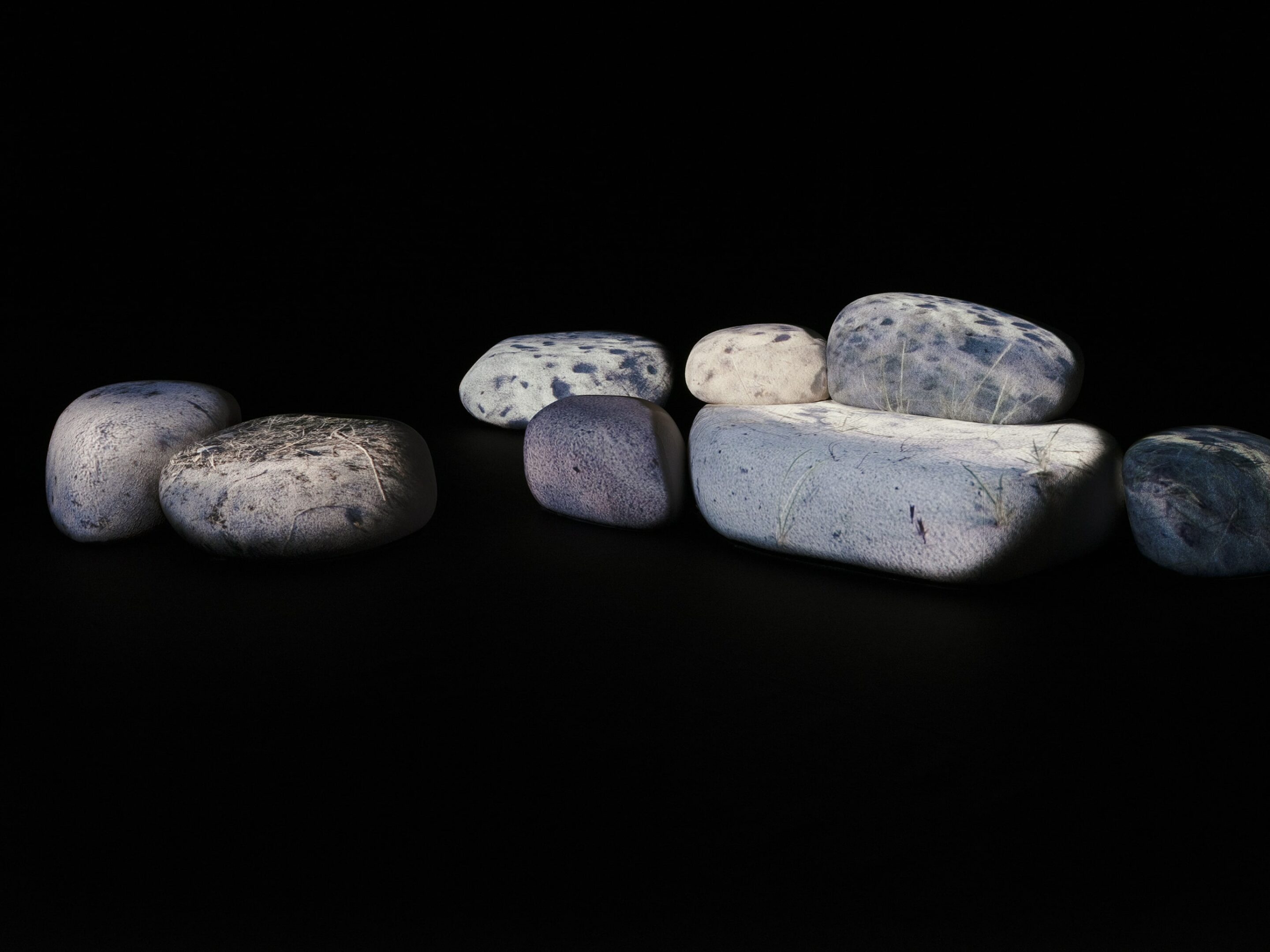 More than just eye-catching, beguiling furniture and design objects are found throughout the grounds, including the 'Plissé' pleated textile lamp by Folkform—awarded Design of the Year at the 2023 Scandinavian Design Awards—or the 'Pira G2' shelving system by String furniture—a modular shelving system that marries fine Scandinavian design with modern-day technology, crafted with functionality and longevity in mind. Actively ensuring their products last longer while representing genuine and simple craftsmanship are also the Swedish furniture producers Skargaarden with their design 'Böste.' A beautifully shaped reclining chair inspired by nature and memories of the designer's hometown, an idyllic fishing village in southern Sweden, it is a Scandinavian reinterpretation of Thomas Lee's iconic Westport Chair through a brilliant design of soft shapes and round edges.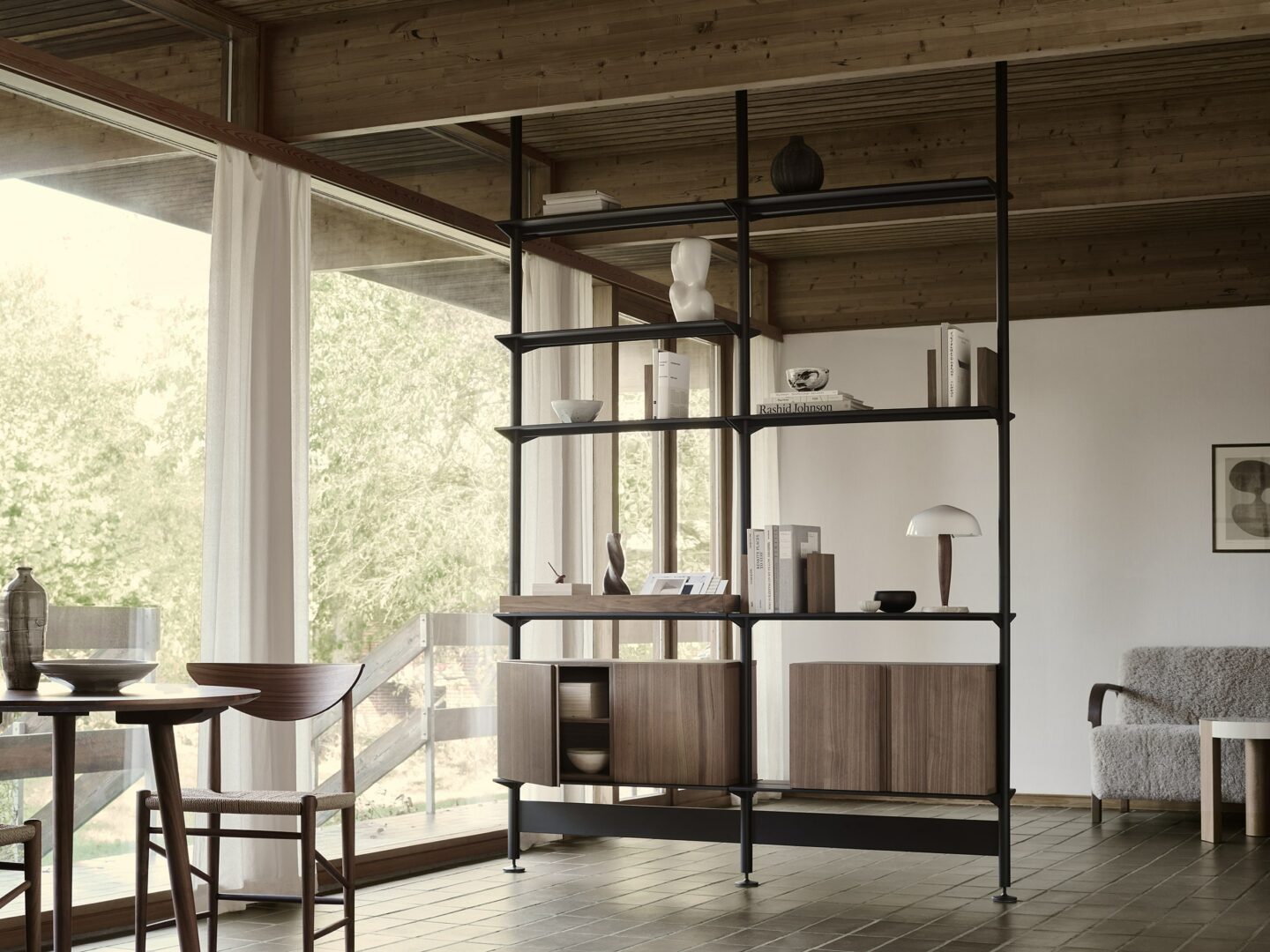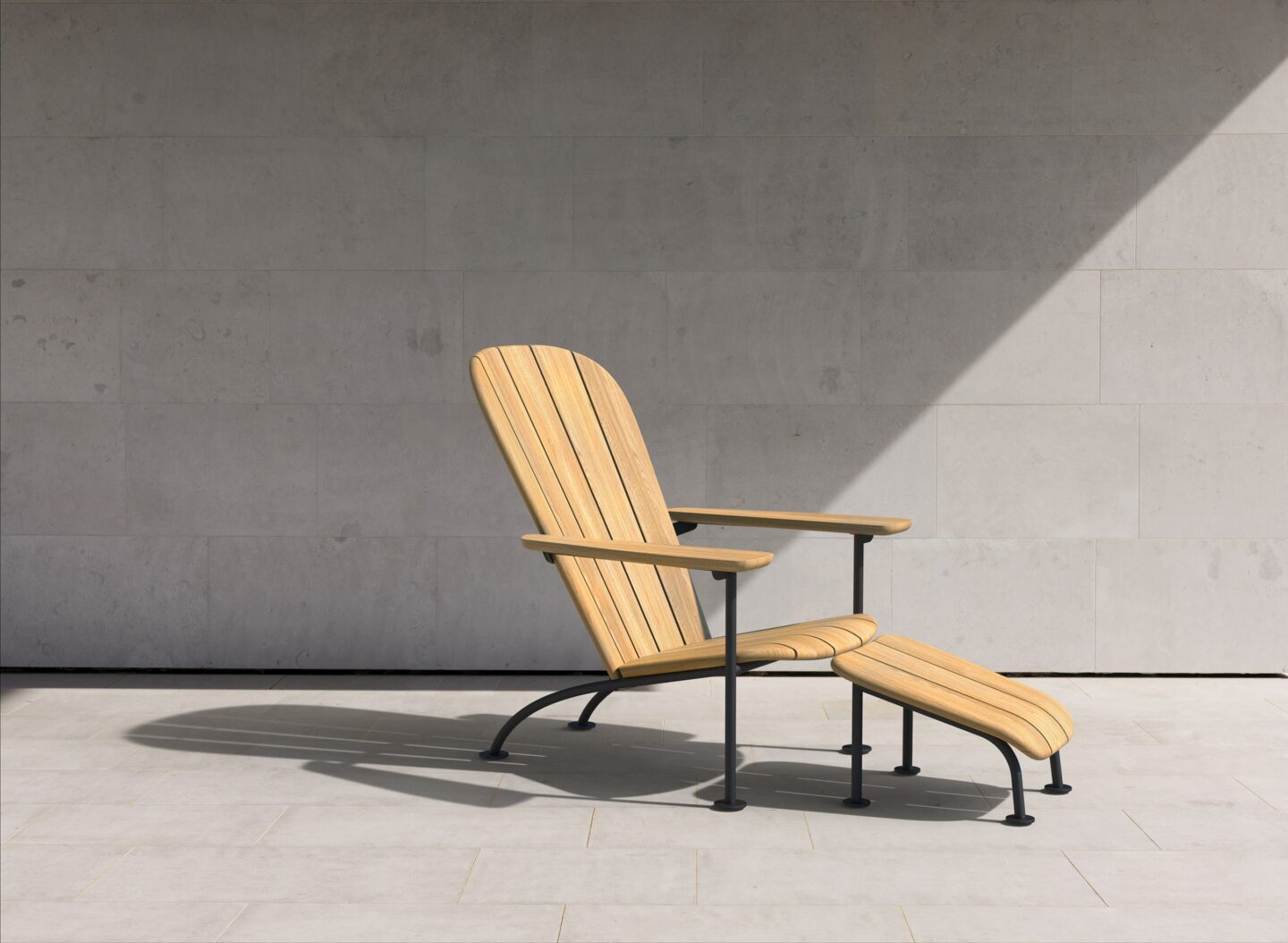 When it comes to cleverly constructed sustainable environments, the acclaimed Norwegian contemporary design studio Vestre—one of the leading Scandinavian producers of urban furniture—definitely leads the way. After snatching two awards at the Scandinavian Design Awards just the night before, the world is noticing them. At the fair, in a captivating visual setting made of rented and discarded materials, their continual effort to create a sustainable future is highlighted in different projects celebrating context-specific approaches. From the minimalist waste container 'Hill' by Morten & Jonas to the versatile armchair 'Munch' by Andreas Engsvik and Jonas Stokke, their creations stand out for their richness and unique take on methods and materials such as steel. Especially captivating is the 'Ypsilon Bench' by Norwegian designer Daniel Rybakken, a simple yet sculptural design with an angled solid beam resting on a laser-cut and bent sheets of galvanized steel. "The bench is proof of how much you can do with steel," says the designer. "I like form-wise innovation where you can work with traditional material and still create something new."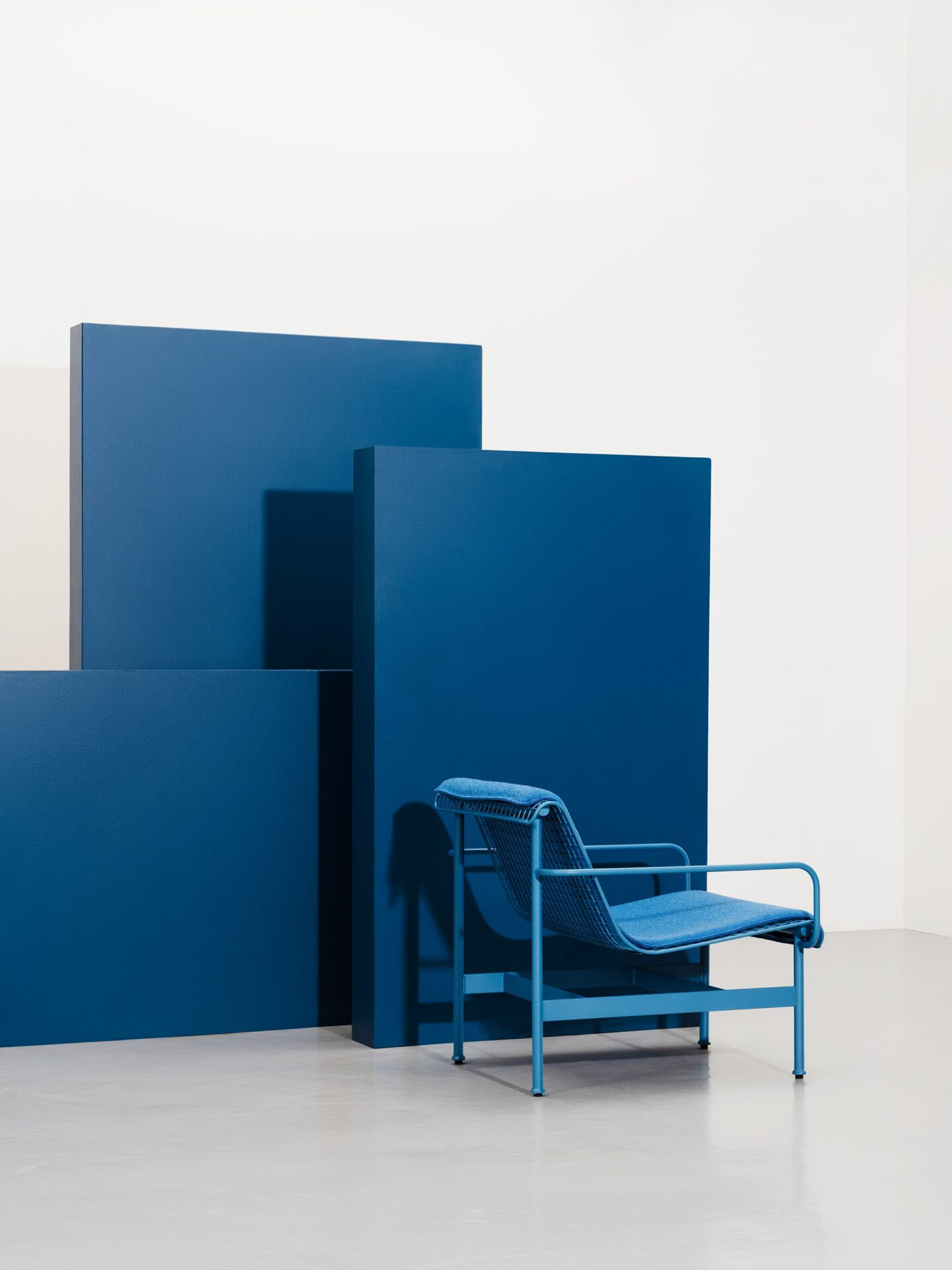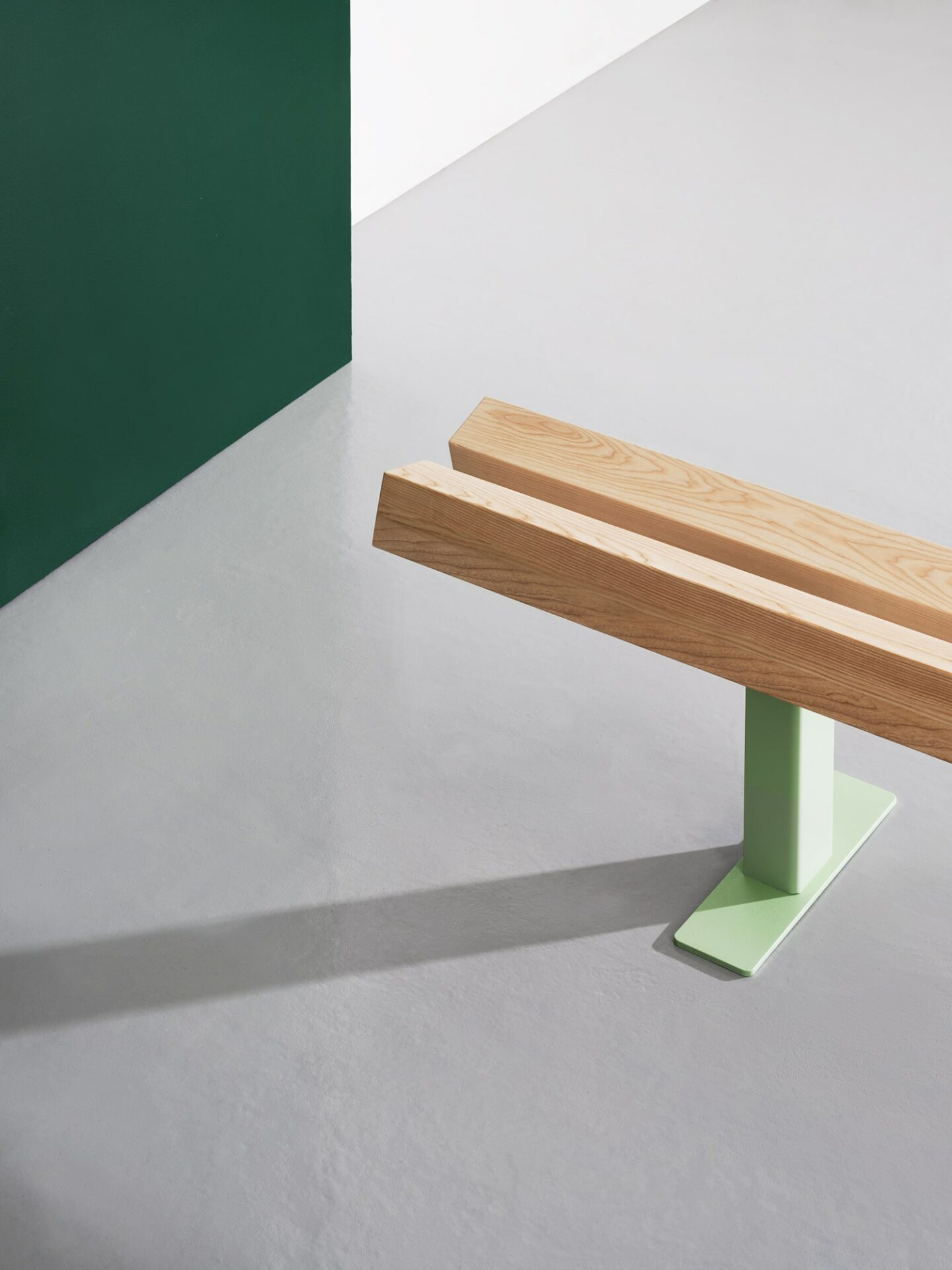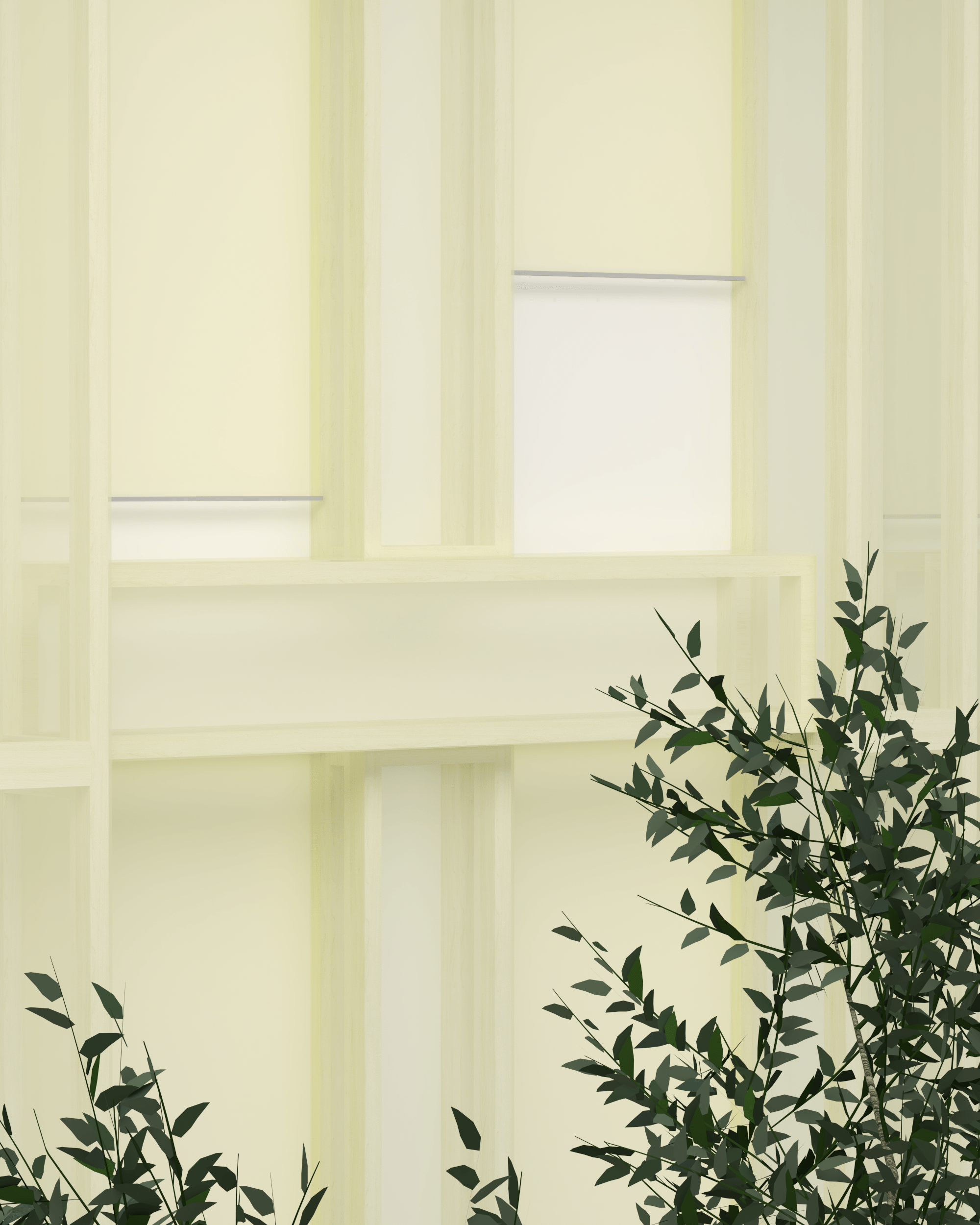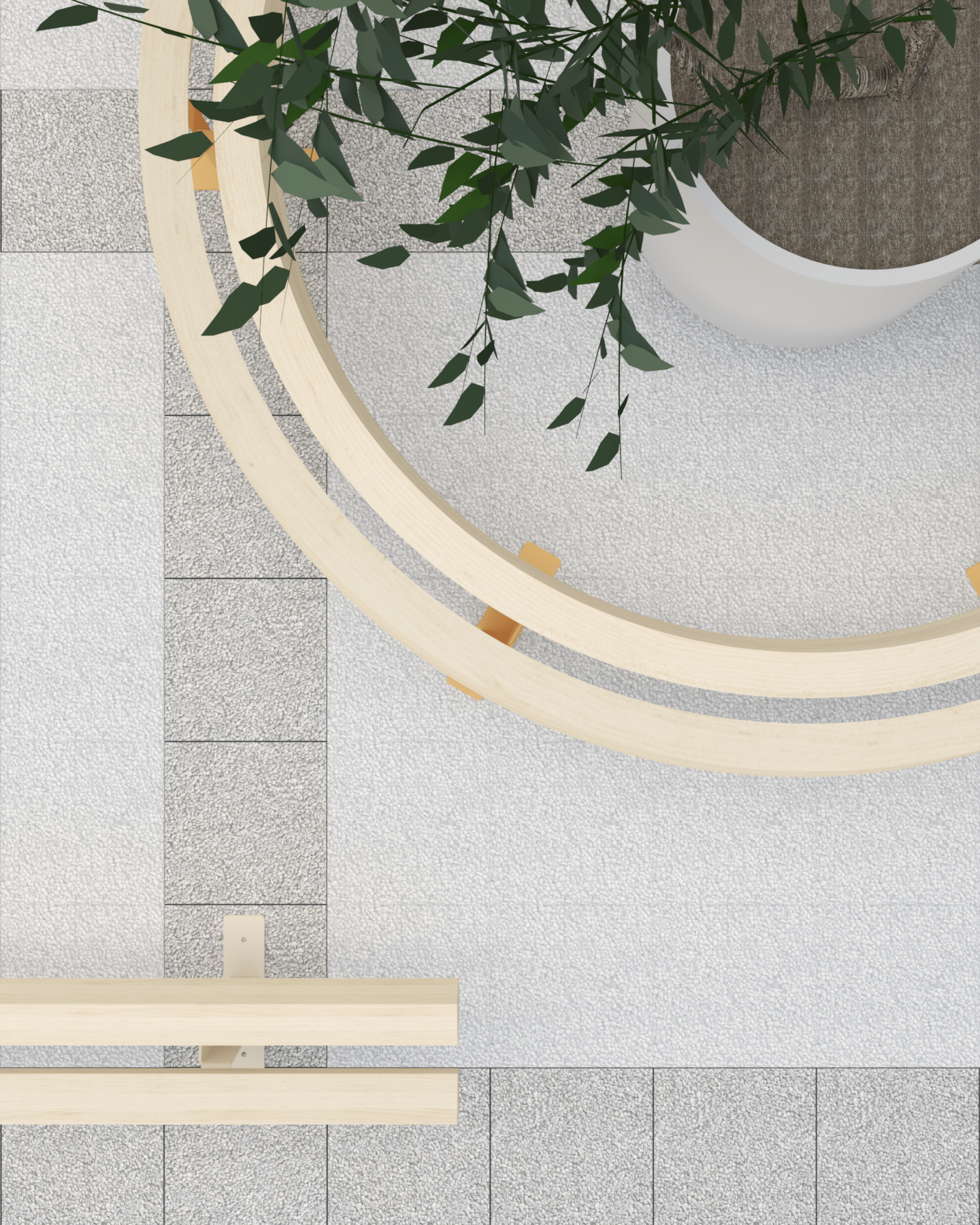 Leaving us pondering the relationship between materials and design is also BAUX, the world-leading pioneer leader of sustainable acoustic sound absorbers, and its vision to change the world for the better. Our curious eyes drift immediately to their gallery-like setting, which showcases an array of exciting projects dedicated to the buildings and interior design of tomorrow, conceived by students from some of Scandinavia's finest architectural schools and presented in the form of architectural models and 3D renderings. "Students are the future of Architecture and interior design. With their passion, they can push the boundaries and create innovative spaces that will improve the way we live and interact with the world around us," says Niki Gynnerstedt, Head of Marketing at BAUX. The bio-based BAUX acoustic products themselves complement the sustainable spirit and design of the projects, which provide a minimalist backdrop that envelopes visitors, encouraging them to journey through the space.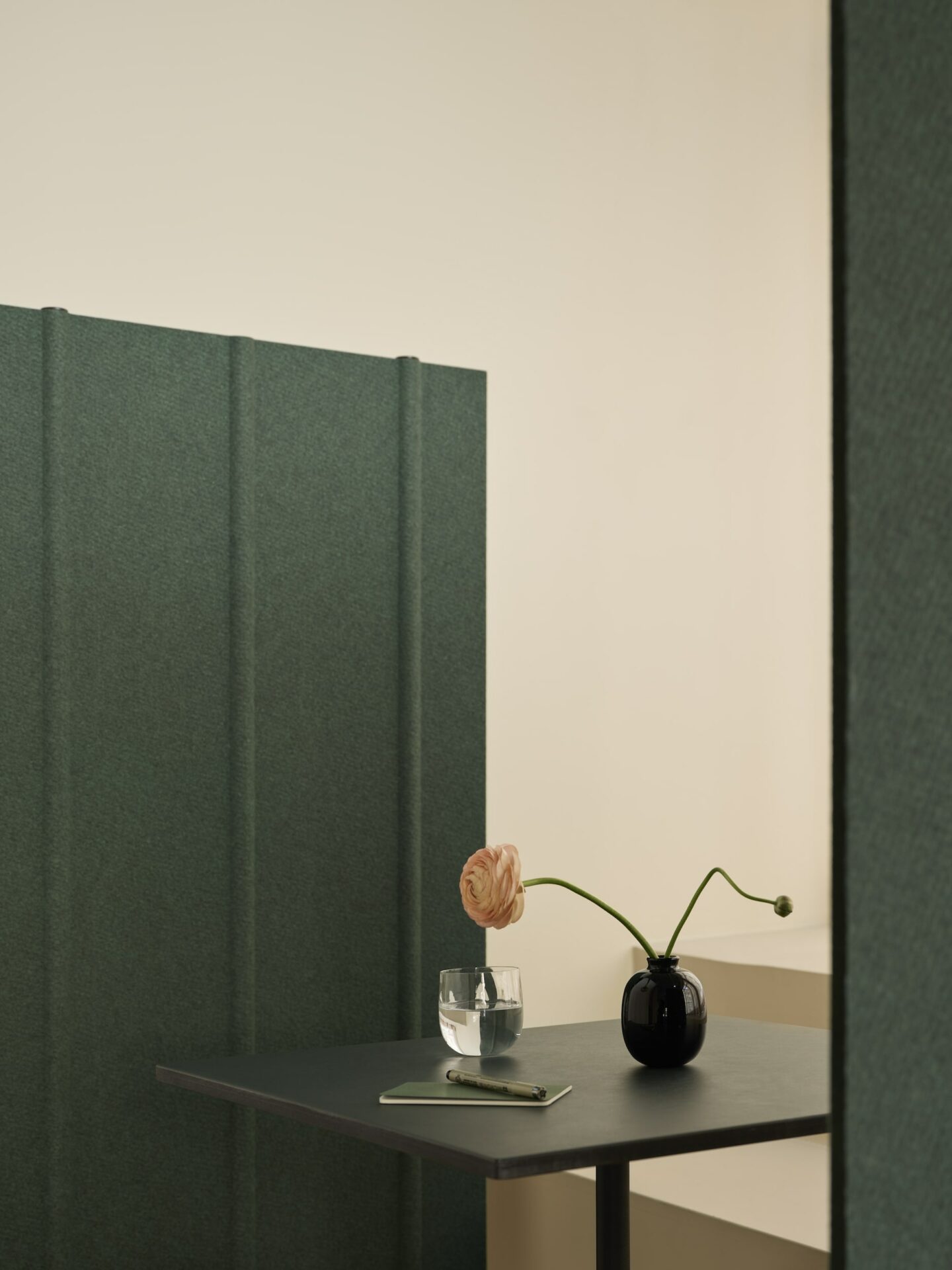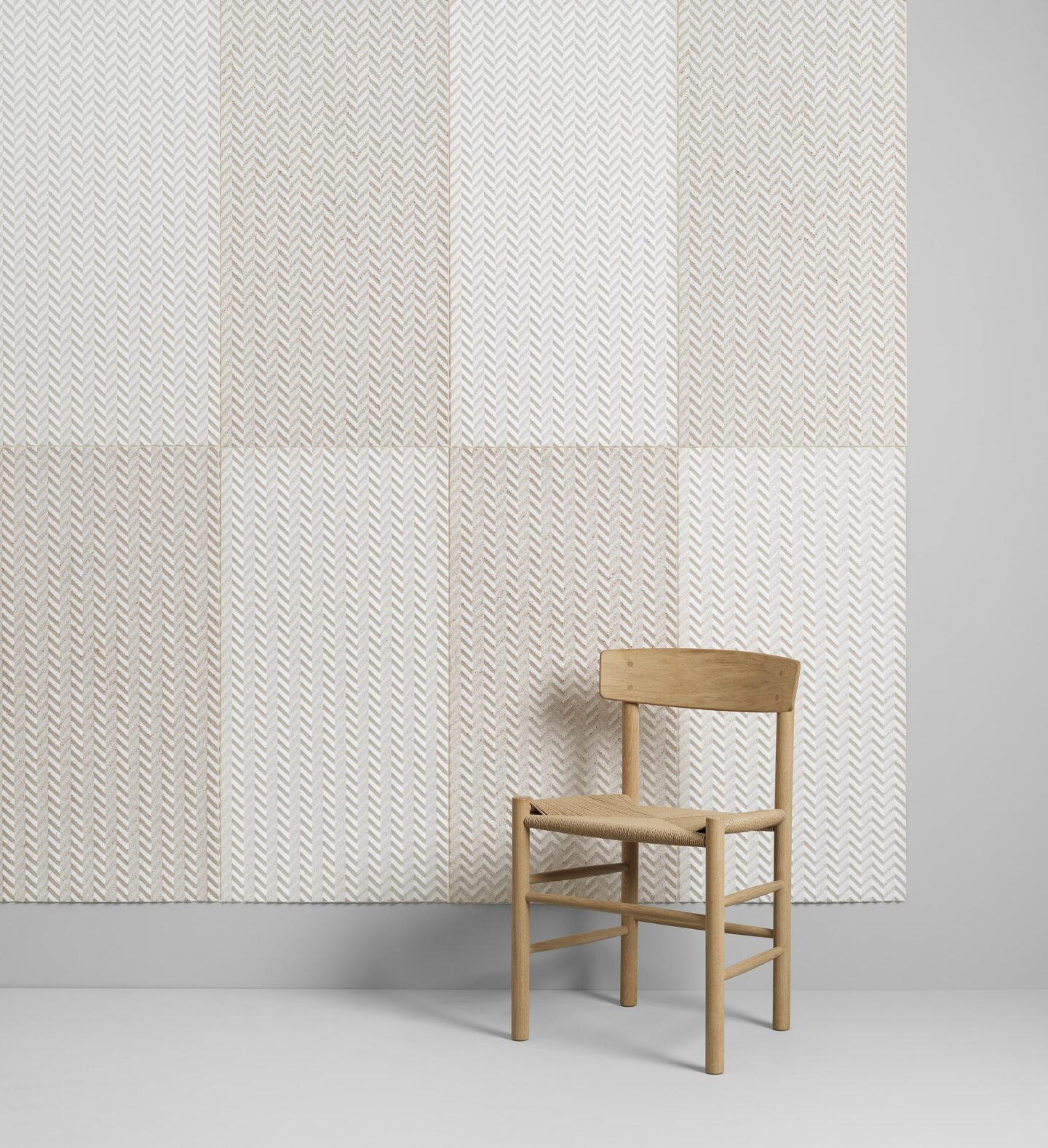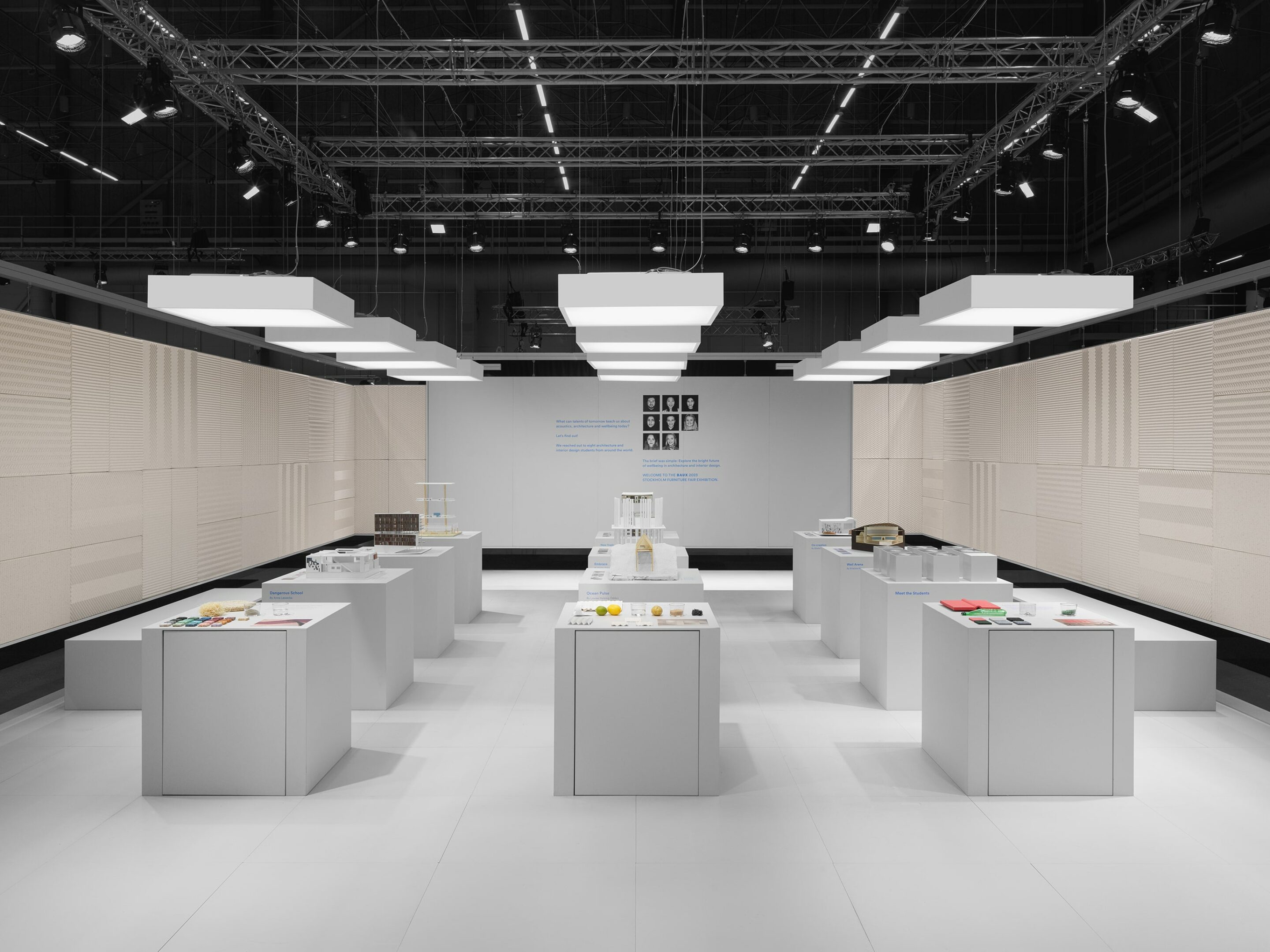 Outside of the fair, more is steering the global audience to Stockholm. Set over two floors in an old manor house just outside the fairgrounds is Älvsjö gård—a new platform for research and design experimentation, with 13 different rooms showcasing collectible designs from across the Scandinavian region. The packed schedule continues in the city center, where, from textile to glass, and metal, materials are transformed into visionary concepts by outstanding designers and studios. Known for thinking outside the box is Form Us With Love, the international industrial design studio constantly on a mission to develop brilliant ideas through the merging of traditional creative practices and lean strategic application. Like the minds it contains, the multifunctional studio space on Stockholm's waterfront is bright and open—a refreshing change from the congested fair booths. On display is their latest project, 'SHIFT,' a creative take on future TV-watching behaviors and home interiors commissioned by Samsung Nordics. The ambitious vision has been translated into a reinvented sofa, a hanging watching platform made from minimal resources, with an intriguing webbing structure designed to be as flexible as possible and suitable for different postures and watching behaviors.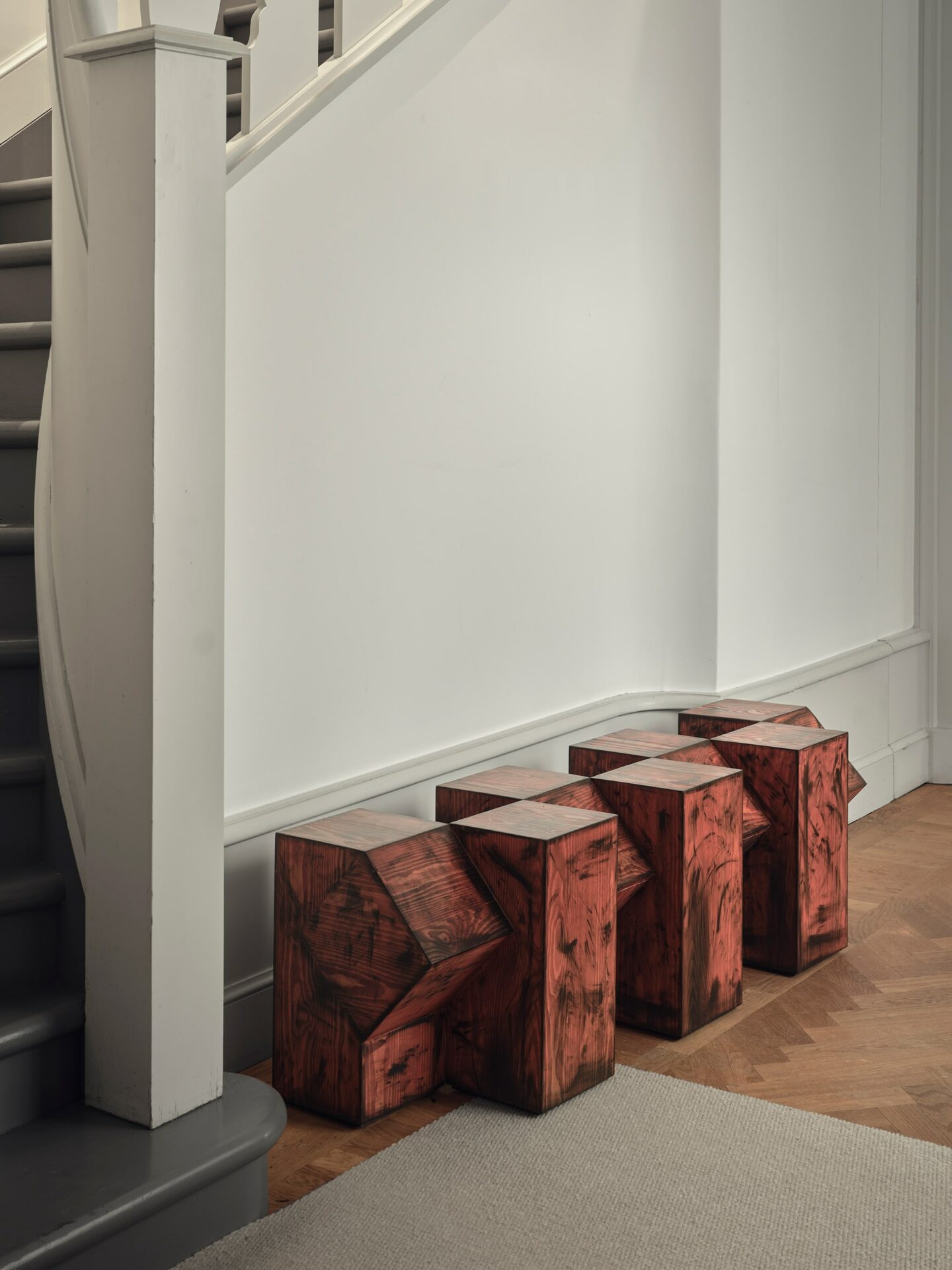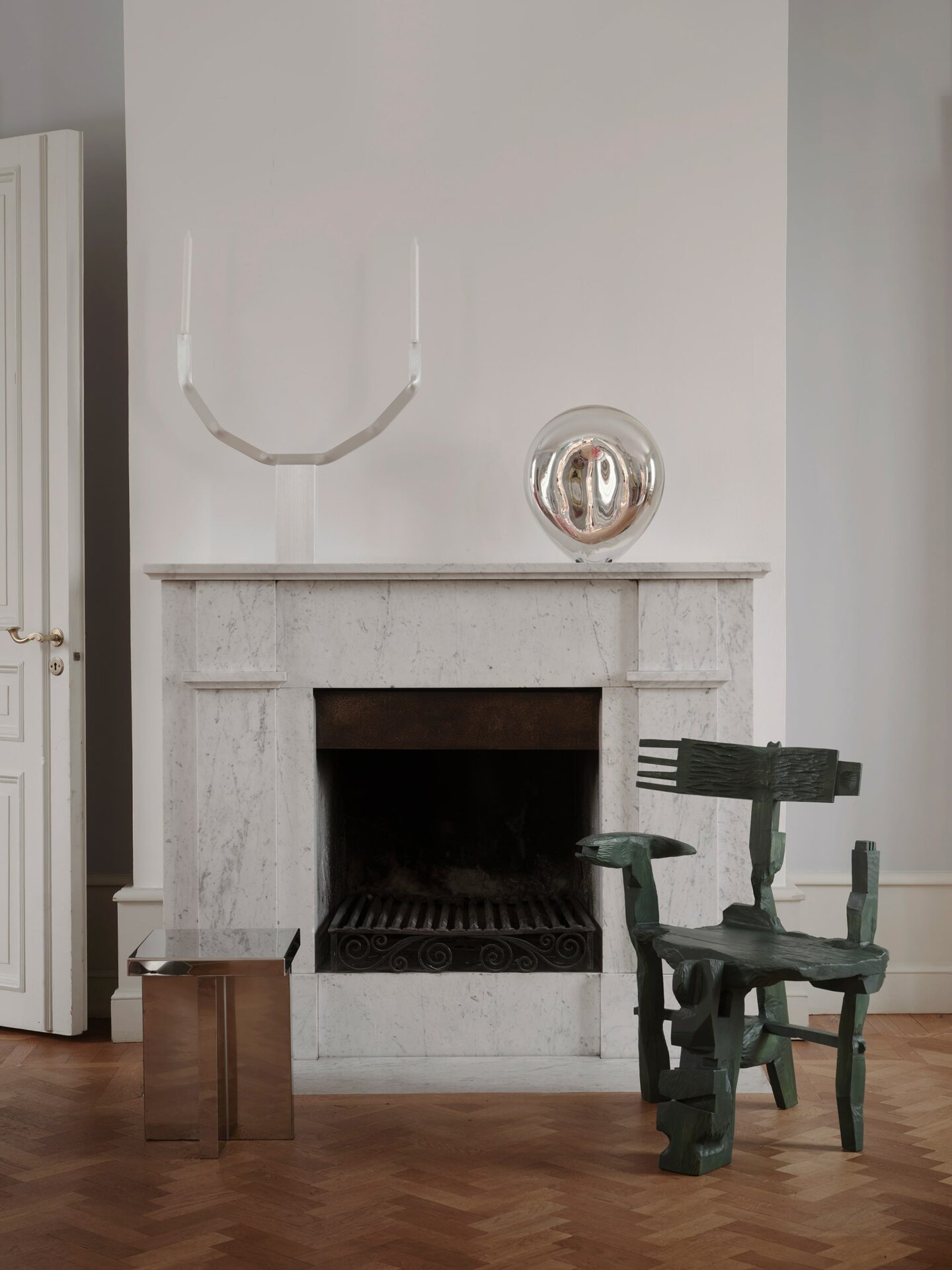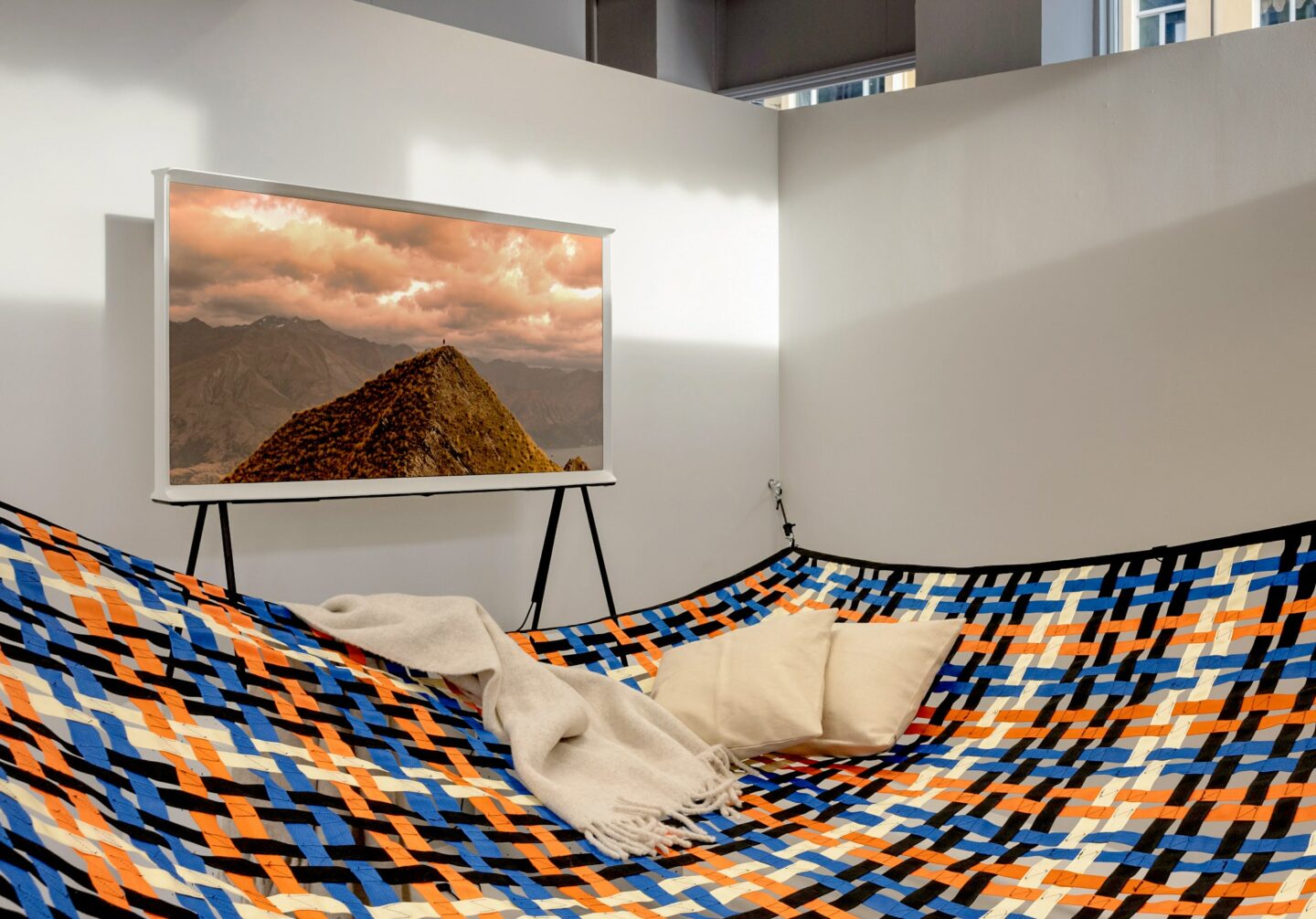 Like Form Us With Love, many Scandinavian designers have started to collaborate and share knowledge to speed up progress and sustainability solutions. The 'Together' project, hosted at Stockholm's iconic NK Department store, looks precisely at how an interdisciplinary approach to design may unlock beauty and creativity. Comprising a series of spectacular hand-crafted decorative glass objects conceived by six well-known designers with Reijmyre Glassworks—one of Sweden's oldest glass-blowing companies—the initiative highlights the importance of collaboration and community-building. Mounted and shown across the building's historic windows, the exhibition symbolizes innovation and Swedish design traditions rooted in local artisanal production and its global promotion.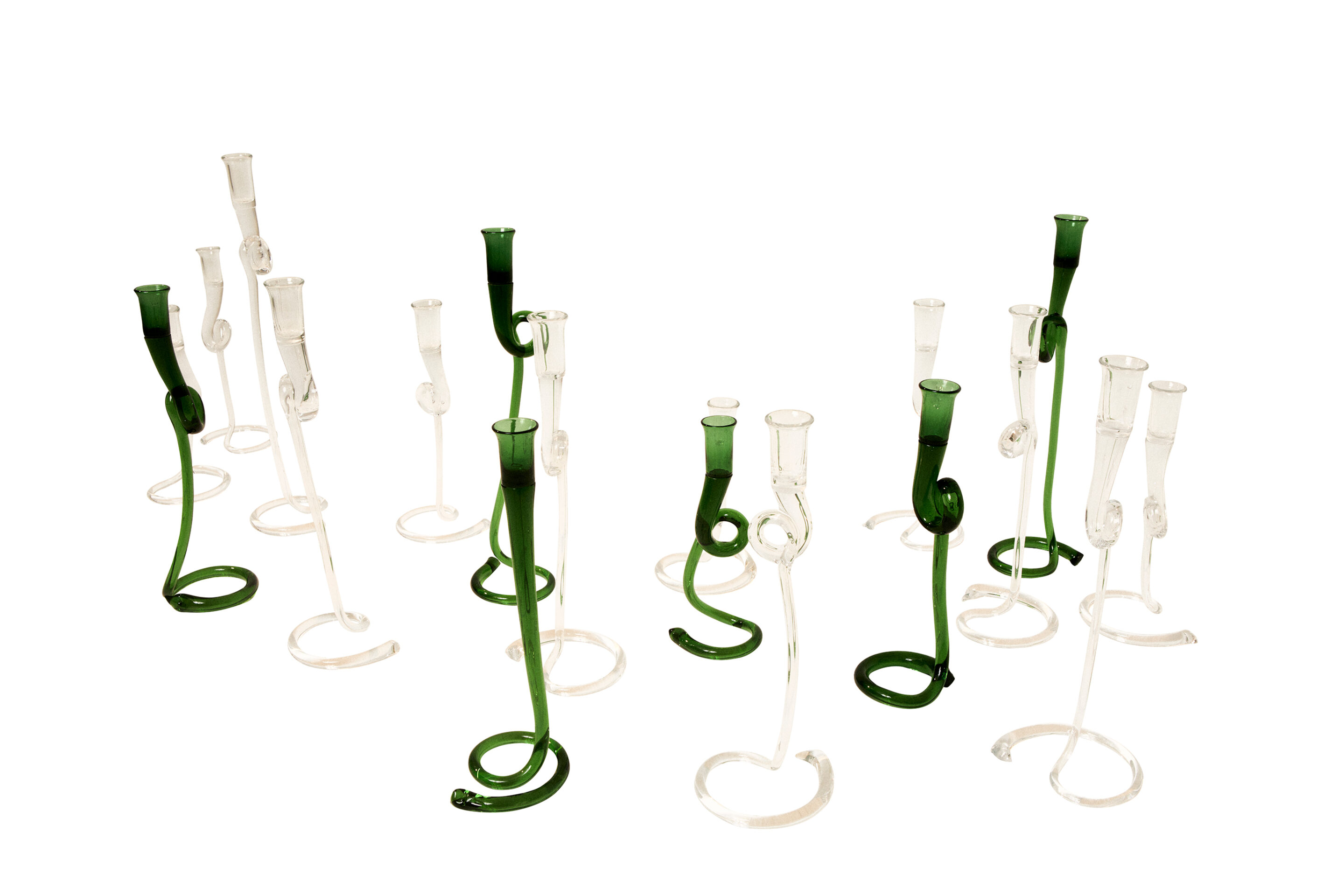 Just before the day turns into night, a trip to Skeppsholmen, a tiny urban islet close to the Baltic Sea entrance to Stockholm, completes the Design Week experience. Standing in the middle of what are now partially frozen waters is the astonishing art installation by Daniel Rybakken, 'Shelter.' The intriguing project consists of a roof with built-in ceiling lights—a symbol of refuge in a foreign land, intended to remind us of the millions of people forced to flee their homes, past and present, and the need for protection. The scene is strangely welcoming and the effect somewhat peculiar— suggestive, mystical, and provocative all at once, shining in the darkness of the night, reflecting the water's surface.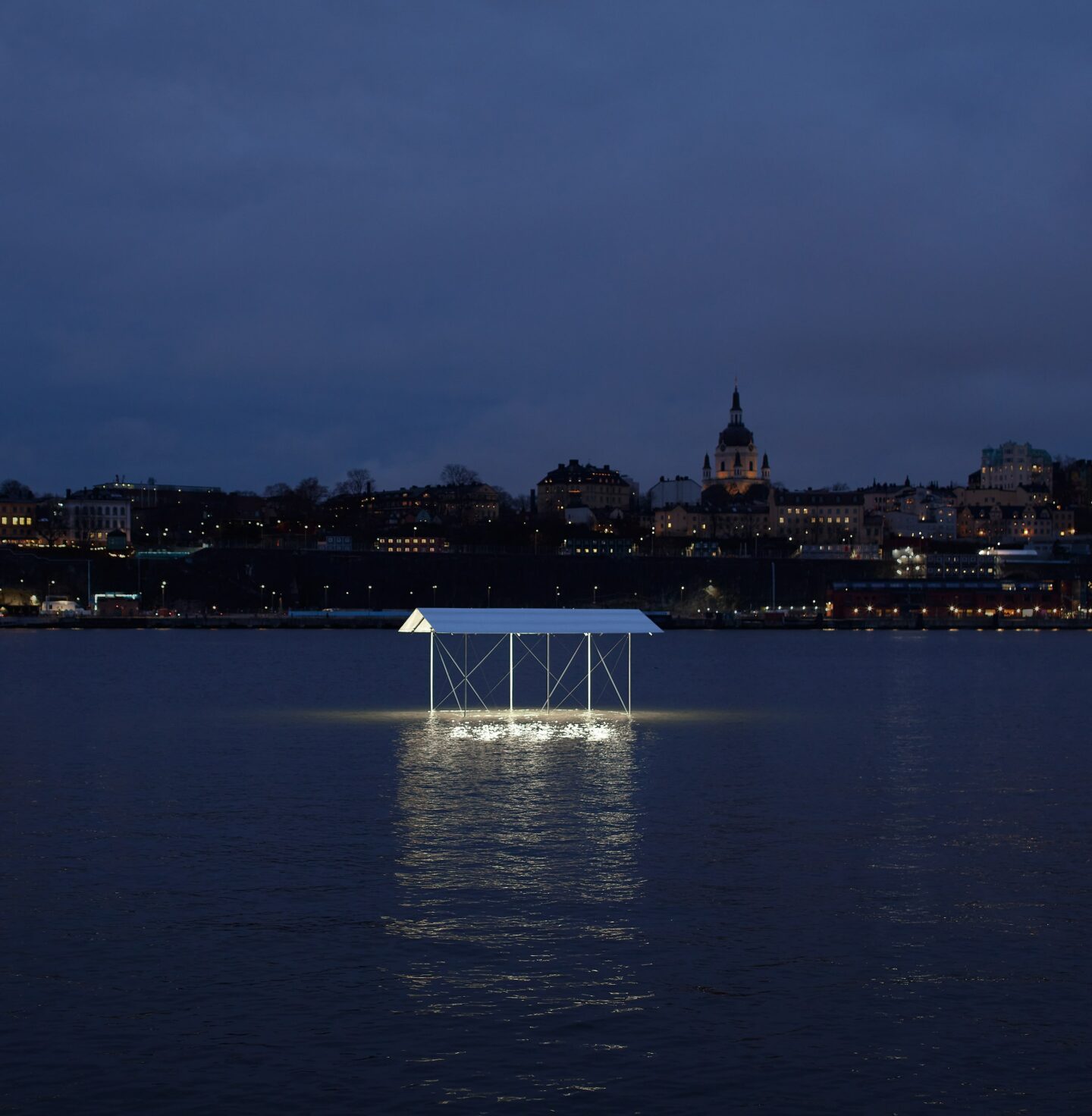 As the Polestar car speeds through the night back to the Grand Hotel and the mind starts wandering, thoughts about the day pass like clouds, slowly coming into focus. Scandinavian designers seem to share a powerful vision: they see their responsibility in a profound change in their thinking, turning their impeccable craft into a conscious decision-making process. However, if there's one thing that the many projects have taught us is that moving towards a better future will require deconstructing our consumerist habits but also restoring aspects of collaboration and mutual support—those rooted in Scandinavian histories and traditions for centuries. Stockholm Design Week has opened a dialogue about past and future craftsmanship, resources, and long-term perspectives. Still, it also reminded us that our environment requires us to practice cooperation daily. Sustainability is also not an all-or-nothing deal; simple steps pave the way for a big change. In a region like Scandinavia, that seems less of a challenge. But the rest of the world will definitely have a long path ahead—a longer yet nonetheless promising one.