Pop Up Furniture by Liddy Scheffknecht
Liddy Scheffknecht and Armin B. Wagner created this fun cardboard pop up furniture. It is made of giant cardboard of 94 x 275 x 200 cm in size and although the project is already a little older we still like the basic idea behind it.
This furniture might actually collapse as quickly as it folds away but it could be a nice starting point for others to create something that could actually be used. We'd like to carry and pop up our office wherever it fits us and work in a meadow or at the beach for a change.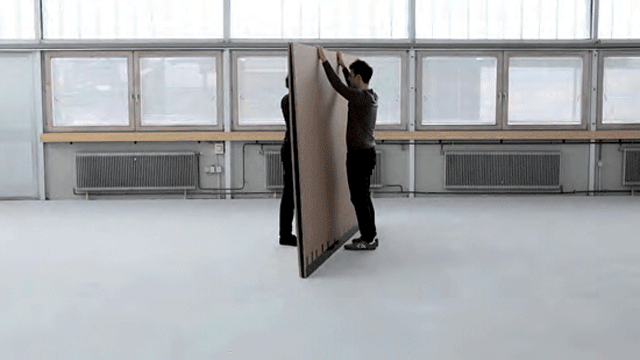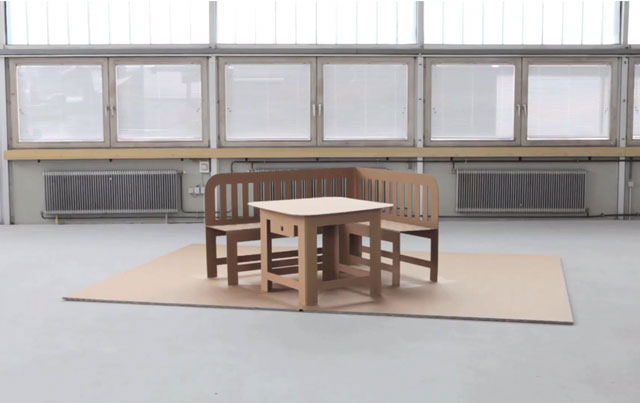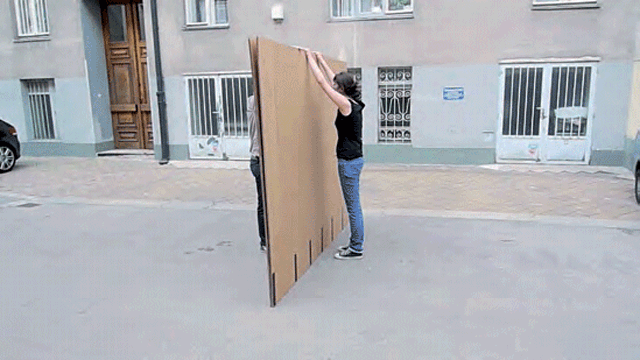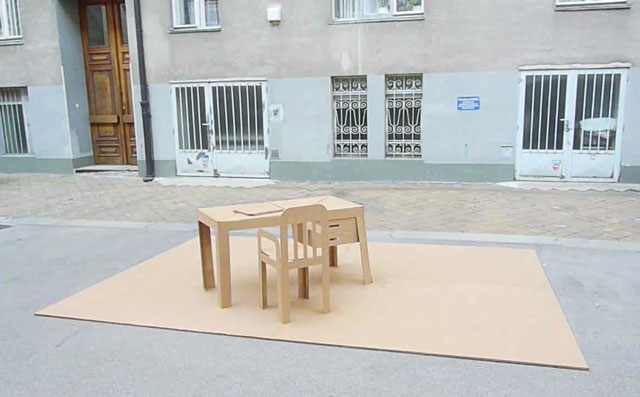 All images © Gasoline Station