DIY Laser Cut Foodie Rings by TourDeFork
Culinary creative consultancy TourDeFork aims to interpret and create new culinary experiences, products, and visual languages. They have a monthly column at an Italian magazine CASAfacile where they present projects and tutorials that explain the future of DIY in simple terms. Using 3d printing, laser cutting and CNC technologies TourDeFork designs easy and accessible DIY projects which can be downloaded for free from the magazine's website and taken to the nearest FABlab to be transformed into real objects.
For December 2014, they've created a collection of five laser-cut acrylic rings which can be decorated with cakes, fruit, sweets or any other delicious wonder that comes to mind. Desserts and fruits become precious decorative elements to be put on proud display, all without losing their goodness or edibility, so once we've finished playing with our food we can still eat it, just like the candy necklaces we used to have as kids.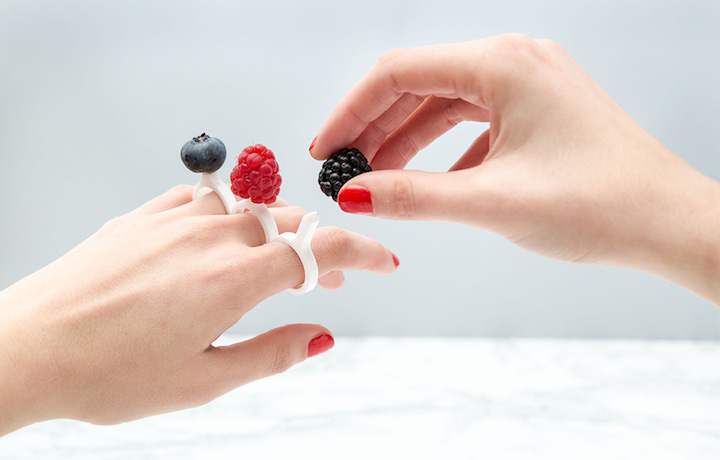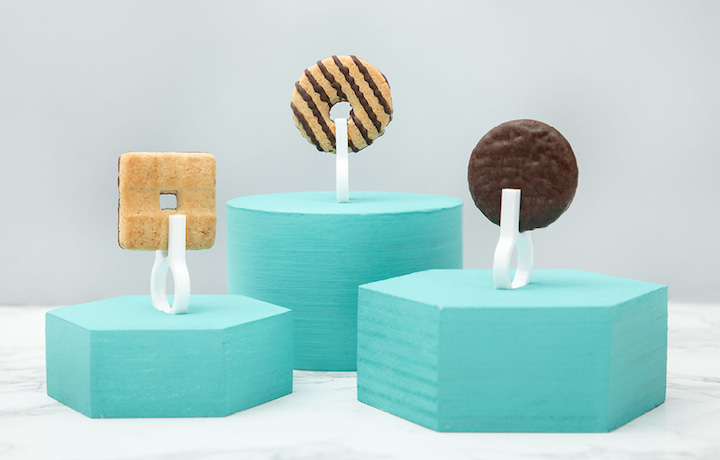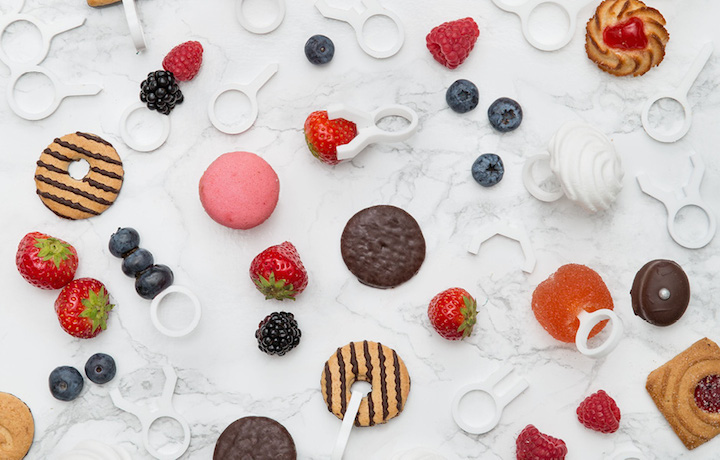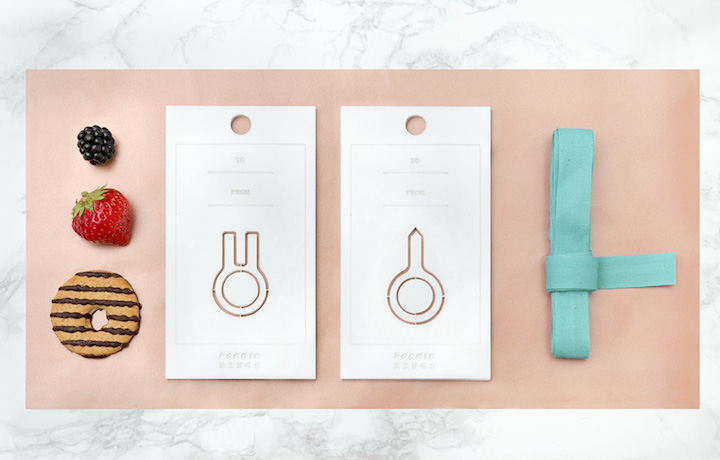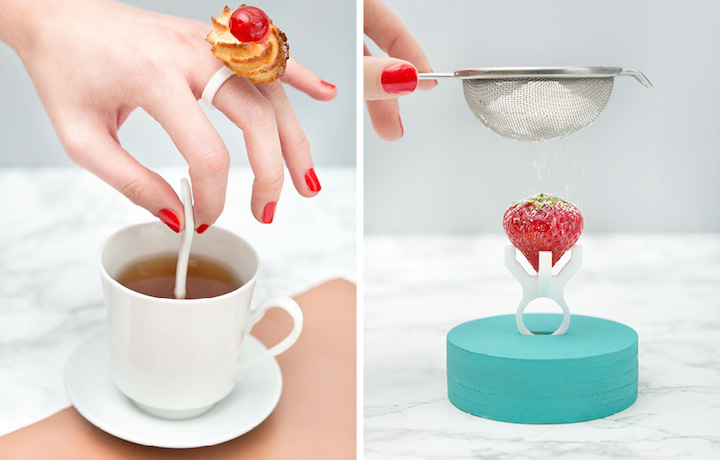 All images © TourDeFork