We teamed up with travel guide LOST iN to present our Top 10 spots to discover in Vienna. 38 Hours aims to re-imagine the way travel is presented. Instead of overloading you with tips and destinations that every tourist is already more or less familiar with, they ask locals where to go and what to do when visiting their town so that you'll have some up to date hot spots at hand.
The first guide was Berlin followed by Paris, Amsterdam and London while their latest issue concentrates on Vienna. The guide is quite sleek so you can easily carry it with you while the price of 10,00 EUR is also quite appropriate for what you'll get.
Today we give a little sneak peek into the latest issue. If you plan to visit Vienna, you should make sure to get your hand at this publication. You can purchase it online or at selected stores such as Voo, Ocelot, Motto, Do You Read Me, Dussman or Pro Qm.
A giant sparkling disco ball is the most noticeable thing in the restaurant — maybe not so unusual, until you see that the pizza is going to be cooked inside it! Frequented by many of the cool creative cats of Vienna, it's a place for a quick lunch or a spicy start to the evening.
Disco Volante
Gumpendorferstrasse 98, 1060 Vienna
Facebook
Image © Lukas Schaller
_
The basic material of all objects of the label feinedinge is the special Limoges porcelain. The shelves in the 340 m2 shop are stacked with vases, lamps and tableware, most of them in white or pastel colours. Each item is handmade in the workshop attached to the shop and therefore can slightly differ in form, colour and décor which adds to the individual flair of the label. Despite its fragile appearance, feinedinge's tableware is dishwasher proof and fit for everyday use.
feinedinge
Margaretenstr. 35, 1040 Vienna
Facebook
Image © Feine Dinge
_
One of the best spots to hang out is the Naschmarkt, Vienna's culinary heart. It is surrounded by galleries, small bars, taverns, coffee houses: this area really has a lot to offer. On Saturdays you'll also find some local farmers selling their fresh products on the market.
Naschmarkt
1060 Vienna
Facebook
Image © Hertha Hurnaus / WienTourismus
_
Supersense is a new and unique concept store. Situated in a mock-Venetian palace from the late 19th century, Supersense is a store with pre-digital delights for all the senses — a time machine transporting you to analogue heaven. The store focuses heavily on photography, sporting the world's largest Polaroid camera while you can also turn your smartphone pictures into Polaroids. And don't forget your sense of taste by having a cup of wonderful coffee (from a machine handmade in Seattle by Italian immigrants) or trying one of the stores locally produced delicacies.
Supersense
Praterstrasse 70, 1020 Vienna
Facebook
Image © Supersense
_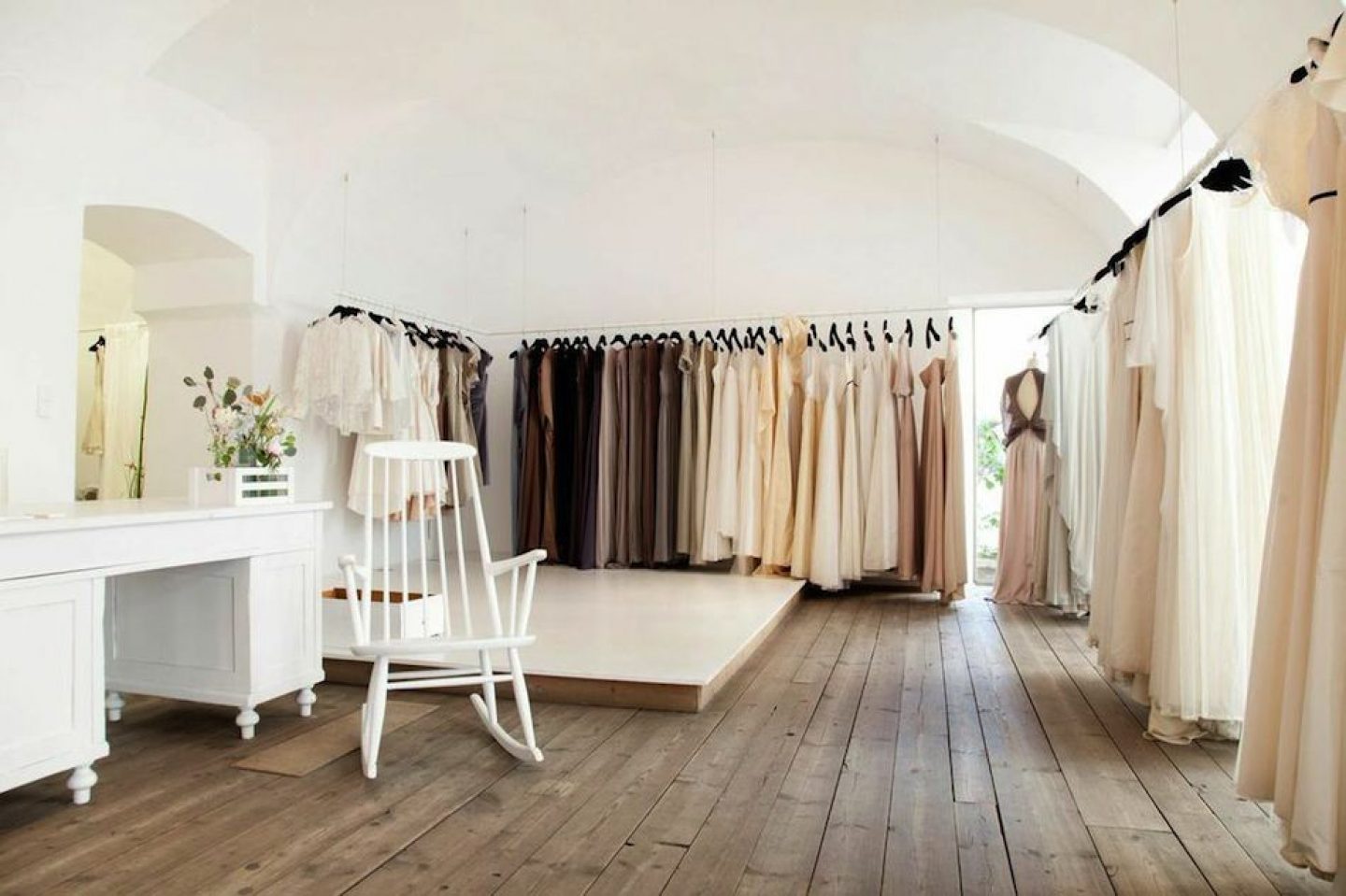 The luxurious high-end brands might be found in Vienna's inner city but the more diverse, interesting shops and local designers you will find in the 7th and especially in the 4th district. Start your stroll at Pregenzer Fashion Store at Schleifmühlgasse which has been around for more than 20 years. Jutta Pregenzer sells her own purist fashion as well as international labels. Turn left at Margaretenstraße where you'll find the charming Elfenkleid (photo), specialized in elegant evening and bridal creations (number 39). Just a couple of houses further the designer duo superated operates a store called Samstag (number 46) including brands like Chalayan, La Casita de Wendy, Grosser Heinrich or the Austrian labels House of the Very Island's, Andy Wolf Eyewear and of course their own collections. Diagonally across from here, the concept store Unikatessen (number 45) is worth a visit, offering unique pieces and small collections by aspiring young designers.
4th Vienna
several locations
Image © Victoria Schaffer
_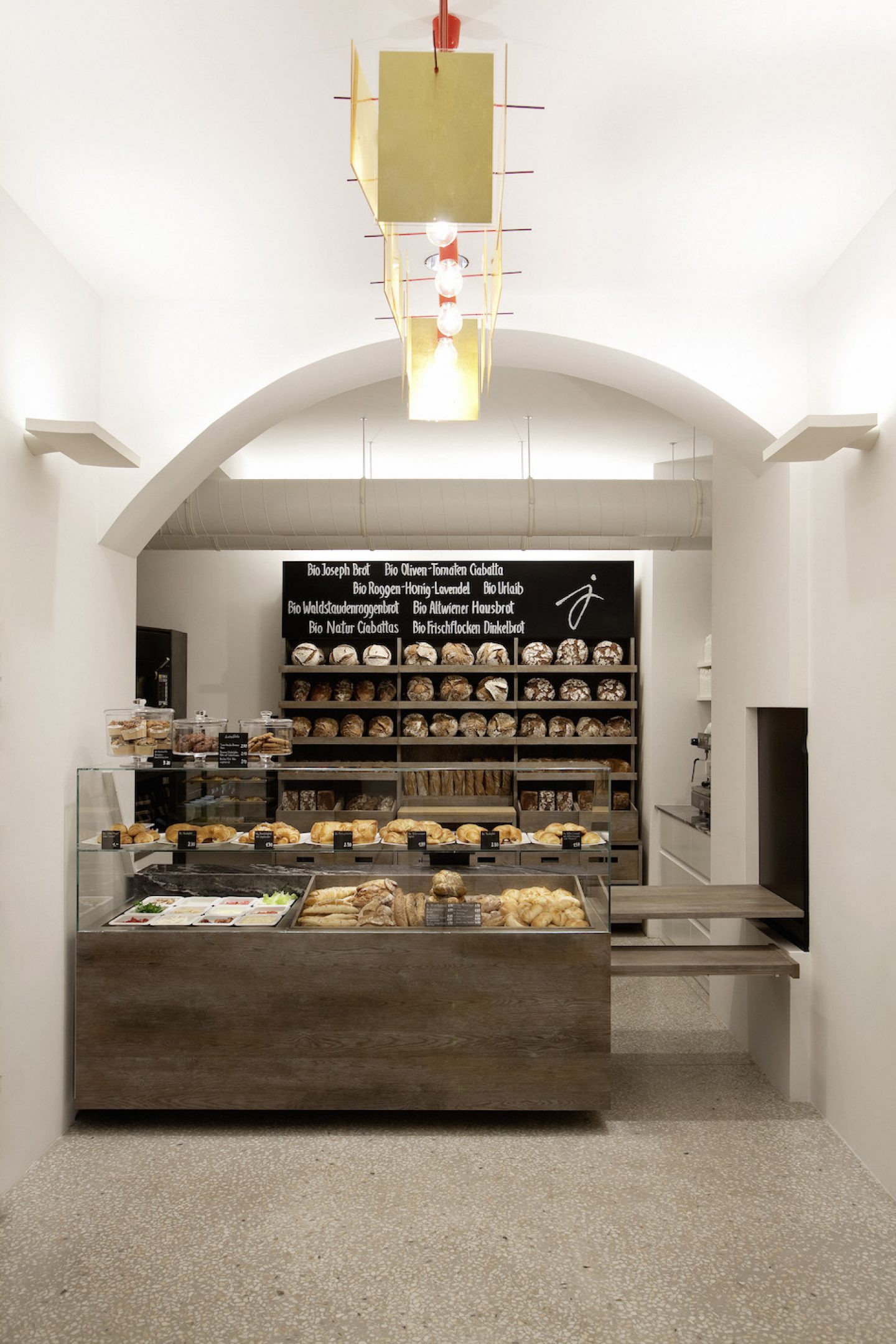 This spin-off of the Joseph Brot boutique quickly became a popular breakfast, lunch and dinner place after it opened in late 2013. Owner Josef Weghaupt only processes ingredients from local producers he personally knows — and even the terrazzo stone stables in this minimalistically designed venue have their roots in the region. There is also a upscale take-out bakery attached where you can buy bread, fantastic patisserie, and Viennese home- made delicacies. Be sure to try the freshly made 'Belegte Brote' (sandwiches).
Joseph Brot
Naglergasse 9, 1010 Vienna
Facebook
Image © Catherine Stukhard
_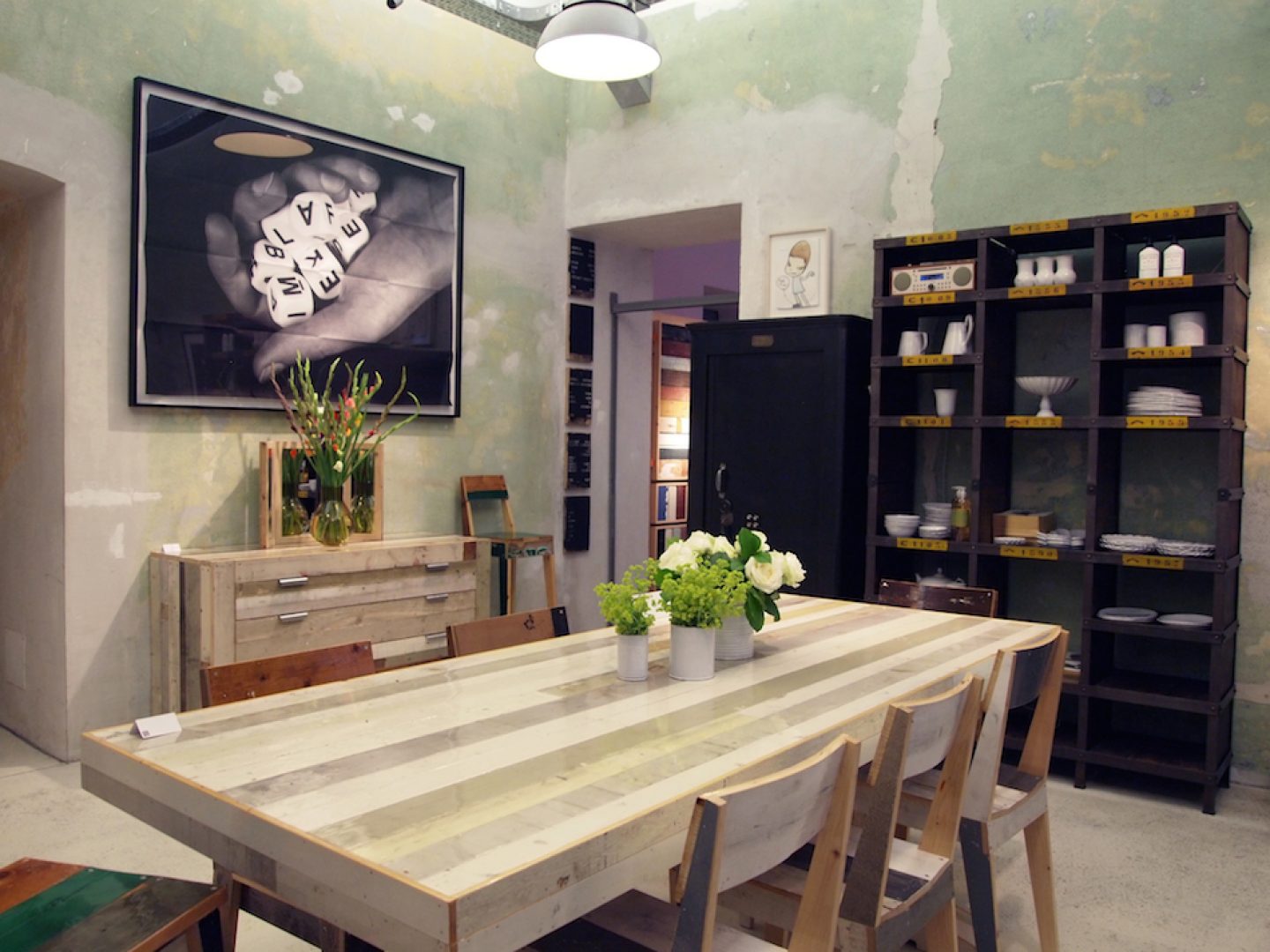 This former fur coat wholesaler turned concept store on Praterstraße offers upscale fashion, furniture and art. SONG's minimalist aesthetic with metal elements, wooden racks and concrete slabs also creates a perfect setting for rotating exhibitions and performances in its gallery (SONG SONG). Owner Myung il Song is a tasteful curator of apparel and she rejoices in mixing younger designers with established icons. Brands include: Dries van Noten, Paul Harnden Shoemakers, AF Vandevorst, Marc Le Bihan. Items of the classy Vienna manufacturer of glassware, J.& L. Lobmeyr, can also be bought here.
Song
Praterstrasse 11-13, 1020 Vienna
Facebook
Image © Saba Song
_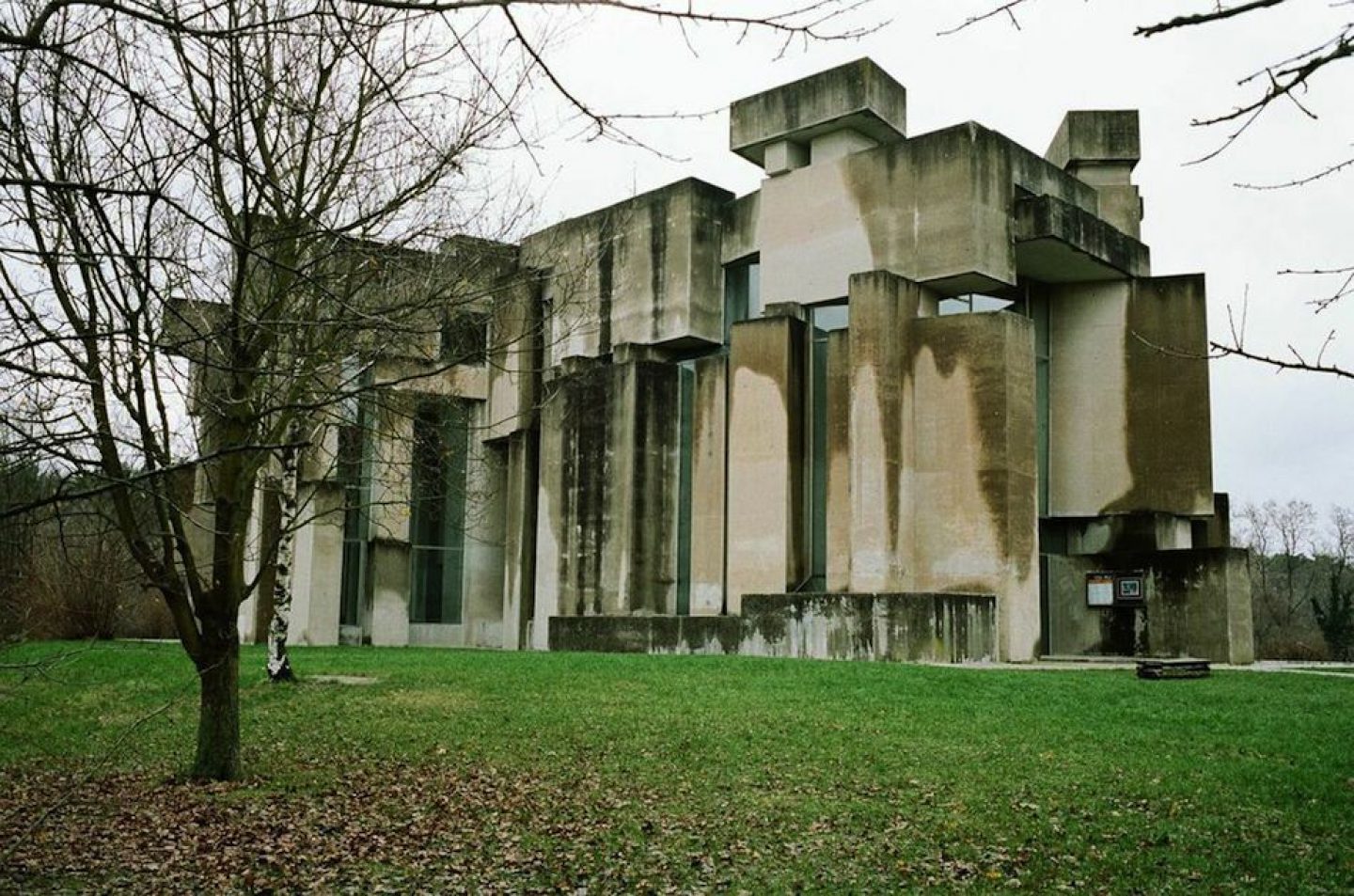 Entering the Wotruba Kirche is a lot like entering an art form, Fritz Wortruba, a Viennese sculptor designed the church inspired by the Chartres Cathedral. Through 152 blocks of concrete, this monument embodies the experimental side of Vienna, rough and asymmetrical yet entrenched in tradition. Also a prefect spot to take some unusual pictures if you're interested in photography.
Wotruba Church
Georgsgasse/Rysergasse, 1230 Vienna
Saturday 2:00 pm – 8:00 pm
Sunday 9:00 am – 4:30 pm
Image © Lukas Gansterer
_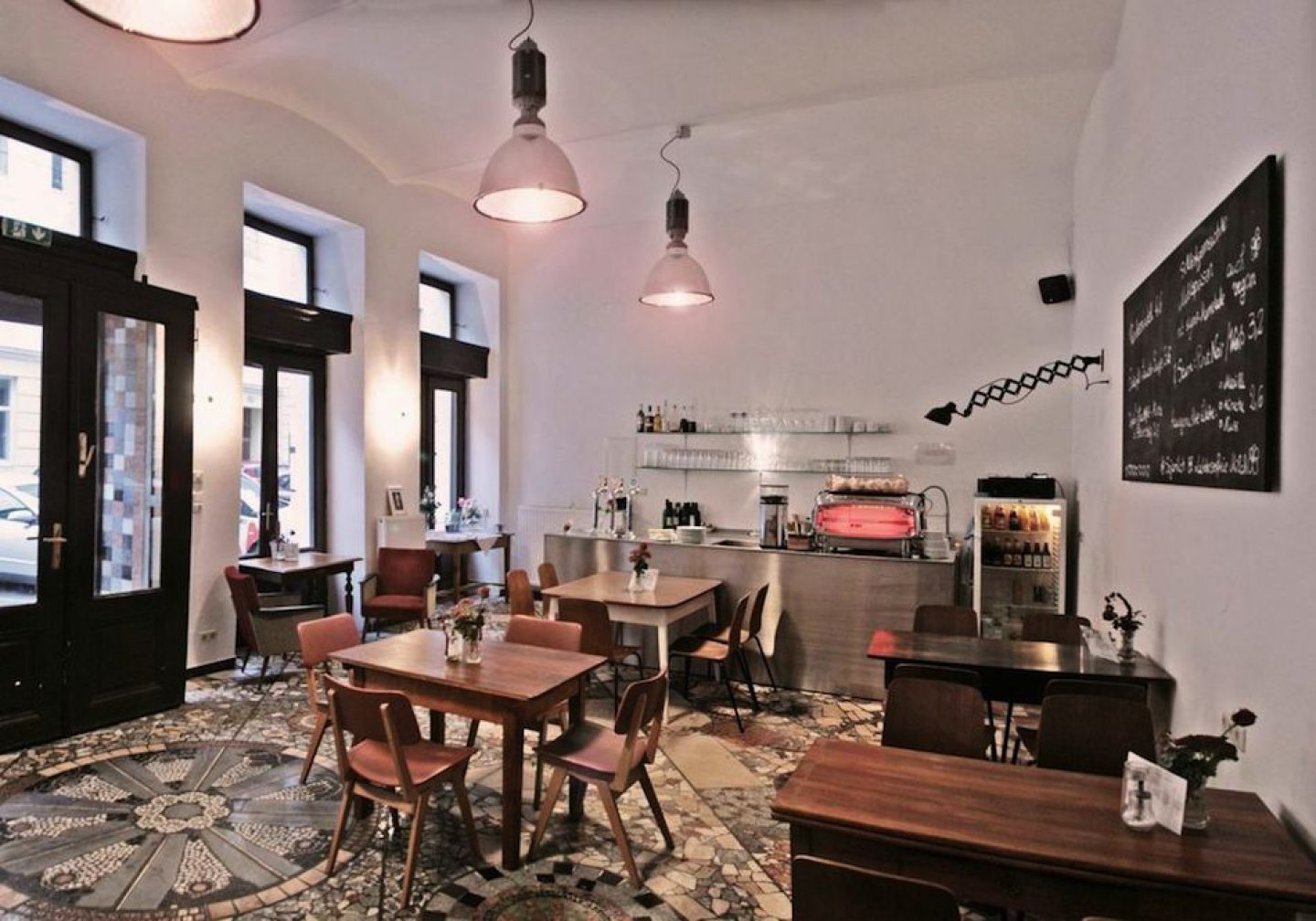 The name of café-bar is a tribute to the owner's grandmother, Erna. And that's not the only reference to Elisabeth Bader's roots. Papa Bader renovated the wooden tables, the café's chairs once belonged to the fire station in her hometown and the huge industrial lamps to an ice skating hall. As far as the food is concerned, Erna B. is a family business as well. Mouth-watering homemade pies and snacks are on offer and Granny Erna also pops in once in a while to help out. The perfect cosy hangout after a stroll through the city — and also a nice place to have a sip in the evening, try a pint of Czech lager Velkopopovický Kozel.
Erna B.
Große Neugasse 31, 1040 Vienna
Facebook
Image © Erna B.