Paper Carvings by Maude White
New York-based artist Maude White cuts meticulous depictions of birds, people, leaves and other compositions embedded with hidden scenes and stories. She says that when she cuts paper, she feels as if she was peeling back the outer, superficial layer of our vision to reveal the secret space beneath.
Maude enjoys working with the delicate material stating: "When I cut, the thin membranous material reveals its strength to me. No matter how small my cuts the paper holds. There is a certain comfort in that, a comfort I enjoy. I feel that there are very few things in the world as reliable and constant as paper." You can see much more of her work on her Website and on her Instagram.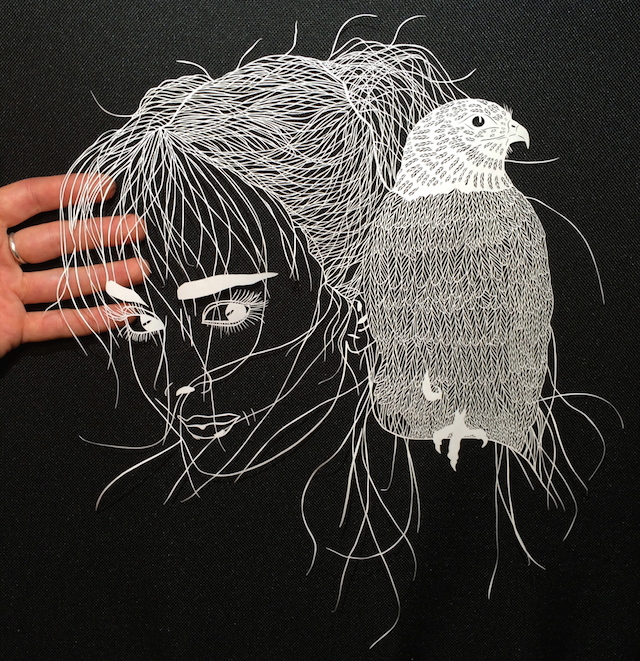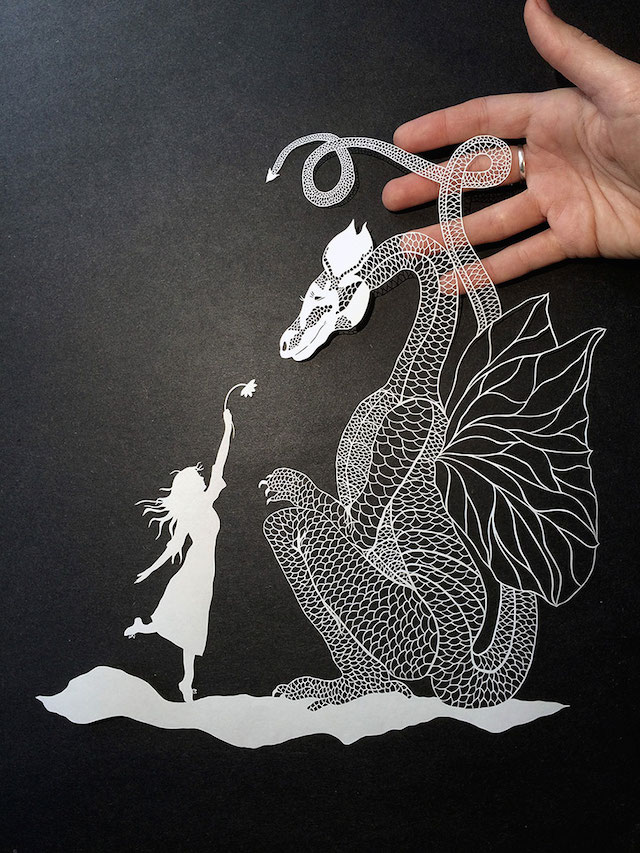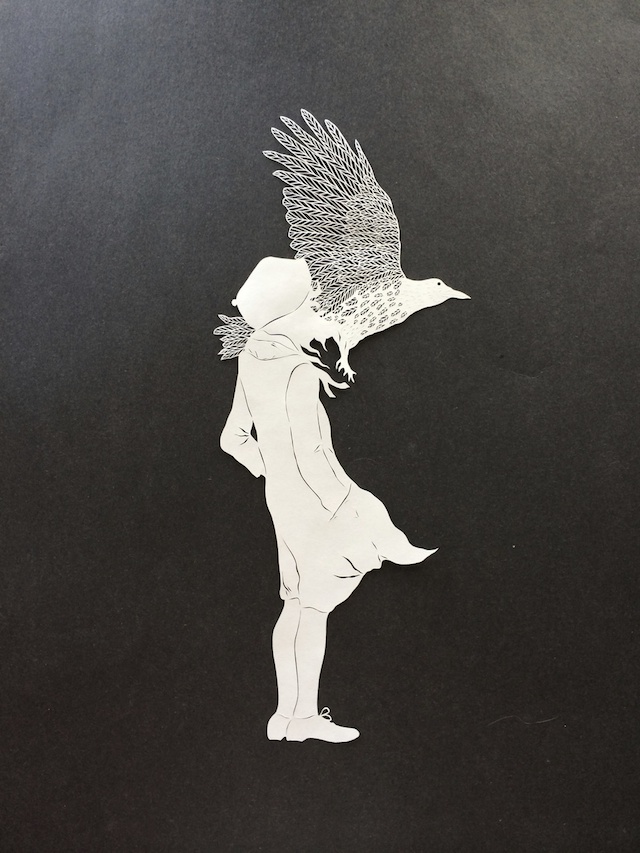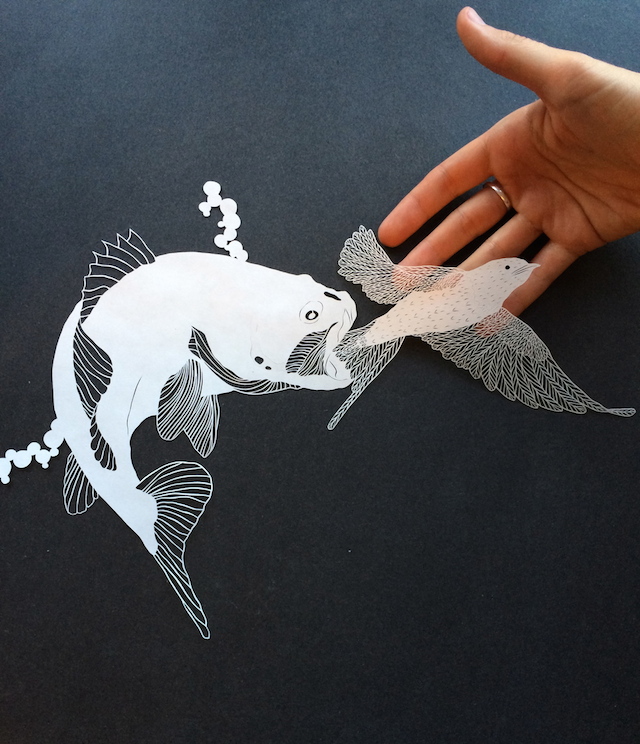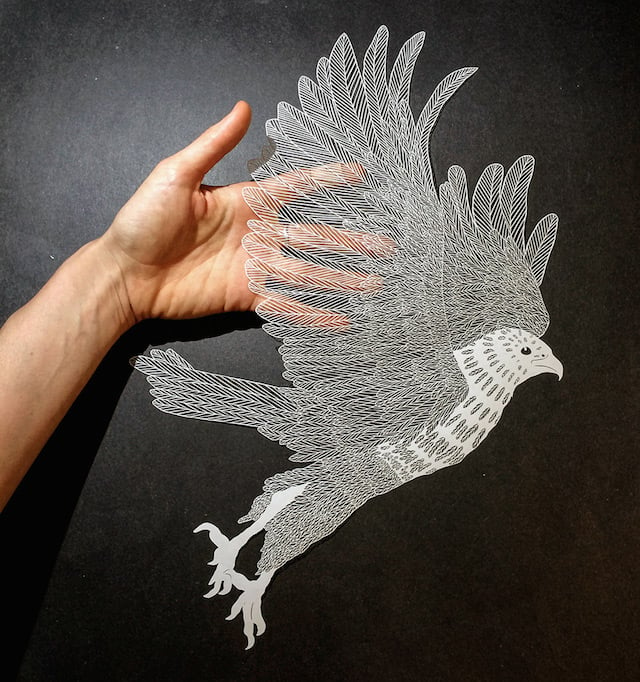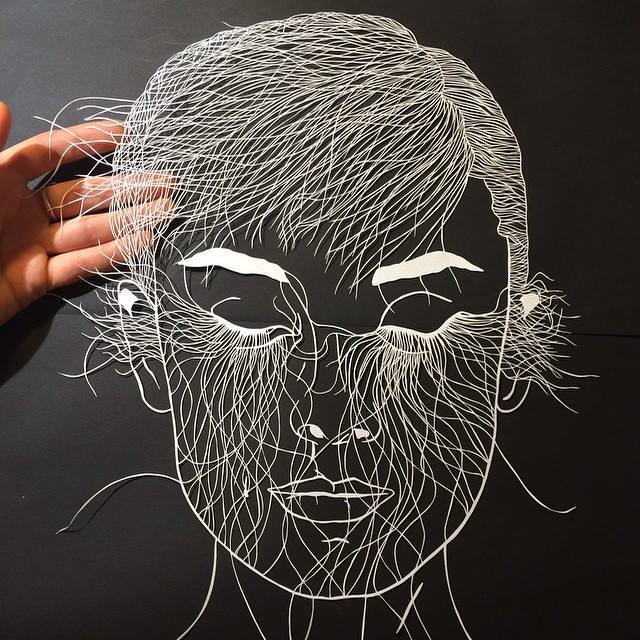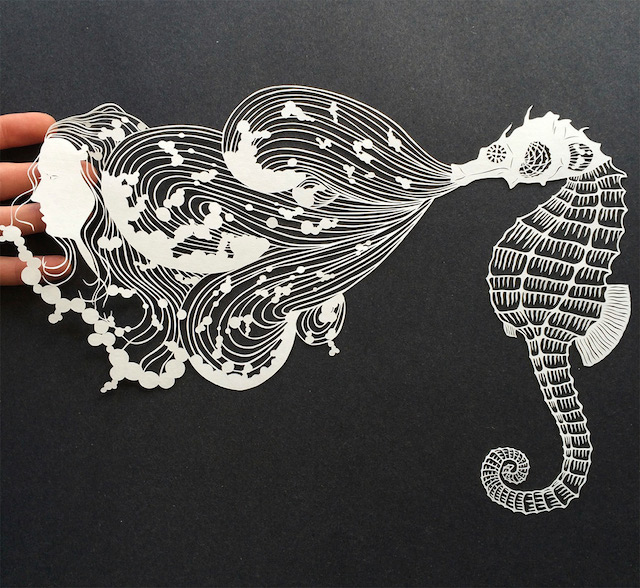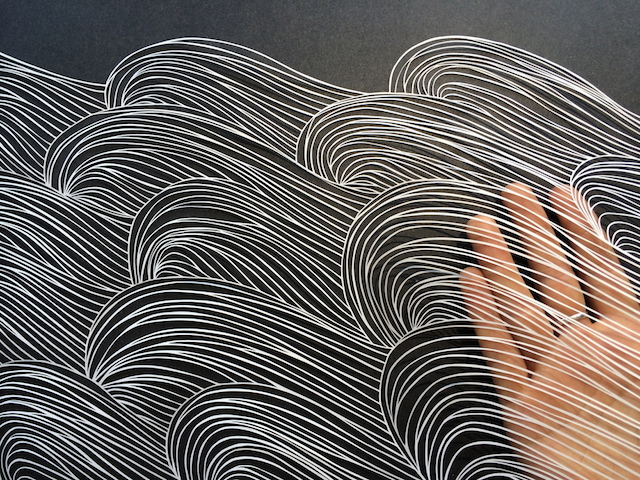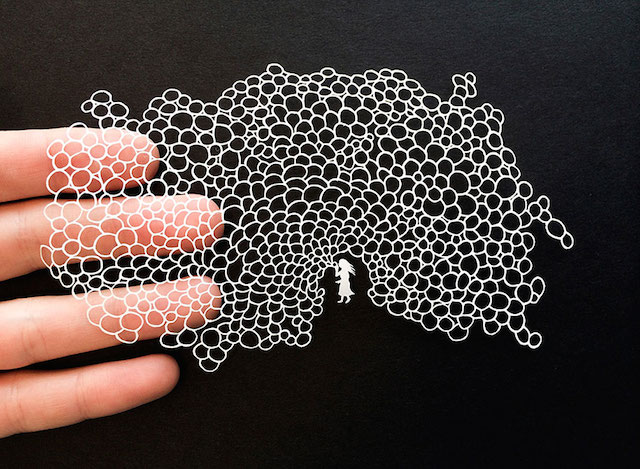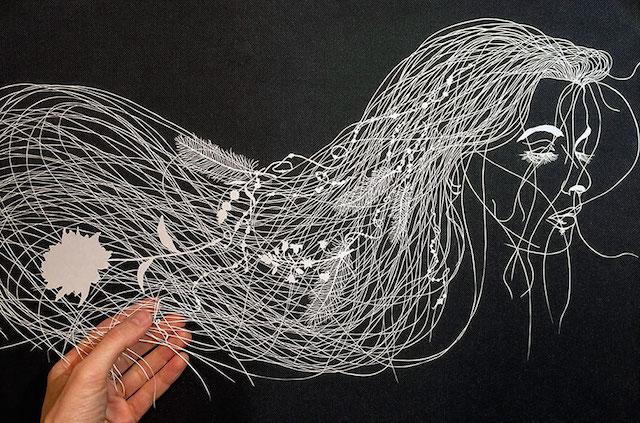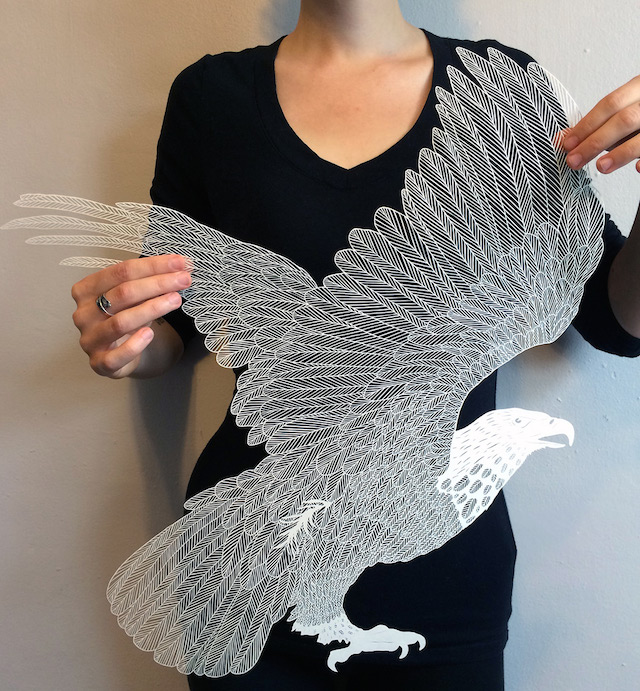 All images © Maude White | Via: Colossal