Tsubomi Home by Flathouse
Architectural practice Flathouse created this tiny home in Tokyo, Japan. The footprint of the house, including the biscuit shop that is part of it, is only 26m2. The entire house is divided into seven split levels without partitions and all levels are connected by a staircase situated in the middle of the house. From the shop on the ground floor, this metal staircase connects the kitchen and the dining room on the 1.5 level, then the living space on second level, and finally the sleeping area on the top floor that is shared by all family members. A second set of concrete steps continues from the ground floor to the basement, housing the shop and its bathroom.
Almost all interior surfaces are made of larch plywood. Each panel is cut into a parallelogram and laid out in herringbone pattern. This pattern is repeated on the ivory facade made of galvanized steel panels and consistently applied to the exterior as well as the interior, evoking a more three-dimensional experience.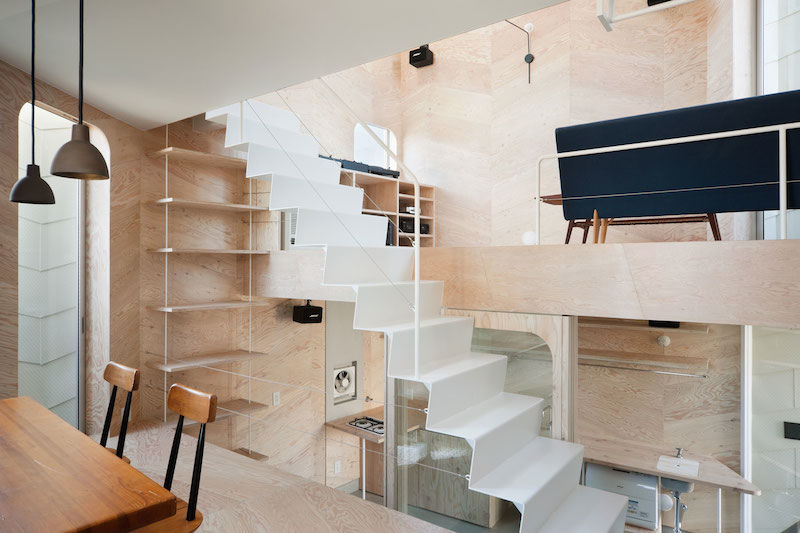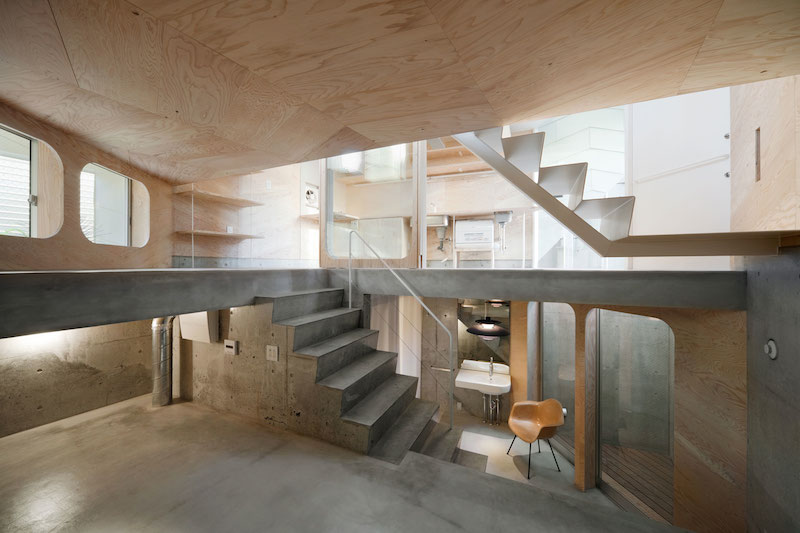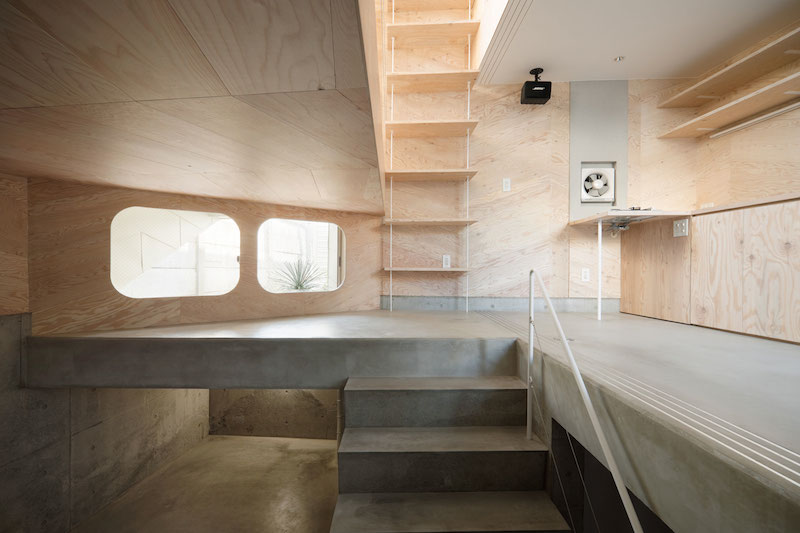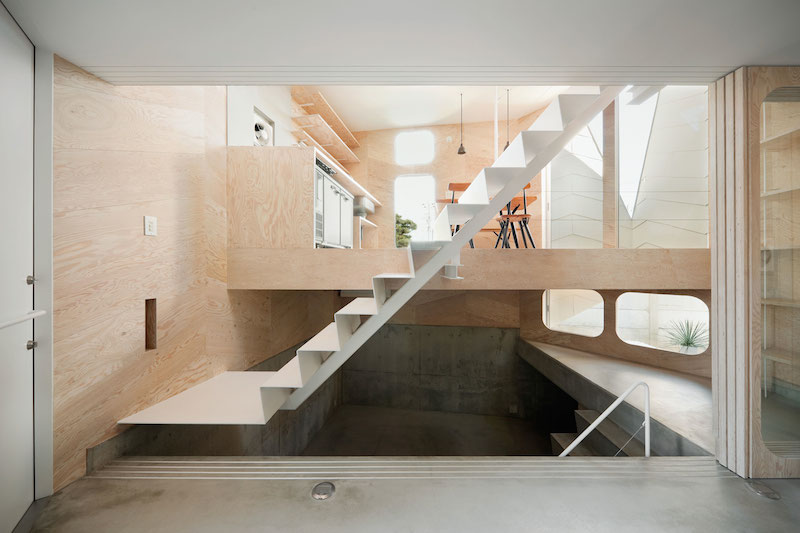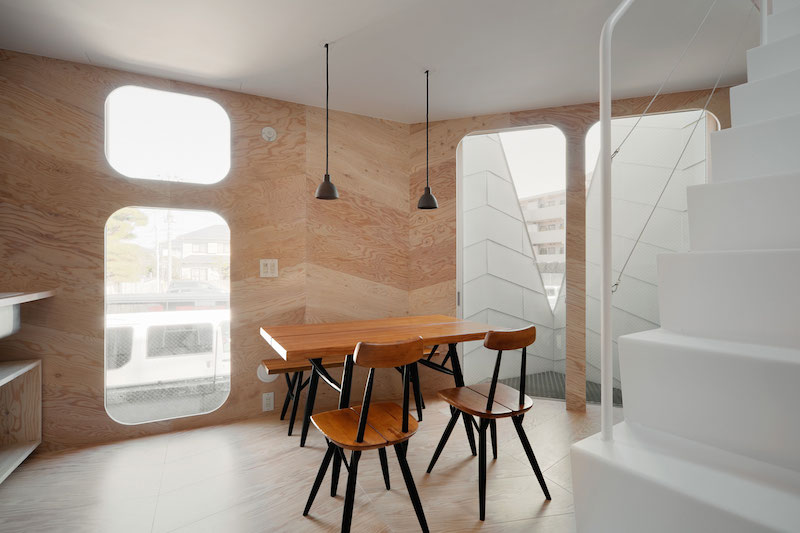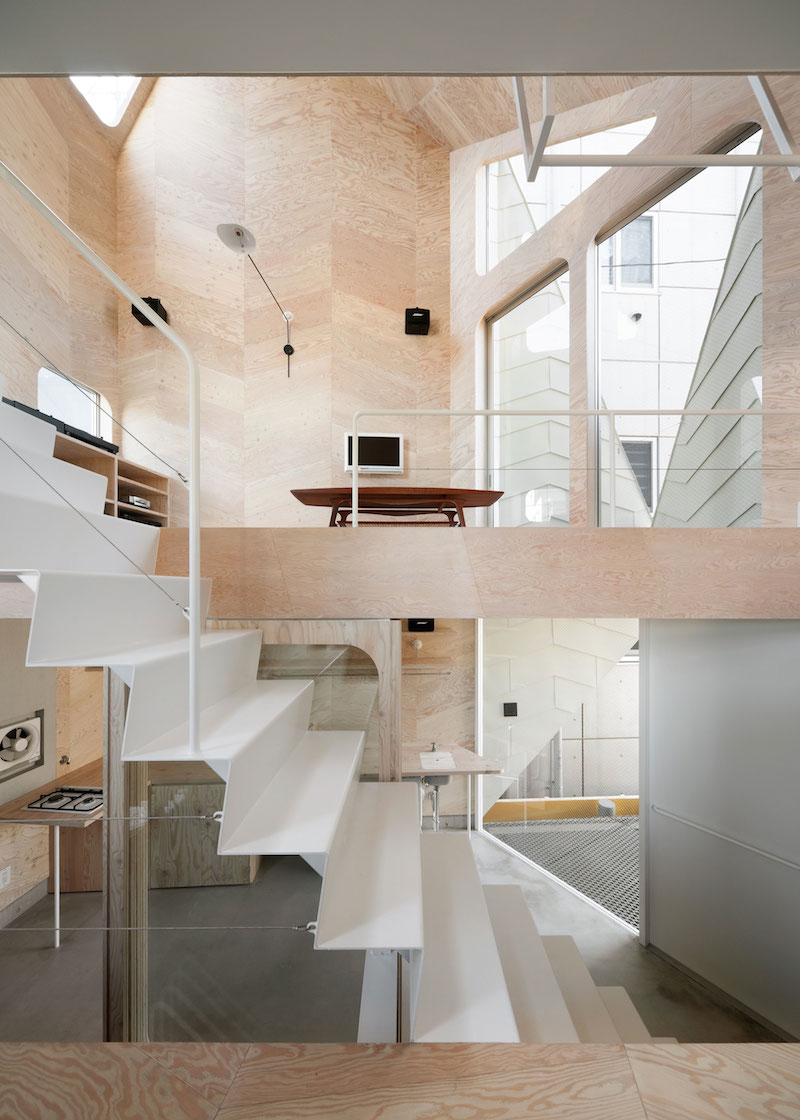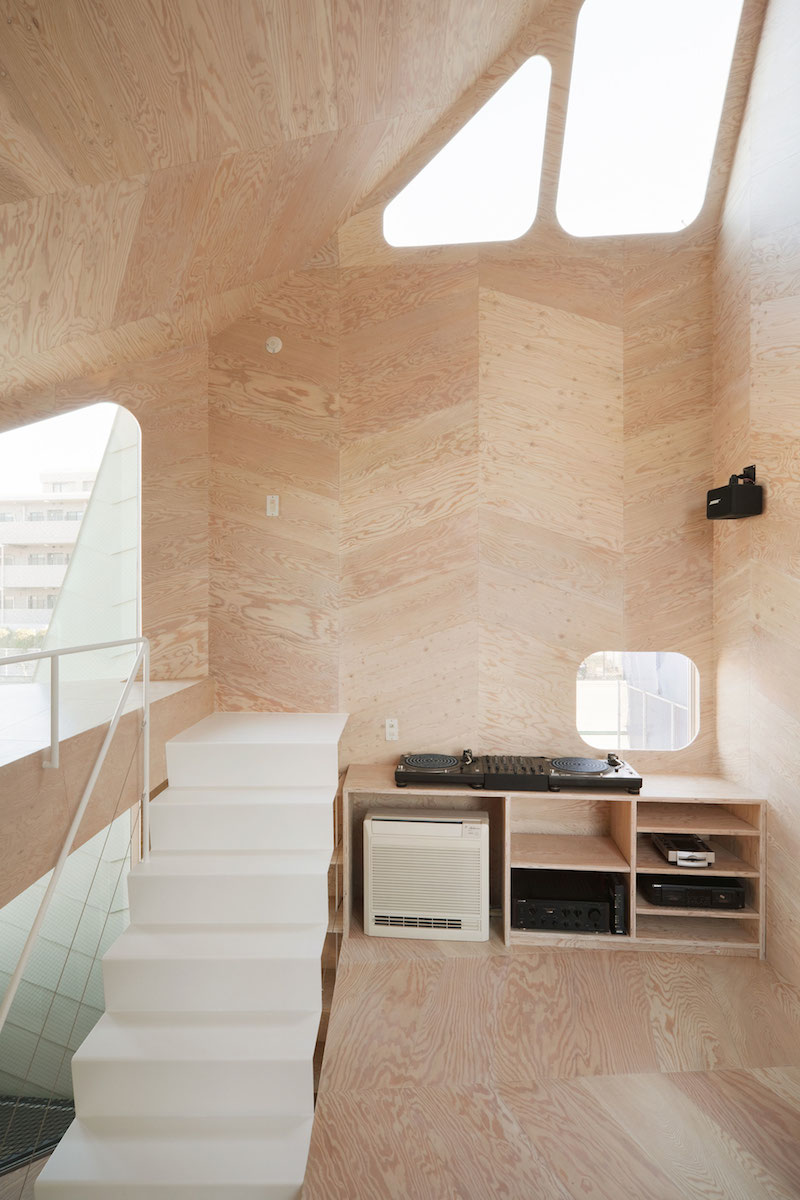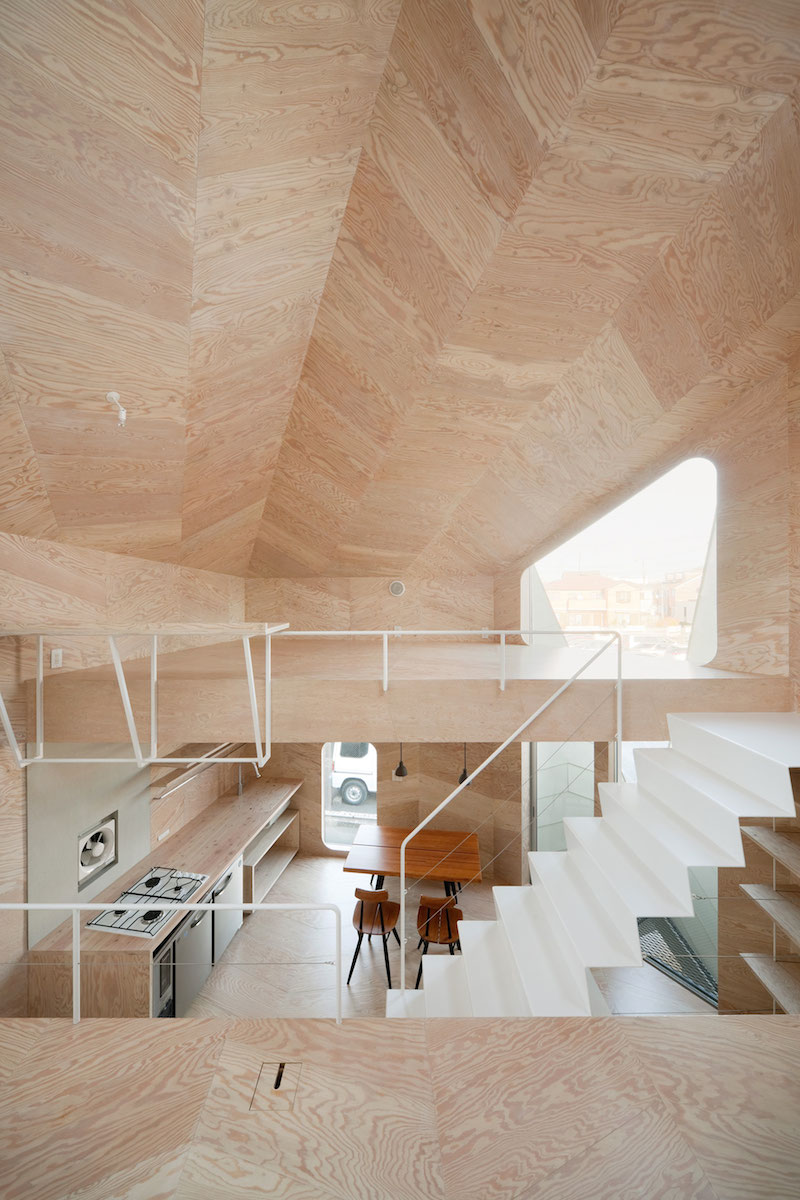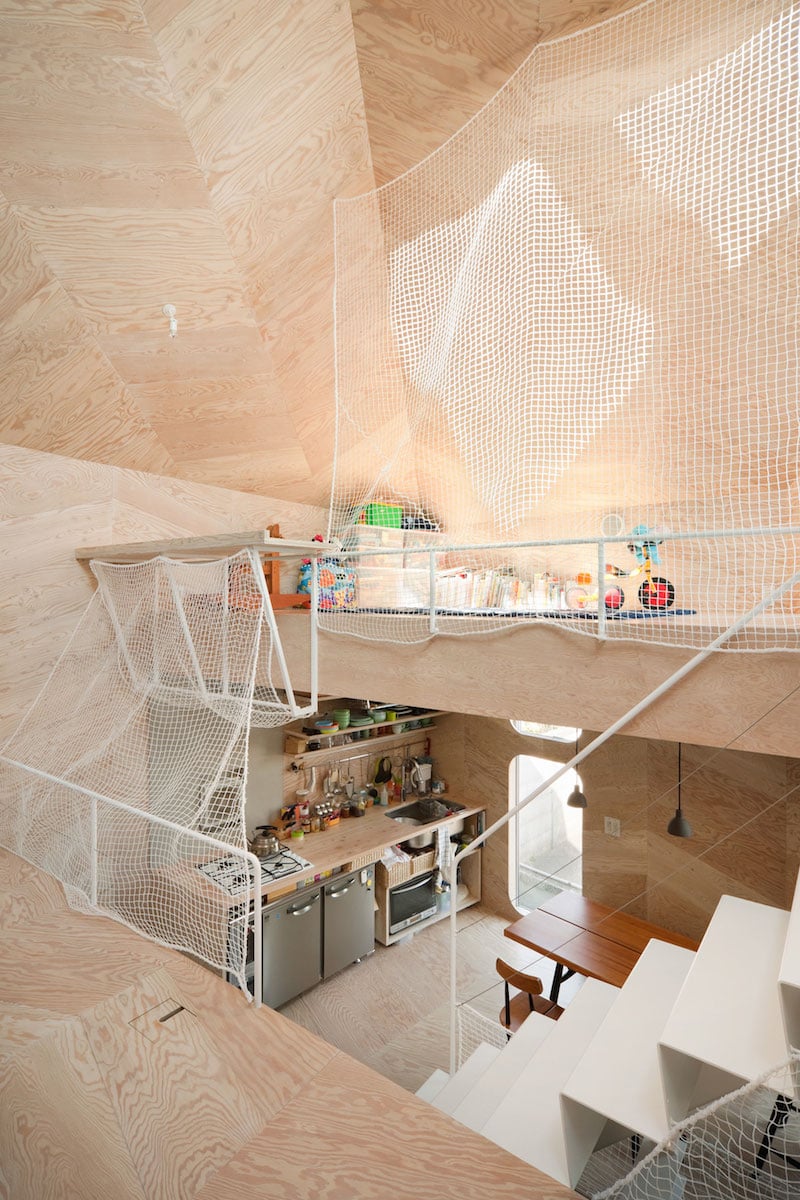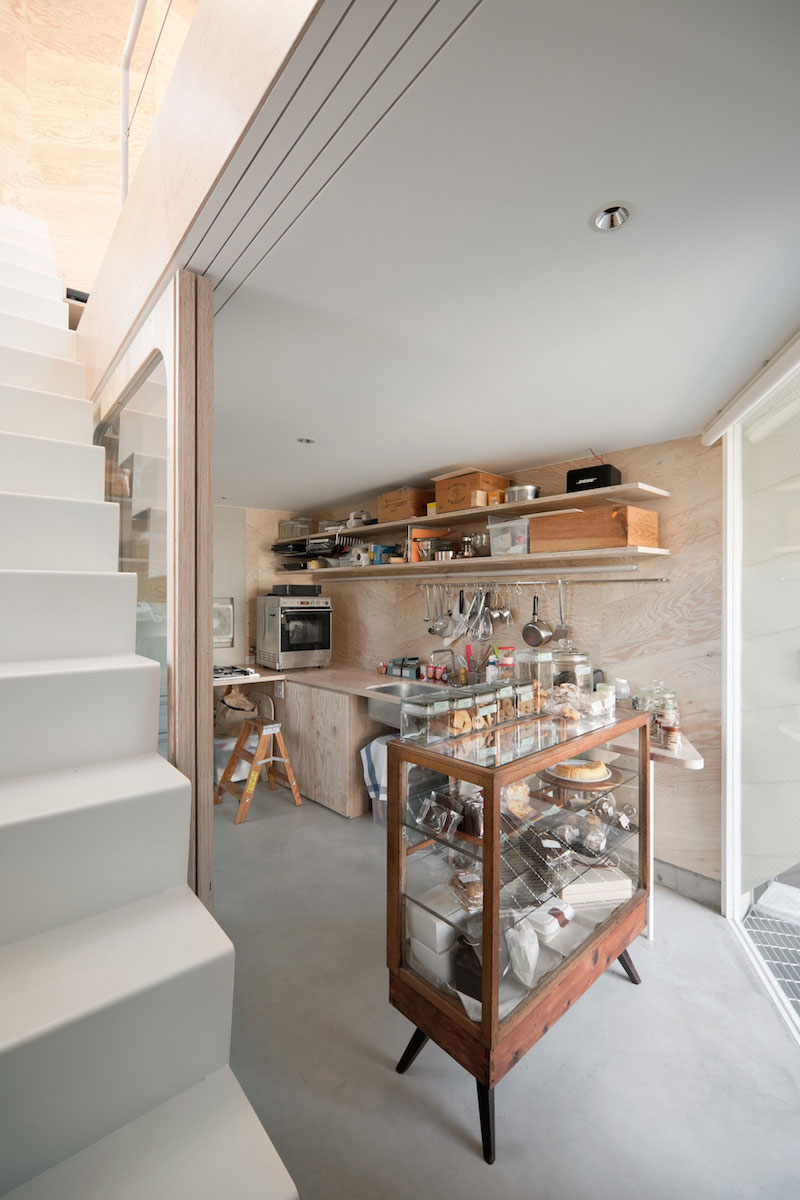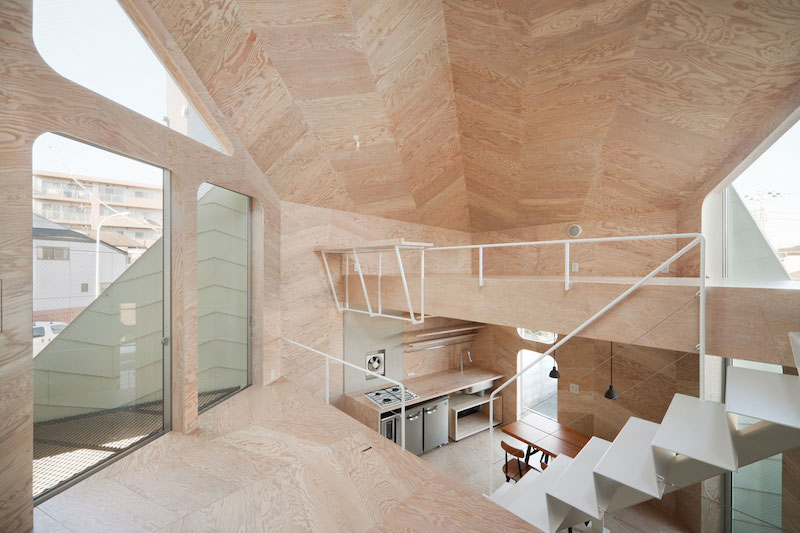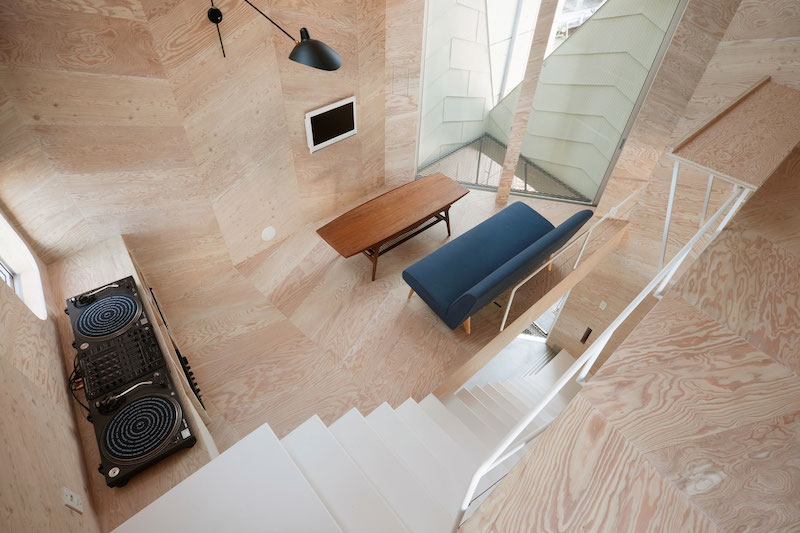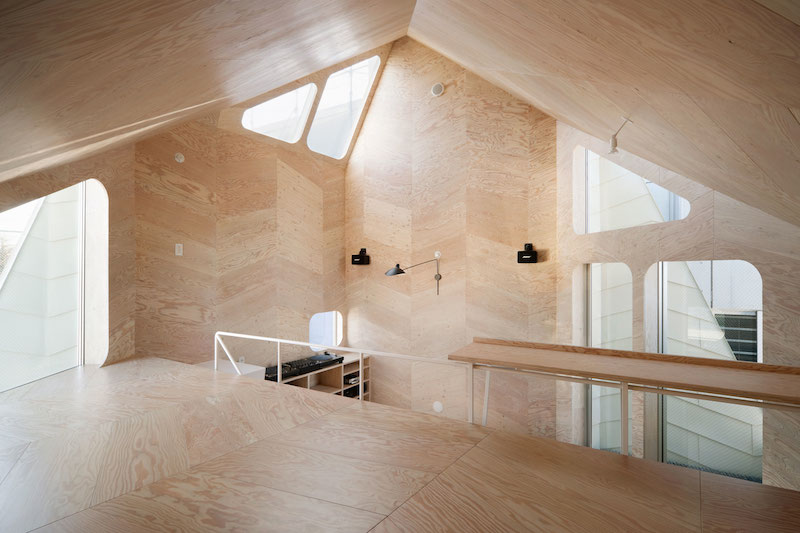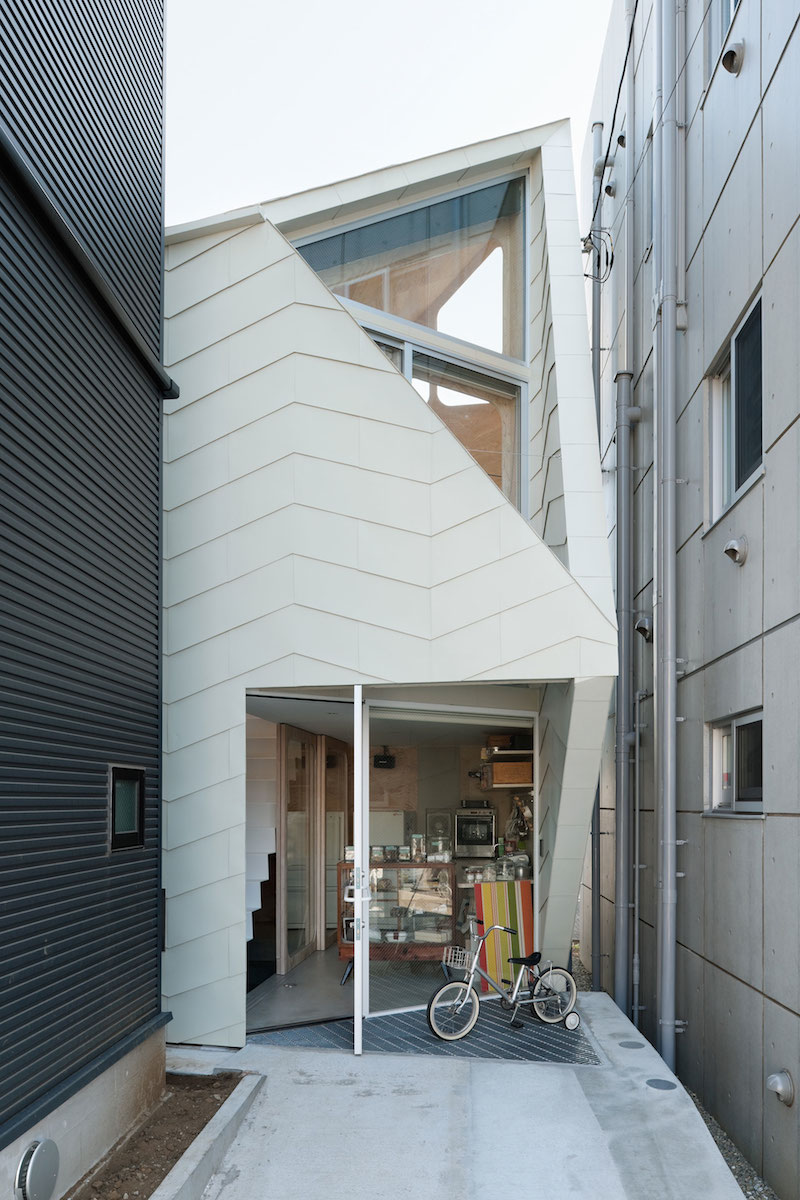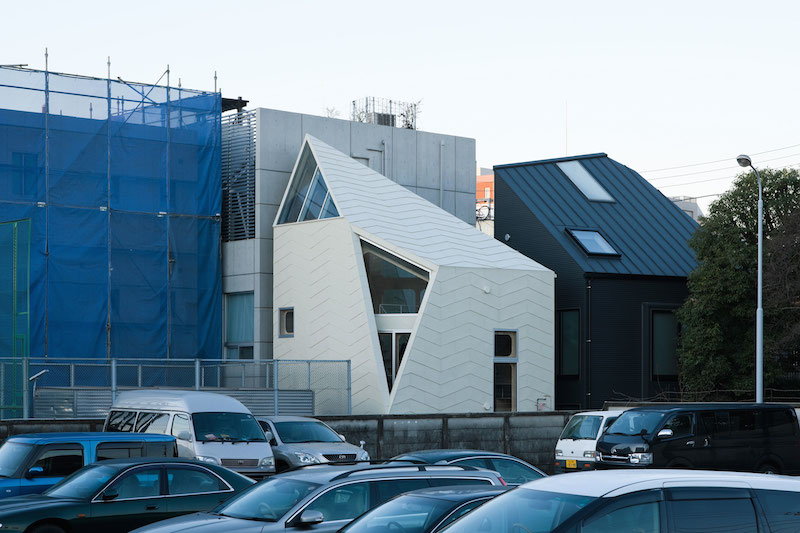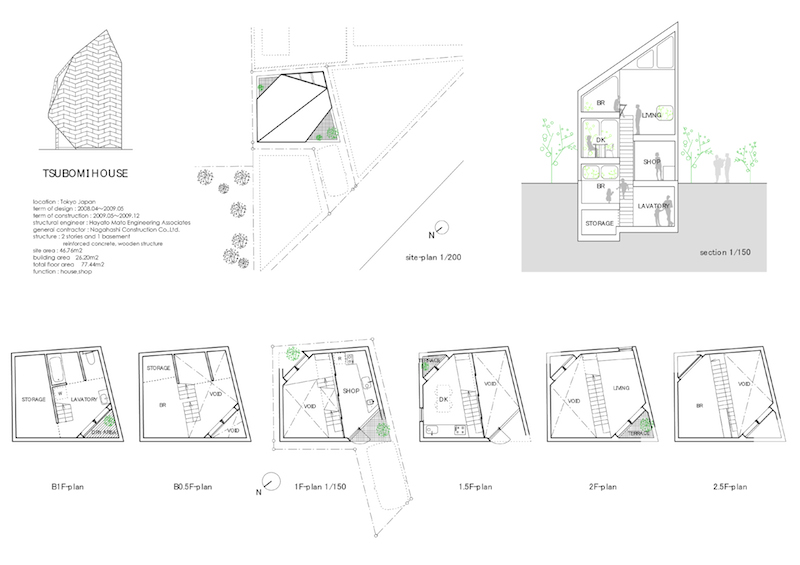 All images © Takumi Ota