Time Lapse Photography by Dan Marker-Moore
Photographer Dan Marker-Moore created a series of collages in which a single image is made up of slices of photos taken in a time lapse.
Entitled 'Time Slice', the slices of photos are arranged diagonally or horizontally, such that the slice on the left was taken just a few moments before the one on the right. The resulting image captures the array of colors when the sun rises over a city, or as dusk approaches the skyline in beautiful hues of blue, orange, and red. You can also purchase prints of Dan Marker-Moore's Time Slices here.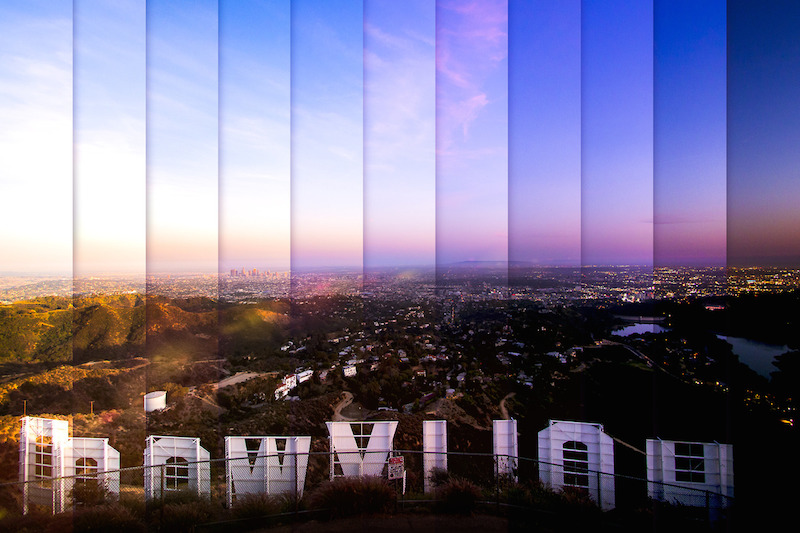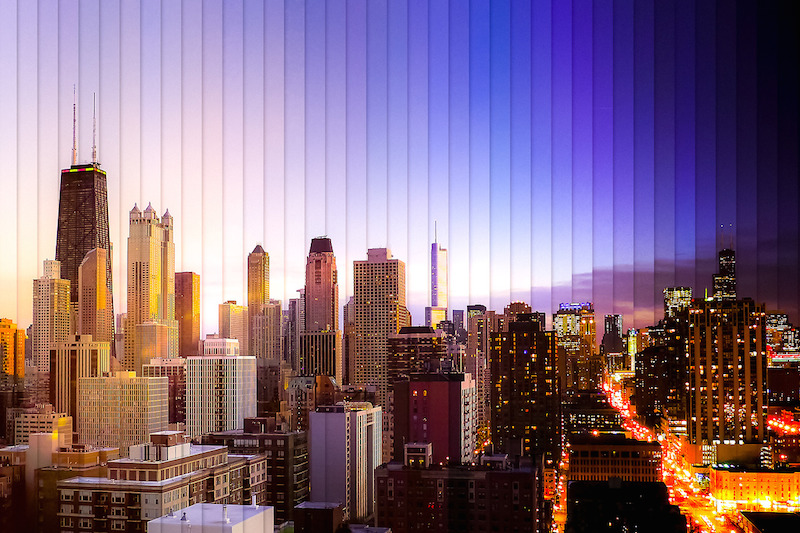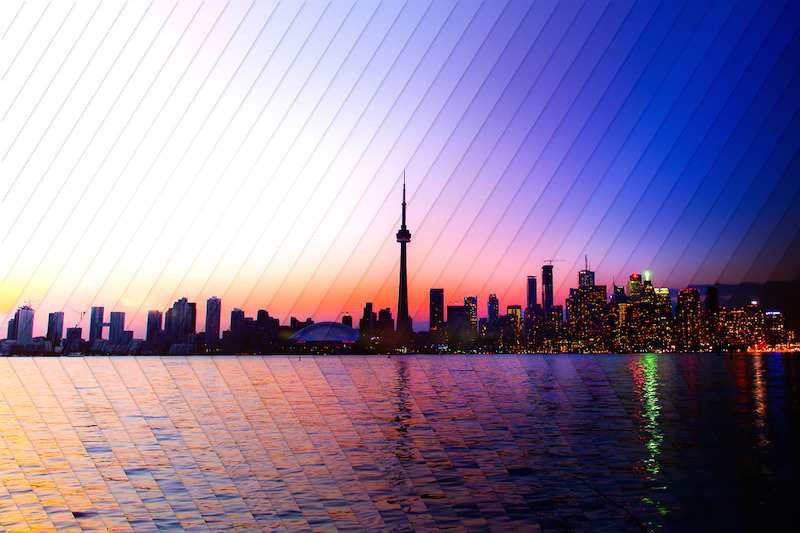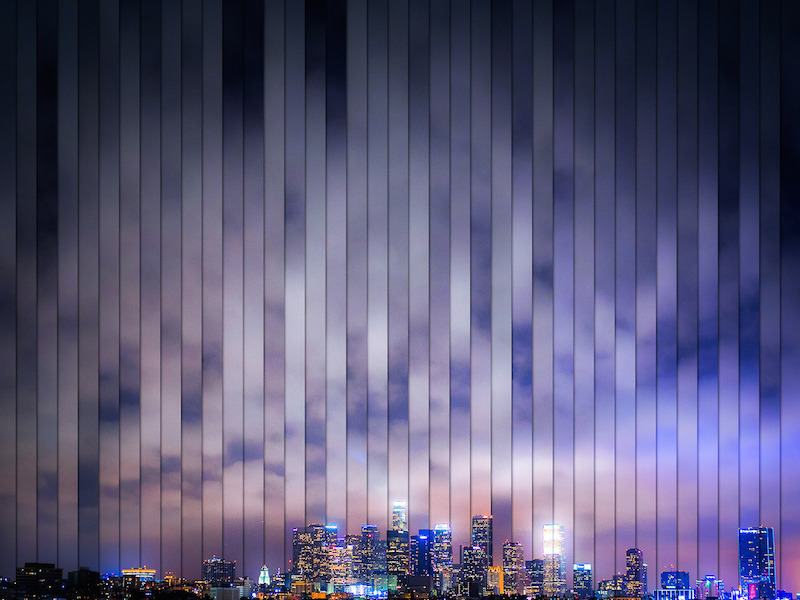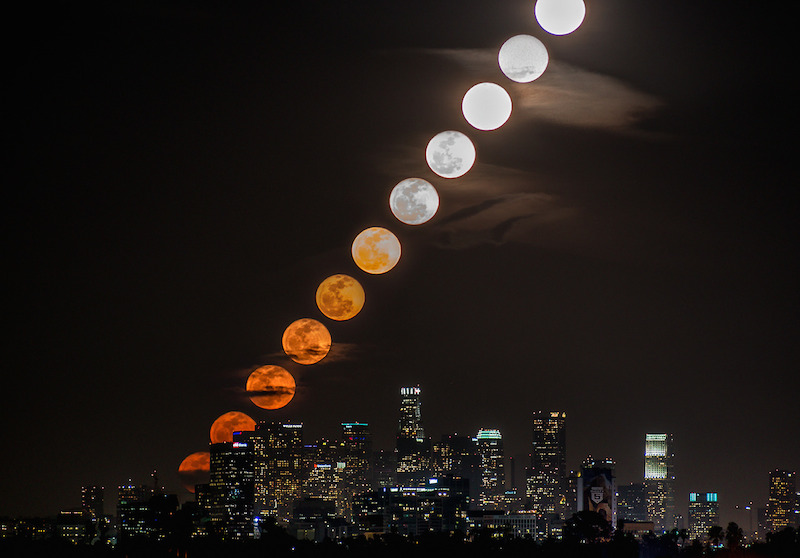 All images © Dan Marker-Moore | Via: Designtaxi