'Slash Lamp' by Dragos Motica
Bucharest designer Dragos Motica has designed the 'Slash Lamp' for furniture brand UBIKUBI, and it can literally be smashed.
The packaging of the lamp comes with a small rock, and it is up to the user if they want to smash through the concrete shade to reveal the wire mesh and light bulb within. This unusual concept gives the lamp a personal touch because you can make the finish yourself. Users need not worry about damaging the light bulb within as they are encased in a cork-board base.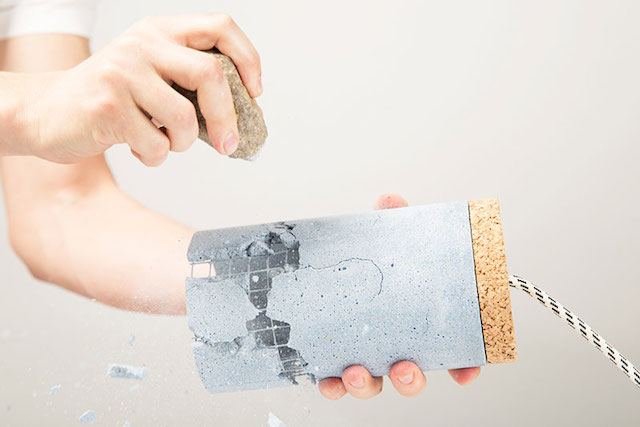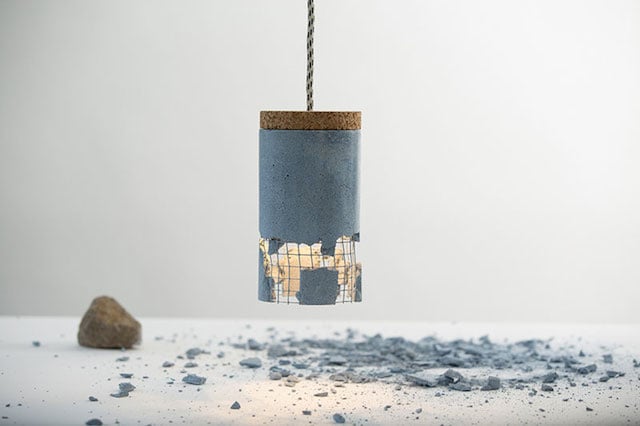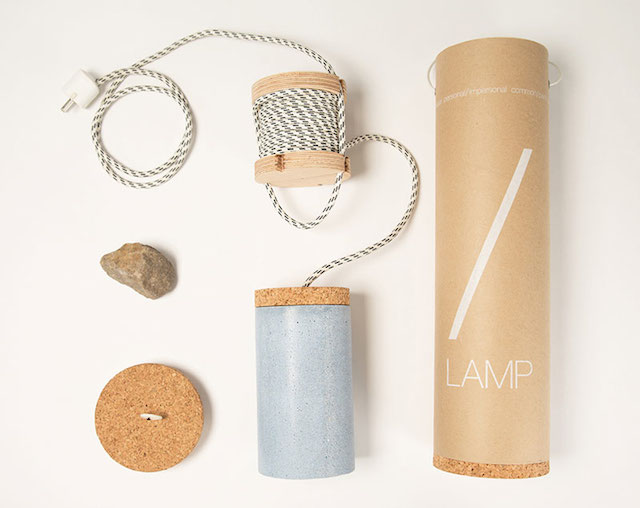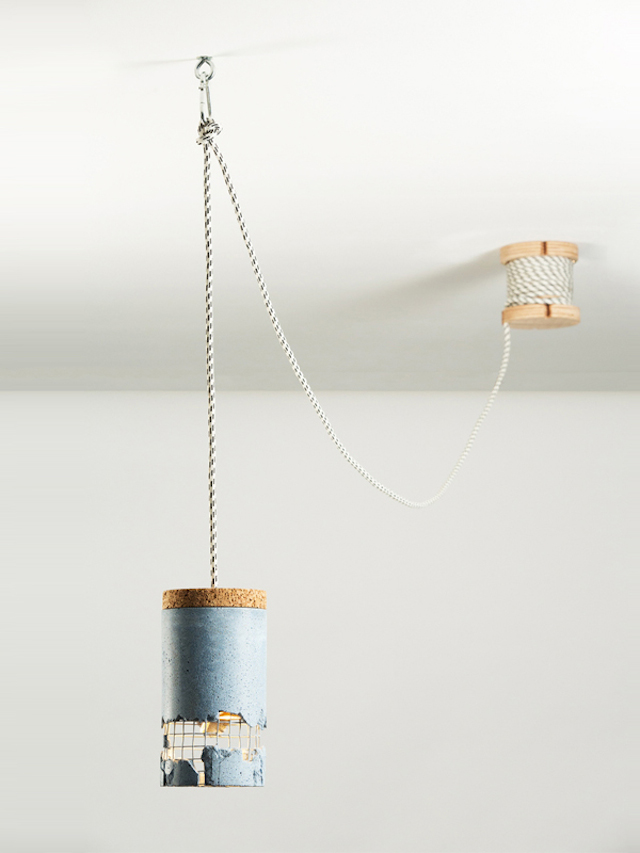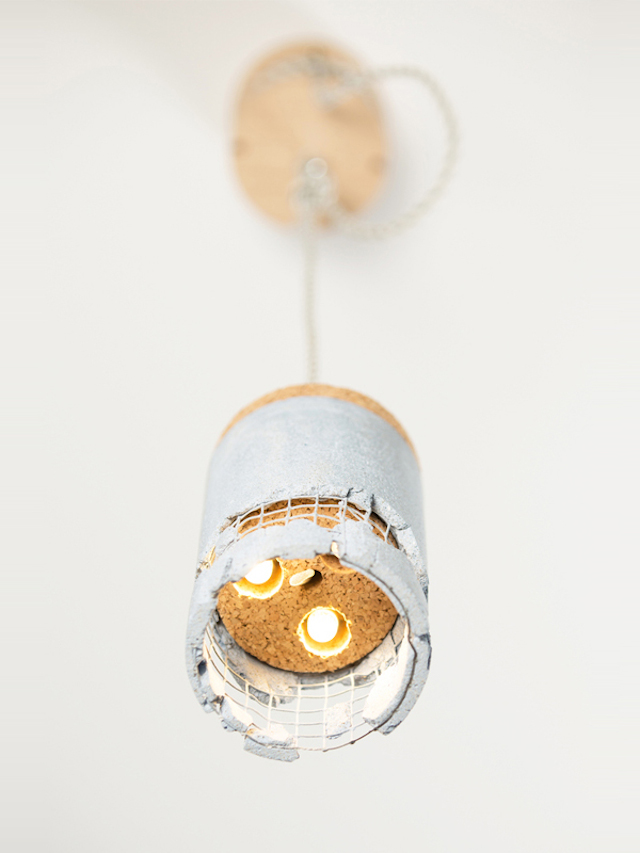 All images © Dragos Motica | Via: Designtaxi