Paper & Tea is for tea lovers what third wave cafes are for the coffee enthusiast. Its founder Jens De Gruyter is a true tea specialist and reveals all about the culture of tea when we visit him in his shop in Charlottenburg, Berlin.
His idea for P&T emerged from the concept of living and integrating with the 'communication, creativity and culture' that accompanies tea drinking. He'd also like to quell two particular myths that are associated with tea: that it is complicated, and that it's slow. In actual fact, at the connoisseur end of the market, tea is easier and quicker than coffee.
Following his successful shop on Bleibtreustrasse, to which tea enthusiasts from all over the world make pilgrimage, a new P&T will open in Berlin Mitte at the end of this year.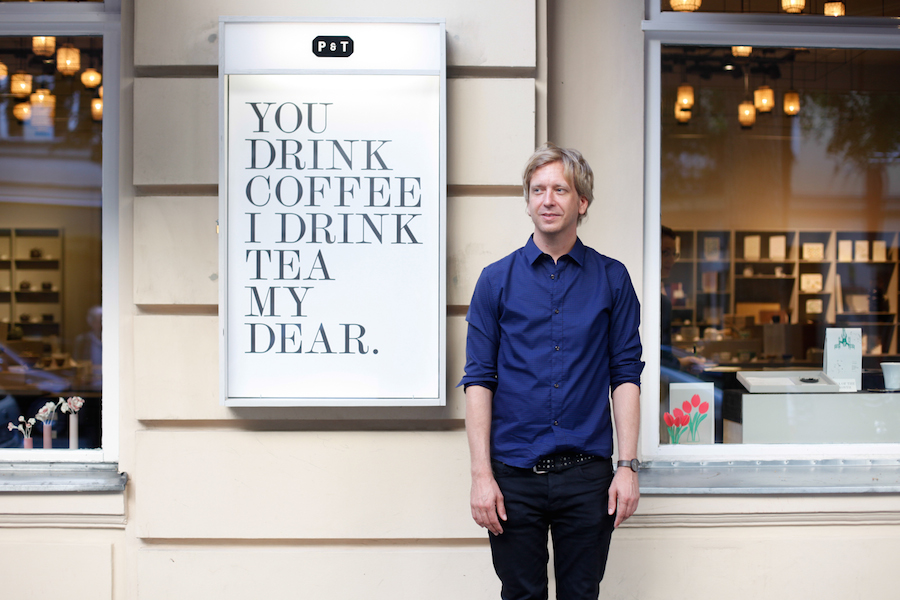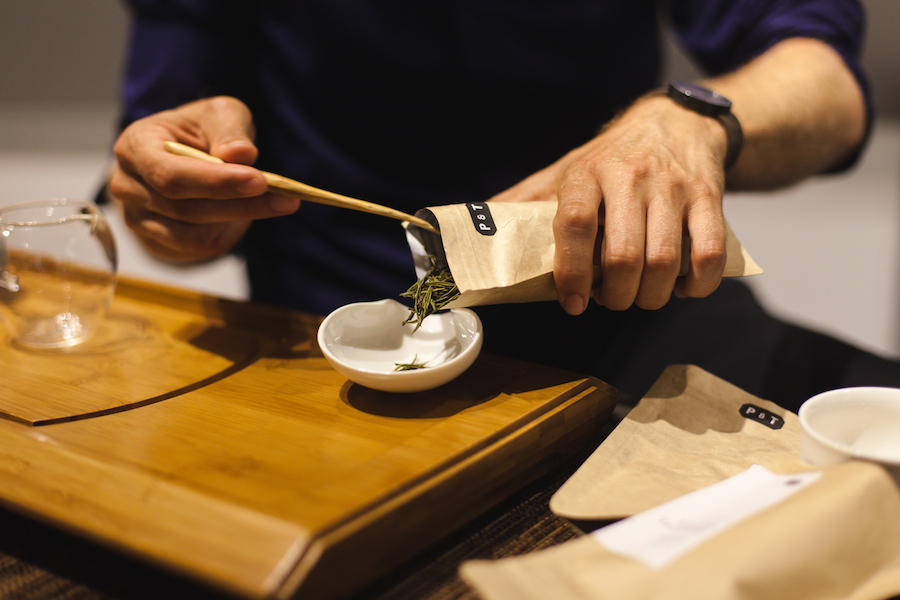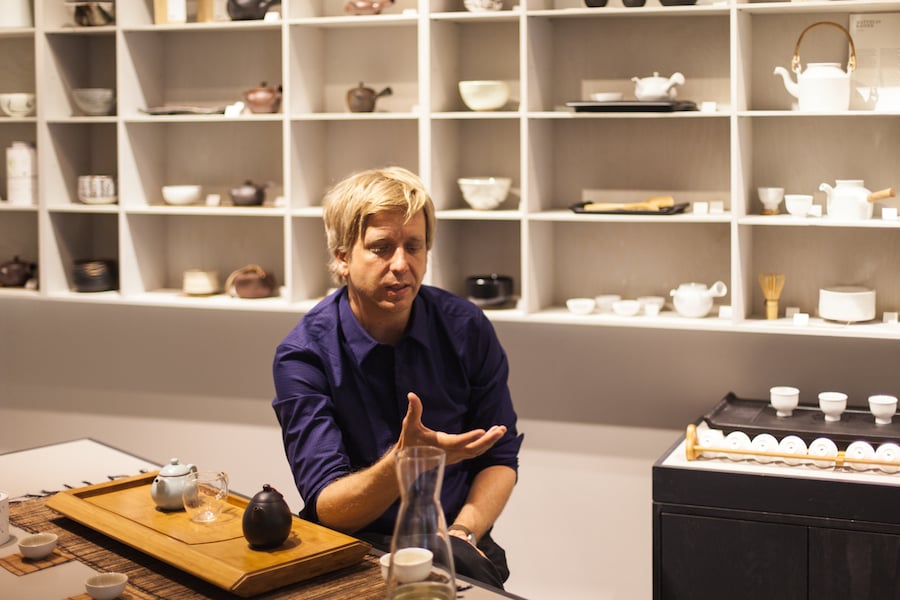 When and how did you developed your love for tea?
I was actually brought up with it. My uncle was a tea trader and when my family emigrated to Canada, he would always send me 'survival kits' containing tea. So my appreciation of tea could survive my moving abroad. Back then I never really drank coffee but I always introduced others to the pleasures of drinking tea. On my travels I discovered more teas and learned all about their traditions. I then quite naturally developed the urge to make a career out of my obsession.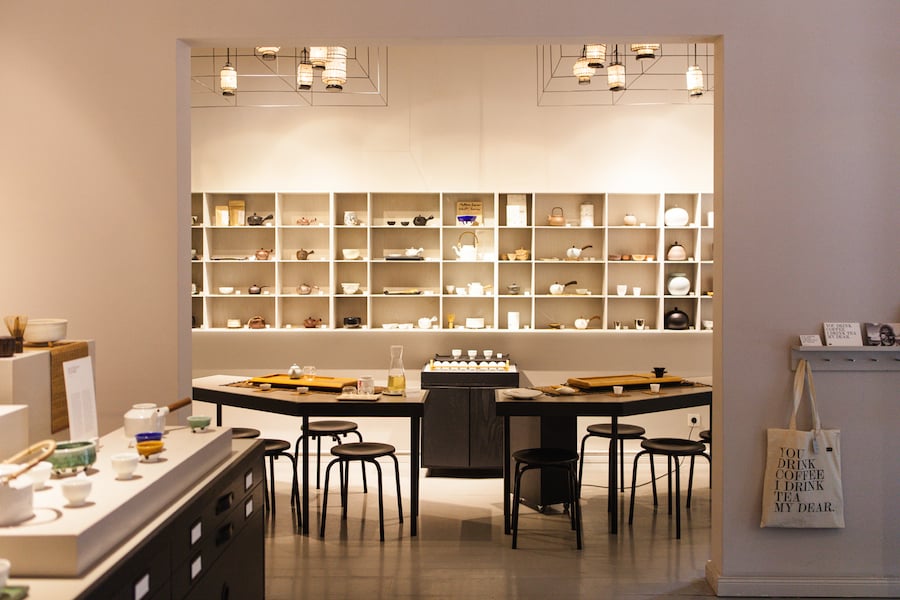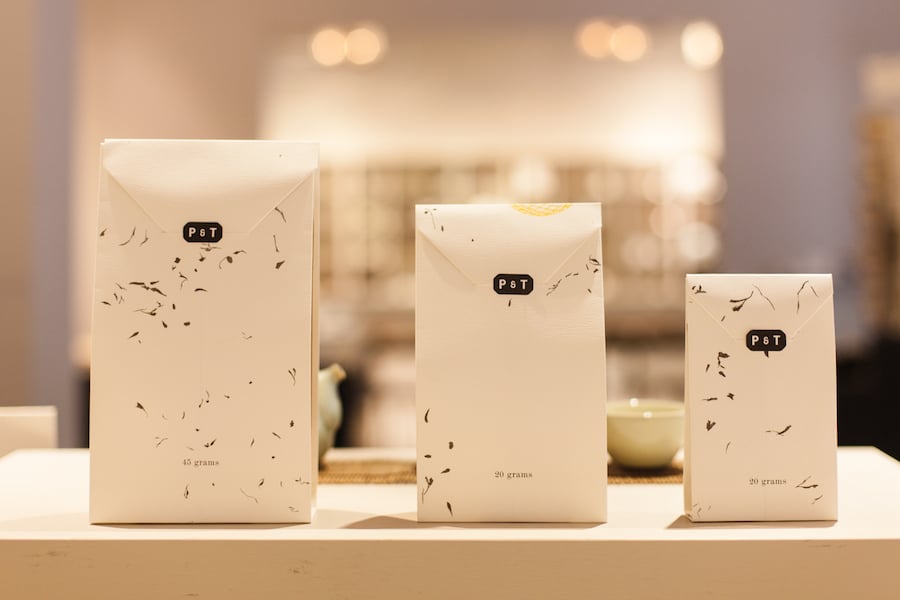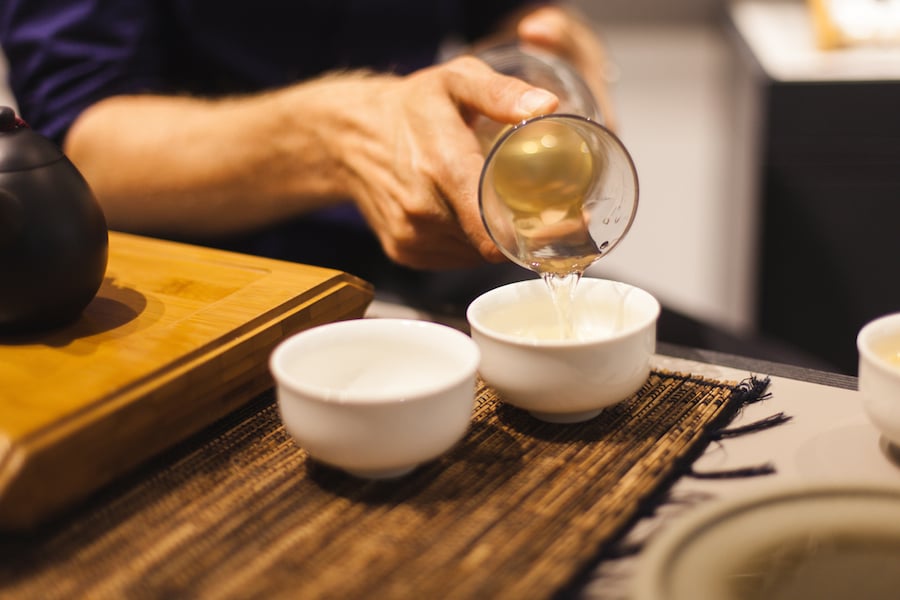 When and with what thoughts did you then open your own shop?
P&T was inchoate for three years. I travelled to the growers in China, Japan, Taiwan and South Korea in an attempt to experience how the industry functioned and how tea culture fitted in with the infrastructures and its consumption there. It was only at this point that it really struck me how many teas in fact exist. In China alone there are more tea varieties than wines in Europe. It became obvious to me that we should be showing tea drinking in a completely different light, and we created a unique concept for P&T.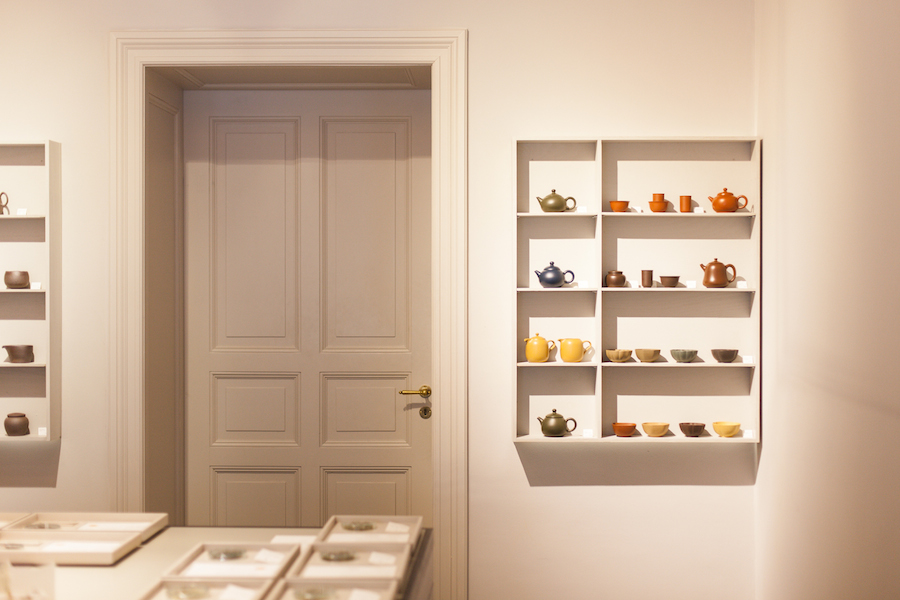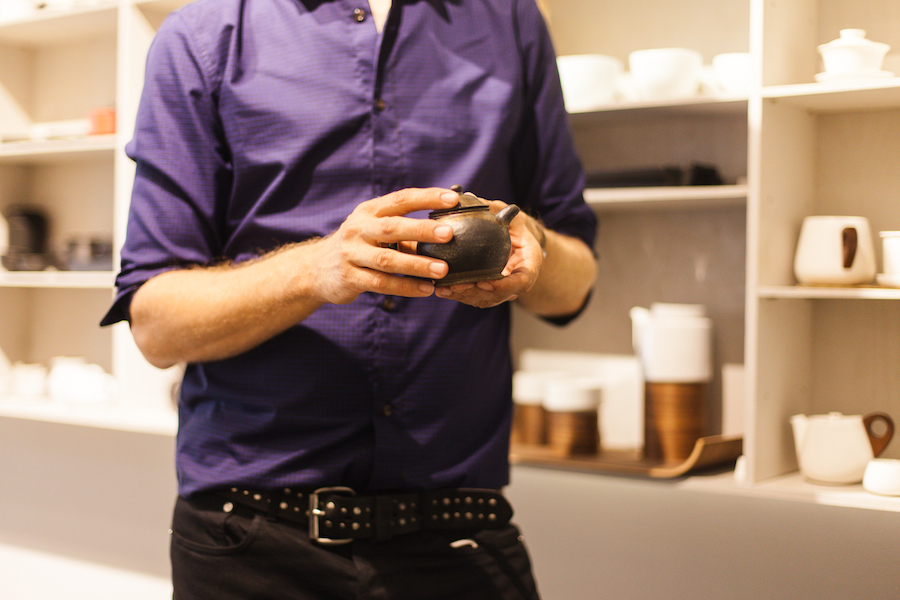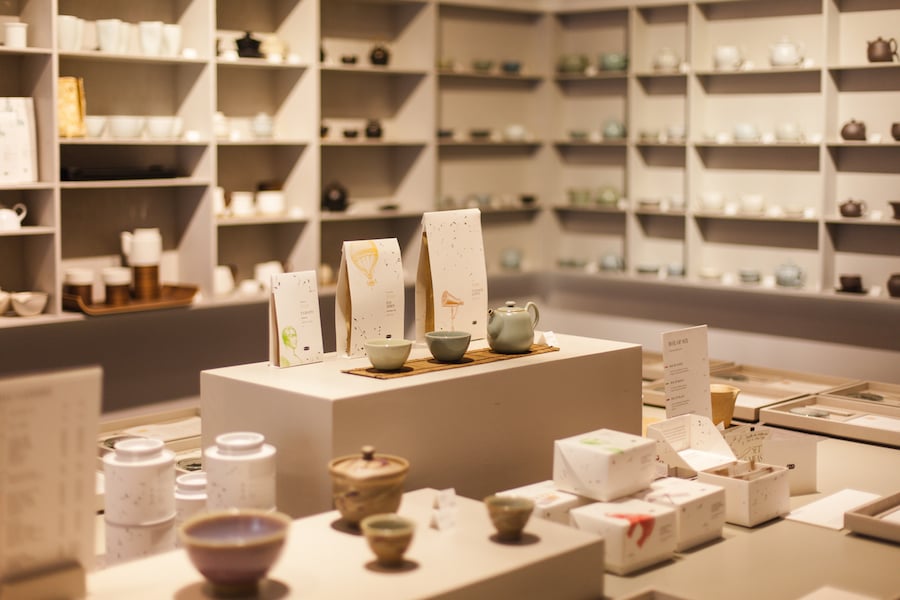 How does the concept differ from others?
In retrospect it was a completely intuitive response. The tea industry is still rooted in the nineteenth century when it was sold over the counter, just like in a pharmacy. So people would be dependent on the time and knowledge of the sellers. We wanted to break free from that at P&T. People come in and can use their time productively. It is a multisensory experience. The customer can see, smell and taste, and, at our testing stations, sample all our teas without paying or committing to anything.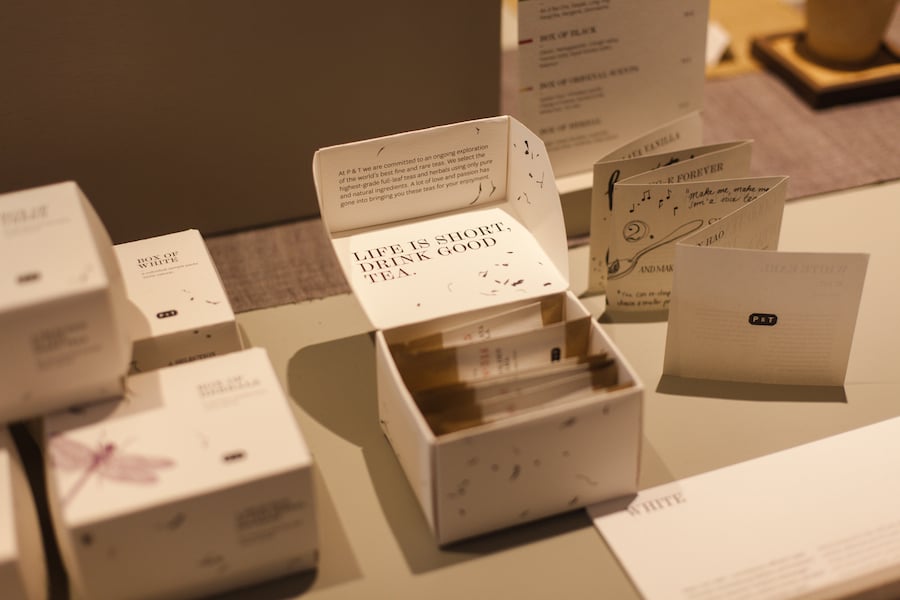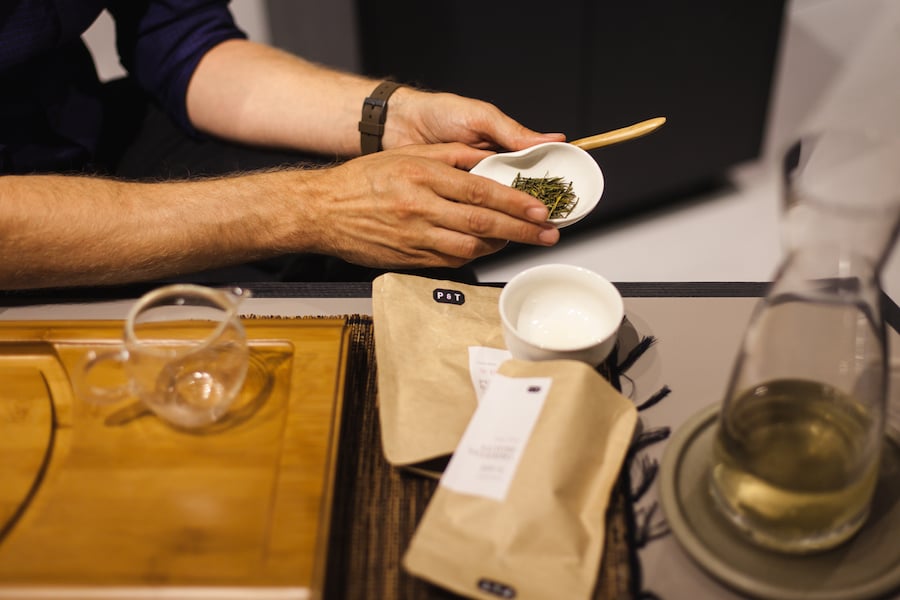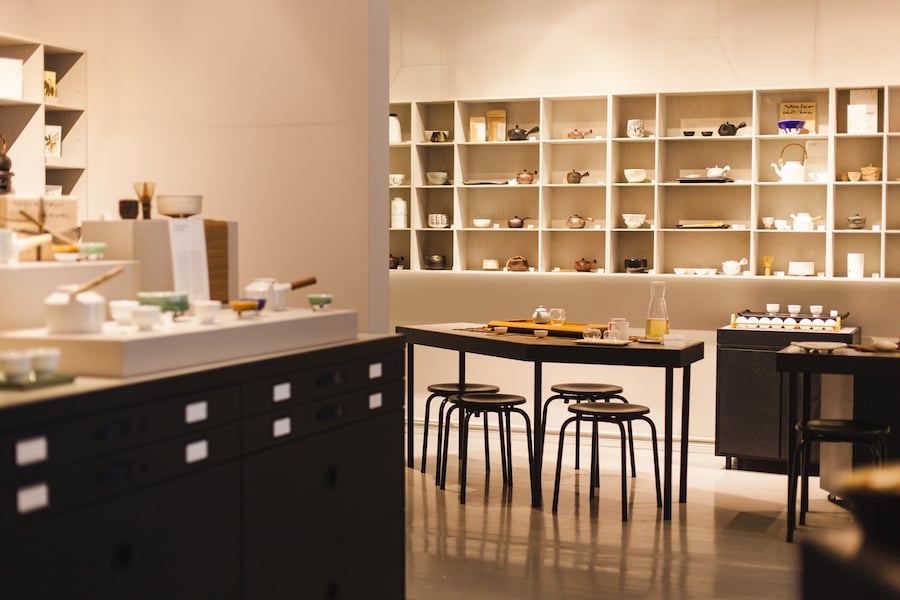 As a customer, how do you find the tea that suits you?
On arrival we briefly explain the system. The teas are sorted according to how oxidised they are, from white to yellow, green, Oolong, and black teas, and at the end, Pu-erh. From there the customer can muscle their way in and decide what suits them. For those who are still left scratching their heads, there is also the chance to pick their favorite aromas, whether it be floral, grassy or just powerful. The caffeine levels may also play a roll. On this point there is much misunderstanding, as many customers get tea and herbal tea confused. All authentic teas originate from the same plant, which can then be processed in different ways, in a similar vein to wine. We also sell a few carefully selected herbal teas, such as verbena and lavender.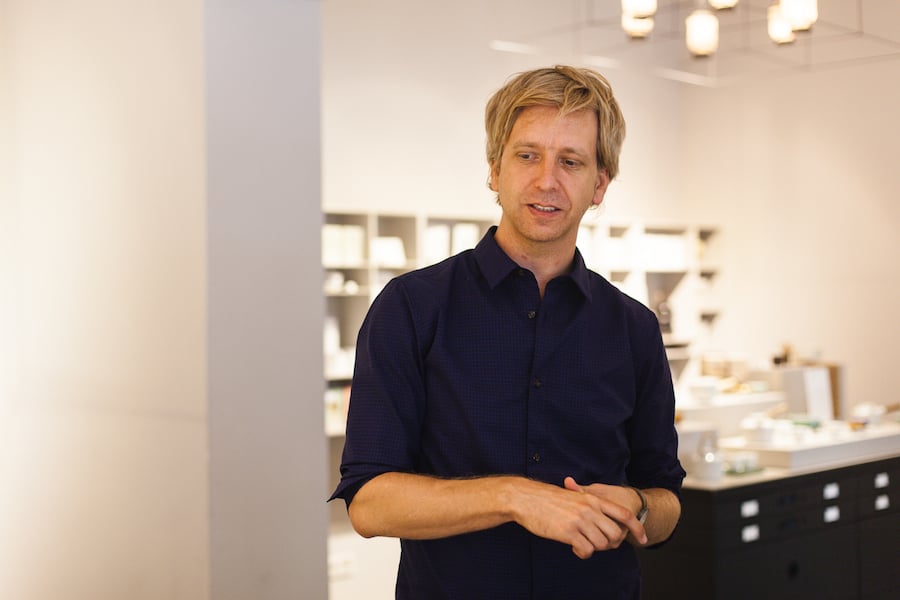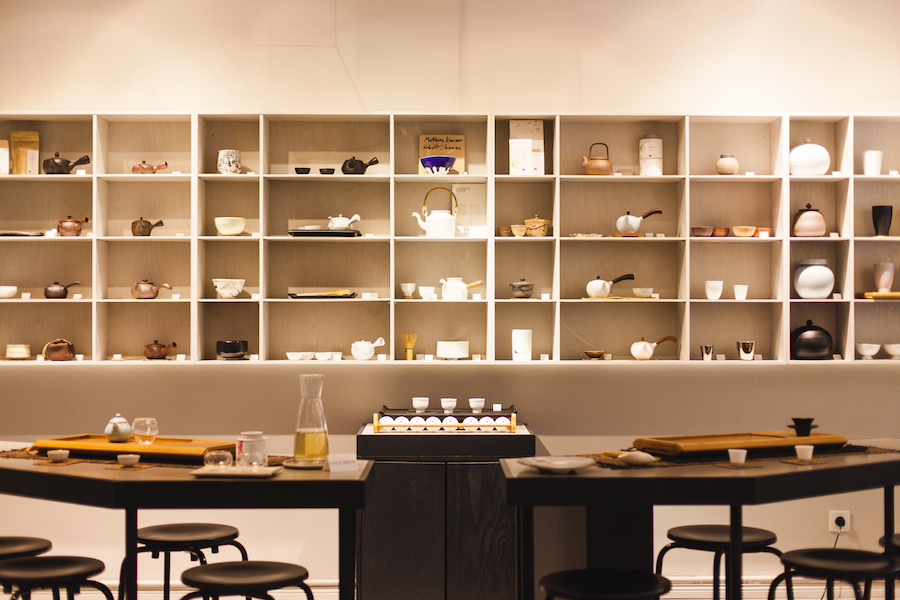 What is your favourite tea? Where can Berliners drink good tea?
I drink different teas at different points in the day and in different situations. In the morning I drink Japanese green teas, because they are grassy, strong and contain much vitamin C. It's almost like eating a meal.
Another great green tea is the An Ji Bai Cha, an early picking. It contains much L-Theanin. If I had to name one thing that separated tea from coffee it would definitely be L-Theanin. It travels directly through the blood-brain barrier and releases alpha waves there, which in turn releases dopamine. Therefore tea is both relaxing and invigorating. When combined with caffeine it becomes the perfect 'drug'.
Another tea I love to drink is the Pu Er Bai Ya, which has a very vegetal and resinous aroma. It contains a lot of caffeine, and I usually have a mug in the early afternoon when I have an energy low and I either need a boost or am about to go out against my better judgment. The Oriental Beauty is another favorite of mine, the only tea which starts to oxidise while still attached to the bush. Because of this it tastes very sweet. Supposedly the Queen named it, as it is her favorite tea.
In Berlin I drink tea at Mamecha on Mulackstrasse, a Japanese tea house which serves great tea. Regarding tea, there is still space for a a lote more to come in Berlin.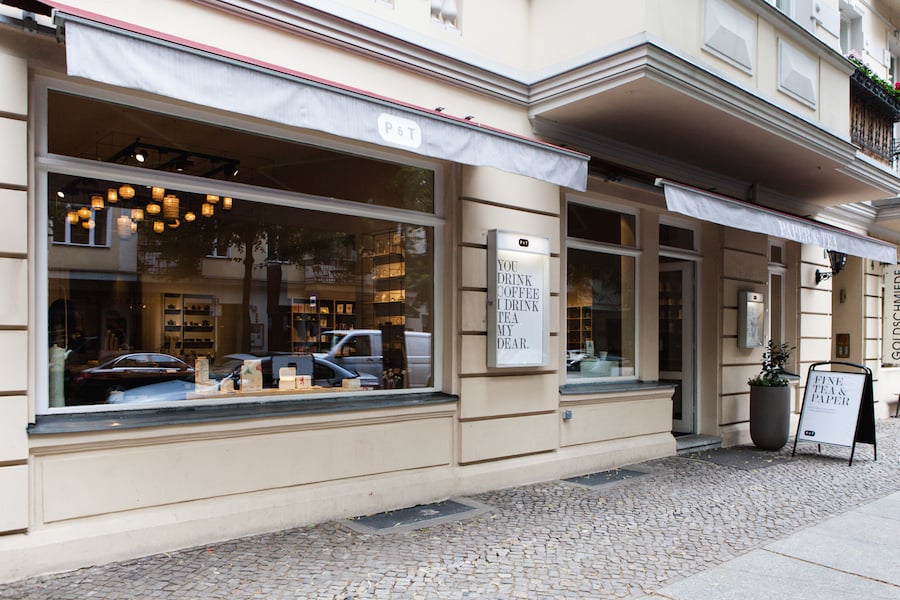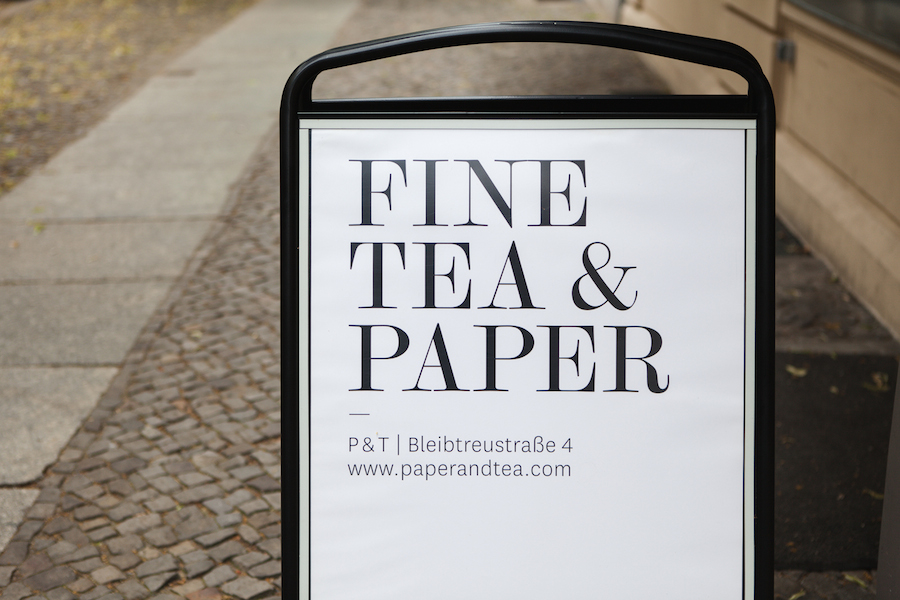 Paper & Tea
Bleibtreustraße 4 · 10623 Berlin
Monday – Saturday: 11 am – 8 pm
+49.30.9561.5468
[email protected]
Photography by Ana Santl , Interview & Text by Caroline Short , Translated by Jamie Craig