Casa Varatojo by Atelier Data
From far away 'Casa Varatojo' could easily be mistaken for an UFO. Named after the hill it sits atop, Casa Varatojo was designed by Lisbon-based architects Atelier Data. Carefully sculpted in line with its natural environment, the house's position on the hill rewards its occupants with unobstructed views over the town and the landscape beyond.
The central garden is embraced by the house's mass and descends to give way to an indoor, near-infinity swimming pool that visually connects the garden to the views beyond. The house has been shaped sloped from the master bedroom and mezzanine at its highest point, to the living room; and partly sinking the rest of the volume in the hill. One of the resulting unique spaces in the house is the living room, which feels endless due to its ascending ceiling and never-ending view.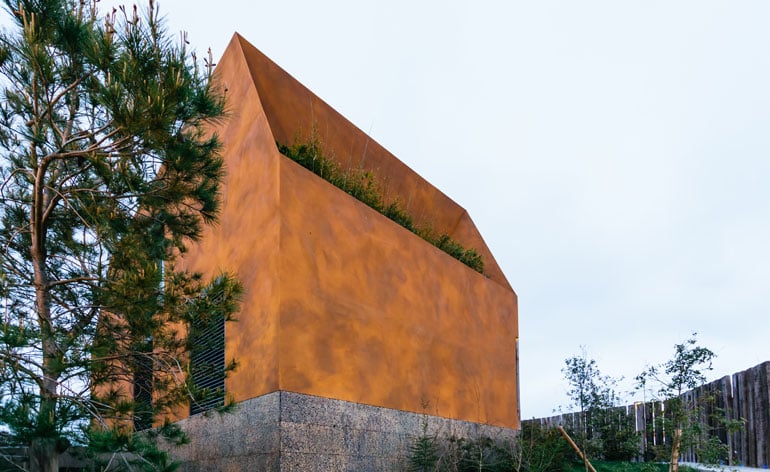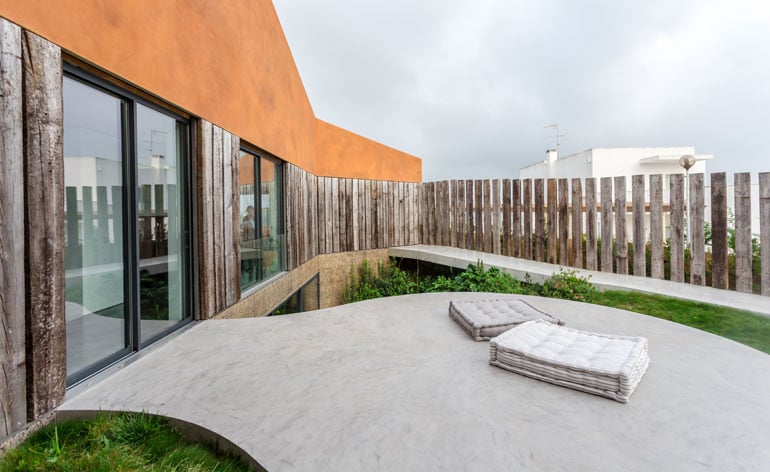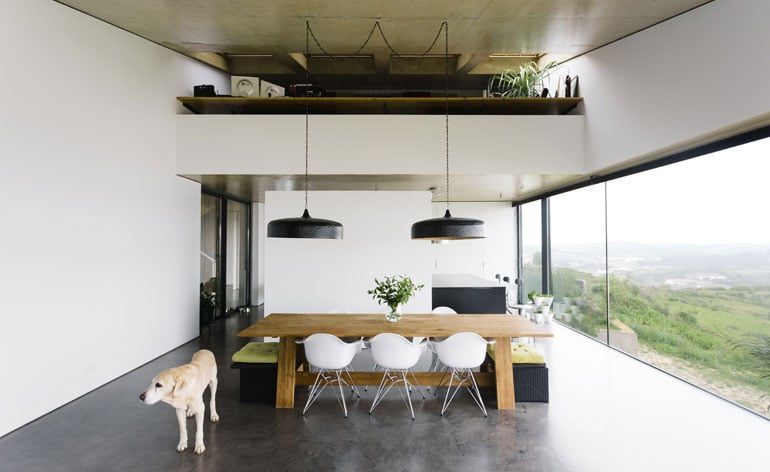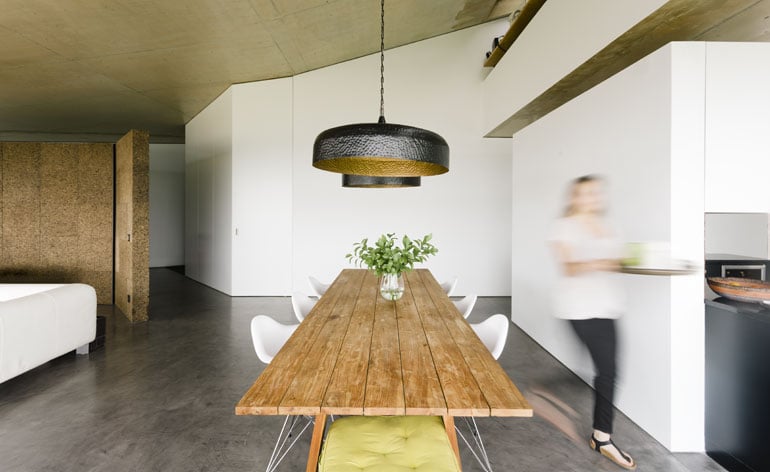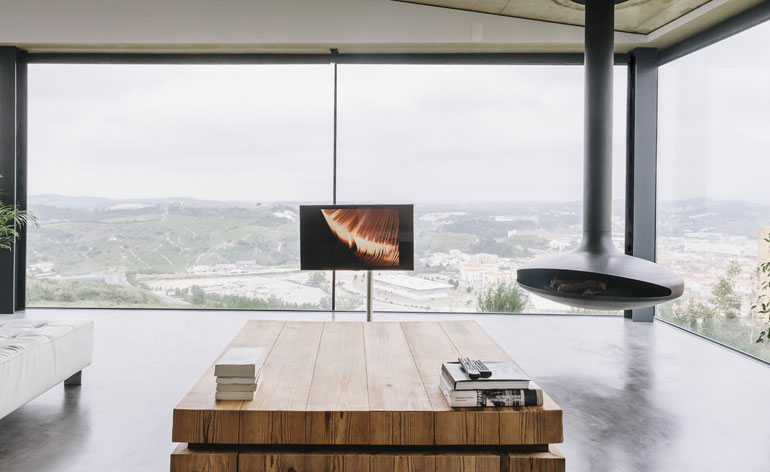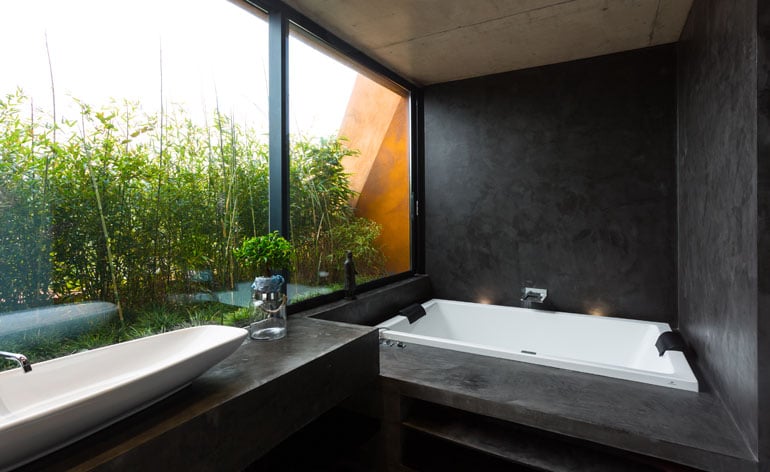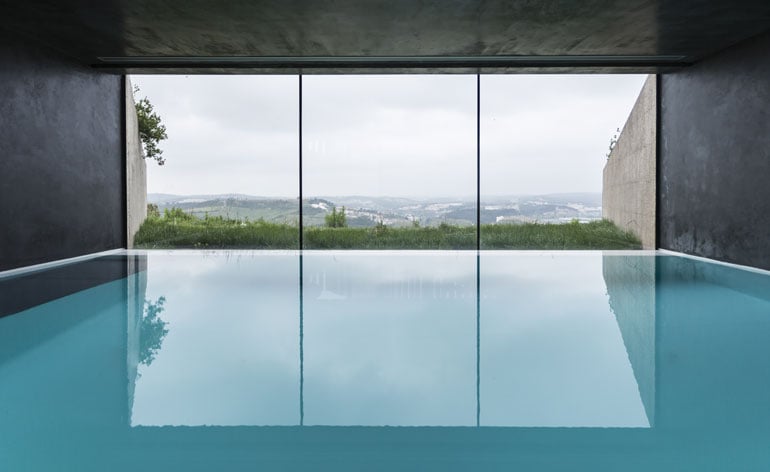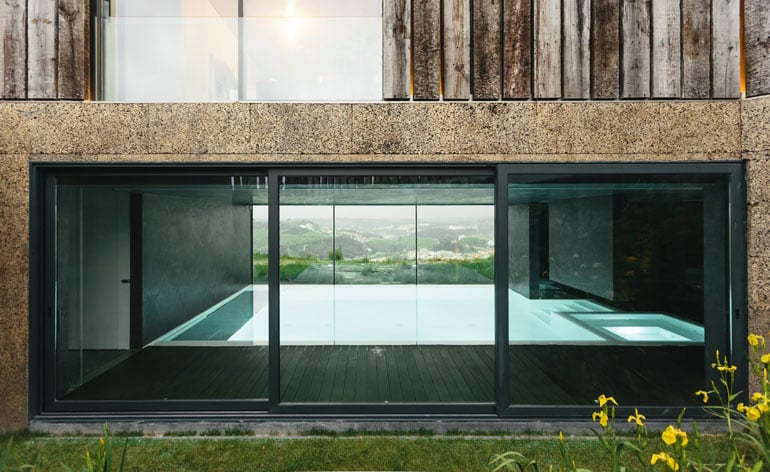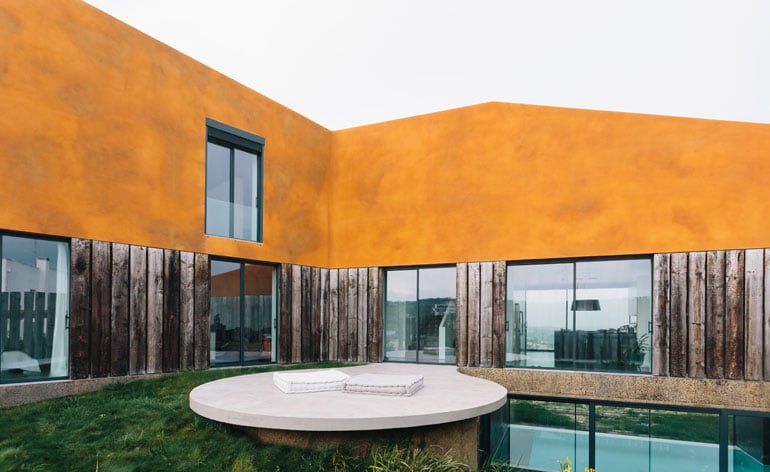 All images © Richard John Seymour | Via: Wallpaper