We visit product designer Joa Herrenknecht in her workspace in Berlin, Friedrichshain where she is located since 2012. She finished her studies of product design at Hochschule für Gestaltung in Karlsruhe in 2010 before she moved to New York – working as an assistant for Studio Dror in Manhattan. In 2011 she achieved a second degree as a graphic designer in Sydney, Australia.
It has always been her aim to open her own studio to be free to develop her own ideas. As Joa tell us, during the first eight months she was sitting at her desk working all alone in her space where she had enough time to figure out what she wanted and how she imagined her professional future. Although it was daring to start her own business, her success proofed her right and looking at her portfolio we definitely expect more exciting projects to come.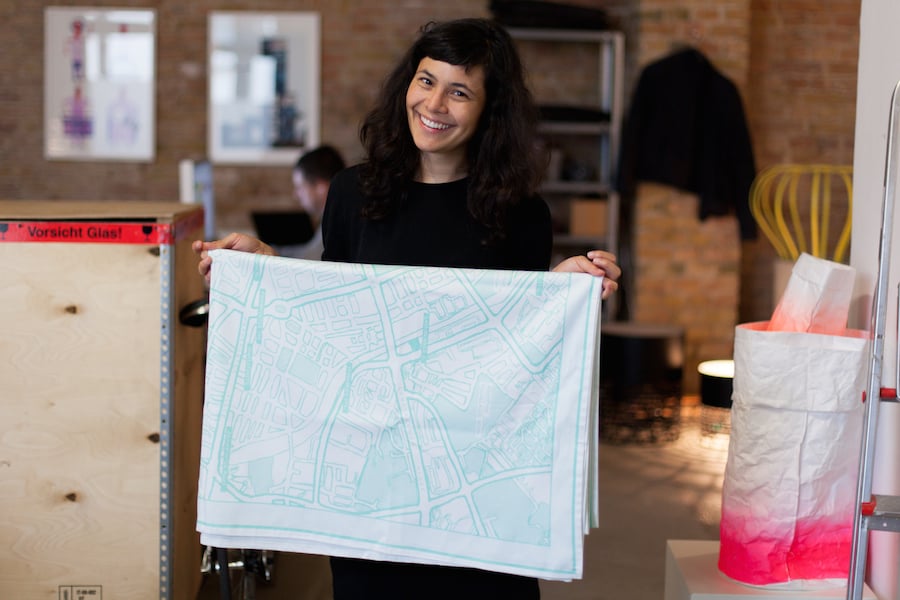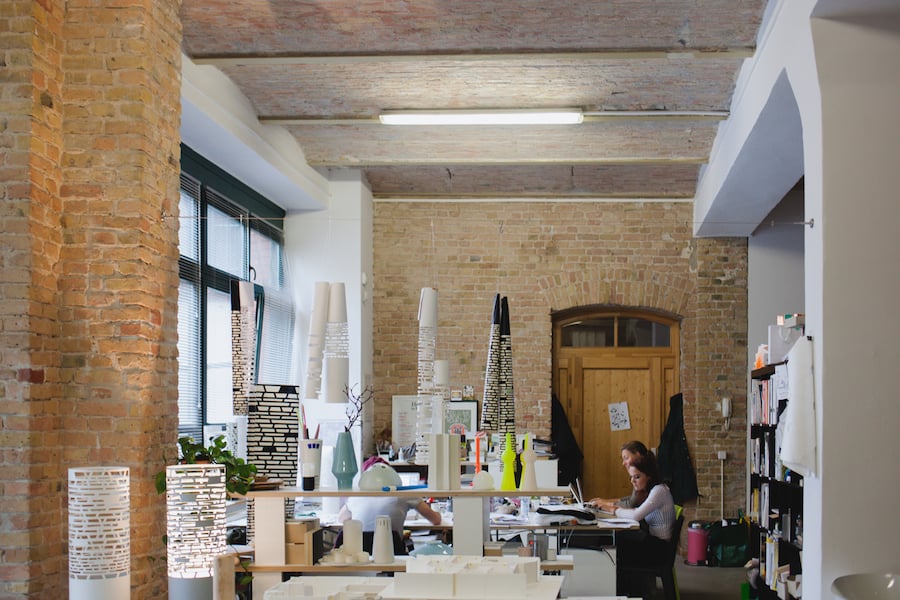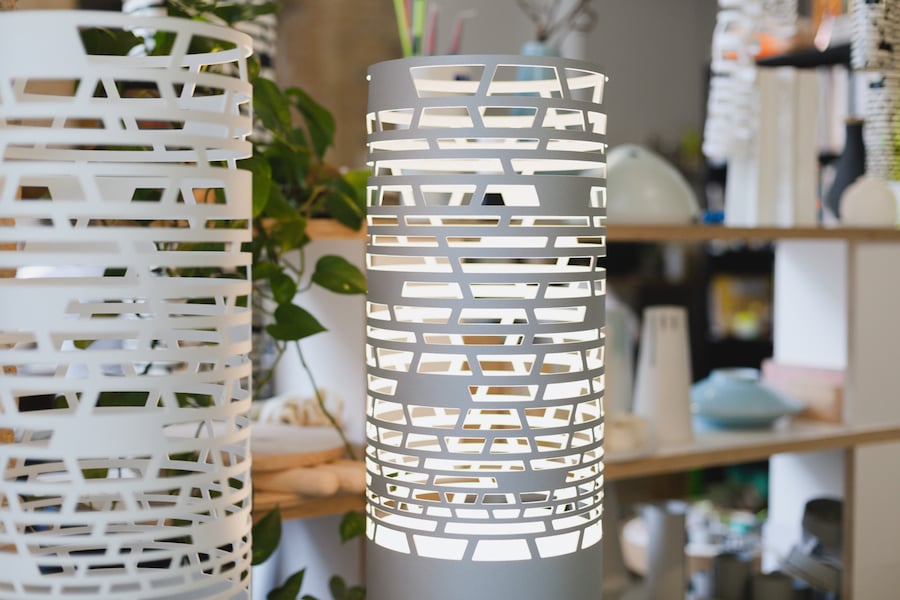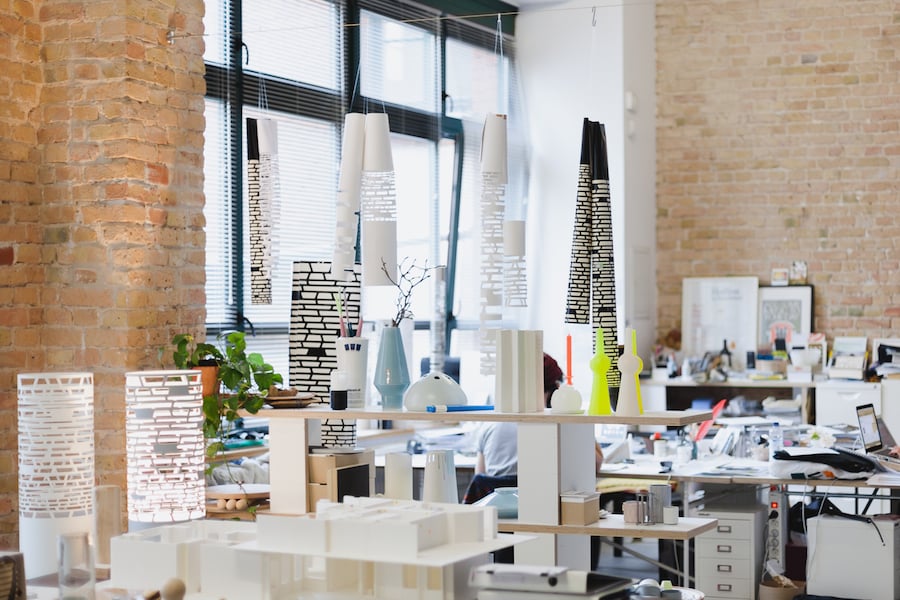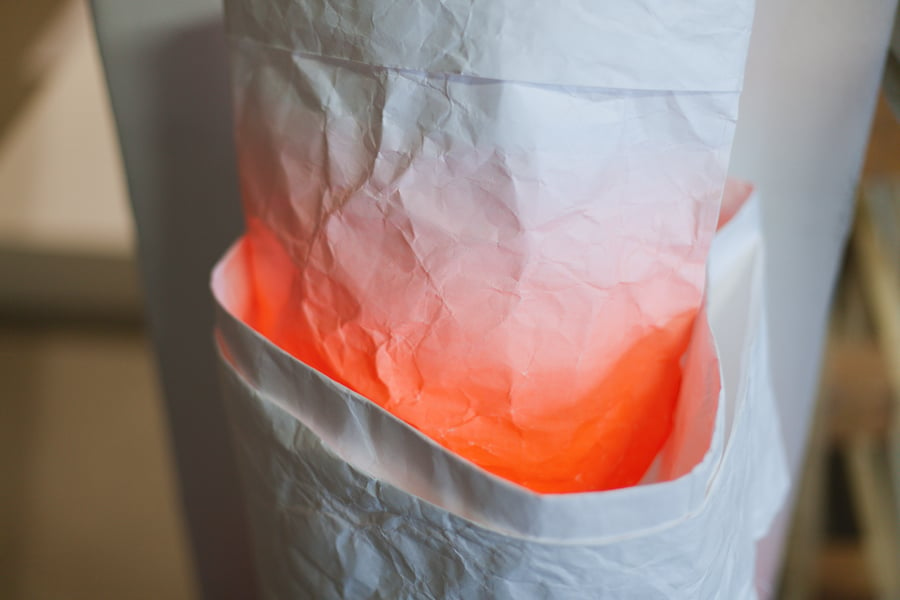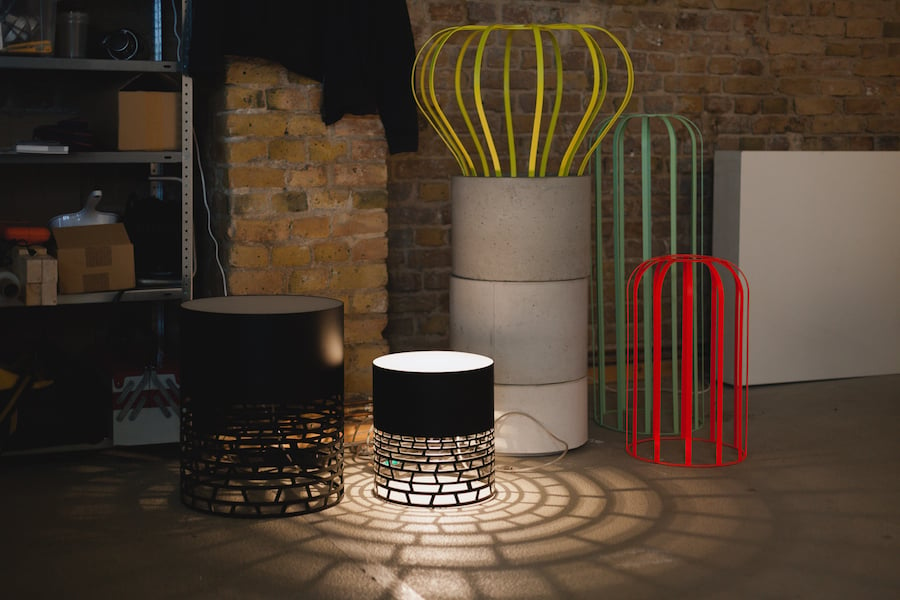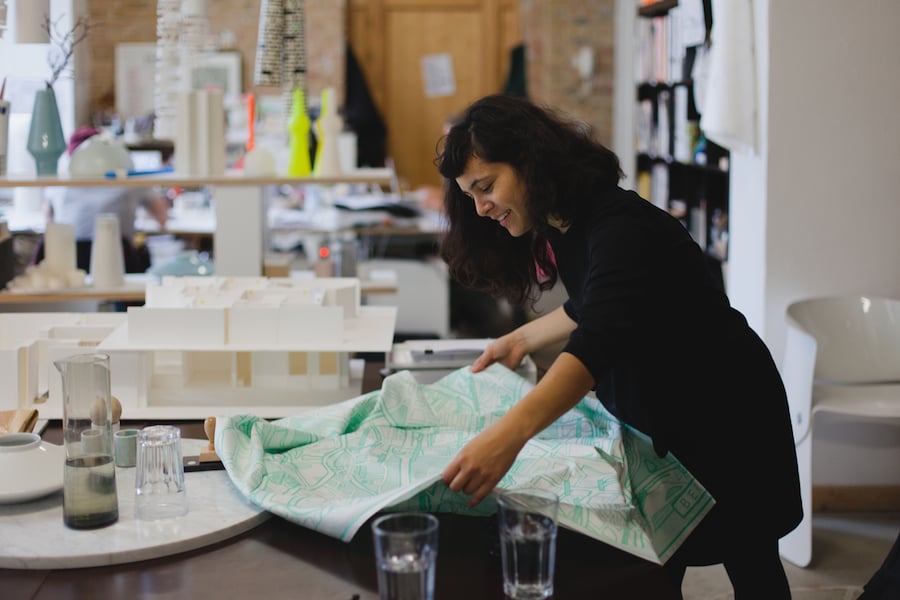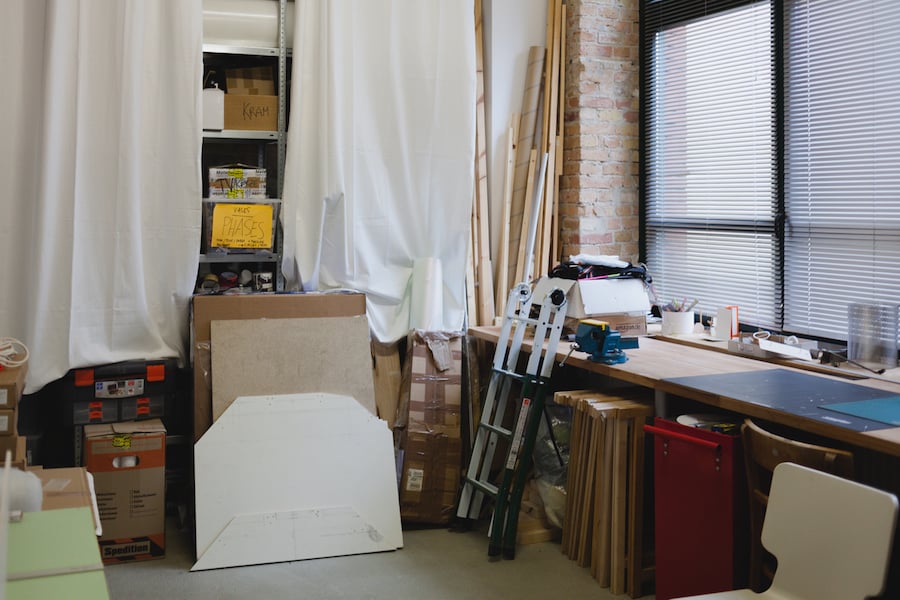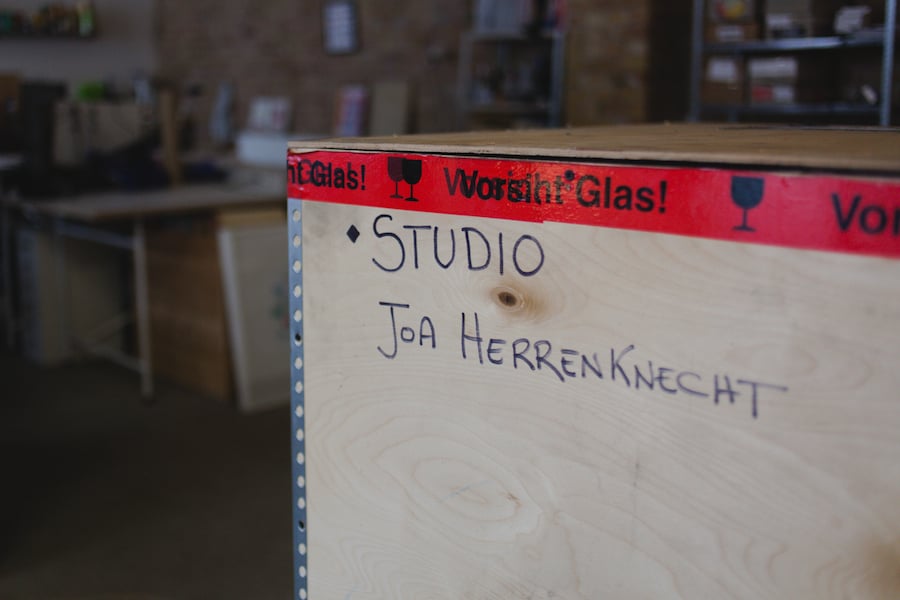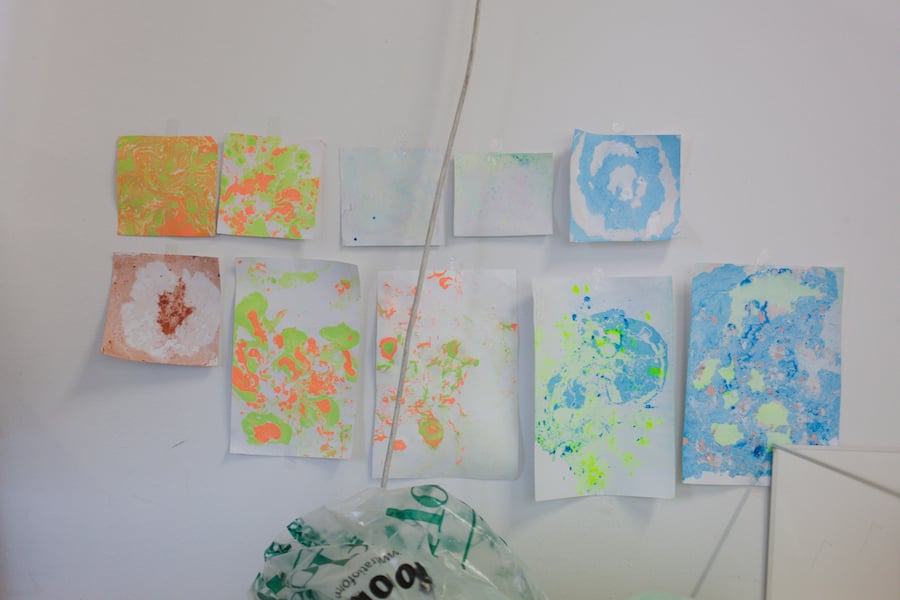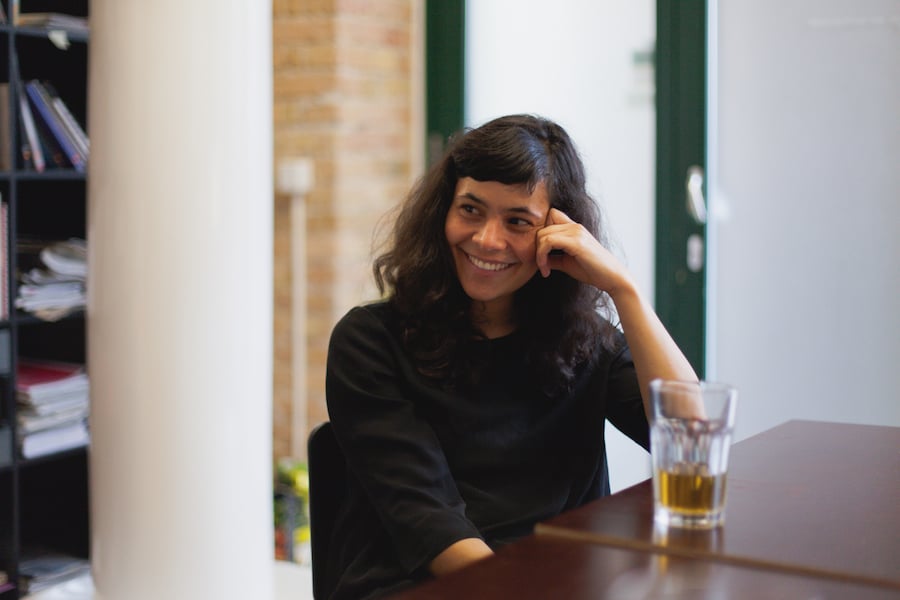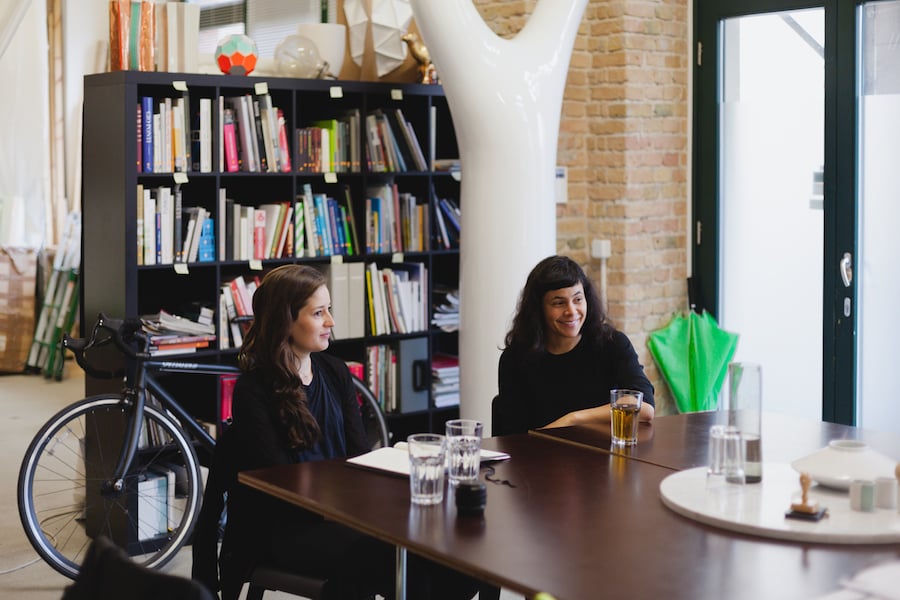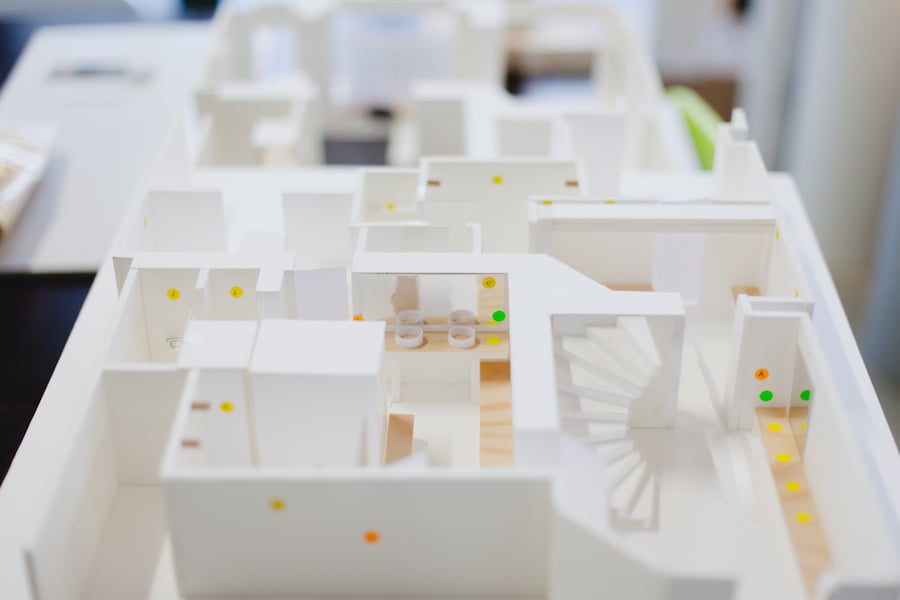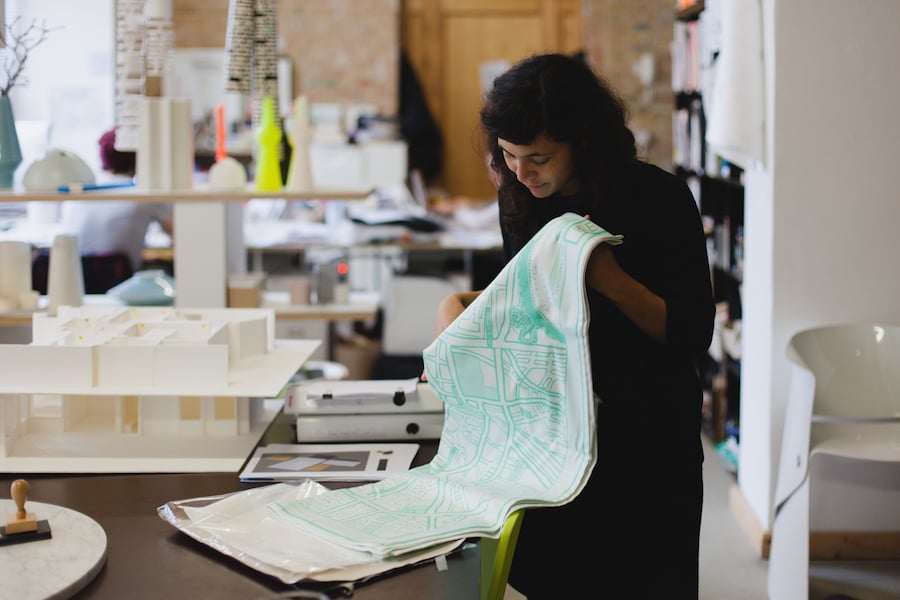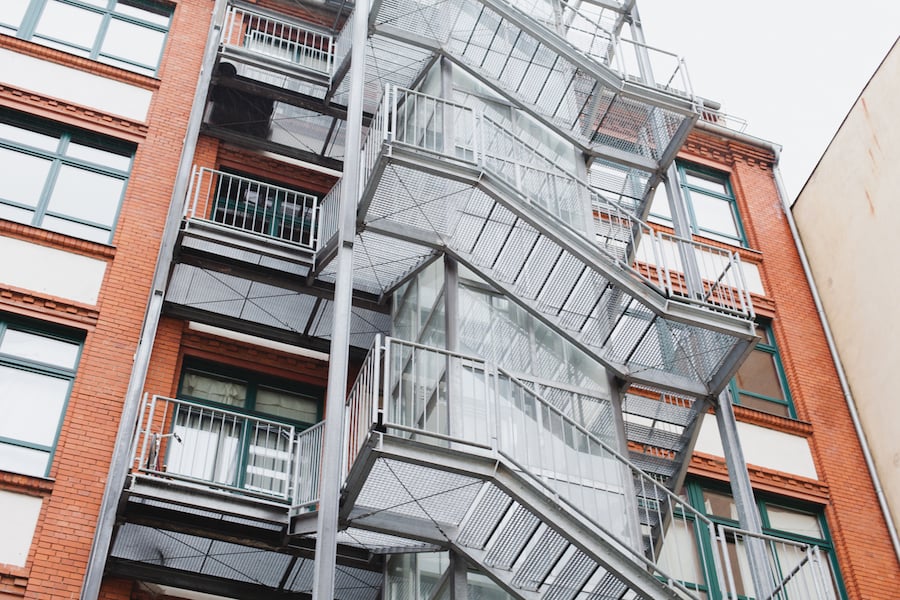 Although Joa just started her own business a few years ago, she has already been involved in quite many projects, currently working on designing the interior for a Berlin-based personal fitness studio. As we talk to her, we get the impression that Joa is what you could call a workaholic. She is constantly busy, thinking of how to bring some of her many ideas into being and as a product may take up to a year until it can go into production, she is always working of various projects simultaneously.
Joa has always been interested in creating and for her, design is much like being a sculptor who also takes function and matter into consideration. Many of her works are inspired by geometric shapes while she enjoys to mix in bright colors to give her works an unexpected twist, like with her Flowerpots Toro.
One of her first projects called Nest, a filigree and clear lamp that lets the light glow through its pattern structure won the reddot design award in 2012.
She also shows us her submission for the Berlin souvenir competition where she created an alternative souvenir for tourists in the form of a tablecloth that is at the same time a map of Berlin.
In the future she'd like to gather a small design team for her studio to realize some bigger projects such as designing a hotel/hostel or a spa. As she tells us, she's also interested in all kinds of packaging and as they're currently quite boring -at least in Germany – she'd enjoy to give them a smart makeover.
Photography by Ana Santl | Words by Caroline Kurze