Abraham Poincheval is living inside a bear
Some art appears quite bizzare, such as the artist vomiting paint, Abraham Poincheval could also be put in this category. He decided to live inside a bear carcass for thirteen days and thirteen nights. He has already spent ten days in the bear that is positioned in the center salon at the musée de la chasse et de la nature in Paris and has three more to go.
Just like the animal itself stays with very little enclosure during the cold months, Abraham Poincheval has all he needs to survive throughout the weeks spent inside; food, water, activities and even a place to relieve himself are all contained inside the makeshift unit. Visitors are encouraged to interact with the encased artist, if you're not around, you can watch him via live stream.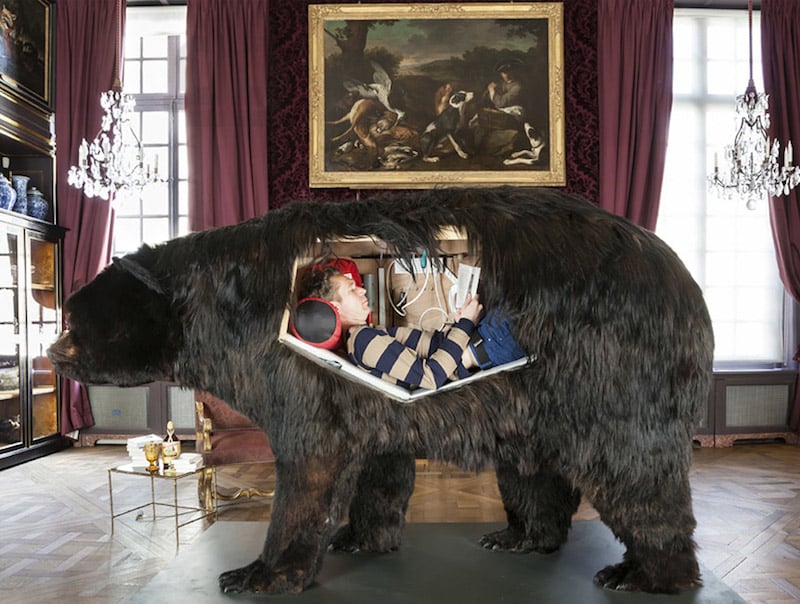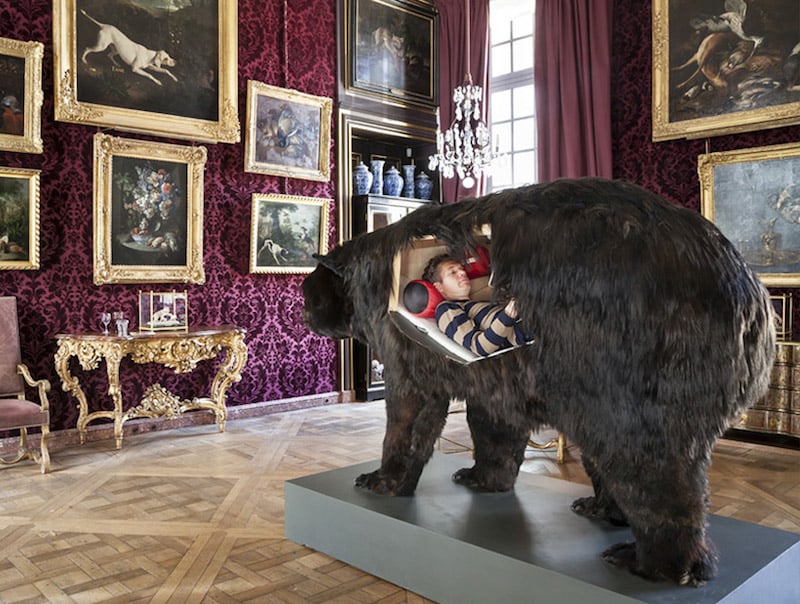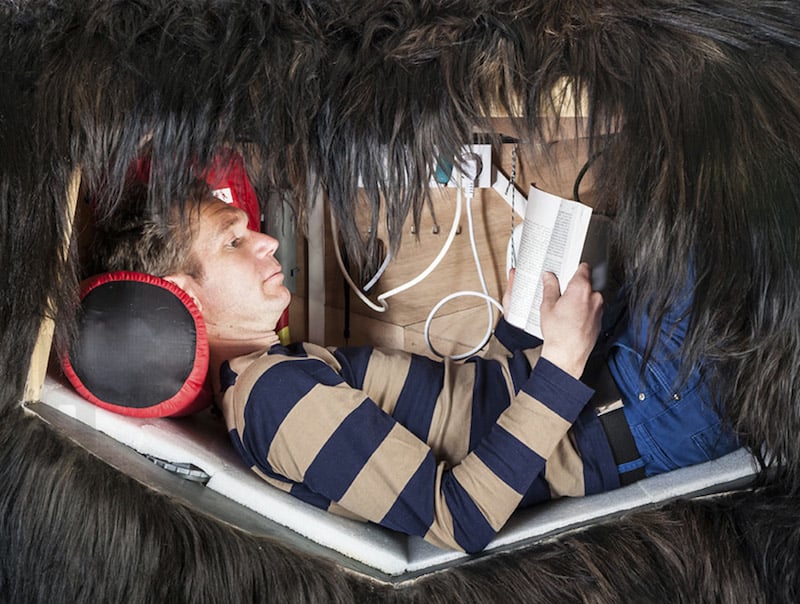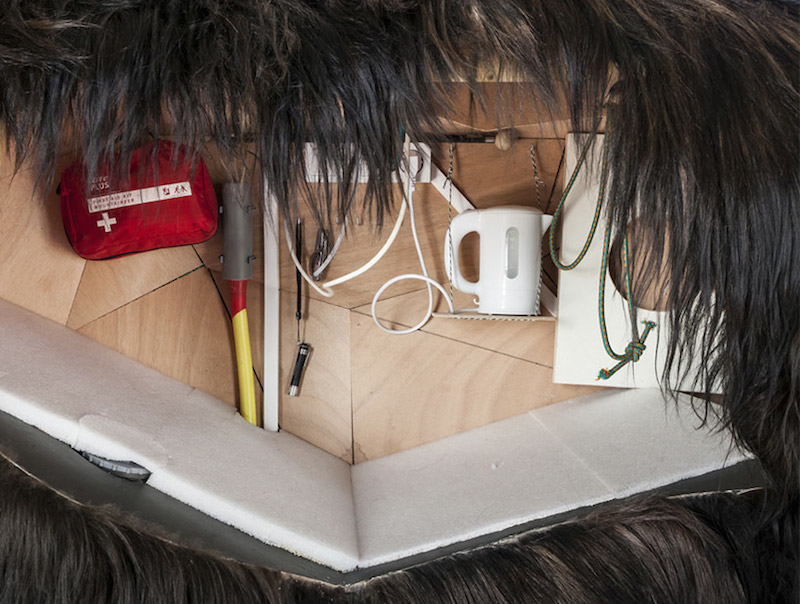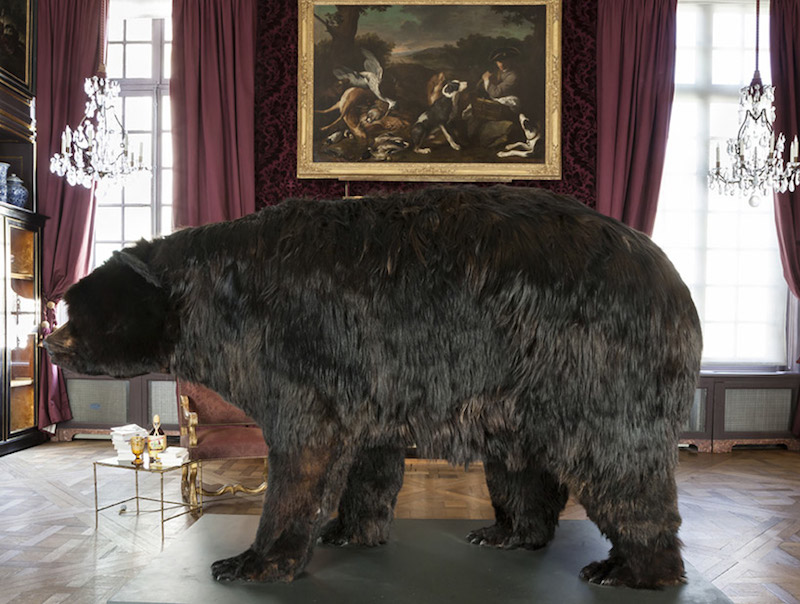 All images © Sophie Lloyd