To spatial designer and creative director Vanessa Heepen, design is inherently discursive. It is a tool for fostering dialogue between disciplines, geographies, materials, eras, and ideas. Acting on the instinct that it was time to dial up the conversation in Berlin's design scene, in early summer 2023 Heepen launched the first edition of FORMA, a nomadic gallery presenting an eclectic assemblage of contemporary art and design objects alongside select 20th-century pieces. To bridge the gap as the city eagerly awaits the gallery's 2024 edition, Ignant Founder and photographer Clemens Poloczek invited her to co-curate an exclusive editorial, catalyzing new chemistry between unexpectedly complementary works.
When multidisciplinary designer Vanessa Heepen moved to Berlin from Stuttgart in 2019 to establish her practice, her natural alignment of creative direction and spatial design quickly saw her realize intimate dinner settings, installations, and retail floors for the likes of KaDeWe, Style Not Com, and MCM. As she built her portfolio while immersing herself in the city's contemporary design scene, Heepen began to question the relative dearth of contemporary design-dedicated spaces and events. The lack was especially magnified in contrast to the city's thriving arts scene, which tends to frame itself off from other creative disciplines such as industrial design and craft.
"In spatial design and my curatorial work, I'm very involved with art, design, objects, and how objects give a room an atmosphere and an identity. I asked myself, why isn't this being explored more in Berlin? This is such a creative city—there are so many things going on in both art and design," Heepen says. In response, an idea began to form around establishing the kind of curatorial space for objects between both disciplines that she couldn't find. While gently testing out the idea over a couple of years, established gallerists whose guidance she enlisted questioned the concept's commercial viability, triggering hesitation as to whether there might be enough local demand.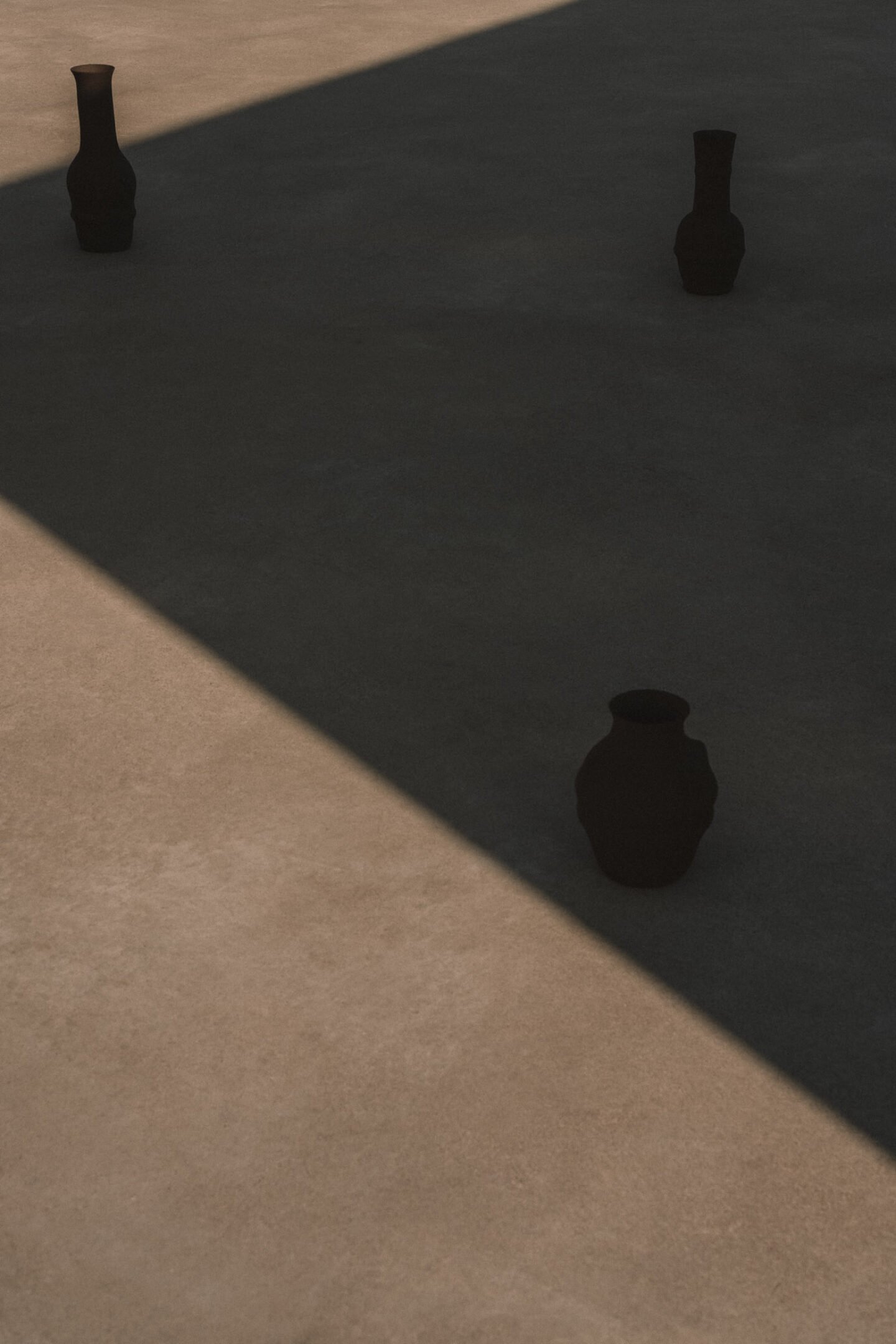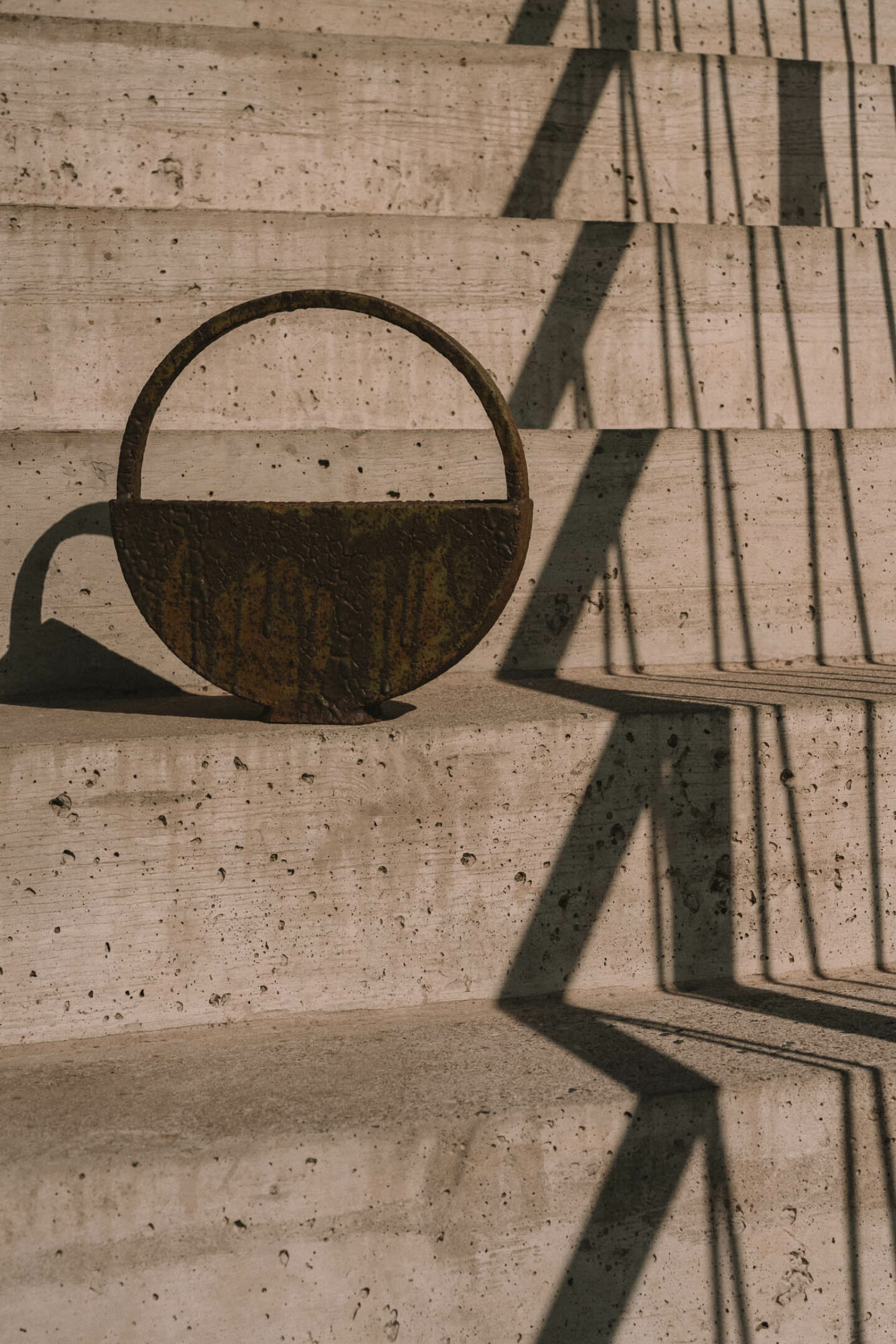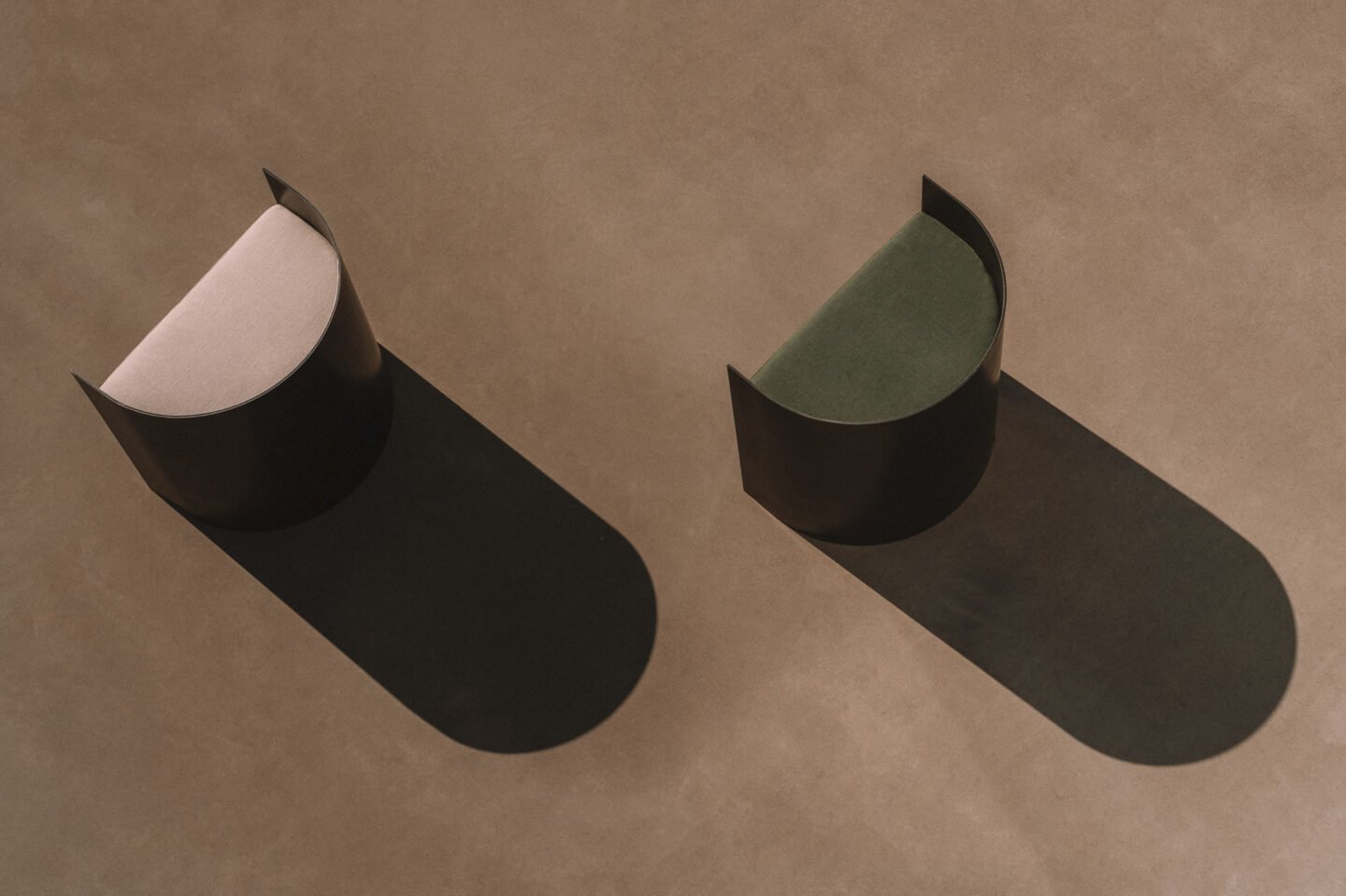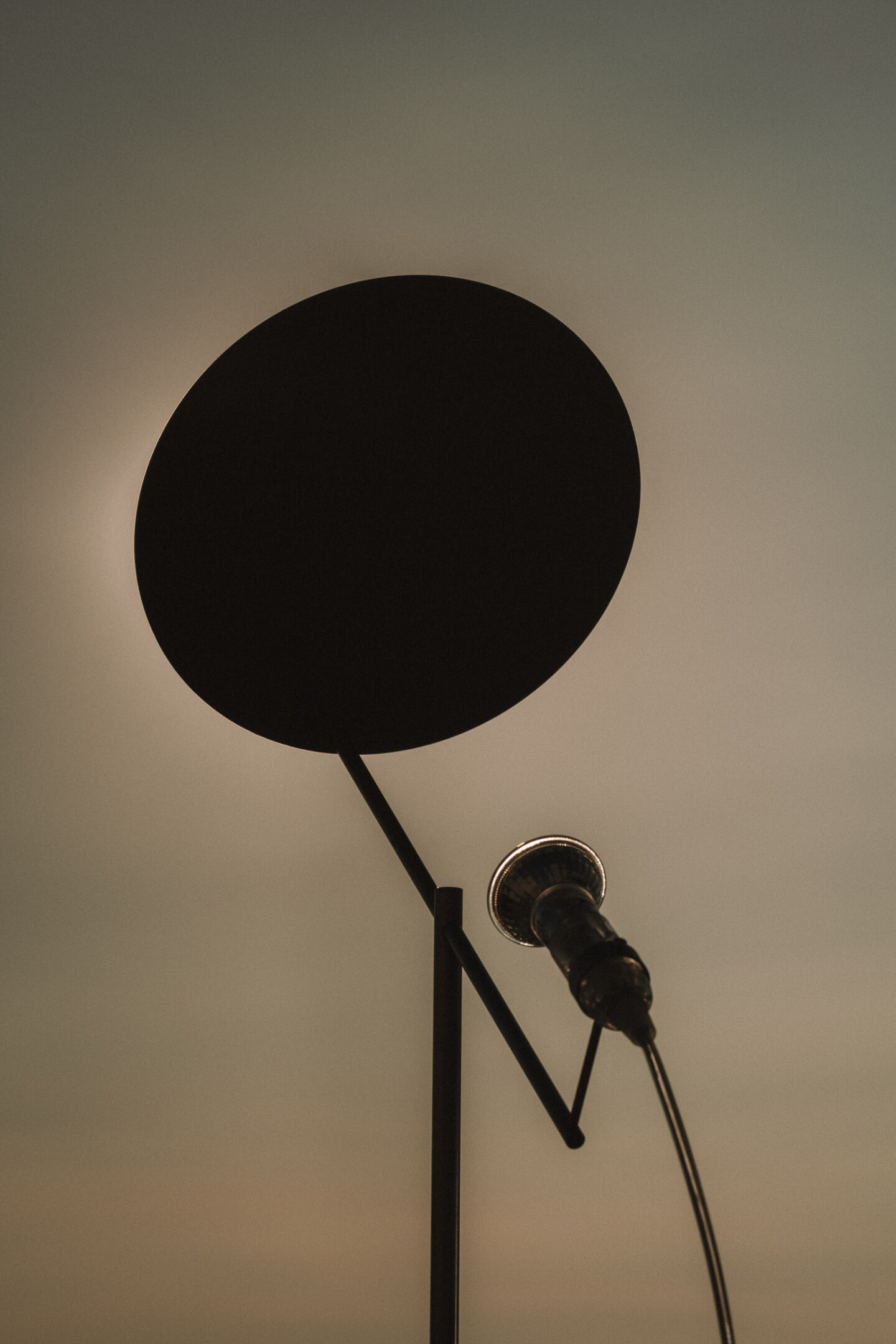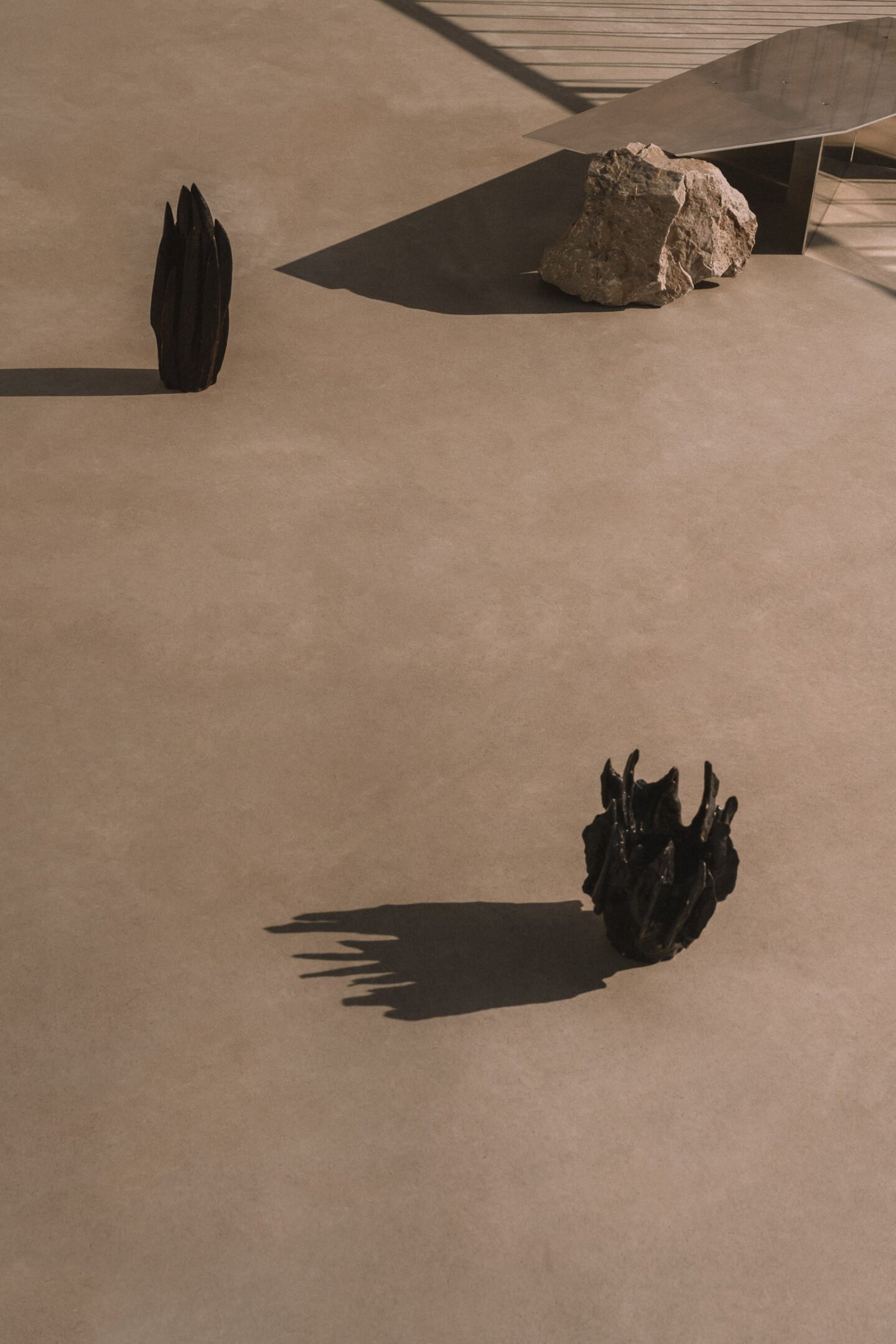 In the early summer of 2023, any lingering doubts were emphatically dispelled upon the opening of "The Room I Walk the Line," the first manifestation of FORMA. Heepen's nomadic gallery is dedicated to blurring the line between art and design with an eclectic scenography of contemporary collectible design alongside 20th-century pieces sourced in collaboration with "Moho," a vintage furniture showroom that recently relocated from Prenzlauer Berg to Cape Town.
Against a backdrop of raw concrete walls, exposed ceiling pipes, and a cream-colored latex curtain by soft architecture studio Cure.tain, 35 sculptural objects by 22 local and international artists dispel the divide between disciplines in a pleasing interplay of materiality. The solidity of a rich mahogany-tinted concrete chair by Carsten in der Elst counterbalanced the levity of a crystalline console by Cainelliklaska and Mark Bohle on which a pair of chrome vessels by Pinasaan were perched, while the wiggly lines of a vintage coat rack echoed the soft curves of a cabinet and a mirror, each sourced by 'Moho.
A compelling scenography was essential to setting the scene for their interplay. "Everyone has a different perspective on objects, so I wanted to depart from the classic white cube with works presented on plinths with short texts next to them on the wall," Heepen notes. The soft-brutalist atmosphere that framed Forma's debut presentation of works came courtesy of a ground-floor space in the mixed-used building Pier 61|64 on the banks of the Spree near Friedrichshain's East Side Gallery that was only just in the process of opening during the exhibition. The location wasn't initially on Heepen's radar when she envisaged FORMA's first manifestation. Yet its proximity to the water's edge, expansive windows, and organic patina instantly charmed her.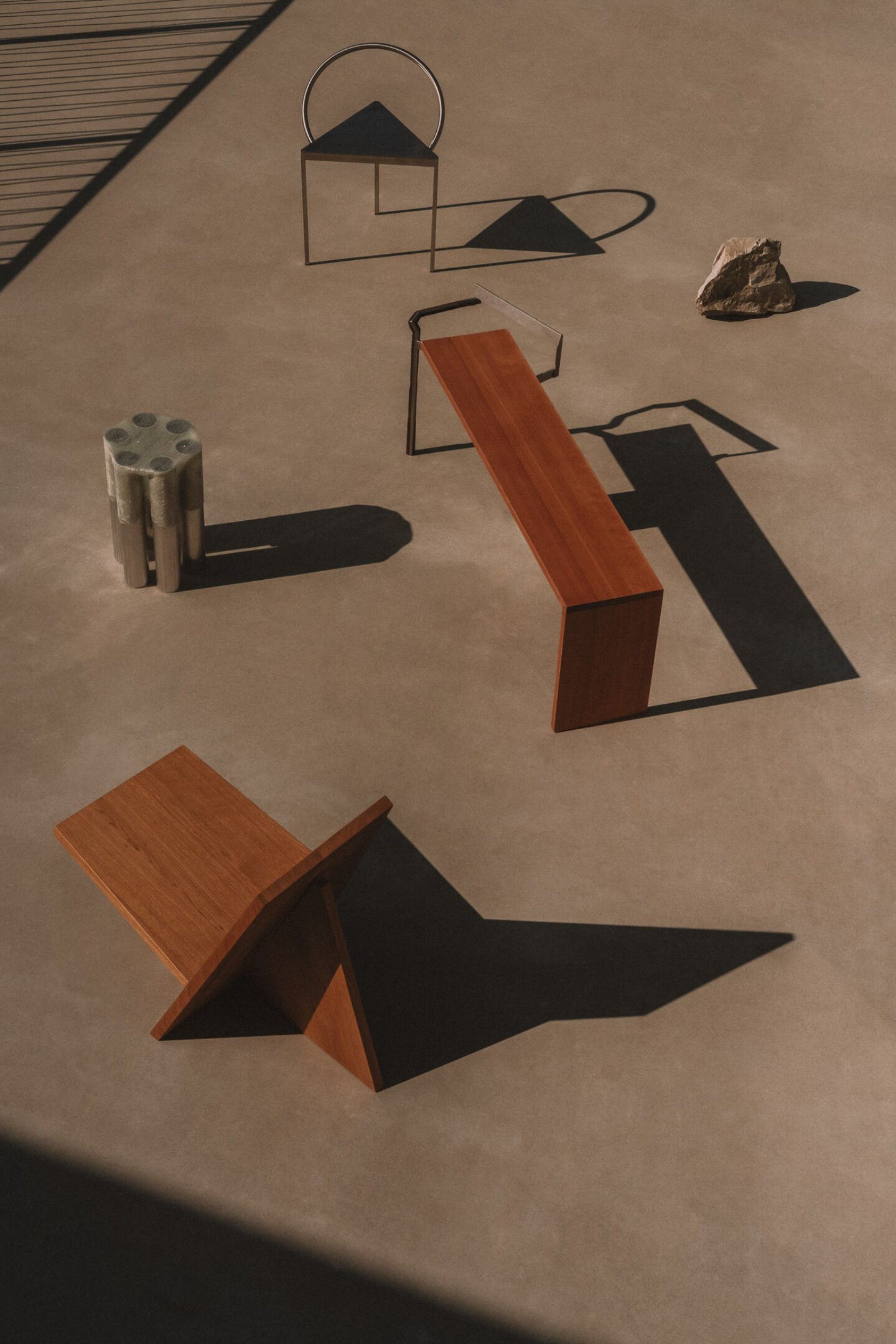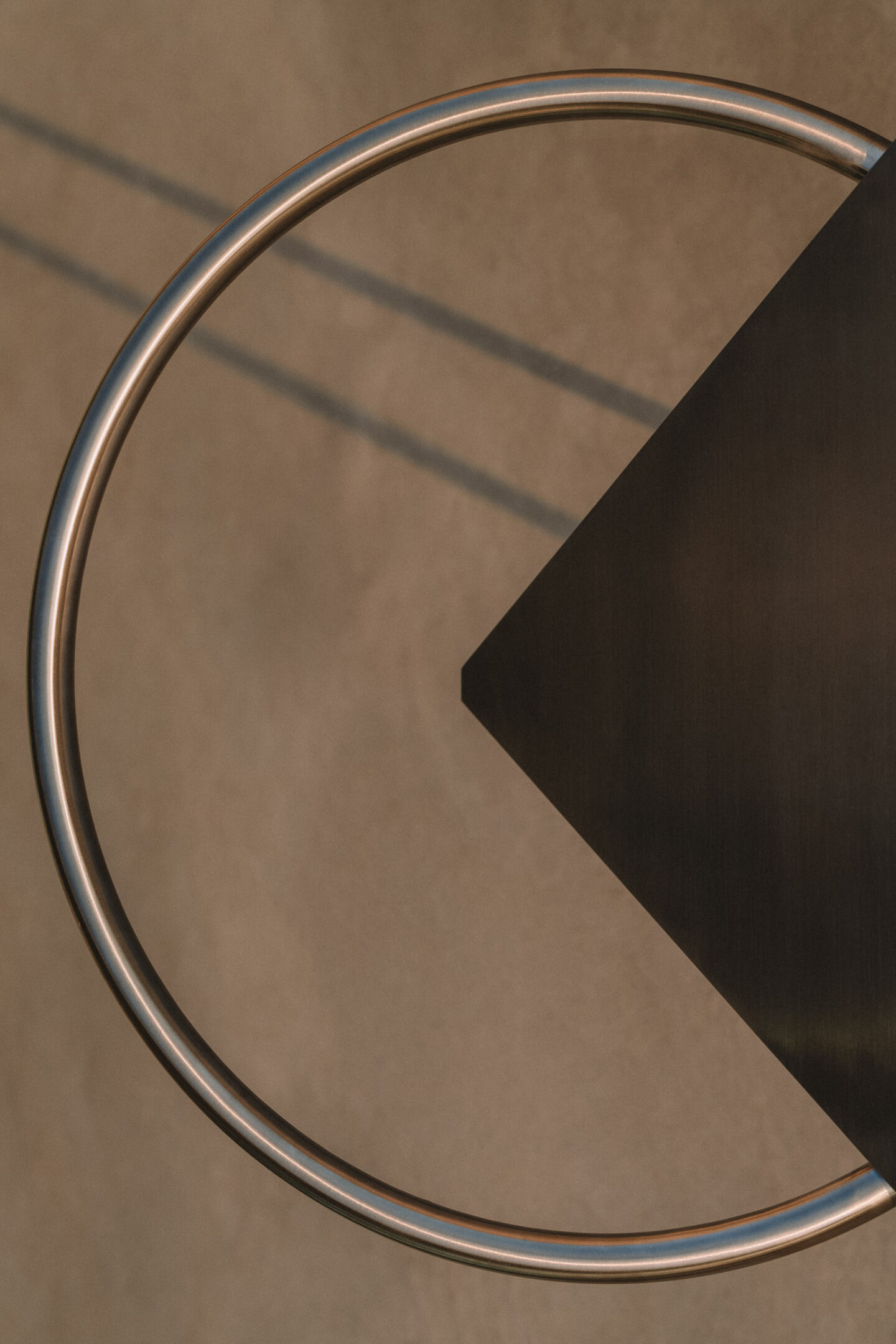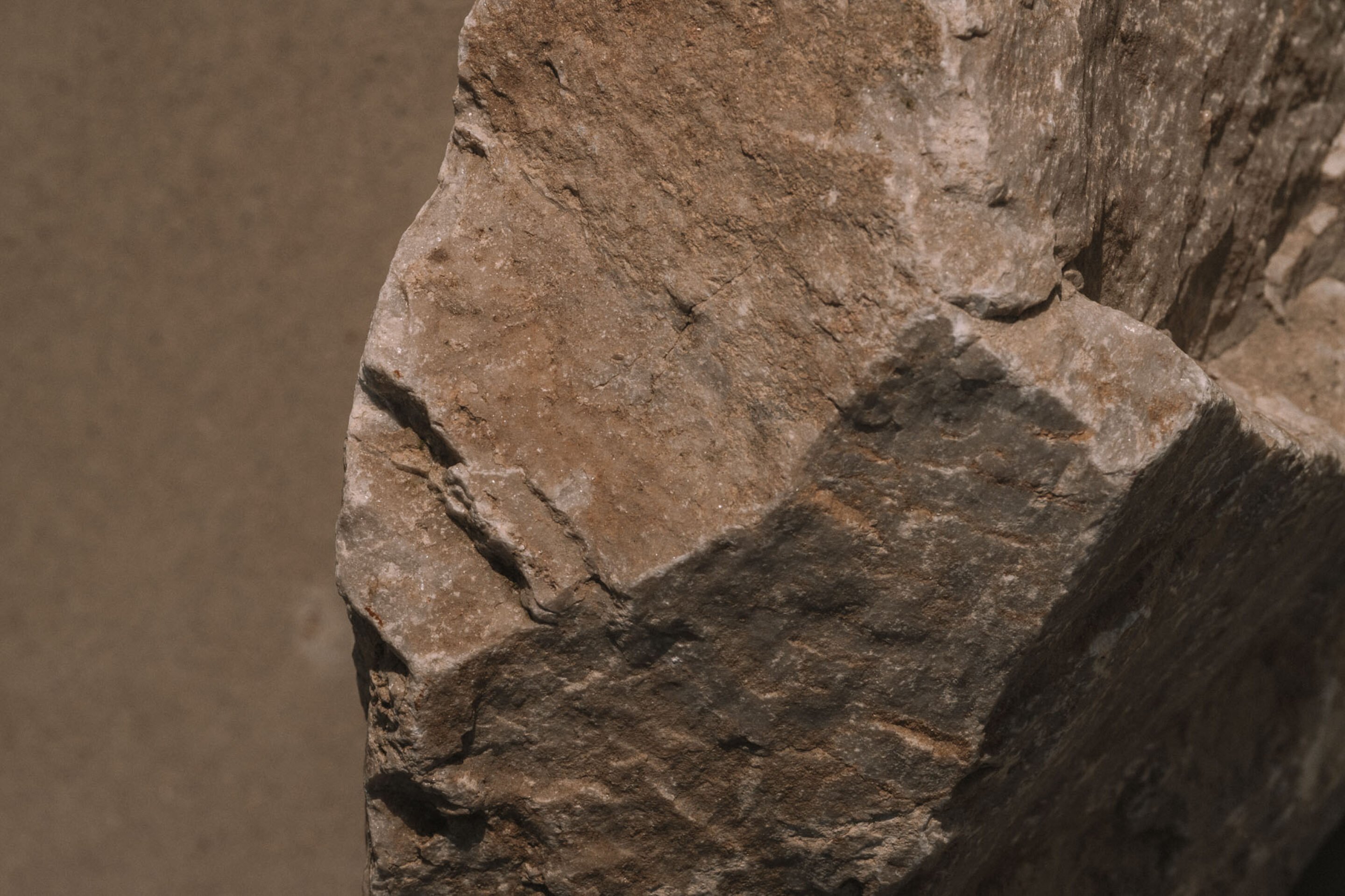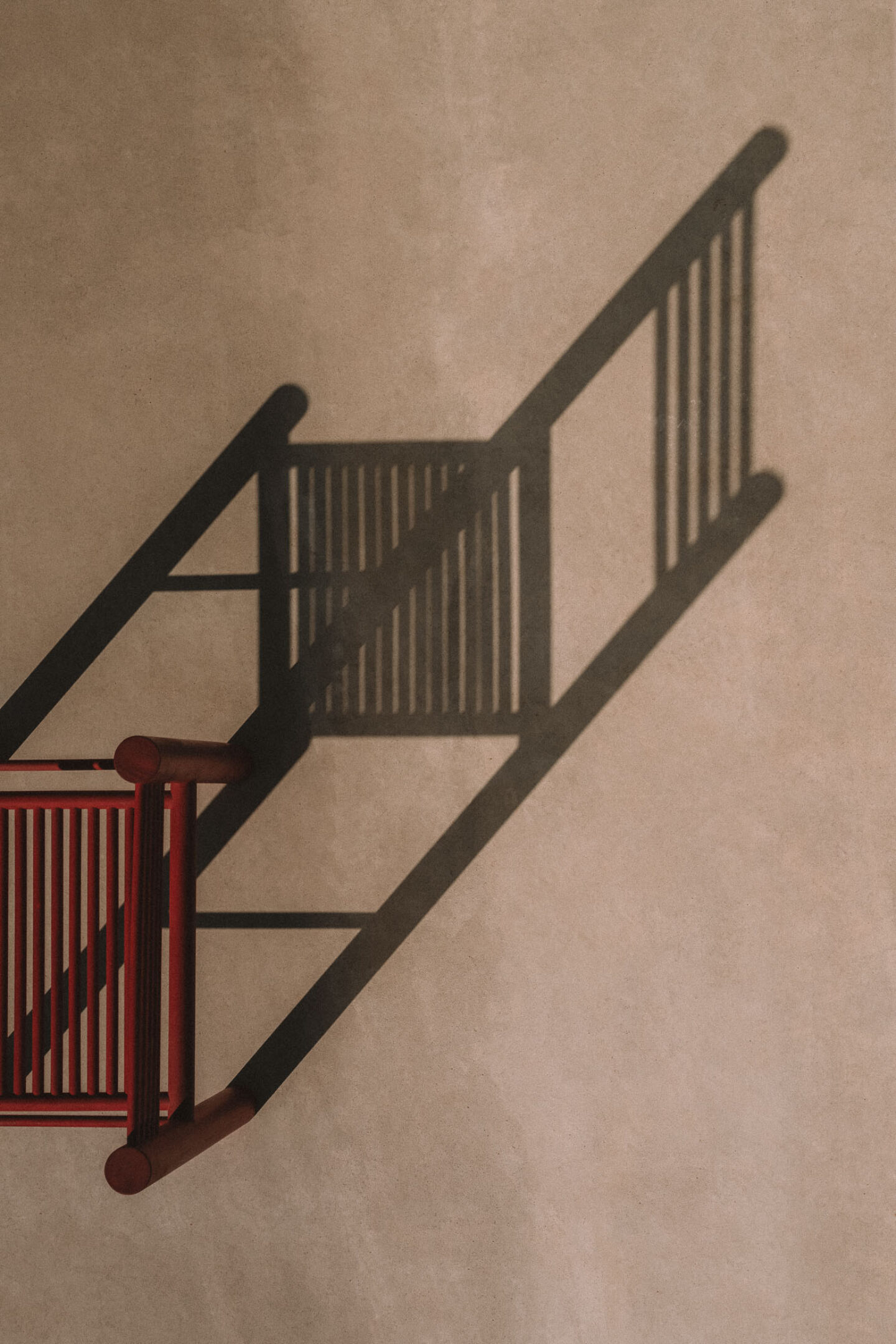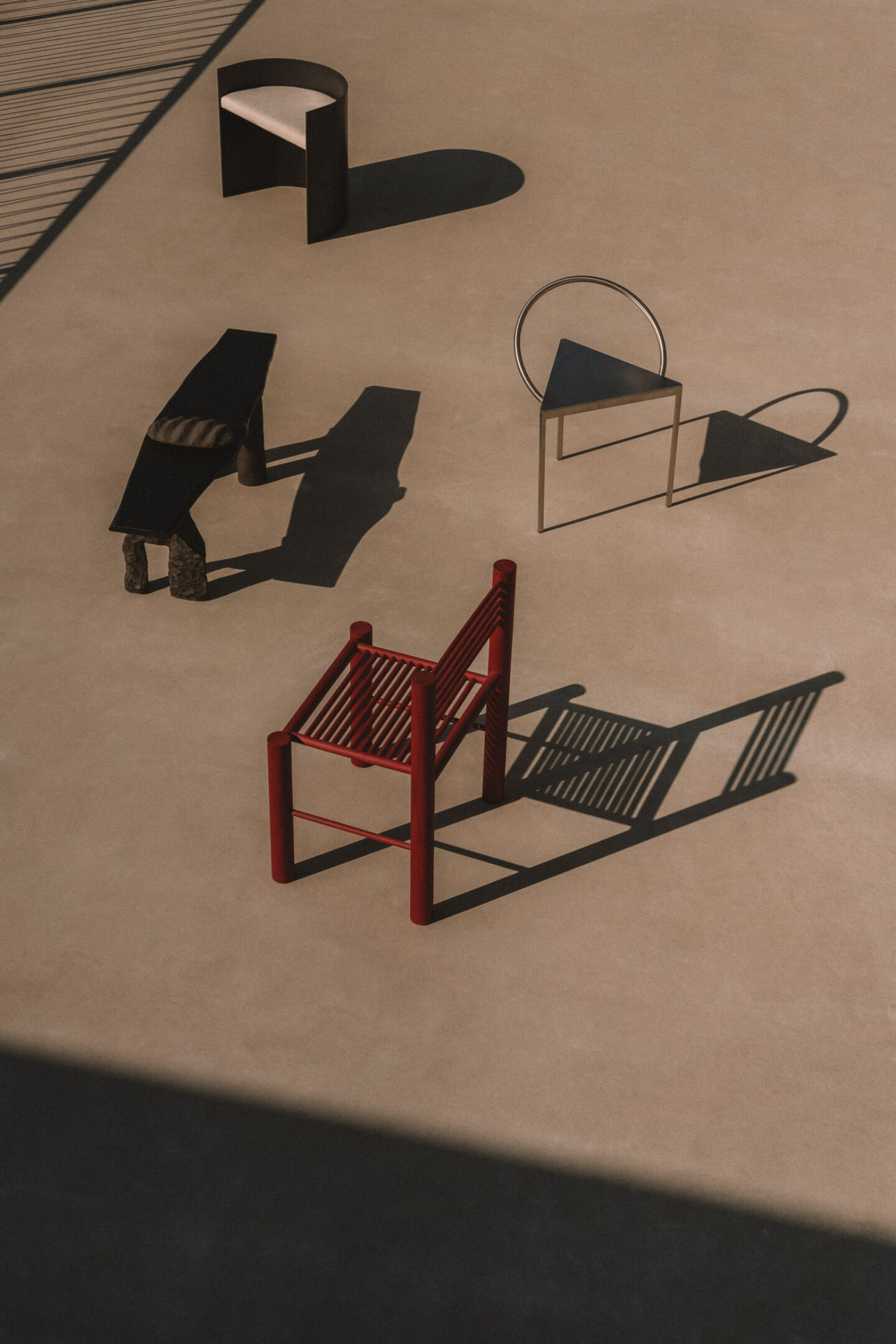 As the widespread interest in "The Room I Walk the Line" attested, Heepen's scenography and curation in turn charmed a design-aligned audience that has revealed itself to be both numerous and geographically diverse. Heepen was inundated with portfolios of emerging designers and artists for consideration ahead of next year's edition, both from around and beyond Germany. As to details on what can be anticipated, Heepen is staying tight-lipped, bar confirming it'll take place in Berlin in 2024. While still situated in the realm of collectible design, the space and concept will differ, and contain an element of the unexpected.
Until then, how to keep up the momentum of the community that has galvanized around FORMA—a community keen to engage with the trajectories, nuances, and commonalities between art and design? Ignant Founder and Creative Director Clemens Poloczek invited Heepen to co-curate an editorial centered around furniture pieces. "I was delighted when Clemens approached me, as this editorial symbolizes the continuation of FORMA—like a new exhibition in itself," says Heepen. "We stayed within a consistent spectrum of tonality and materials, incorporating certain materials like stainless steel, which – despite being a fan of – I didn't want to over-use in FORMA's first edition. Seen frequently throughout Berlin's art world, stainless steel often reads as cold. For this editorial, combined with materials like wood, we wanted to cast it in a warm light."
An open approach to the brief enabled Heepen and Poloczek to combine works from artists whom Heepen had shown in "The Room I Walk the Line" alongside others she'd had on her radar for a while. Furniture pieces by eight artists engage with smaller works by three ceramicists. Against a stark concrete backdrop of the Lobe Block, designed by Brandlhuber + Emde, Burlon + Muck Petzet in Berlin's Wedding district, they started at 7 am. "The sun was just making its way up the terrace, so we worked with reflections a lot," Heepen notes. "Alongside larger objects, we included smaller ceramic pieces, each distinguished through their unique glaze. We were interested not only in form but also in structure and surface."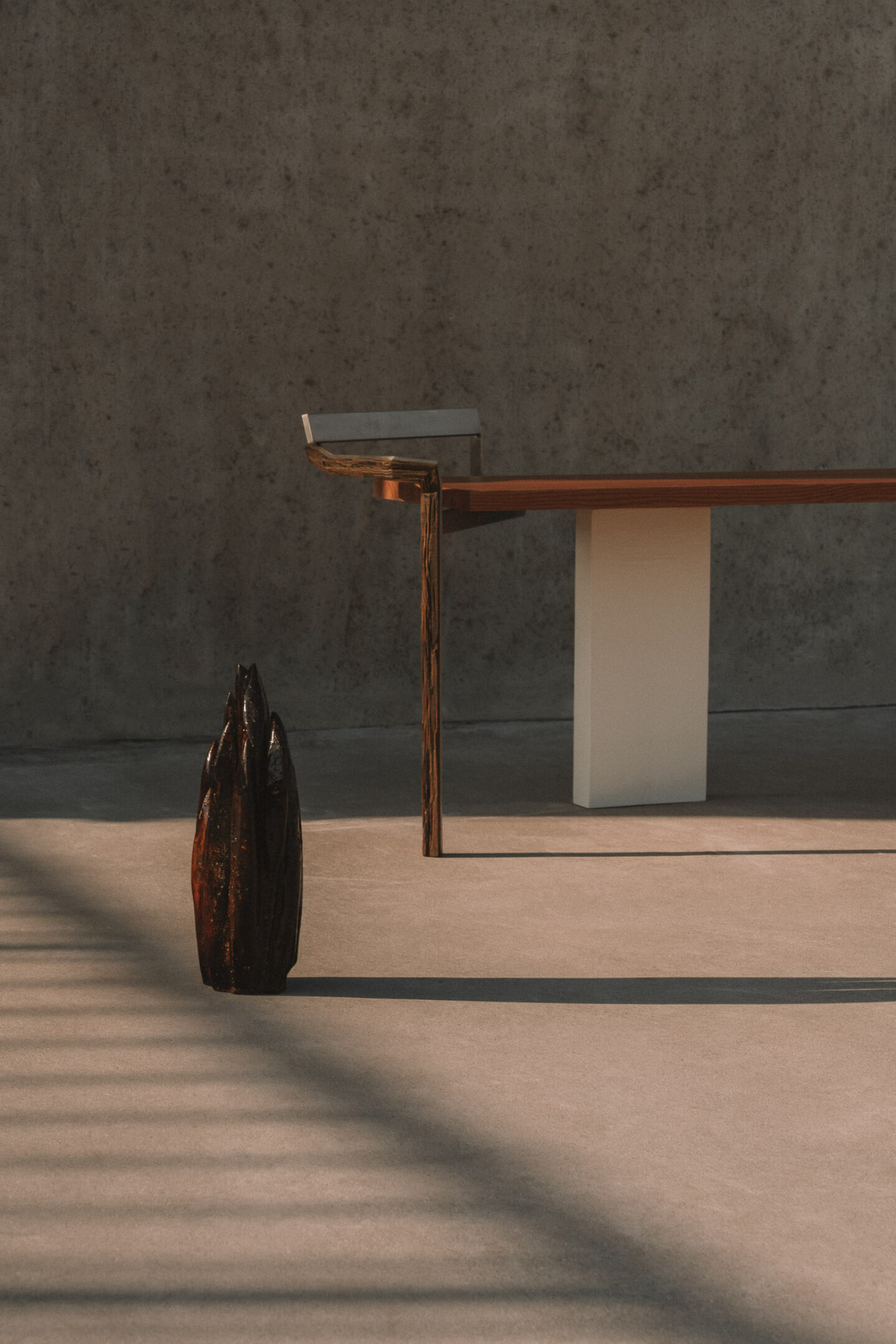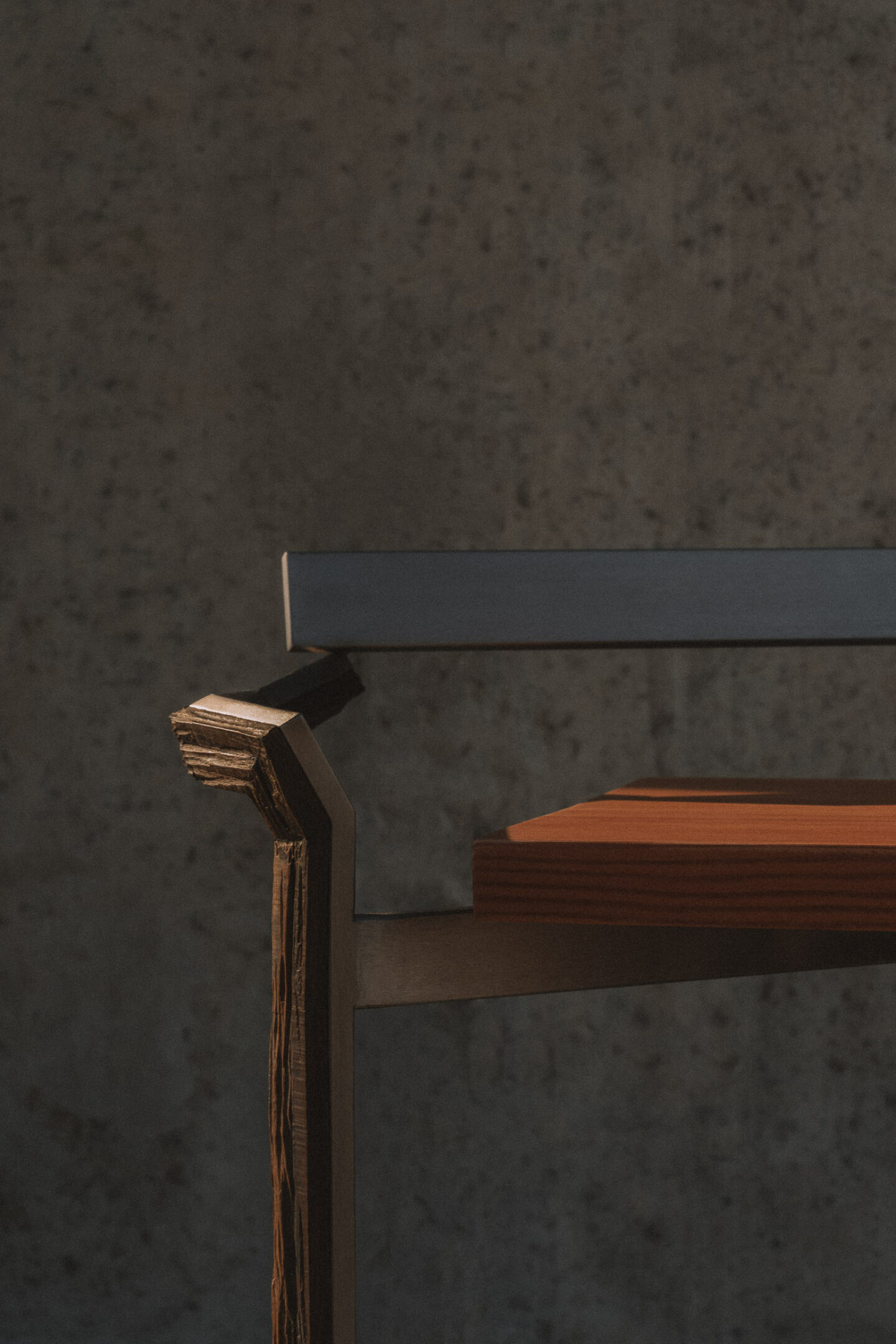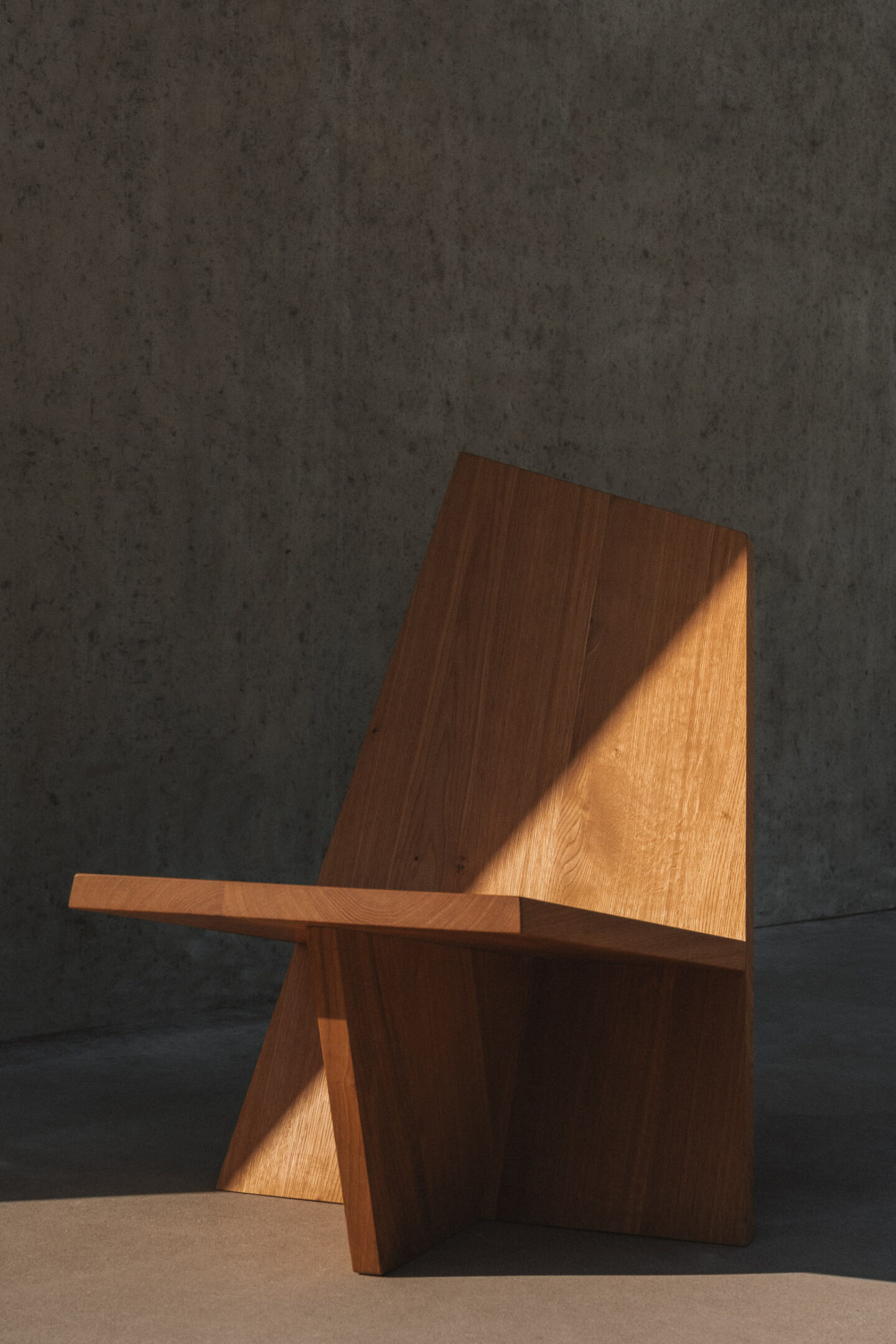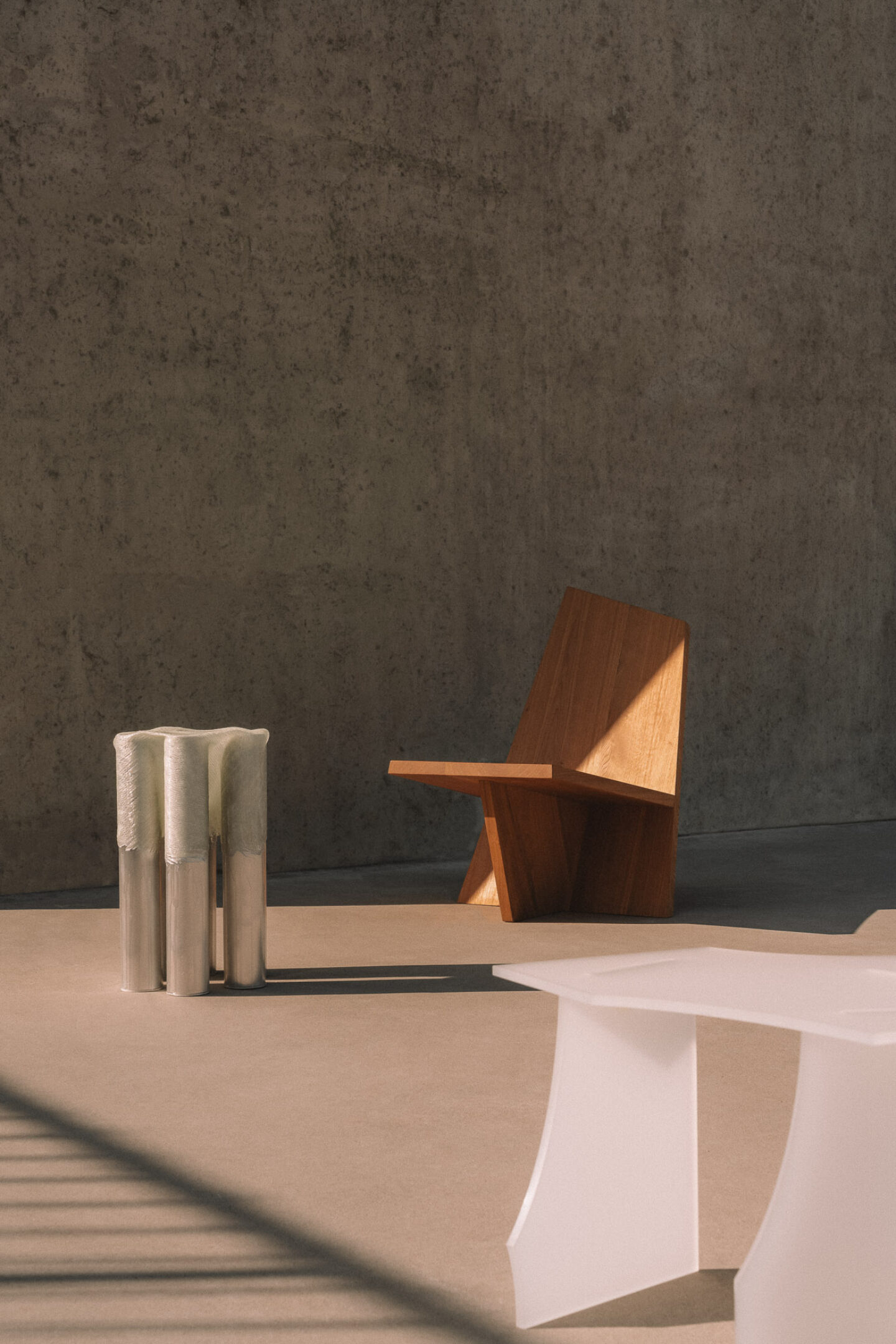 A positive tension emerges from Heepen's emphasis on pairing works by established studios with objects by emerging artists. Alongside Frama's Trianglo Chair, for which she confesses her enduring love, noting its embodiment of art's convergence with design, Danish furniture designer and maker Frederik Fialin's Reflector Lamp is a piece she was especially pleased to portray, having wanted to work with Fialin for FORMA but finding no conceptual room. Then there's Displaced Line 2 by Grace Prince, based between Milan and Zurich. "I've been following Grace for years, and saw her show 'Displaced Line' at Milan's Oxilia Gallery," she says. "I reached out to her and sourced a wooden bench with a metal leg. It appears as graphically strict, but when you look closely, there's so much happening with its form and materiality. The way she combines materials fascinates me. She has a visual language that's entirely her own."
The same can be said of Heepen's curatorial point of view. "Bringing art and design together is discursive. Some say art is a separate discipline from design, and should therefore stay separate from it, but for me what's interesting is the boundary between both – namely that it's undefined; a matter of perception," she says. "I'm not trying to say that art is design or vice versa – of course, they are their own subjects and domains, but sometimes the division between them dissolves. That can happen through staging, the way objects are placed in relation to each other. Through this, I want to start a conversation, though its conclusions remain in the eye of the beholder."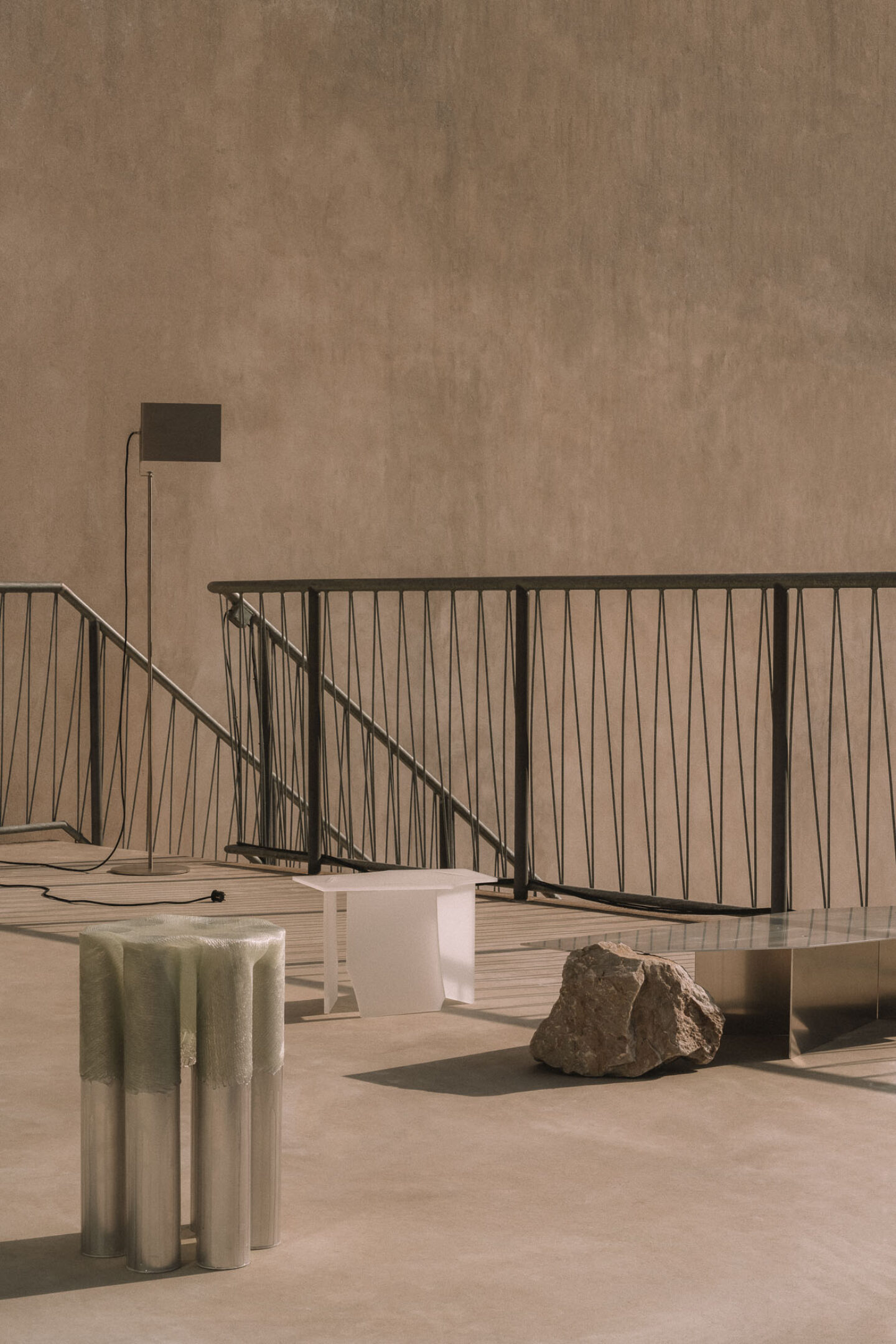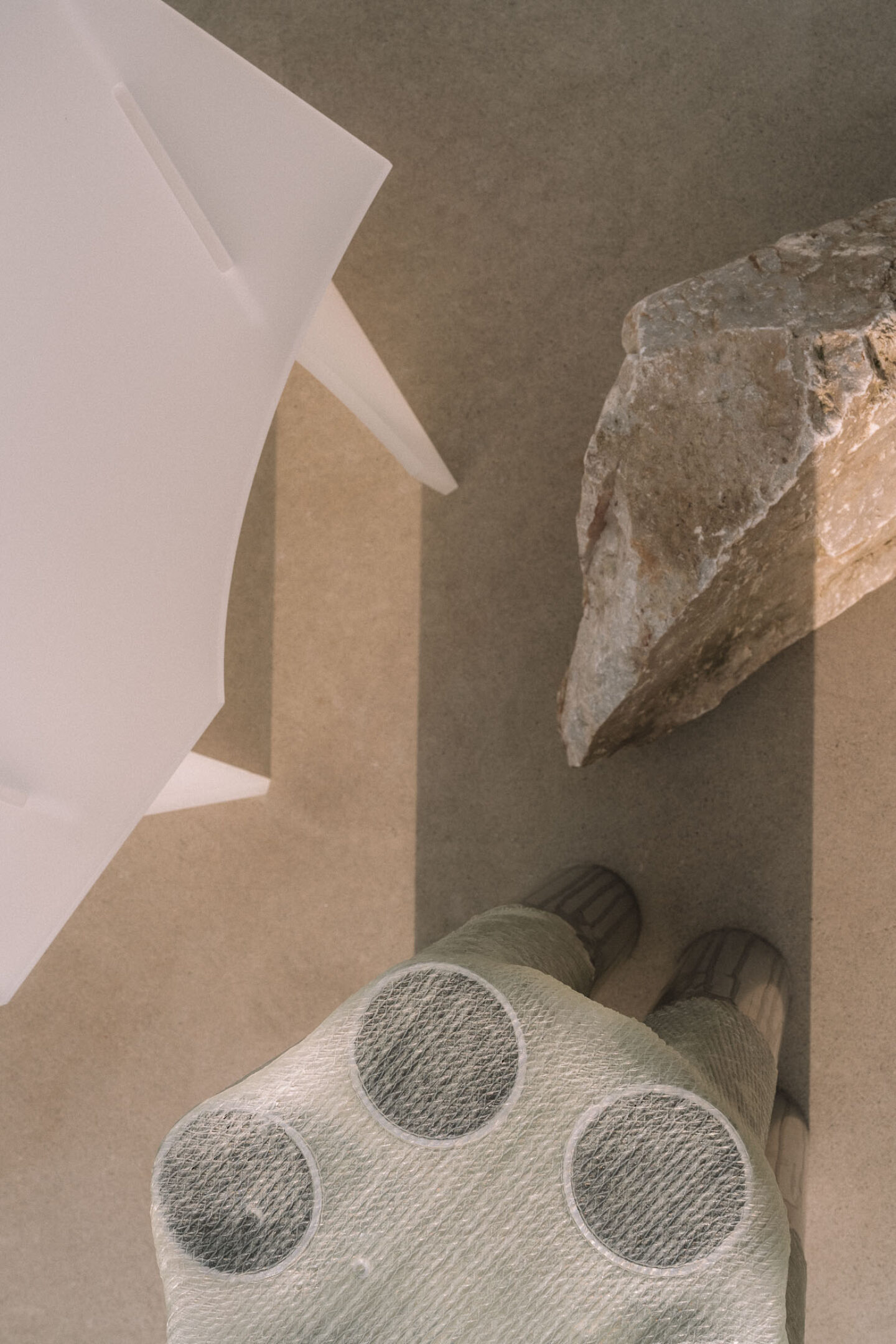 Works featured in this editorial co-creative directed by Vanessa Heepen and Clemens Poloczek for Ignant are Grace Prince's Displaced Line 2, Frama's Trianglo Chair, Illya Goldman Gubin's Rohr Hocker, Jakub Kubica's Merge Coffee Table, Frederik Fialin's Reflector Lamp, Flagpole Lamp, Dowel Chair, and Half Stool, Nazara Lazaro's Crooked Lounge Chair, Iaai's Remembrances, and Malte van der Meyden's PMMA side Table. Ceramic pieces featured in the editorial are by Studio Cuze, Veronika Janovec, and Tanja Neubert.