Heatherwick Studio's Friction Table Adapts To Different Spaces
The Friction Table, designed by Heatherwick Studio, is a great example of how furniture can change its proportions and adapt to different spaces and functions. Launched during this year's Frieze art fair, this unique table is constructed of 61 slats, made out of paper sheets that have been solidified in resin. Each of these slats was slotted onto a mainframe and pinned into place by hand. Afterwards, they were calibrated and aligned so that the lattice opens up. The texture and structure are derived from the fibres of the paper and the alternating orientation of the layers, featuring a rich tactile quality and a naturally mottled colour which ages over time. According to the studio, this type of material originates from the mid-20th century and was developed for industrial purposes.
In its round form at 1.8 meters, it can seat groups of eight, while the four-metre-long elliptical structure can accommodate large team meetings. Experimenting with the pivot mechanism, Heatherwick Studio prototyped this concept in a number of objects, developing it over the past years. After exploring various forms, this expanding table became the preferred expression of this idea.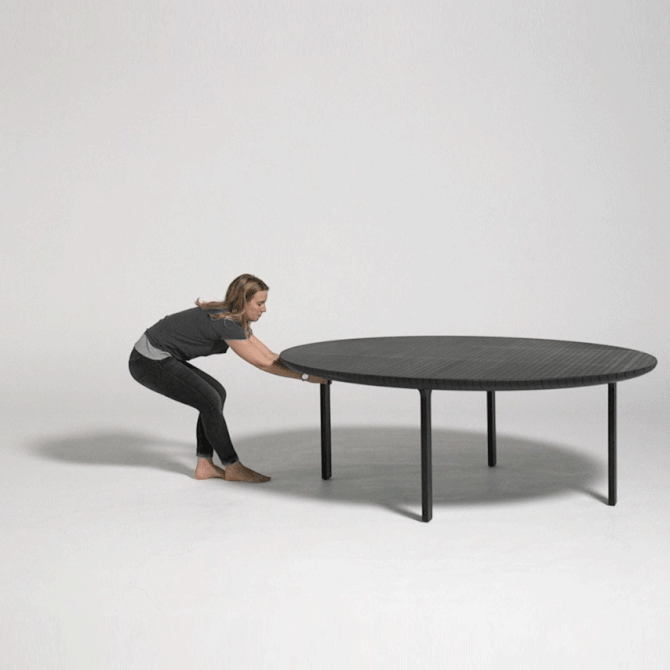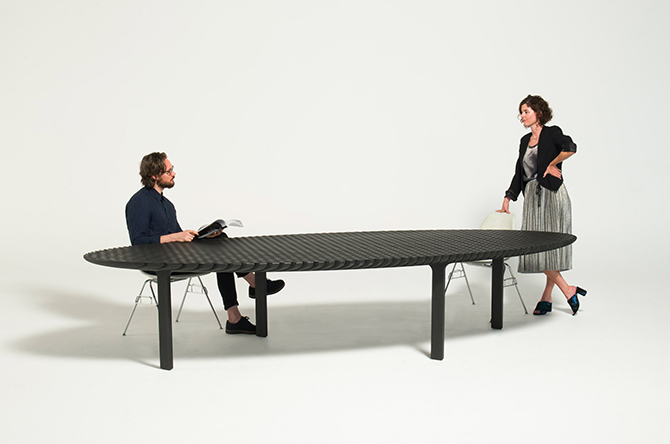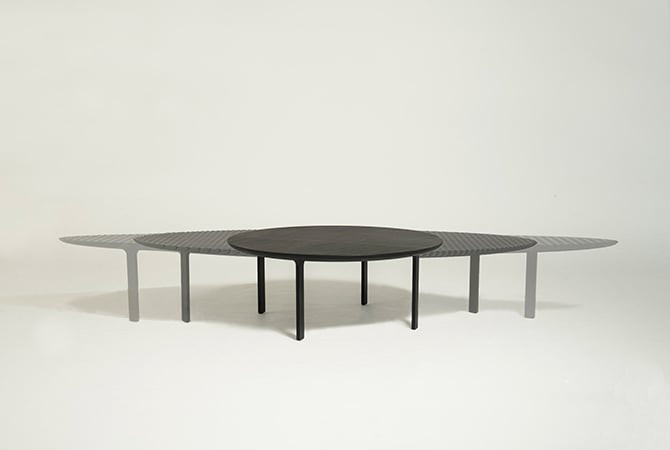 All images © Heatherwick Studio