Constructeur, engineer, architect, industrial designer, and visionary—the list of Jean Prouvé's titles is as vast as his creative output. With a staggering five-decades-long career, the French designer has created iconic architectural solutions and furniture—their timeless beauty resulting from brilliant construction and an unmatched mastery of materials. As Vitra reissues his Fauteuil Kangourou Chair during Art Basel 2022, we join the design manufacturer on a trip to Nancy to meet Jean Prouvé's daughter Catherine. Together, we reflect on their family history, the evolution of her father's craft, and the importance of preserving his legacy through re-editions.
Son of well-known painter and sculptor designer Victor Prouvé and pianist Marie Duhamel, Jean Prouvé (1901-1984) was trained as a decorative blacksmith. His introduction to metal marked the beginning of his fully self-determining design practice, which slowly progressed from metal objects to utilitarian furniture and housing solutions. In his Ateliers, which he founded in 1931, Prouvé experimented with materials like steel and aluminum, uniting aspects of functionality, material authenticity, economy, and ecology in his unique designs. Prouvé paved the way for prefabricated architecture and mass-produced furnitureHis impressive oeuvre—ranging from a letter-opener to door and window fittings, from lighting and furniture to prefabricated houses and modular building systems—is proof that versatility is what did and still sets him apart today, with only few contemporaries matching his breadth and ambition.
Prouvé cemented himself in the design and architecture landscape of the mid-20th century, paving the way for prefabricated architecture and mass-produced furniture. Praised for their timeless aesthetic and lasting functionality, his school desks and chairs have now become a collector's dream, fetching higher prices on the design market by the day. His most successful design, the 1934 Standard Chair model—which was perfected over time until becoming a classic in 1950—has evolved into one of the most understated chair classics, found in its re-editions in residential settings all over the world. If this and other accolades weren't enough to prove the man's greatness, the words of his daughter definitely are.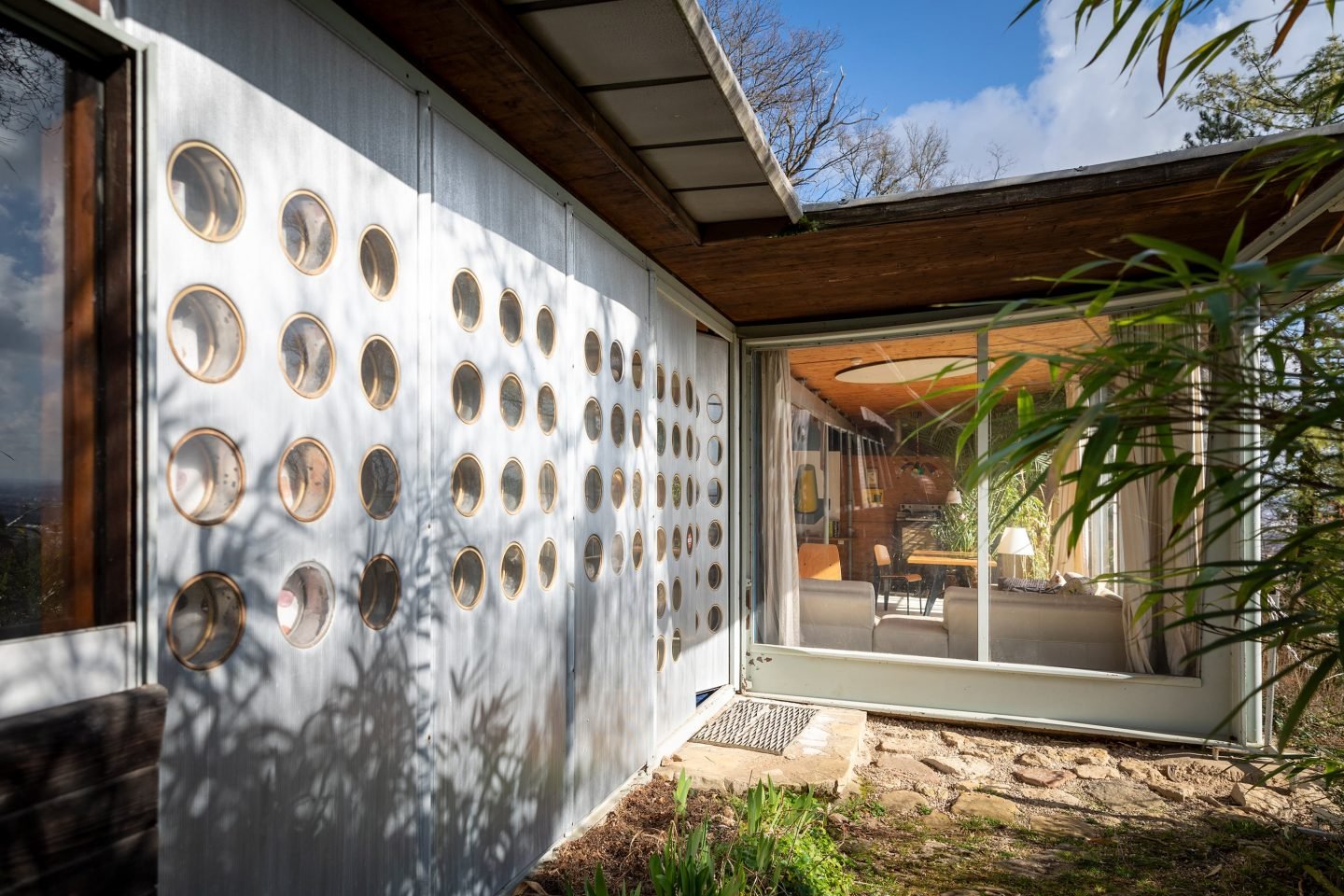 We meet Catherine at the Prouvé House in Nancy, in northeastern France. Birthplace of the Prouvé family, the city has a remarkable architectural heritage and a long history in decorative arts and design. Here, Prouvé built his career as well as his family home. "My father has always shown a strong commitment to the city and the people of Nancy. Many buildings have seen him involved in their constructions," his daughter shares. "At one point, he was even appointed mayor of Nancy. That lasted only eight months; he despised the idea of a political career and chose to devote himself to furniture-making." At 82, Catherine is witty, alternatively playful and shy, as she walks us through the checkered family history and anecdotes of her former family residence, pouring out memories from the depth of her knowledge.
The Prouvé House is a prime example of his ingenious construction principles and technical finesse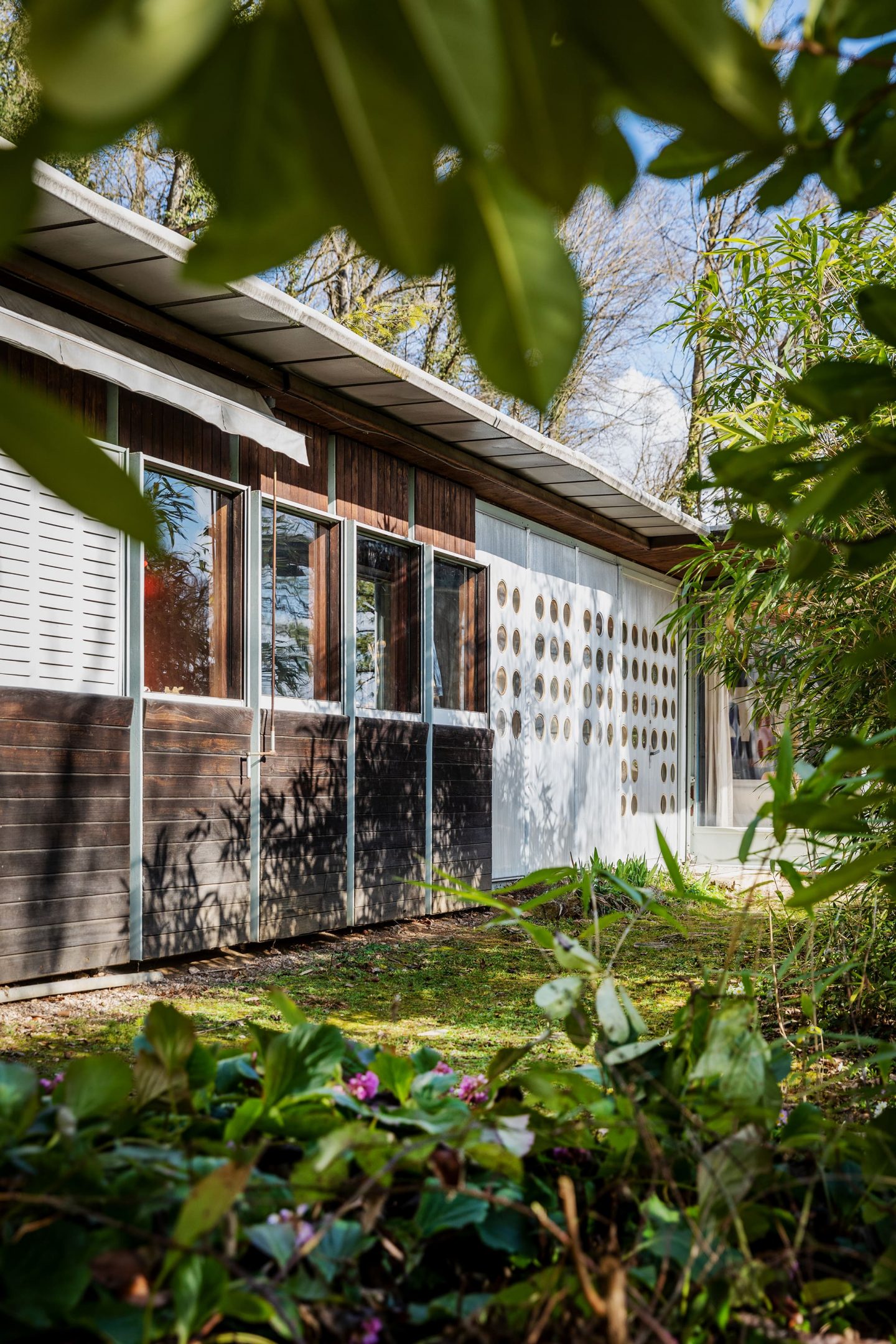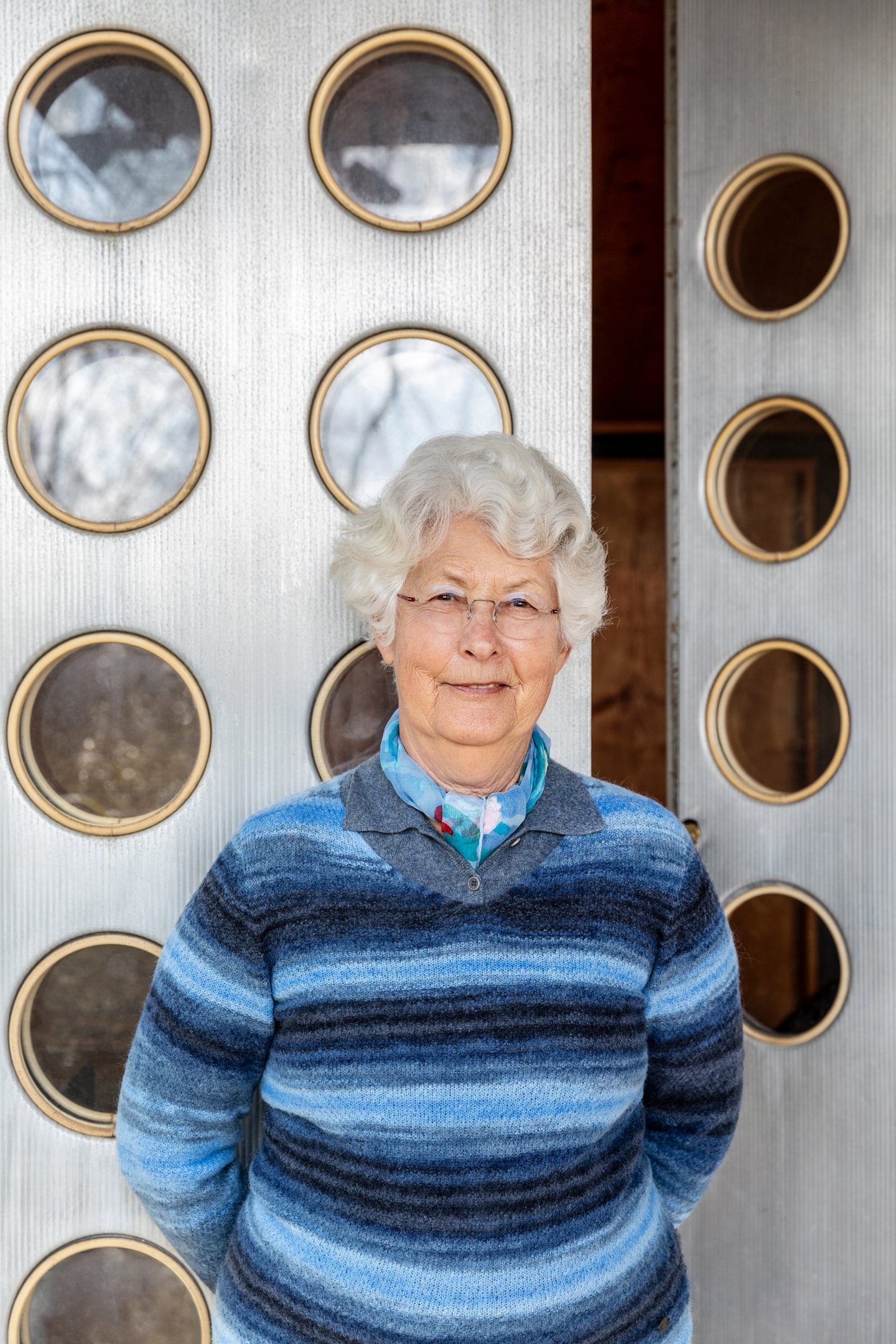 Standing on the heights of the city, immersed in the greenery of a sloping plot of land, the dwelling is a prime example of Prouvé's ingenious construction principles and technical finesse. "I lived here with my father, my mother Madeleine, and my two siblings," Catherine tells us as we step inside the aluminum entrance door pierced by portholes—a signature of Prouvé designs. The house strikes immediately for its simple structure with a linear layout, divided into private and public areas by a windowless corridor with a monumental wooden bookcase. The central living room is entirely glazed, with panoramic views across Nancy: on one end are the tiny bedrooms, with a design resembling ship cabins; on the other, a fitted kitchen and the technical rooms."The house was assembled over a summer. Friends and family would help with hauling the components and assembling them" "My father would return here from Paris on weekends. Many visitors stopped by," she says, recounting the likes of Jeanneret, Fernand Léger, and Renzo Piano. "The living room was intended to be a place to meet, discuss, and get together. If you wanted your peace, you would go to your small room. Mine was the smallest one; my sister was a weaver, and had the biggest room in the house," she explains with a resigned smile.
Today, the house is owned by the city—though not a museum—and leased to a skillful architect and his family. The 27-meter-long, single-story building was built in 1954 after the loss of Prouvé's factory in Maxéville in 1952, which Catherine recounts as "one of the most traumatic experiences in my father's life." There, Prouvé had put all his technical principles into practice, producing pieces in sections destined to be assembled on site. A masterpiece of prefabricated architecture, the house was made from an assemblage of components in steel and woods, such as panels, partitions and metal shutters—salvaged from the factory and from previous projects and masterfully integrated for lighting, ventilation, and insulation purposes. "The house was assembled over a summer, over a few weekends," Catherine shares as she recounts the family's excitement of moving into the place. "Friends and family would help with hauling the components and assembling them. I was 13 and had to keep the site clean and sort all the bolts."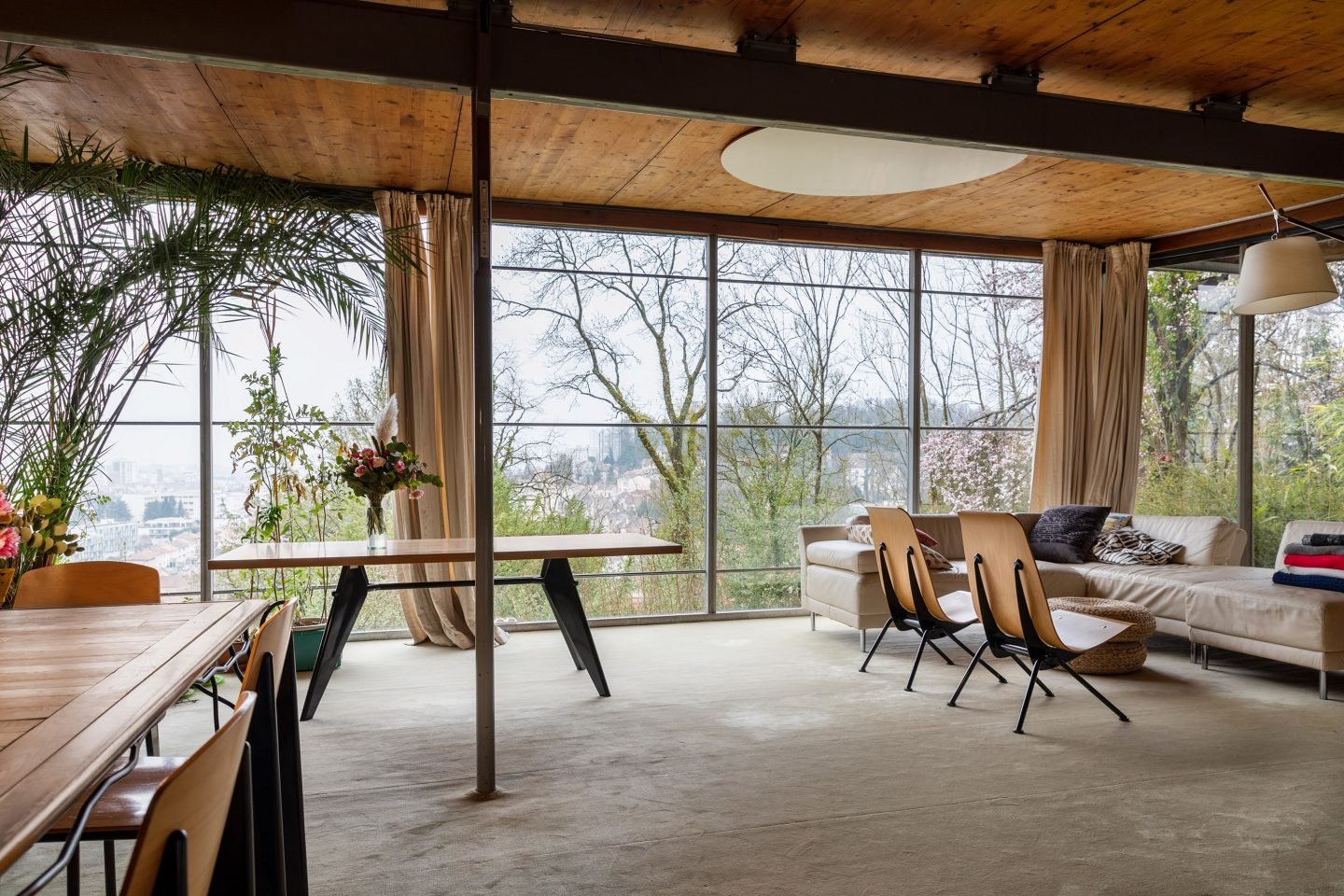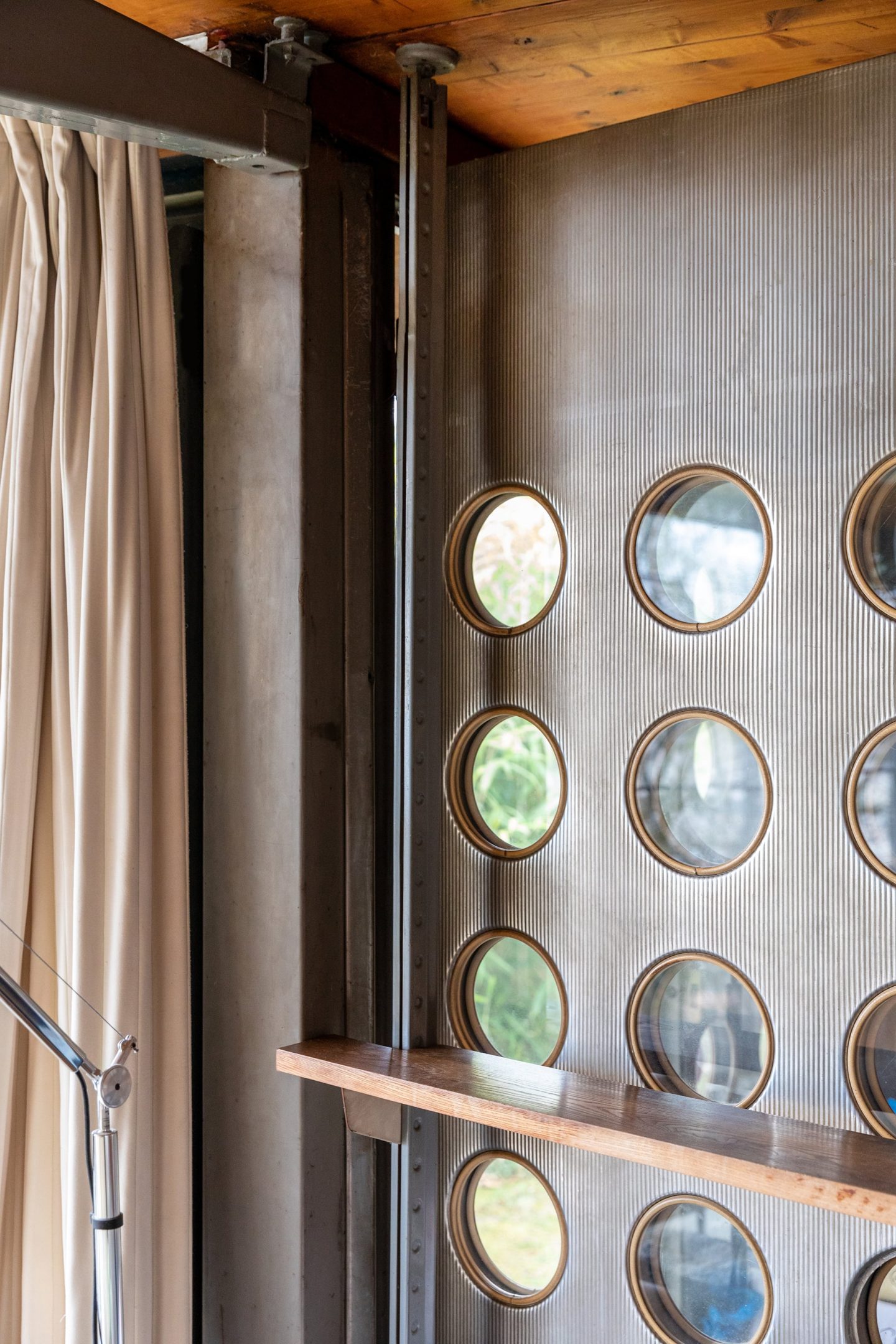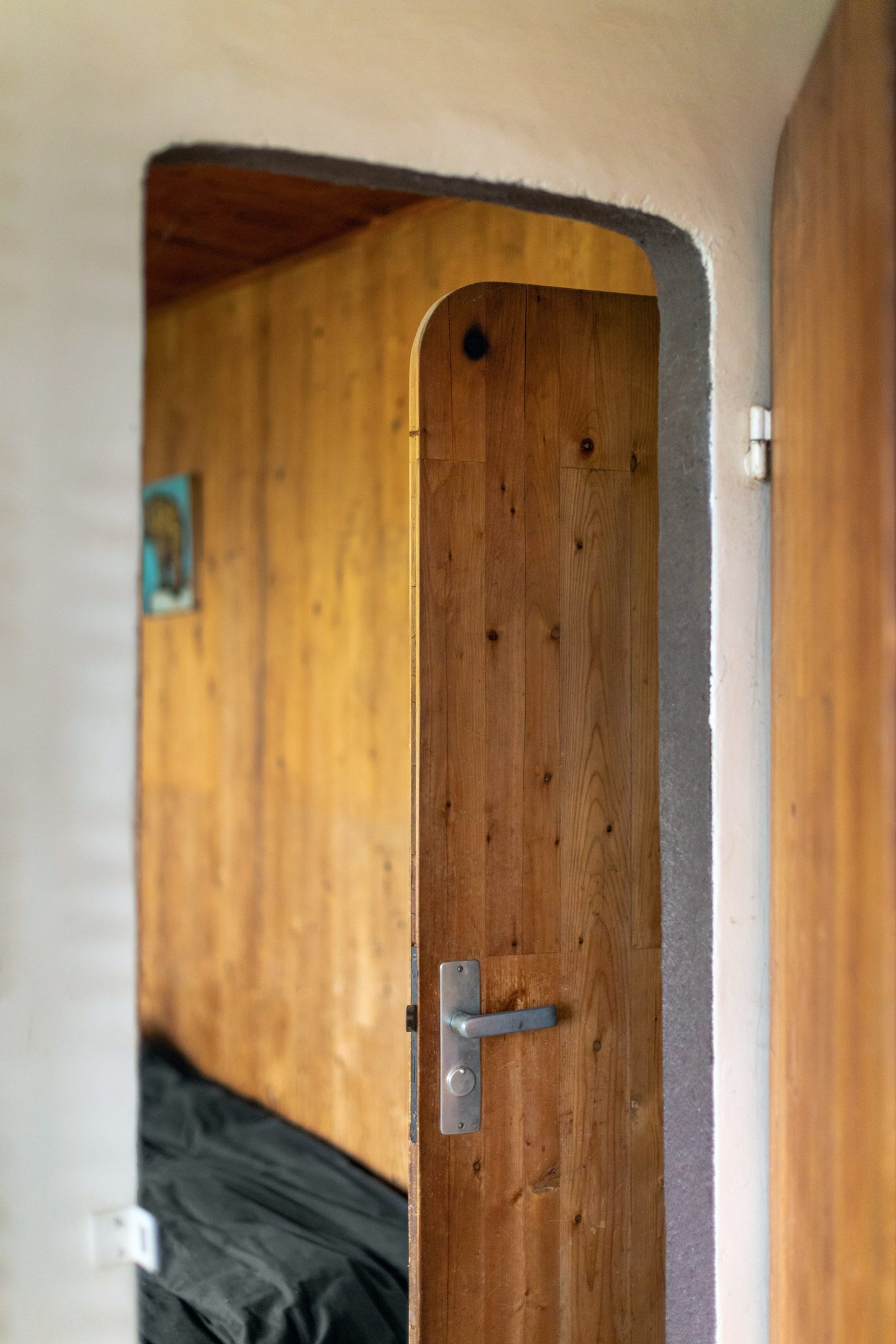 A self-described 'constructeur', Prouvé never sought to create aesthetically pleasing pieces and saw design primarily as an engineering task. Throughout his career, he was constantly attracted to innovative materials and was remarkably successful at developing easy-to-assemble construction techniques—from tables to chairs and beds, to houses and petrol stations, everything could be assembled by small teams of builders in just a day. Just next to the house sits a prime example of this, the Prouvé workshop: a small metal-framed pavilion saved from the destruction at Maxéville and reassembled below the house in 1957.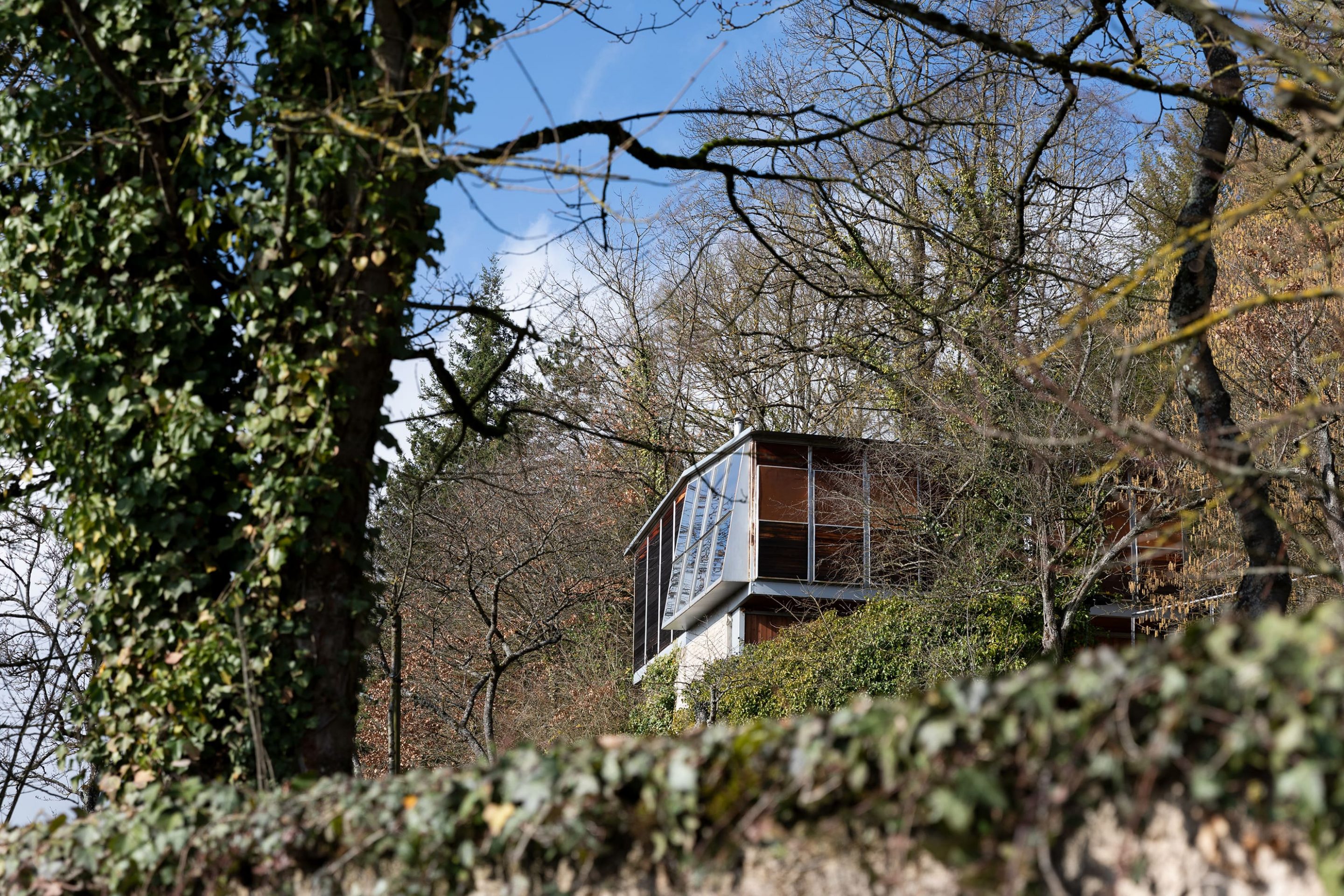 "The house was meant to be comfortable, resistant and, most of all, functional," Catherine explains. The residence did not serve as an aesthetic manifesto for Prouvé, but rather celebrated the significance of manual labor and creative solutions put forward by the designer. "My father had no interest in aesthetics or stardom. His work was determined by its function," she continues. When it came to furniture, that meant durable furniture that was often foldable and reclinable, made out of a very limited palette of materials—mostly folded metal sheets, one of his identity marks. "My father had no interest in aesthetics or stardom. His work was determined by its function""Much of what is in it, is the work of my father," she adds, pointing to the fireplace and impressive loudspeaker. "All the furniture in the house was prototypes, while walls were adorned with paintings by my grandfather."
Prouvé was also a creator with a social conscience; he was very aware of the political and social environment he lived in. Driven by the ambition of finding novel modern solutions to the problems of daily living, Prouvé manufactured for the masses. "For my dad, it was all about being utilitarian," she remarks; "he wanted people to benefit from his design contributions." Social commitment has always been pivotal to Prouvé—for years, the designer created quality furniture and quick-to-produce accommodation projects for refugees and those made homeless by war.
There is no denying the warmth and tenderness Catherine exudes as she talks of her father. Her insights into his life are fascinating, yet what strikes us is her unremitting drive to ensure his designs receive the attention they deserve. For over 20 years, she has done everything in her power to cultivate and continue her father's legacy, from managing the Prouvé archives—currently stored at the Center Pompidou in Paris—to overseeing all of his existing projects, including the house we are visiting. Today, Prouvé's design creations live on through Vitra, the prominent Swiss manufacturing brand committed to the development of contemporary and classic designs since the 1950s. "The collaboration with Vitra began in the early 2000s, sixteen years after my father's death," says Catherine as our visit comes to a close. "I trust them and they own the exclusive rights to all his designs. It is an excellent way for people to discover my father's work."
Today, Prouvé's design creations live on through prominent Swiss manufacturing brand Vitra
Many of his original pieces are found at the Vitra Campus at Weil am Rhein—an astounding ensemble of structures designed by contemporary architectural icons and a magnet for design enthusiasts from all over the globe. Prouvé's work forms a key focus of the Vitra Design Museum collection, which owes the most extensive assortment of his furniture and objects in the world. The collection was started by Chairman Emeritus of Vitra, Rolf Fehlbaum, who, captivated by the structural honesty and timeless beauty of Prouvé designs, acquired his first vintage Jean Prouvé Antony Chair, dated 1954, on a visit to Paris in the early 1980s—a purchase which marked the start of an intense, and still ongoing, program of collecting. The acquisitions are stored and exhibited among other iconic designs by the likes of Gerrit Rietveld, Alvar Aalto, and Charles & Ray Eames, at the Vitra Schaudepot, the Campus's archive designed by Herzog & de Meuron.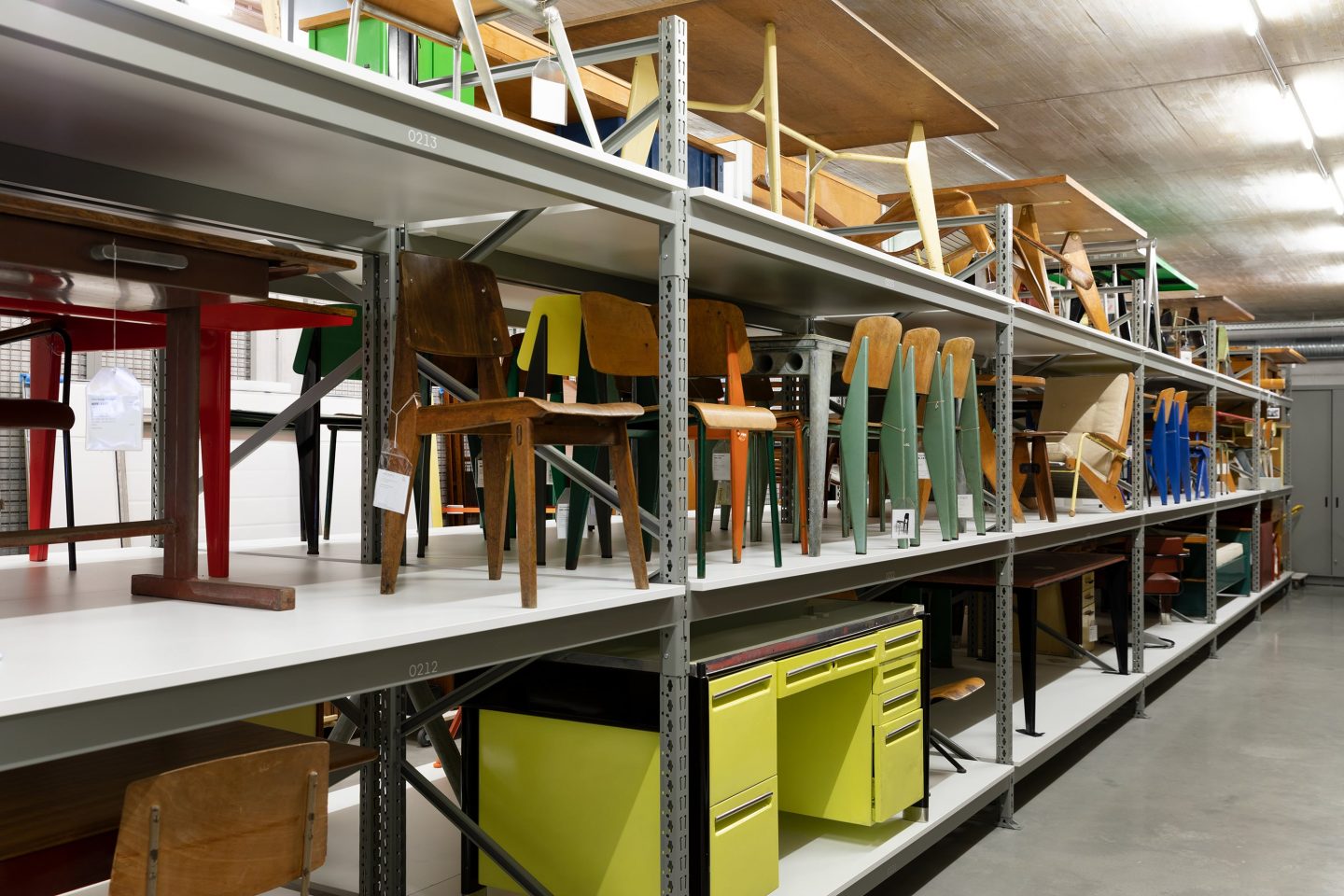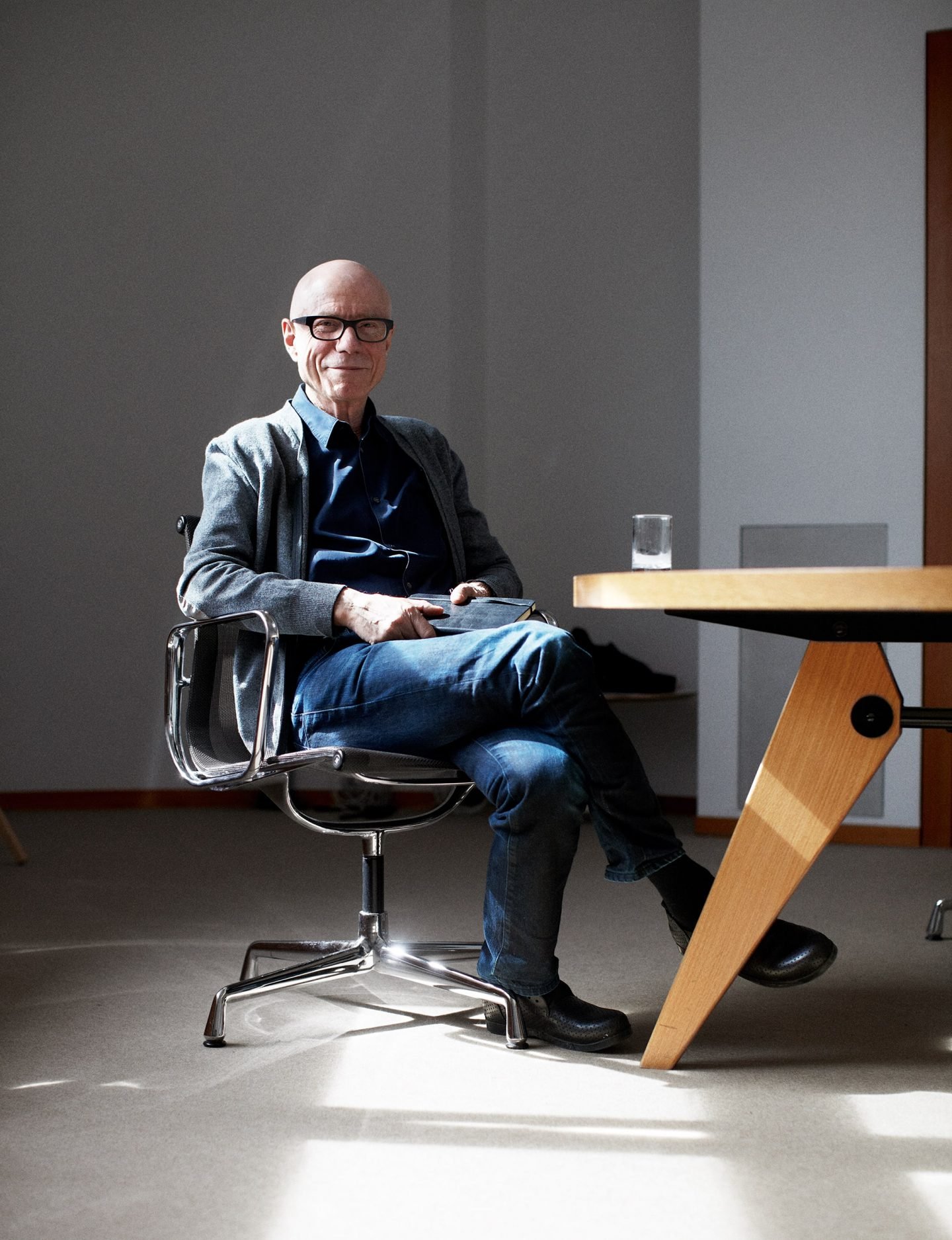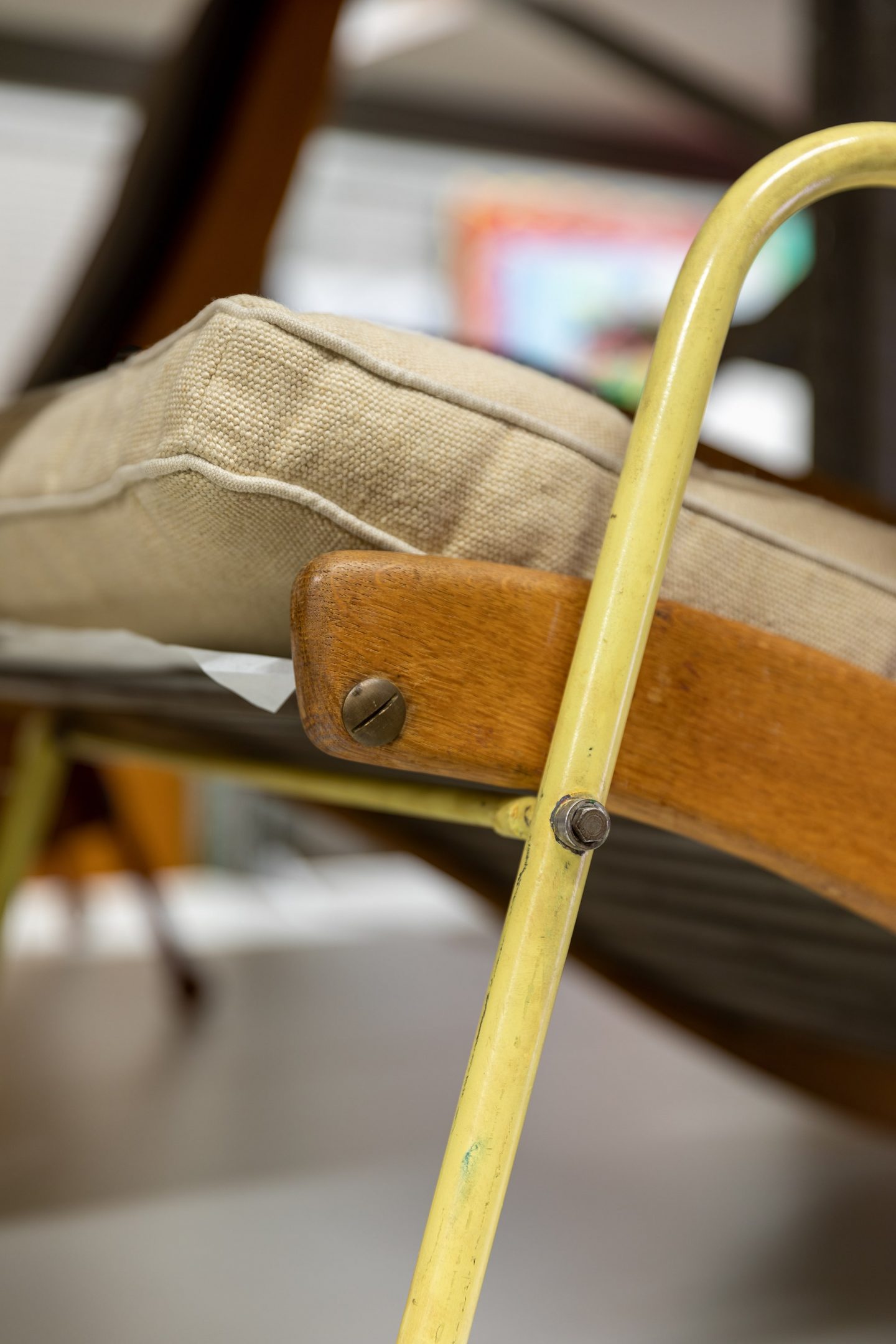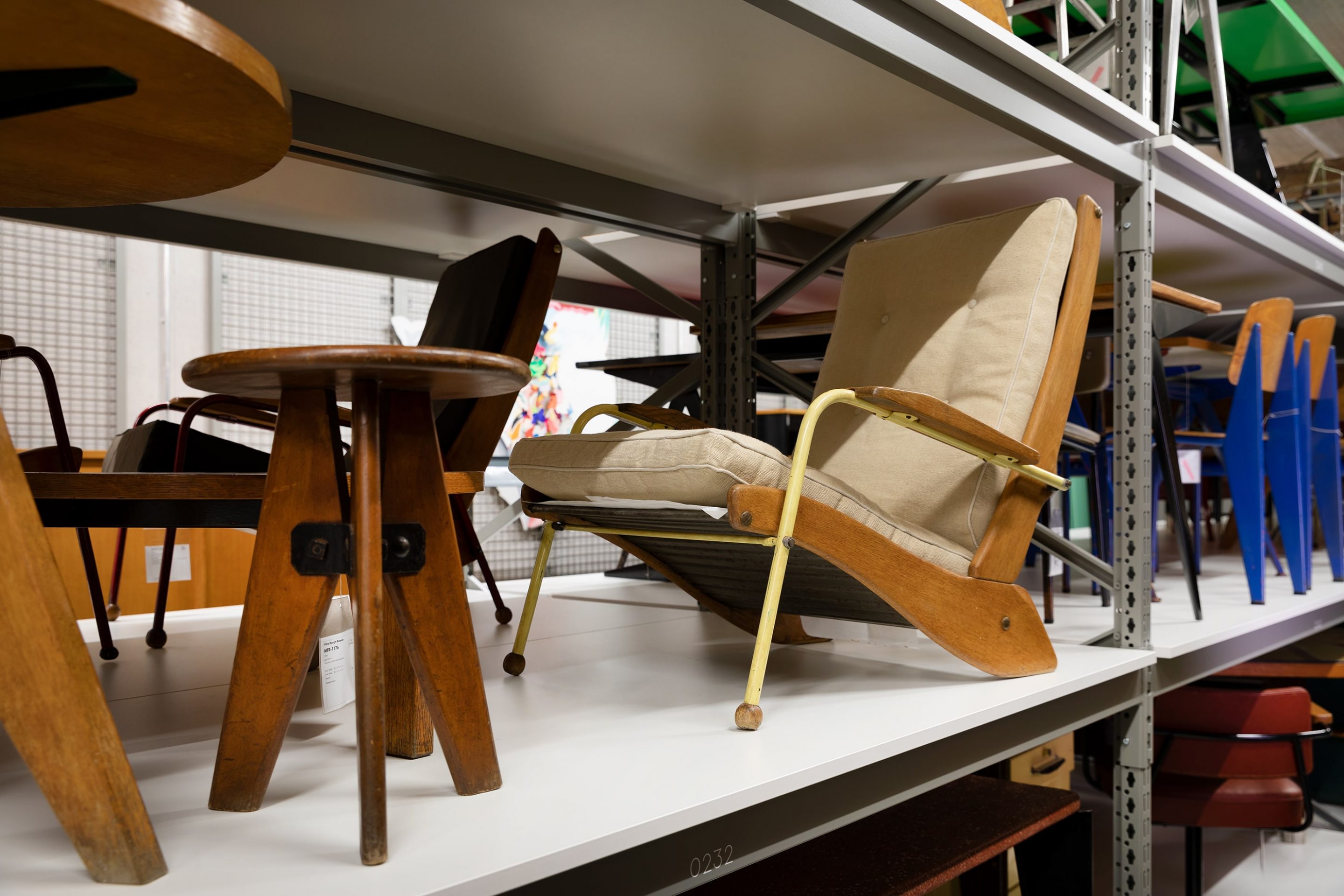 Prouvé's iconic Fauteuil Kangorou armchain is being reintroduced in the eye-catching Bleu Marcoule
In close cooperation with the Prouvé family, Vitra has been issuing re-editions of designs by the French constructeur since 2002, in an attempt to restore the extraordinary creations to their rightful prominence. Always approved by Catherine himself, new products are revisited and reintroduced regularly. The latest re-edition to emerge from the years-long cooperation is the iconic Fauteuil Kangourou armchair—a striking lounger with a sloping backrest and a tubular steel frame. Tracing back to 1948 and with only a few remaining in circulation, the highly praised design is being reintroduced in the eye-catching hue Bleu Marcoule—a color Prouvé developed specifically for an industrial project in the 1950s.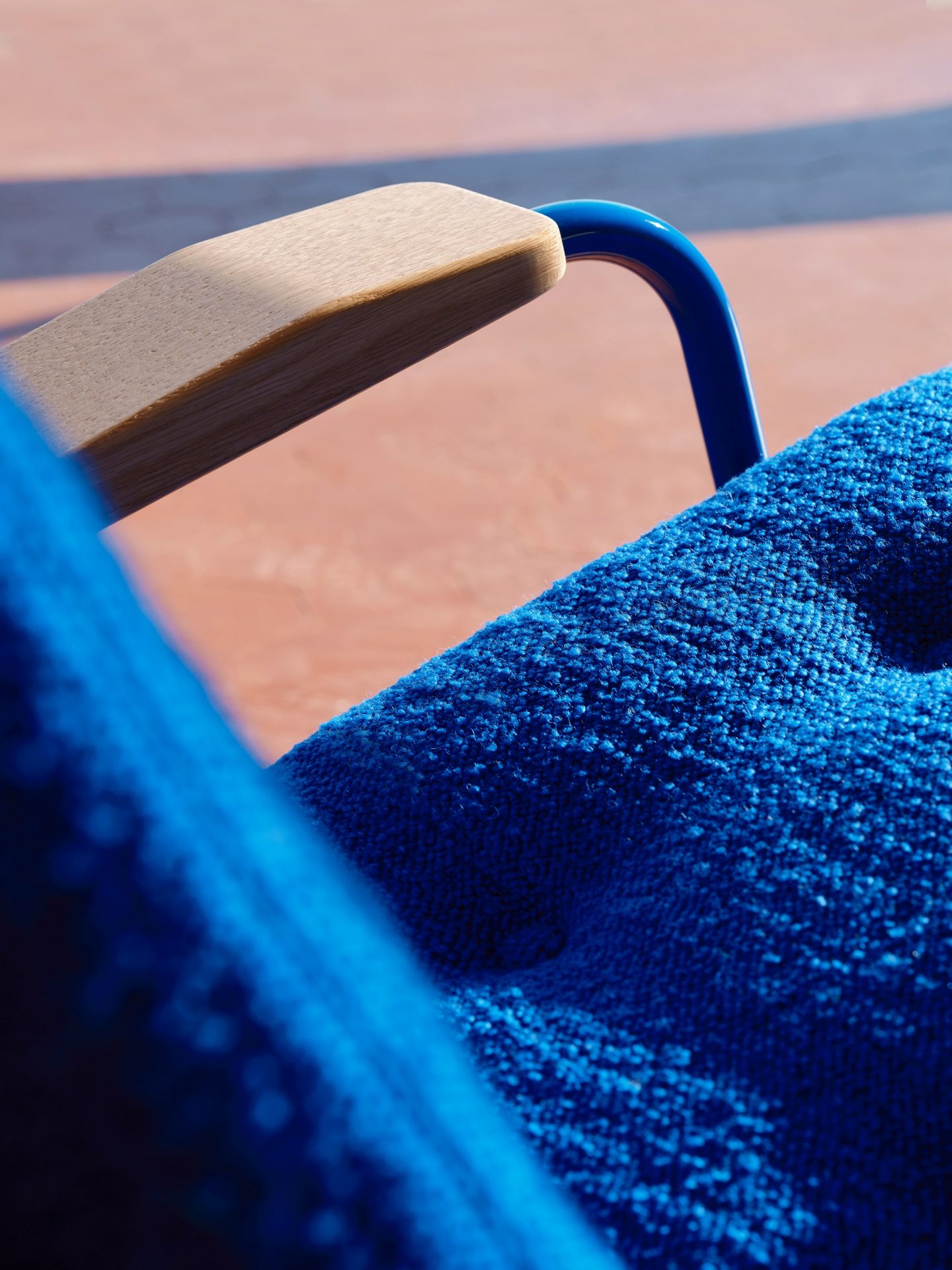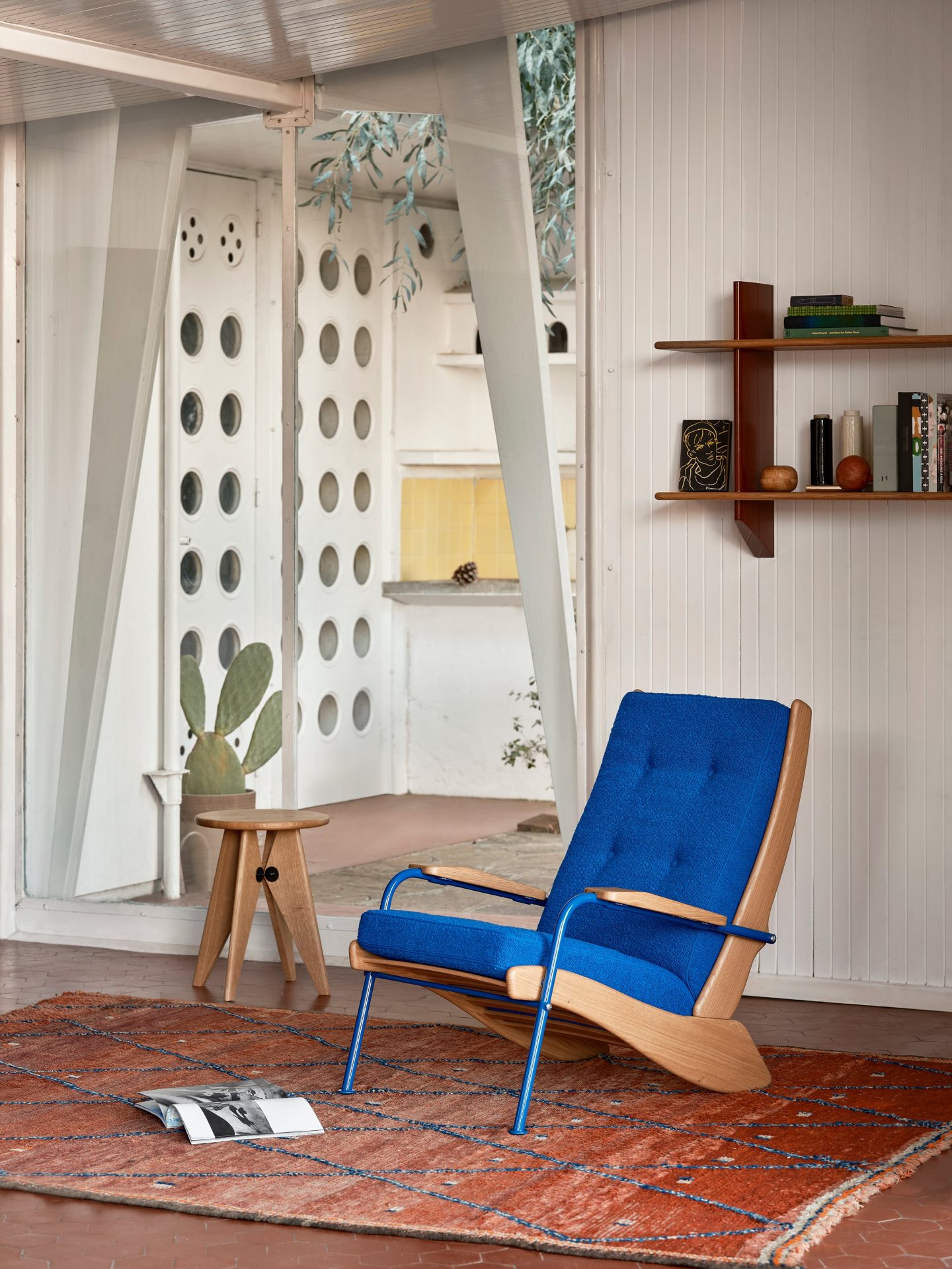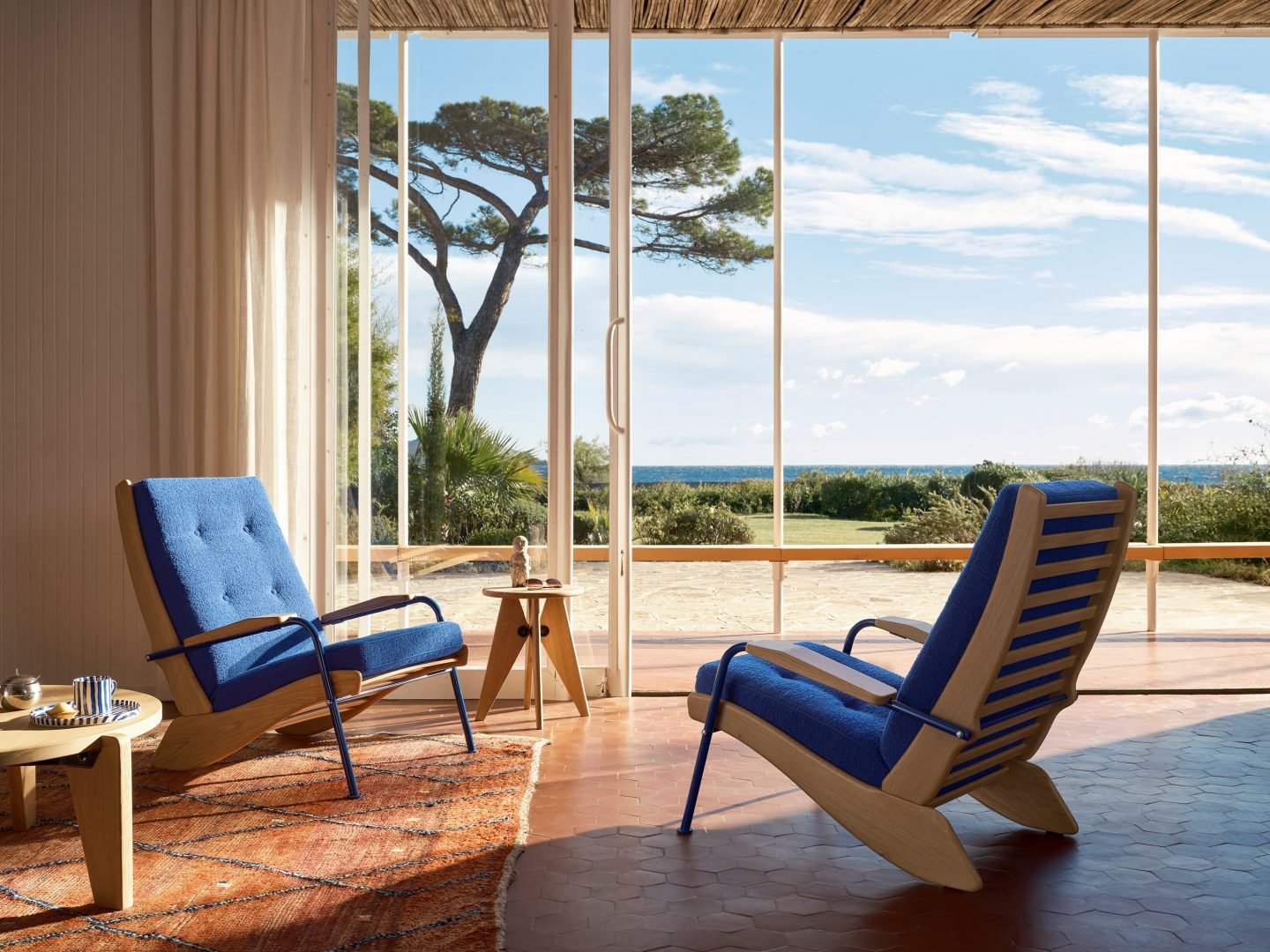 "As the name hints, the chair reminds [one] of the silhouette of a sitting kangaroo; it carries its weight on its hind legs, adding comfort while lending the design a fascinating aesthetic," explains Fehlbaum, who we meet at the Vitra Campus upon our return from Nancy. Having worked with the most important designers and architects, he is well informed but especially friendly and modest, exuding a boyish spirit of continuous discovery. "When defining the details of the new edition, we looked at the historic version of the armchair stored at the Museum, and revisited Prouvé's approach to the material, as well as his feel for color," he continues. "The relaunch is a sort of homage to the techniques and materials that came out of Prouvé's brilliant mind." "The relaunch is a sort of homage to the techniques and materials that came out of Prouvé's brilliant mind"The re-issue brings contemporary touches to the iconic design, such as the use of oak wood—a material highly appreciated by Prouvé—for a warmer feel while still nodding to the original by maintaining its ergonomic shape. Pairing the base structure are cushions covered in a softly woven blue bouclé fabric.
The design perfectly captures the simplicity, austerity and subtle elegance of Prouvé, serving as a testament to the power of design and his dedication to a better, more functional future. Limited to 150 pieces, the chair is released tomorrow, Wednesday June 15th 2022, exclusively on the Vitra's website and at the Vitra Campus, in concomitance with the inauguration of the 'Jean-Prouvé-Platz' on site. Though a purchase opportunity for just a few, this marks an exclusive chance to experience not only the campus but Prouvé's intriguing, methodical and brave design approach first-hand—because just like Fehlbaum comments, "it's only when you absorb the details up close that you understand the true nature of Prouvé's design."