For German ethical jewelry label Lilian Von Trapp, interior designer Domenic Degner has created a sleek and alluring store front, where natural materials, organic shapes, an earthy palette, and soft light combine to create an immersive spatial experience.
Located along Kurfürstenstraße in Berlin's district of Tiergarten, the store features large floor-to-ceiling glass windows facing the street, with long sheer curtains that allow diffused light to enter the store. "The design idea was to create a 360-degree user experience, where warm minimalism and high quality materials would create a timeless and elegant effect," explains Degner to IGNANT. "We wanted to represent the craftsmanship that goes into the production of Lillian's jewelry into the store, through a representation of unique objects and organic shapes." Highlights include the lime-washed paint on the walls and waxed concrete floor that provides a natural and earthy tone, "immediately giving the space character and warmth," adds Degner.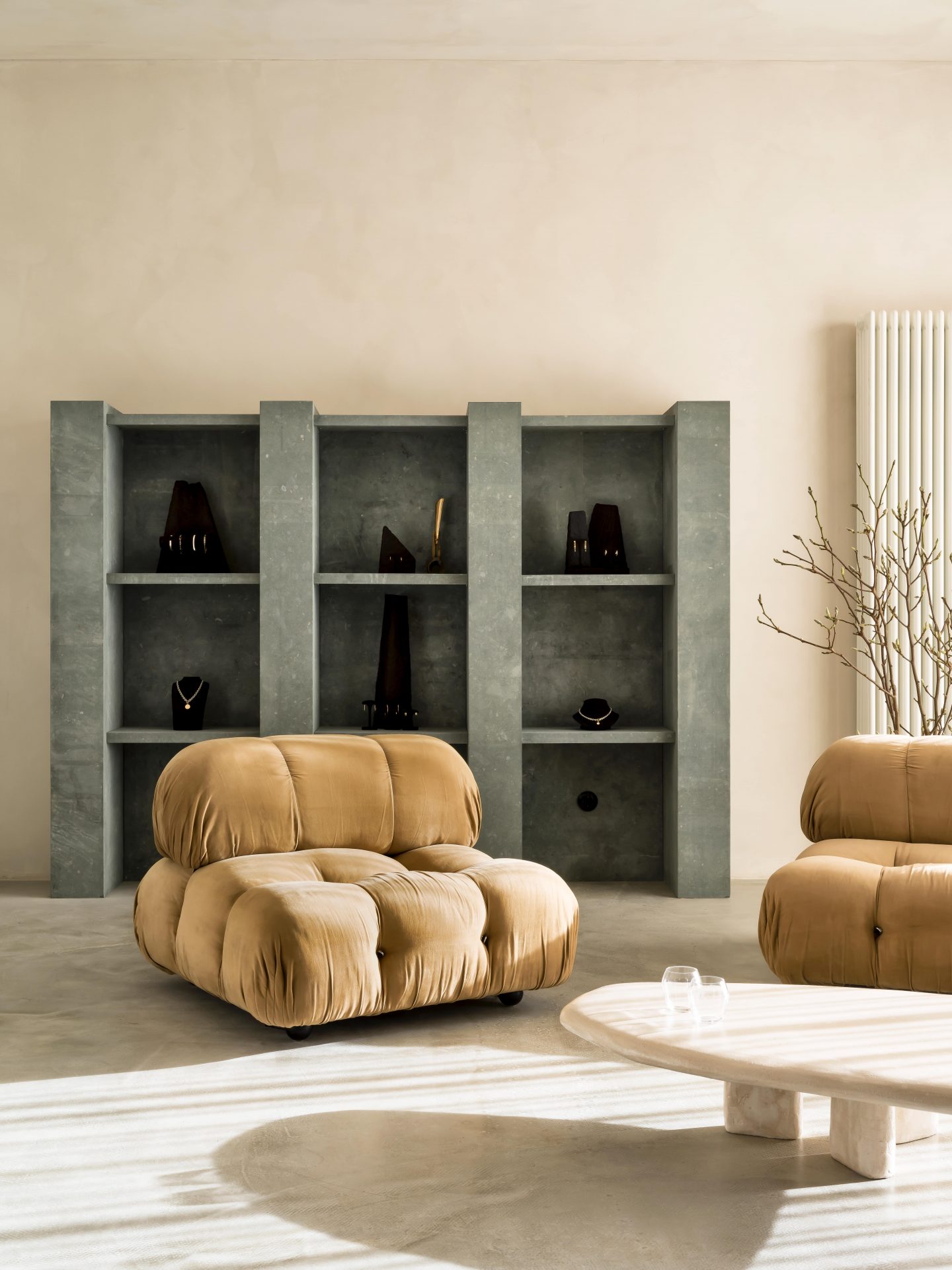 The designer, in collaboration with Falko Landenberger, created all of the bespoke furniture, including an angular hand washing basin, a large table and benches, and a three-by-three display shelf, all constructed from natural stone quarried in Germany. In addition, an irregularly-shaped mirror reminiscent of a large erratic boulder, plush sand-colored sofas, and a low, off-white coffee table give the space a living-room feel. "The interplay of warm and soft, imperfect-cool and perfect-hard surfaces enable guests to experience ethical high-end jewelry with all of their senses," Degner concludes. Von Trapp created her own label in 2017, and her collections aim to be as environmentally-friendly and sustainable as possible. She works exclusively with recycled gold and vintage diamonds, melting them down to create new designs according to her expertise. Preview the new store below in these beautiful images shot by photographer Piet-Albert Goethals.