In the center of Copenhagen's most prestigious cultural area, near the historic Nyhavn Canal, lies 'Rue Verte': a stunning interior design studio, showroom, and boutique showcasing the best of Danish design, with timelessly handcrafted furniture, lighting, and understated objects.
Established in 1994, the studio casts its focus on designing residential and professional spaces that are both contemporary and classical, serene and sophisticated, and balance beauty and function with a sense of wellbeing. The Copenhagen boutique is decorated with multiple home spaces for visitors to preview as potential living areas, with custom offerings in addition to their interior and decorating services. While the studio proudly adheres to Danish design principles—"we do love a muted color palette, understated designs, and creating a harmonious space that fits in its surroundings," explains Mikey Estrada, "which is very much in line with the Danish way of decorating"—the world of Rue Verte expresses more details and layering of different materials than what is typically found in the aesthetic of Scandinavian minimalism.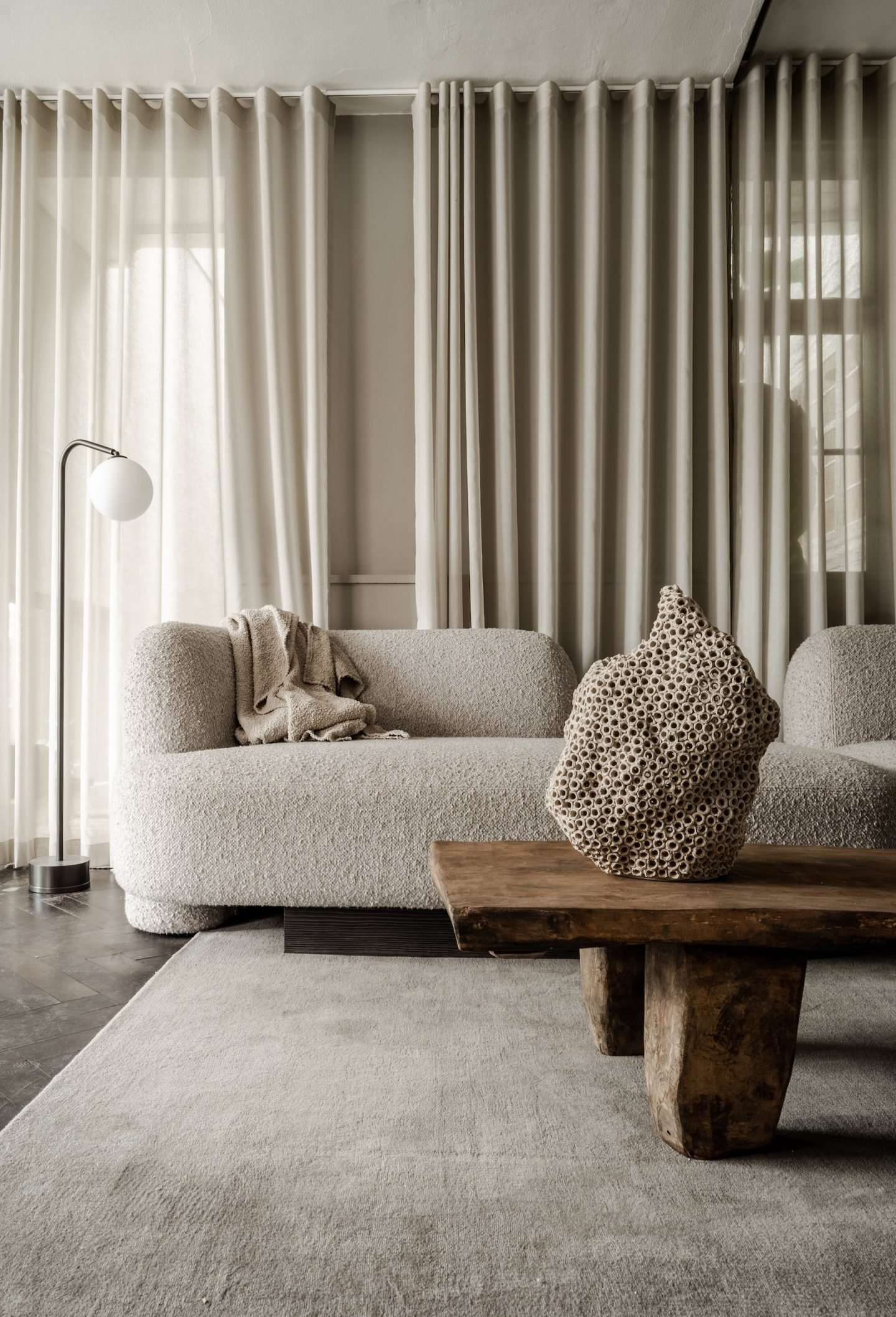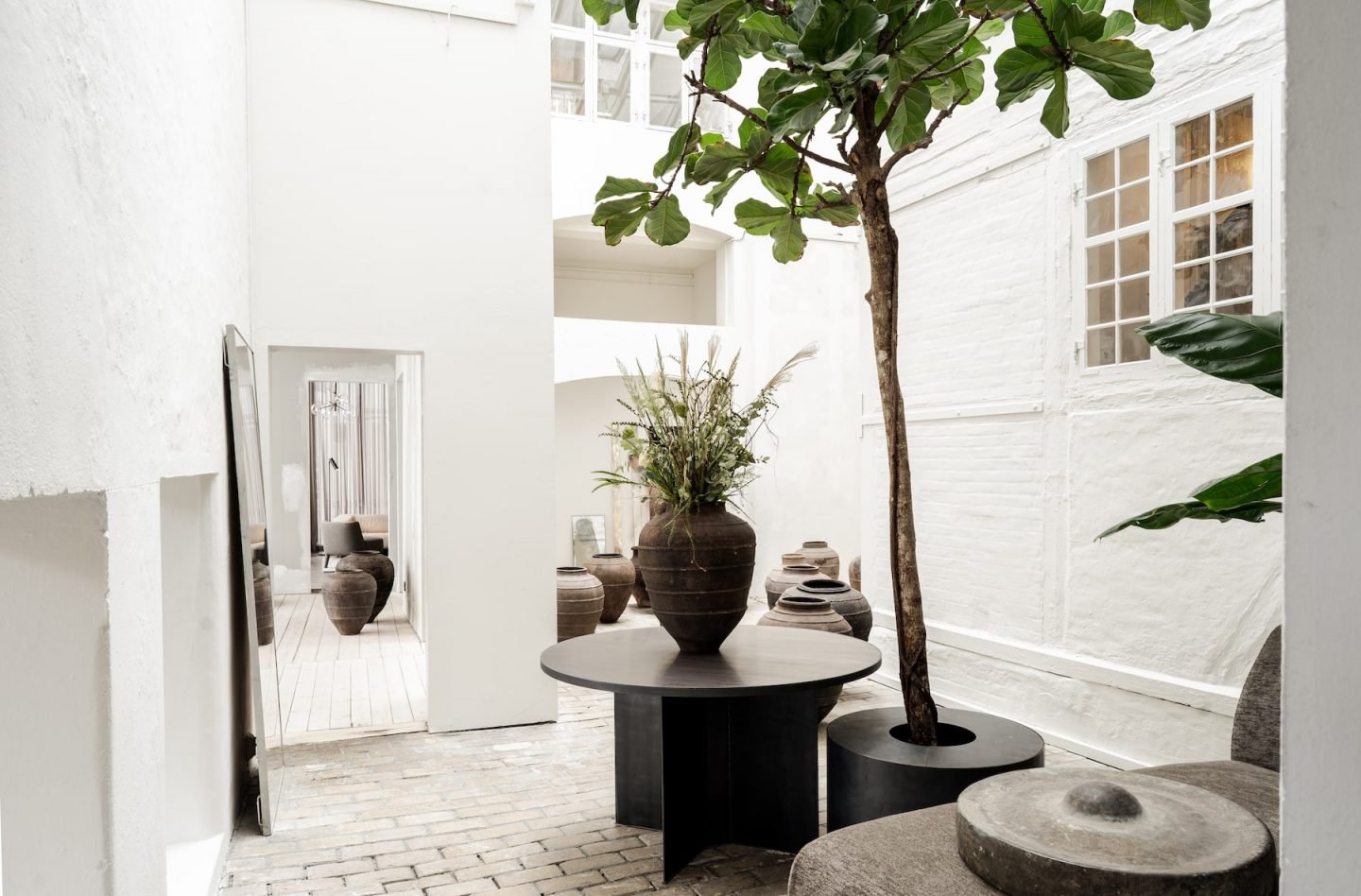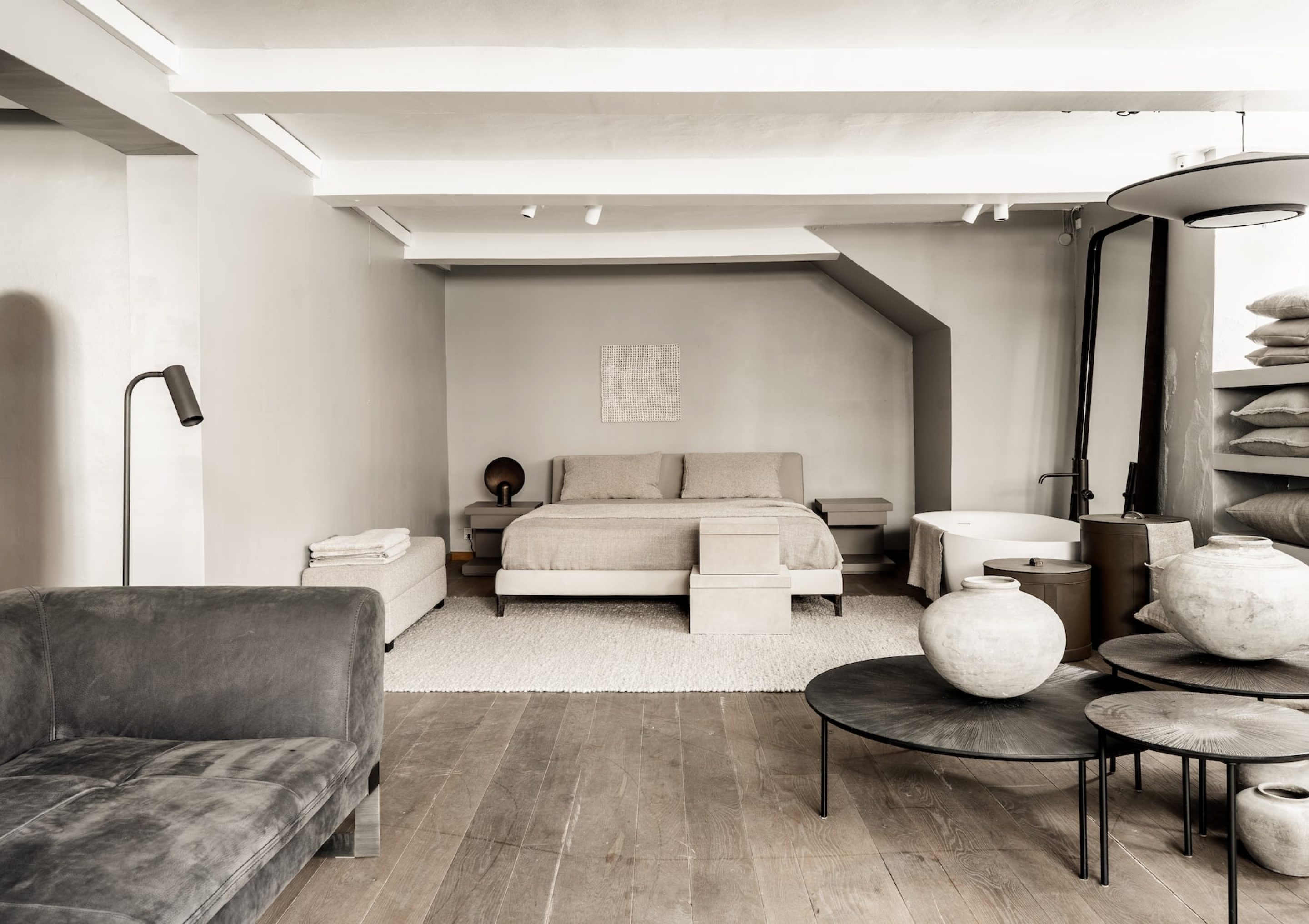 "Many of our partners are Belgian, French, and Italian designers, and the combination of their design aesthetic with our minimal approach results in clean yet layered spaces, which we find really exciting," explains Estrada. Highlighted pieces include the studio's own black ceramic tableware, which uses an ancient firing technique to create a textured, dark metallic color, antiques that consist of everything from tables to pottery and vases, and a made-to-measure design line titled 'RV Design' in various stones, metals, and leathers. "We love using all our senses and always try to incorporate an array of finishes, textures, and patinas. We truly think that aging is beautiful, and that your furnishings should be allowed to look 'lived in'".
ADDRESS
Rue Verte
Ny Østergade 11, 1101
København, Denmark
OPENING HOURS
Tues – Fri: 10:00 – 18:00
Sat: 10:00 – 17:00
CONTACT
Tel: +45 33 12 55 55
Website