In Seoul, Cov Studio has designed 'SpaceDog', a fantasy-driven hospitality venue that is inspired by the visual elements of a space station. The theater, café, studio, and rooftop terrace is based on the theme of an emergency landing on Earth, and is demonstrative of Seoul's forward-thinking and creative design scene.
"SpaceDog is a place where you can find comfort in a new world," explain the architects behind the project. The firm utilized textures, shapes, and colors that are indicative of outer space throughout the complex. On the lower ground floor is the movie theater, where visitors can experience the cosmos in darkness. The first and second floors are designed so that guests feel they are traversing through the universe, with a futuristic and monochromatic environment featuring stone, glass, metal, geometric and sleek furnishings, and an asteroid installation backdropped against a glass wall.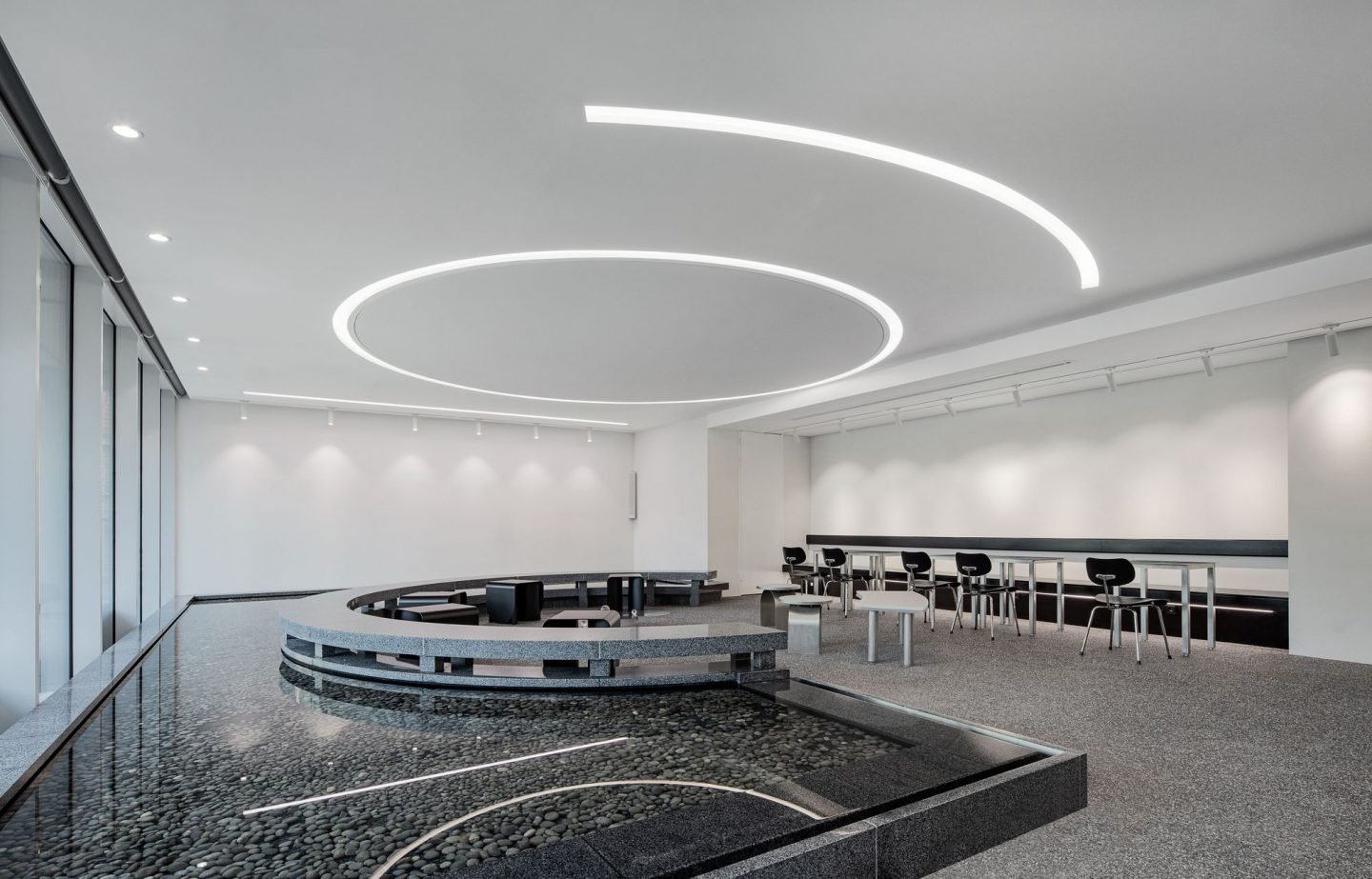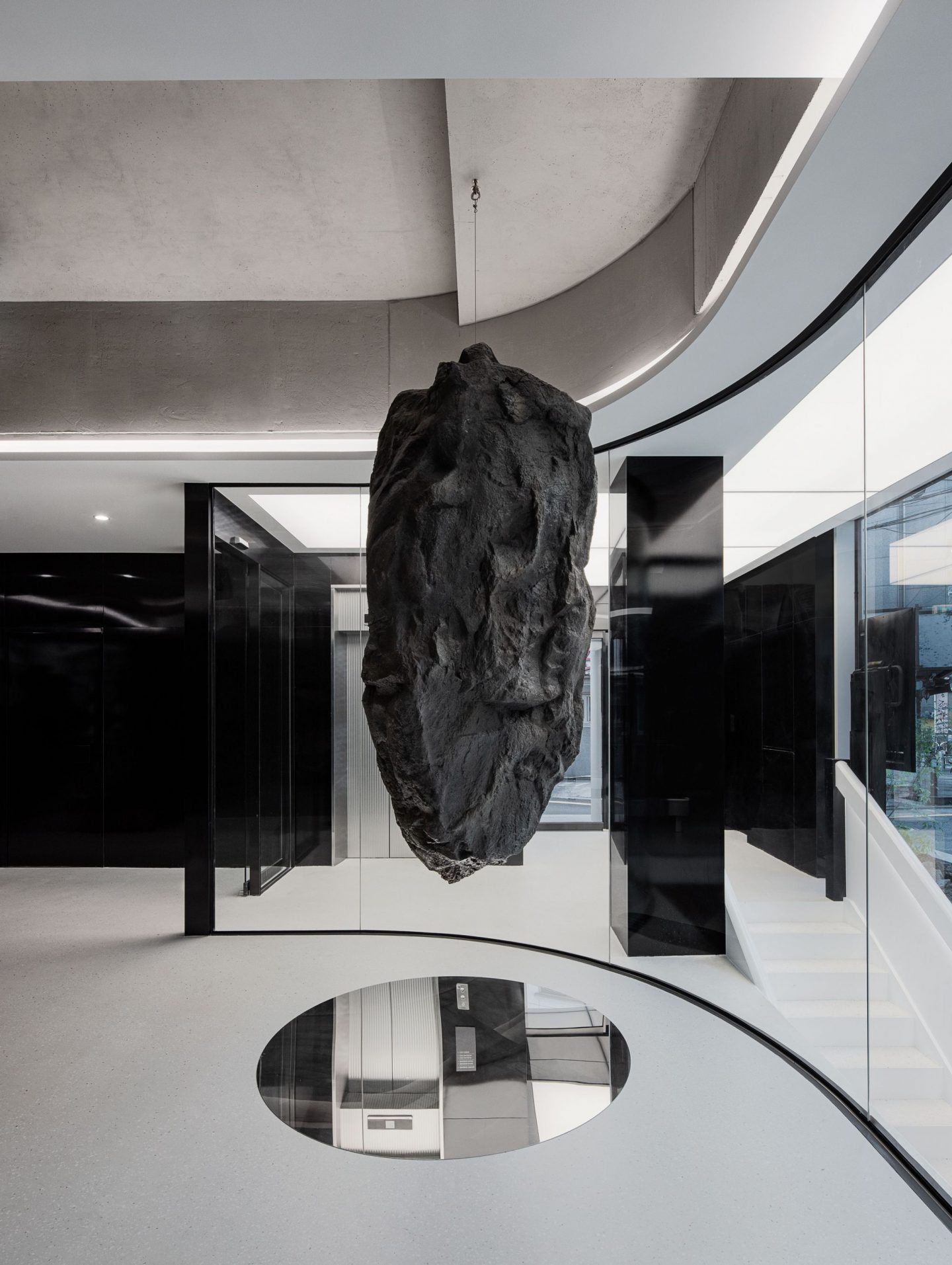 Custom-designed lighting in a halo-shape complements a semi-circle of stone benches in the sitting area, in a manner that the studio hopes will create synergy and inspiration. Behind it lies a large water feature accentuated with thousands of gray pebbles. "I hope that the sound of water flowing through the space and the warm sunshine of the rooftop terrace will be a healing agent for the weary traveling soul," they continue, where "the third and fourth floors aim to feel like a crash site on earth." The materials used on the rooftop terrace accentuate the planet's natural raw materials, such as light, water, stone, and metal.