French artist Virginie Hucher continues to focus on painting and sculpture, in response to her ever-changing physical and emotional landscape. Her abstract paintings, rendered in beautiful, earthy color palettes, aim to visually depict the vastness of nature and the interplay of body and mind.
"Land and sky, land as the body, sky as the soul," is the aphorism Hucher abides by. While she views these things from a state of balance, it is in their natural contrariness that the artist sees beauty and draws her creativity from. Her works have a deep connection to their surroundings, with their origins in the 'great outdoors': whether paint on canvas, ceramics, or sculptures, each is a vibrant visual landscape of color interplay, with bold shapes and wild yet harmonious finishes. "If she finds herself on sandy beaches in Canada, riverbanks in France, or untouched snowy landscapes in Sweden, in each place the nature of the environment and its individual rhythm play a significant role," explains a statement from her studio.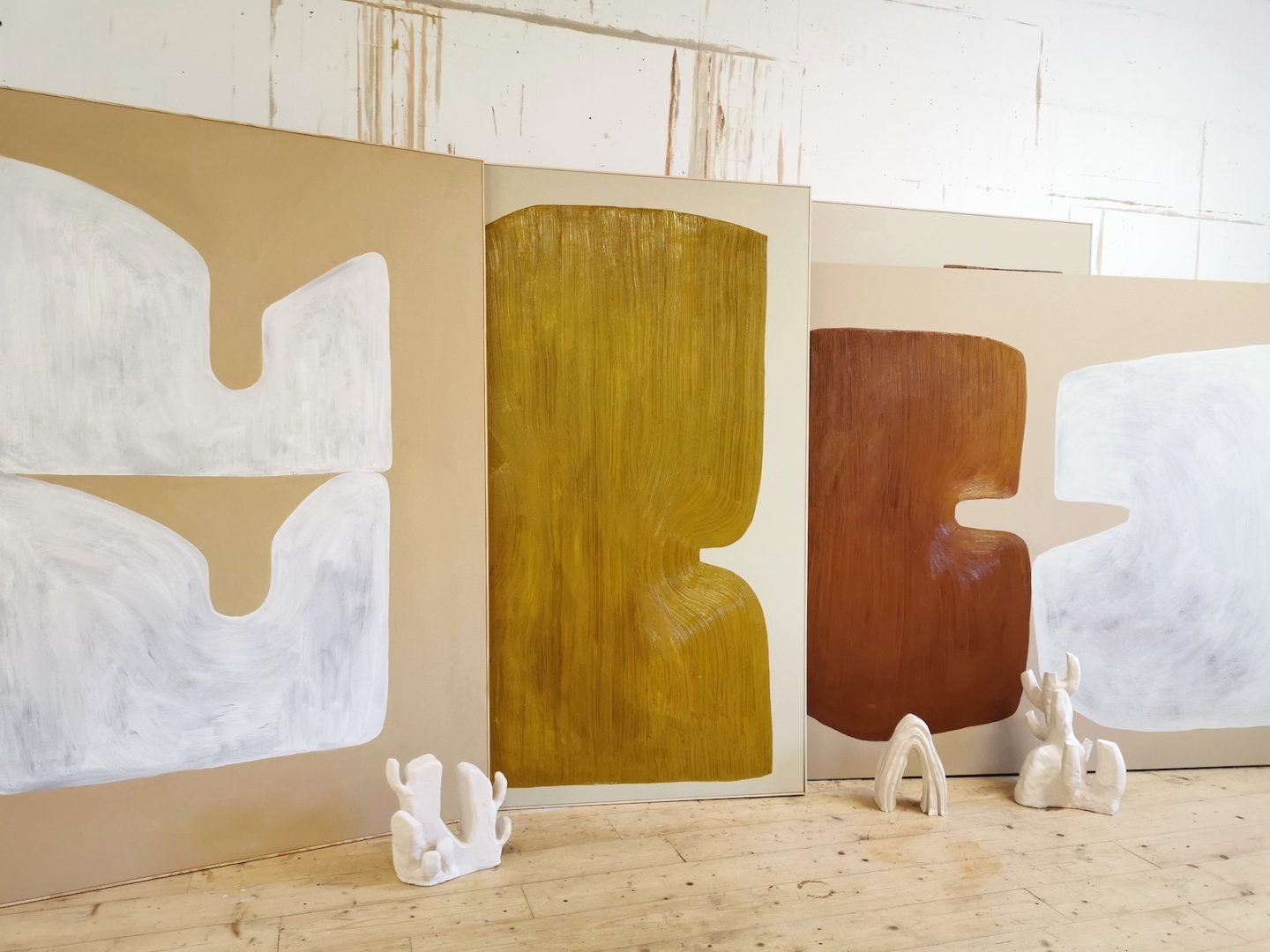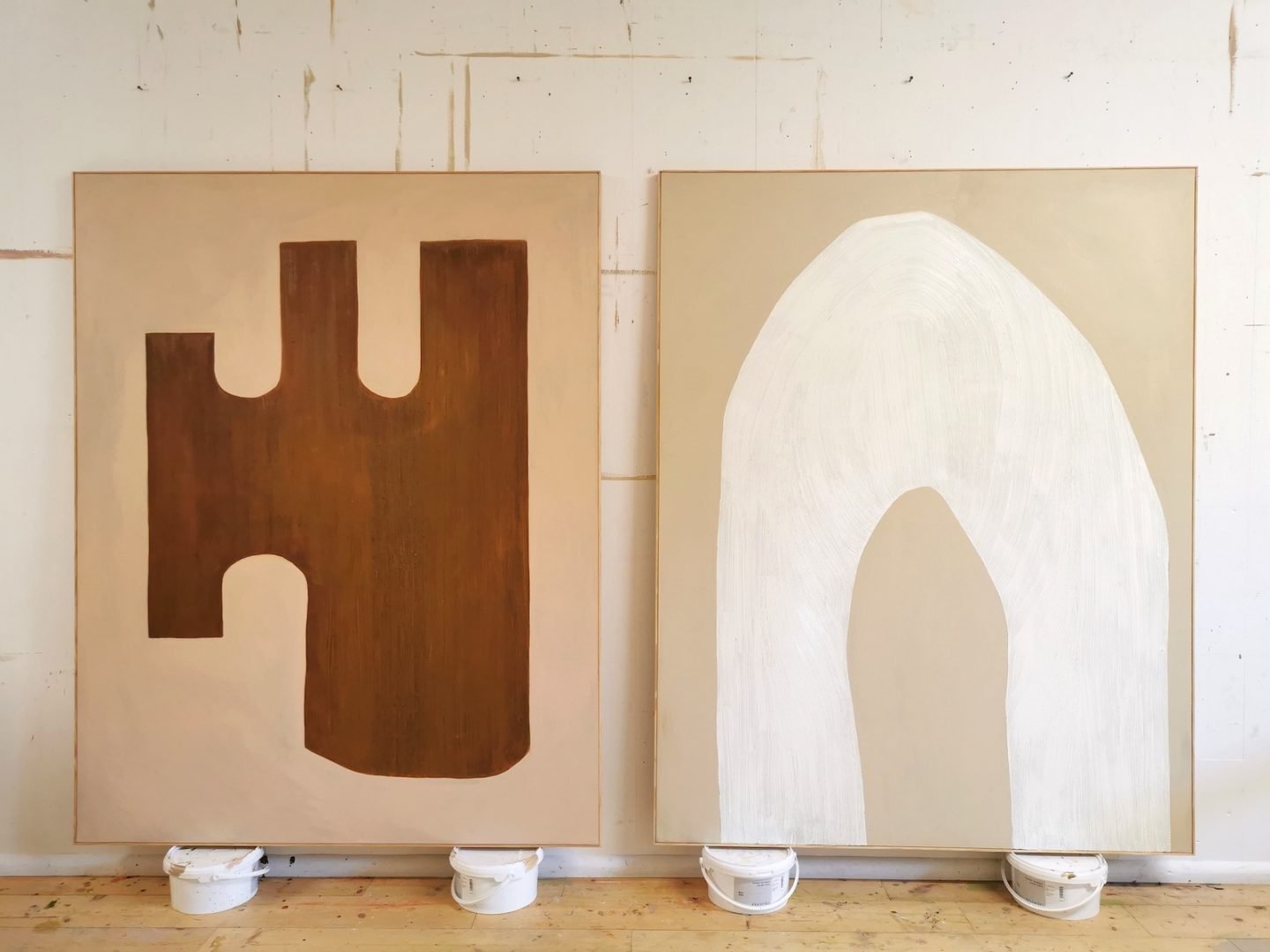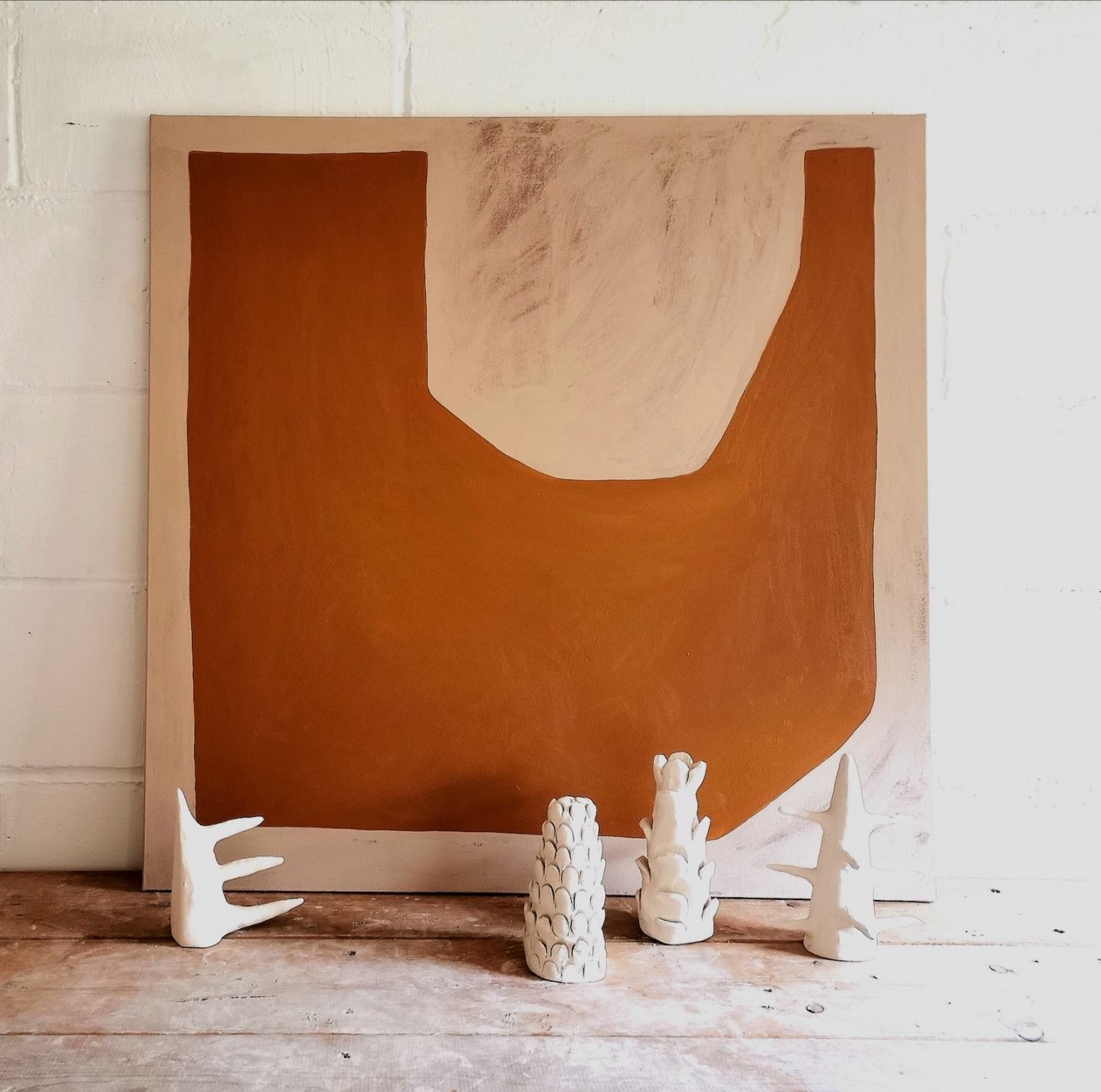 Having grown up in Paris, Hucher's interest in art developed through her experience as a dancer, using the rhythm of choreography to inspire what she produces. She sees dance as both a type of body language and a form of expression that teaches her to create a balance between body and mind. Looking at her numerous works, her closeness to nature is evident not only in their free-flowing forms, but also in her use of colors: ochre, white, yellow, green, and terracotta make use of natural pigments, thus expanding her exchange with the natural world.