Figurative painting by Martine Johanna
Artist and painter Martine Johanna is exploring the boundaries between contemporary illustration and figurative painting. In her works she draws imaginary worlds with a stylistic nod to fashion and a great eye for detail. The mostly female figures are depicted in a surreal environment or are isolated in their thoughts.
Her current solo exhibition at Walls in Amsterdam entitled 'The grand illusion of sanity' examines her fascination with the persistent prejudices about female mental state. In particular, the social tendency to label women as 'hysterical' or inappropriate once her natural behavior conflicts with the patriarchal standard. This denial of the right of being outspoken as a girl and woman awoke in her a strong sense of alienation from the world around her. As Martine states, she mainly seeks liberation in her work.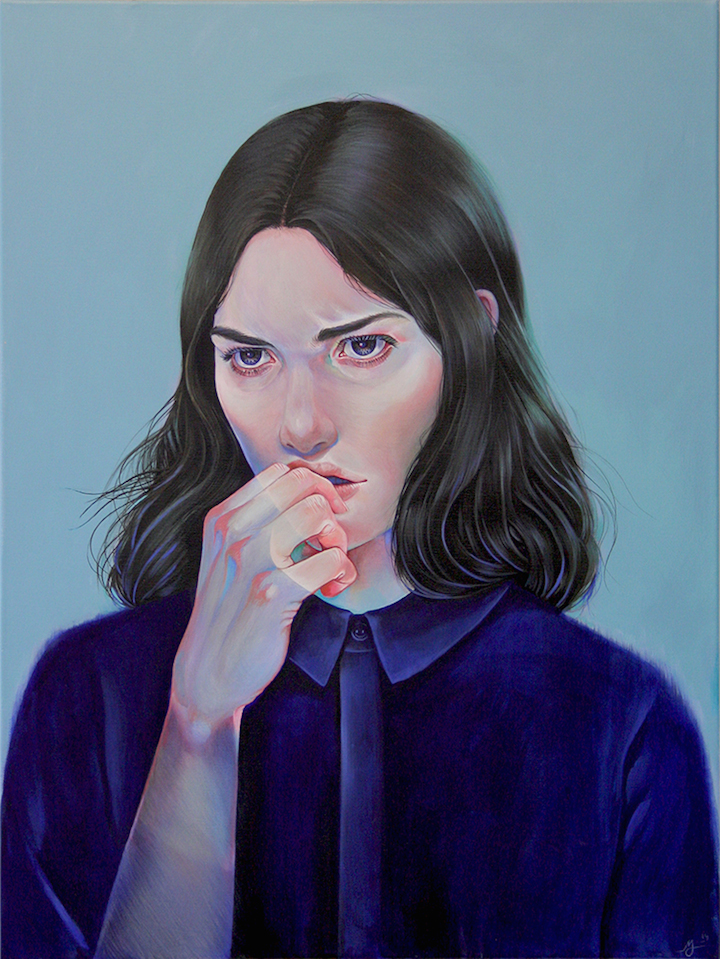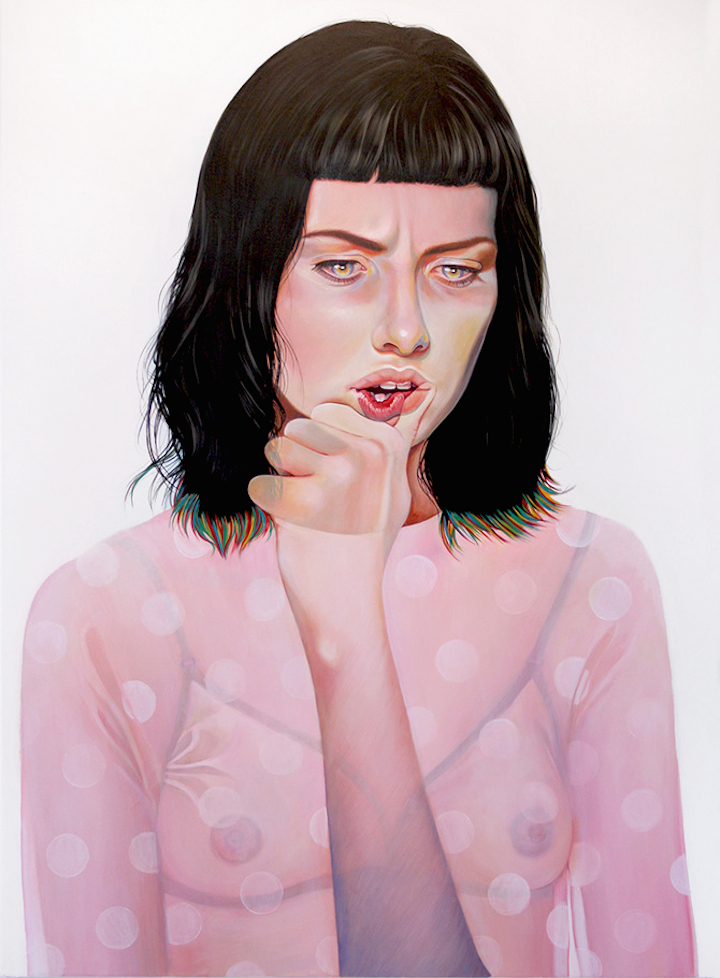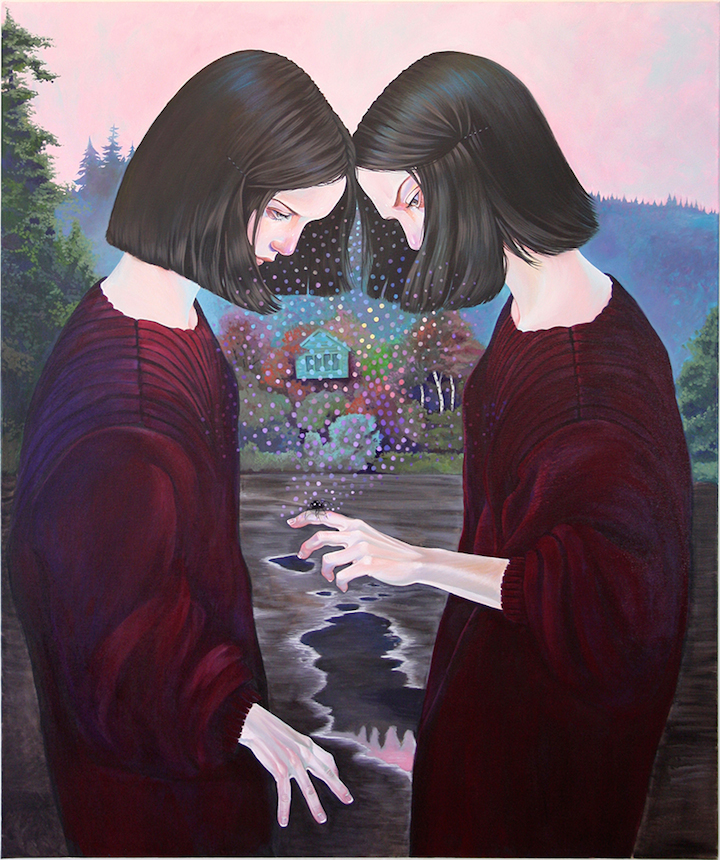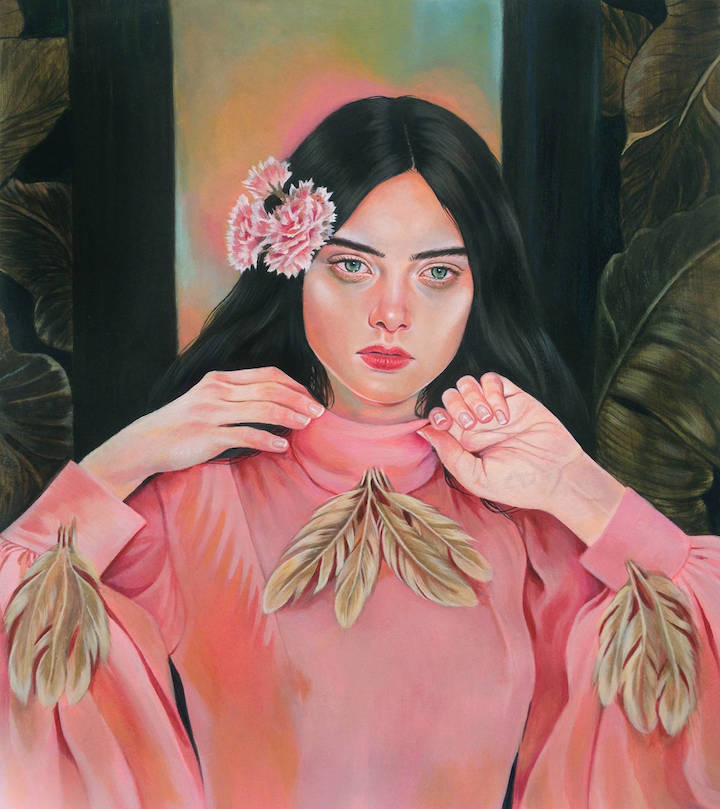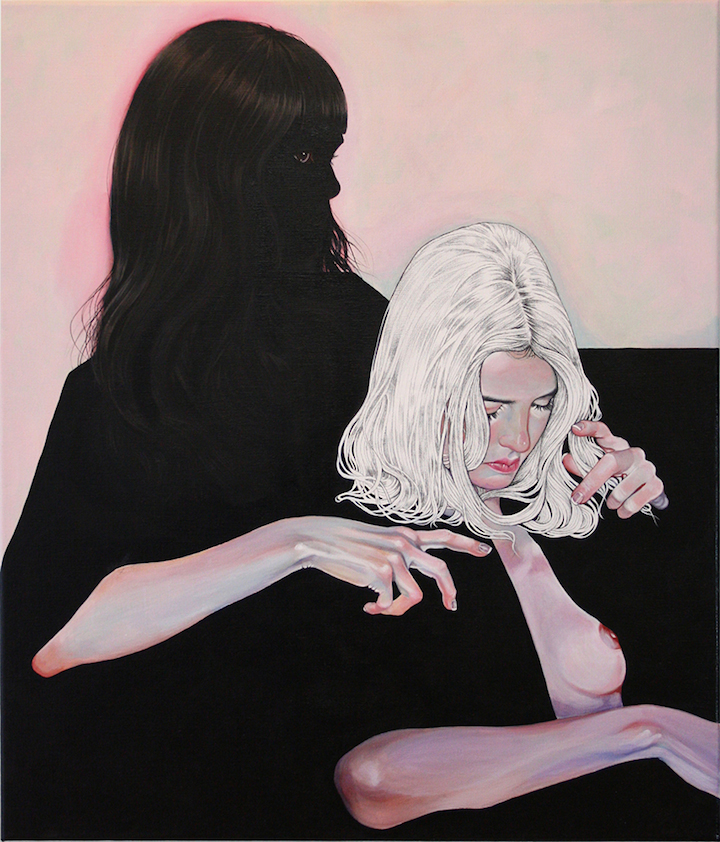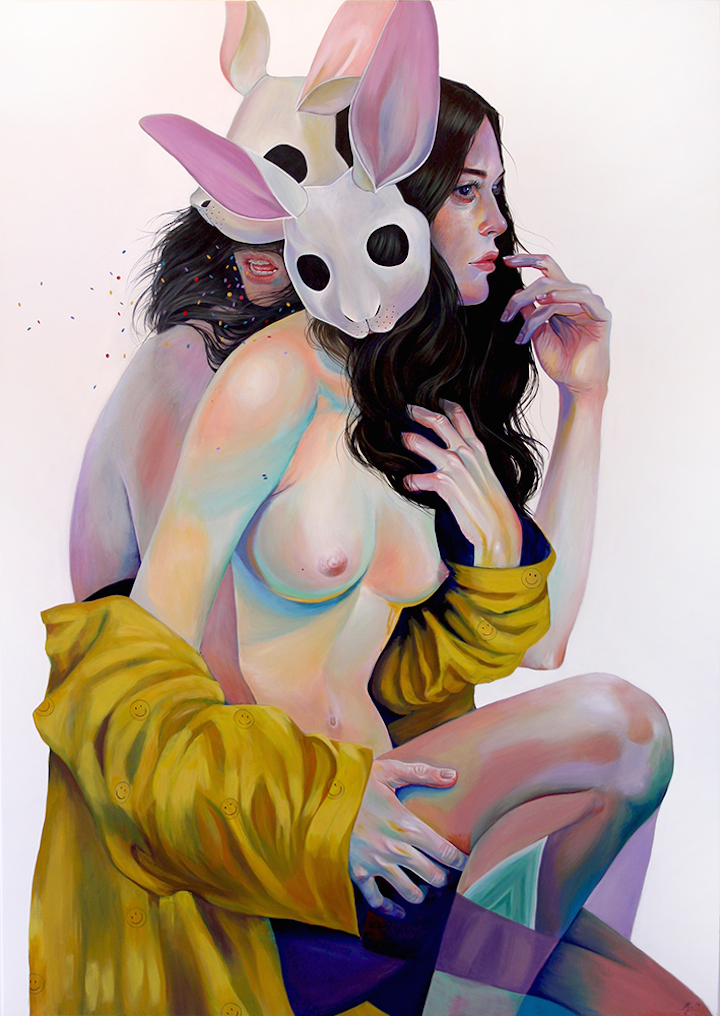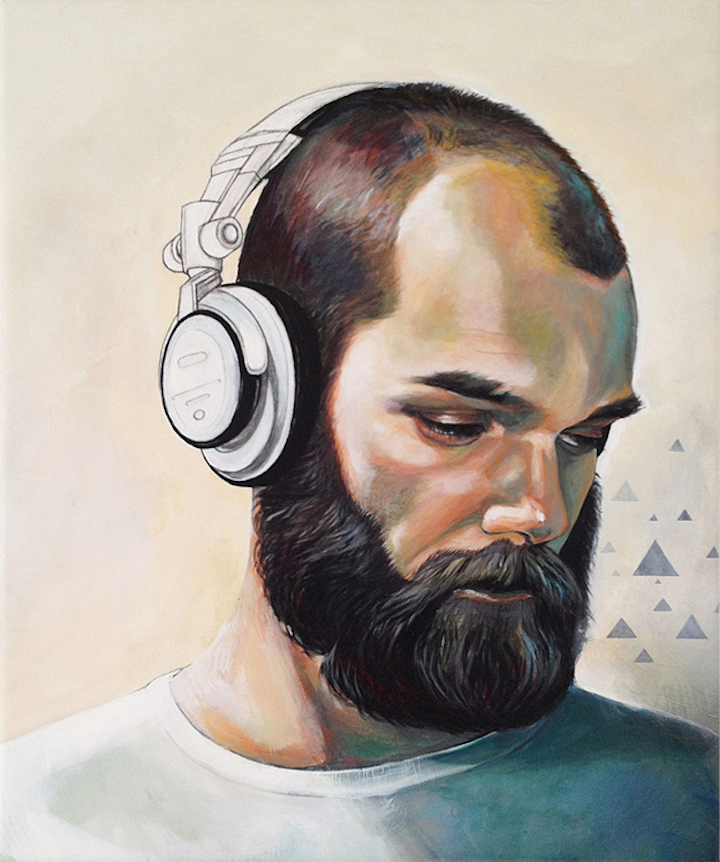 All images © Martine Johanna | Via: Booooooom