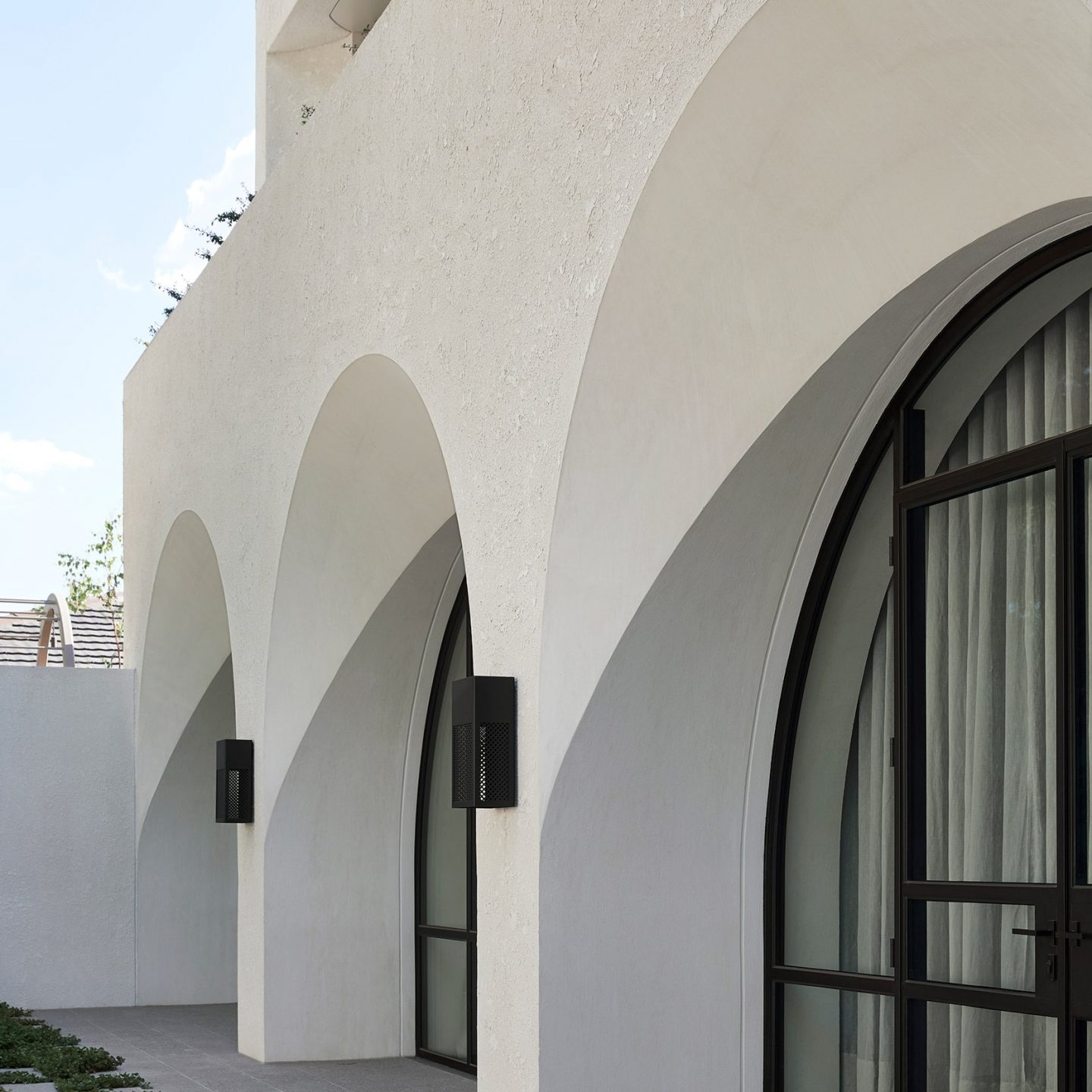 Huntingtower Road, Jolson's Iconic Apartment Complex With Curving Arches And Verdant Surrounds
Set in a wide and green suburban side street, the Huntingtower Road apartments appear more like a bespoke house than a multi-home complex. The structure is undoubtedly characterized by its geometric form, with deeply arched windows and doors that are reminiscent of the Catalan architect Xavier Corberó's iconic Casa Sublim home. "These arches have been sculpted in a contemporary manner to not only interact with the light, but also to create a 'veil' for the residents," explains a statement from the firm. "In time, plants will cascade from the roof to provide another 'sheer' for this unique development, the effect of which evokes being within a garden," they continue. Some of the apartments benefit from courtyard gardens, while others enjoy an aspect into the treetops.
Interior features include stone fireplaces, wide marble kitchen island benches, two separate living areas, and three-meter-high ceilings. Expansive white walls offer residents to display paintings and bespoke design objects. The external materiality carries into the interiors beyond the unusually wide window sills, further extending the garden experience indoors. "The result is a coherent design story whether you happen to be inside or outside in the garden," says the firm.