In Nonthaburi, Thailand, Stu/D/O Architects has designed a concrete residence with glass-walled living spaces looking out onto courtyard gardens and a swimming pool. Functioning as an intimate shelter, 'Casa de Alisa' is characterized by strategically-placed openings that bring in natural light while ensuring enough privacy for the interior.
Defined by intersecting concrete planes resembling Brutalist architecture, the two-storey minimalist building appears monolithic, while containing a sense of place and home within. "This simple structural composition allows for the architecture to be reduced to its absolute minimum," explains the firm. "The cast-concrete provides a visual barrier towards the surrounding neighborhood while also acting as a buffer, a sound barrier from the public road directly adjacent to the site."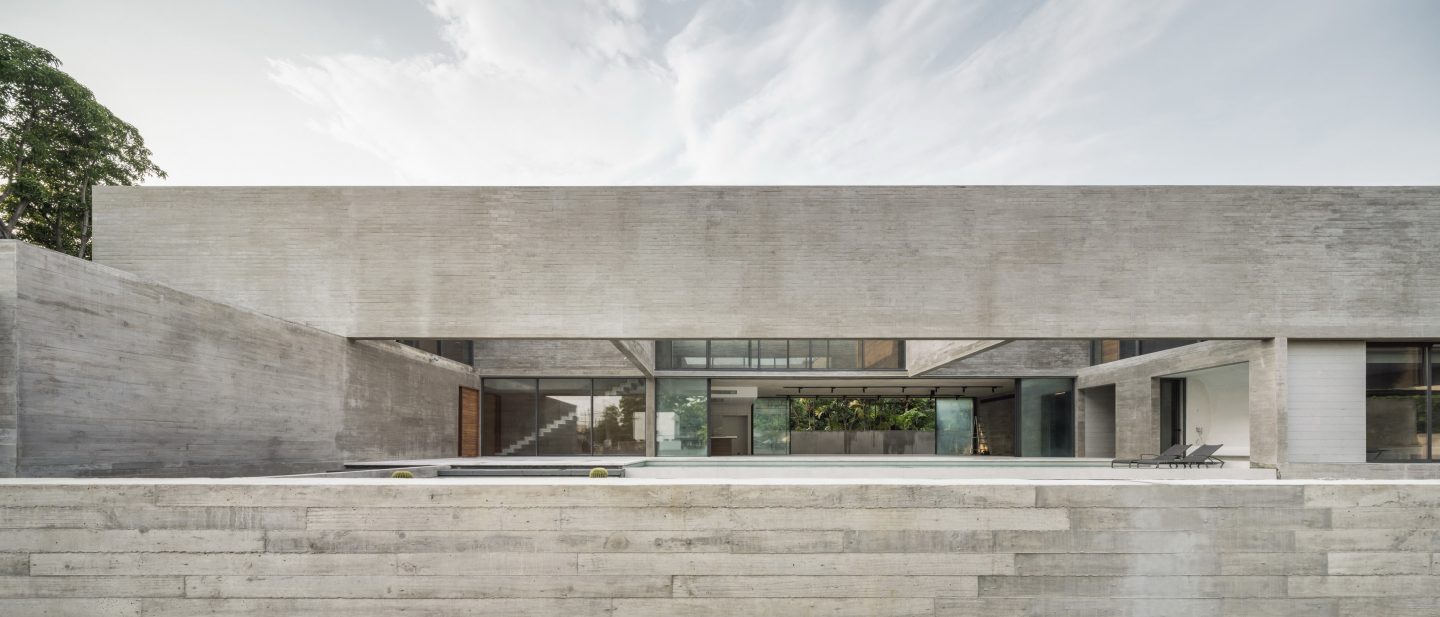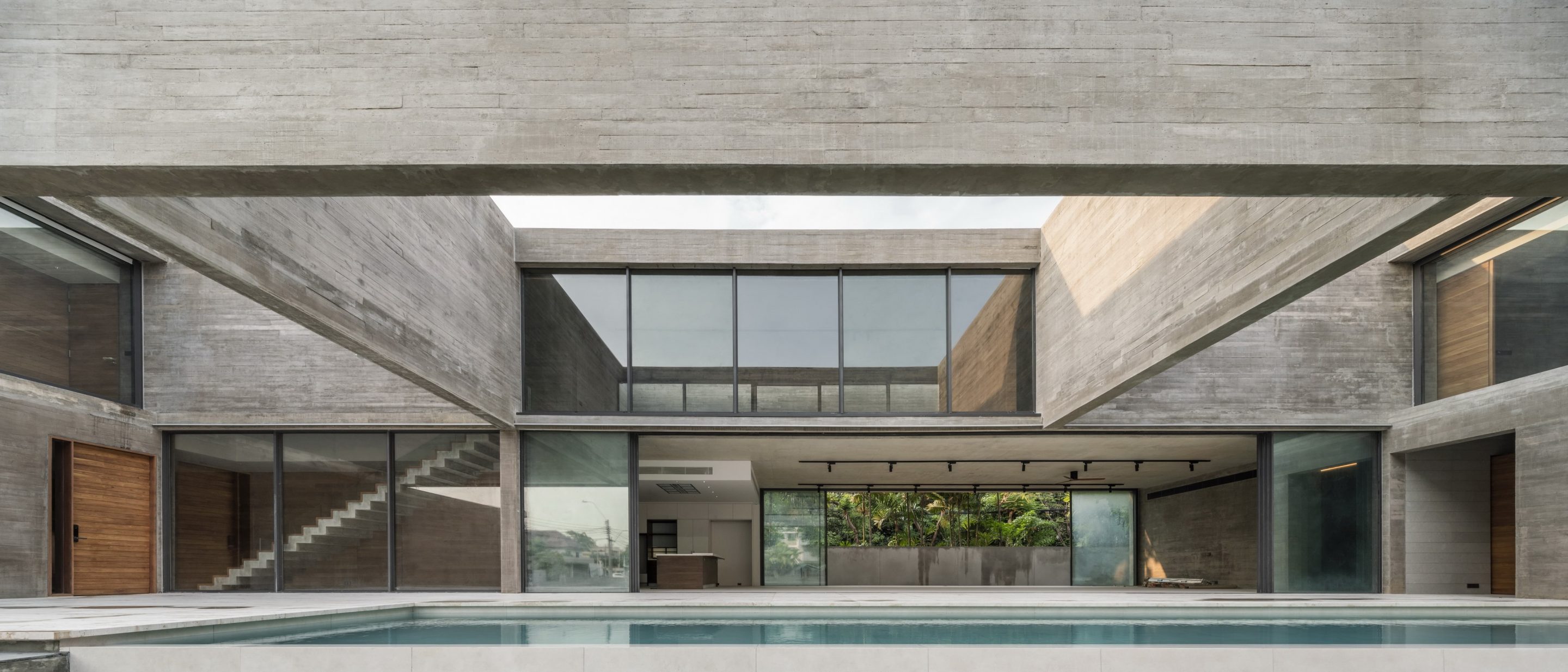 Split across two levels, the architectural plan is distinguished by a division between social and private areas—the former found on the ground floor, the latter on the upper level. "The planes divide each living quarter to maintain privacy and give distinction to each bounded space," the architects explain, adding that "the 37-meter-long cantilevered plane on the second floor acts instead as both the main facade of the residence and as a consistent backdrop that ties each of the quarters together." Throughout, concrete walls are penetrated by an abundance of glass and openings which allow daylight to flood into the interiors. On the ground level, glass doors can be opened to remove the division between the home's internal spaces and its intimate outdoors, which feature a garden and a pool. Inside, wood accents create a warm contrast to the mostly concrete interior, adding an organic feel to the otherwise austere ambience.