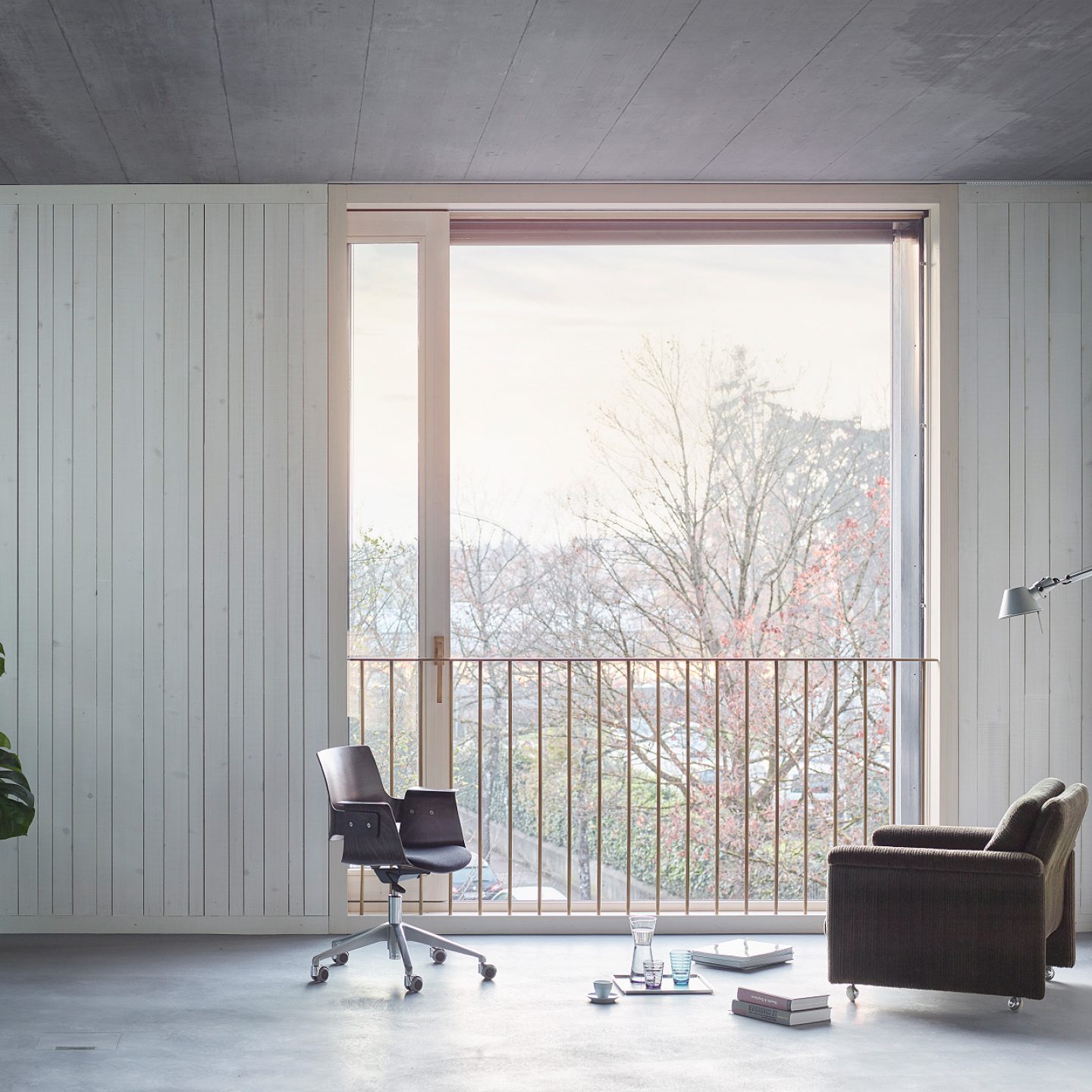 In Austria, Bernardo Bader Architekten's Atelier Klostergasse Stands Out From Its Surroundings
Austrian architect Bernardo Bader has designed a new home and studio for his eponymous firm's practice titled 'Atelier Klostergasse'. The geometric form of the concrete building looks as if it has emerged from a different realm of architecture; its slate-colored exterior and rectilinear shape stand in stark contrast to its surroundings.
Located nearby Lake Constance in the city of Bregenz in Austria, the slender structure comprises four floors that are stacked on top of one another. The spaces are organized across all floors with precisely equal proportions, but with large windows that vary in placement, to provide differing views and positions of sunlight. "The dark-stained concrete reveals its full sculptural and atmospheric potential with this project," explains Bader. "Both skillfully planked and left untreated, vibrant surfaces symbolize the work process and the primal power of this material." Bernardo Bader Architekten currently uses the two lower floors, while the floors above are divided into three rental apartments. Indoor features include naturally limed spruce wood and fittings made of raw steel, which give the living and studio spaces an industrial yet characterful atmosphere. "The surface structures and their tactile quality infuse the individual studio and living spaces with their unique ambiance," concludes Bader.