From endless grapevines and fruit orchards to cured meats, nutty cheeses and elegant wines, South Tyrolean food culture bridges time-honored cultivation techniques with contemporary directions in dining. In collaboration with Visit South Tyrol, IGNANT spoke with Gault & Millau-awarded chef Manuel Ebner of 1524 to get a taste for the modern spirit of this abundant region.
There are certain corners of the world that are so lavishly endowed with natural beauty that the word "magical" comes to mind. South Tyrol is one of them. Framed by towering mountain ranges and scattered with charming medieval villages, the autonomous northern Italian region boasts a highly diverse landscape and a pleasant climate. These favorable conditions lend themselves to abundant and varied natural produce, which forms the heart of the region's food culture.
Within a compact 7,400 square meters, the South Tyrolean landscape spans from the temperate Mediterranean to the dramatic alpine. Plentiful valleys smattered with apple orchards, sloping vineyards, thick pine forests, and pristine lakes stretch up through high-alpine pastures and into the lofty heights of the craggy ranges framing this autonomous region, from the Italian Alps to the UNESCO-protected Dolomites to the east. In this spectacular province—'Alto Adige' in Italian, named after the river running through it, Austrian warmth mingles with Italian flair, yet its some 530,000 inhabitants embrace an identity that is altogether unique. In no aspect of daily life is this more discernable than South Tyrolean cuisine.
If every region has its quintessential product, South Tyrol's is Speck, a type of cured and salted pork with plentiful local variations—ranging from the cured, lightly-smoked South Tyroelan Speck, often prepared with juniper berries, to the dry-cured and smoked Speck dell'Alto Adige PGI, which 29 producers in the region have the right to produce according to the coveted "indication of geographical protection" label. In its many forms, the cured meat makes an appearance in countless hearty dishes, like Knödel or Canderli—bread dumplings made from leftover bread and cheese—to Schlutzkrapfen, semi-circular pasta stuffed with a variety of hearty fillings, from spinach to ricotta and mushrooms to potato and sauerkraut.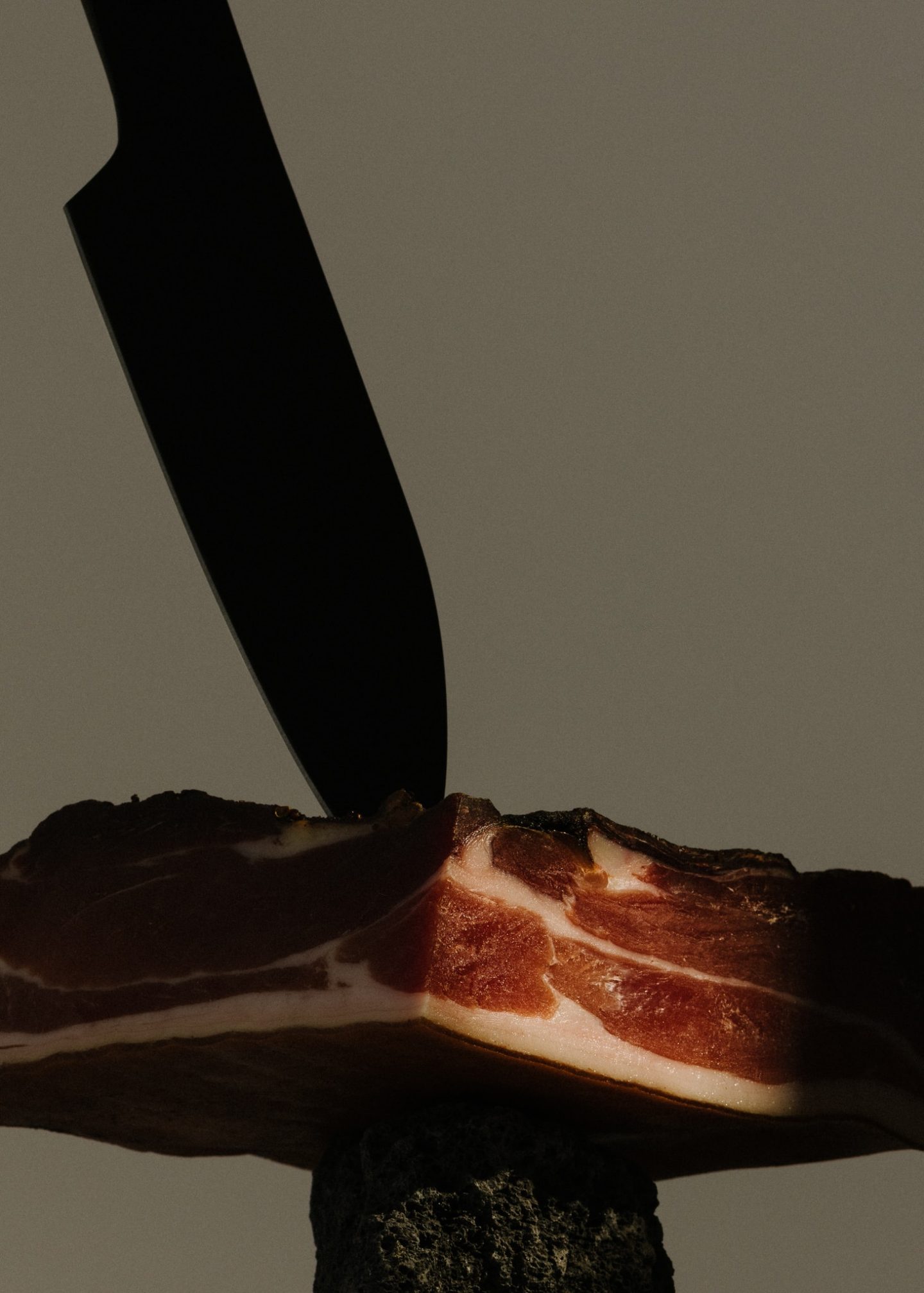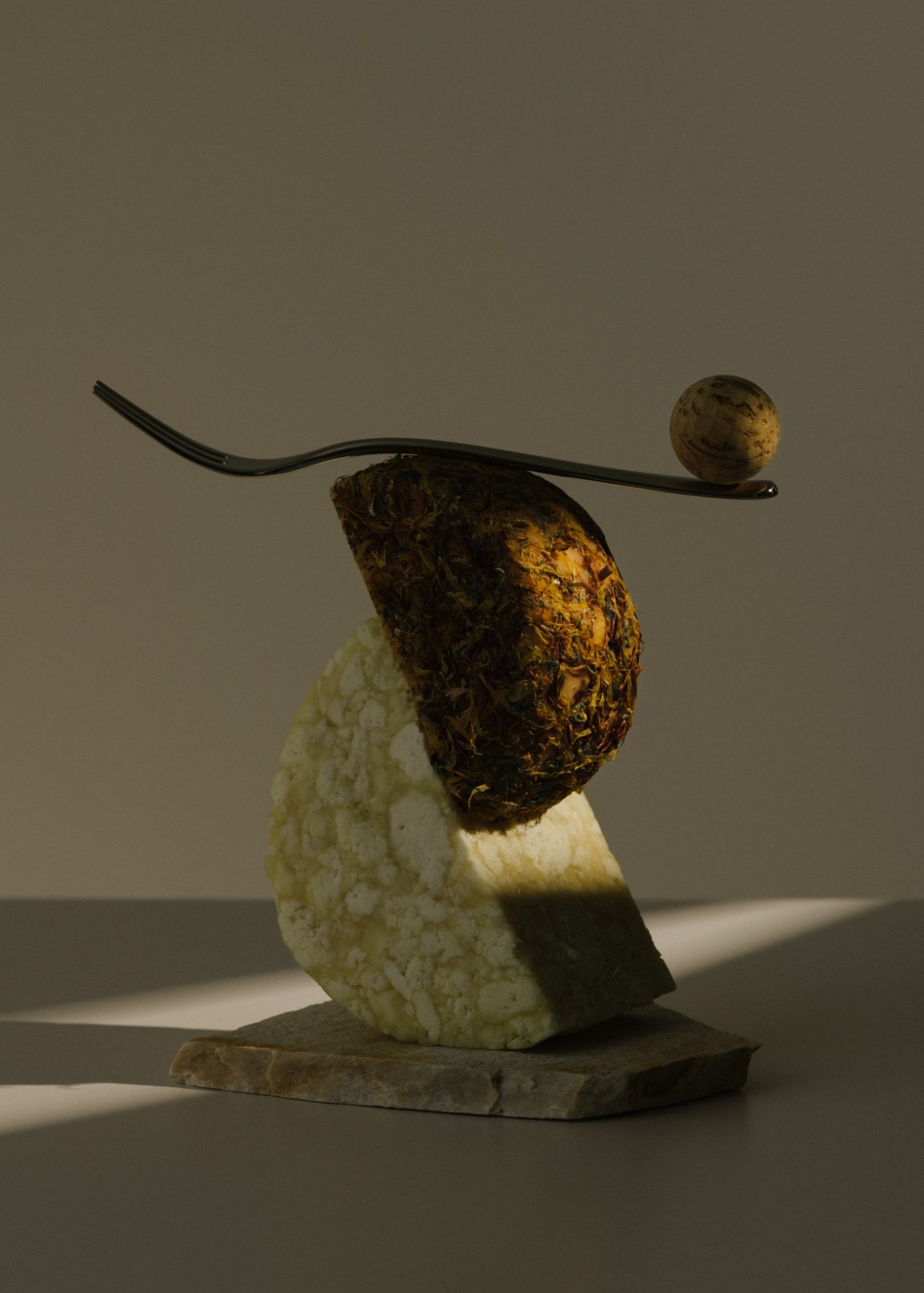 Speck is equally a mainstay on apéritivo platters across the region, accompanied by an abundance of hard cow's milk cheeses. There's the slightly spicy, sixty-day aged Stilfser (Stelvio) cheese from the Bolzano region; the elegant semi-hard Lagrein wine cheese made from alpine Mila milk, refined with wine and spices and encased in a rustic rind; and the Toblacher Stangenkäse, studded with small holes and notable for its distinctive delicate taste—just to name a few.
In South Tyrol's fertile low-lying river valleys, glassy waterways abound with fish such as Marbled Trout and Alpine Char. Vines and fruit orchards grow on sloping hillsides, producing 300 million kg of apples every year, which are enjoyed in myriad ways, and find particular popularity in the desserts of Apfelstrudel, spiced apples encased in a sweet, lightly-puffed pastry, and Apfelschmarren, a kind of fried apple pancake. Maize, wheat, oats and barley are grown in the south, and rye to the north—the latter of which is transformed into the delicacy of Schüttelbrot, a flat rye crisp bread that is formed through being shaken.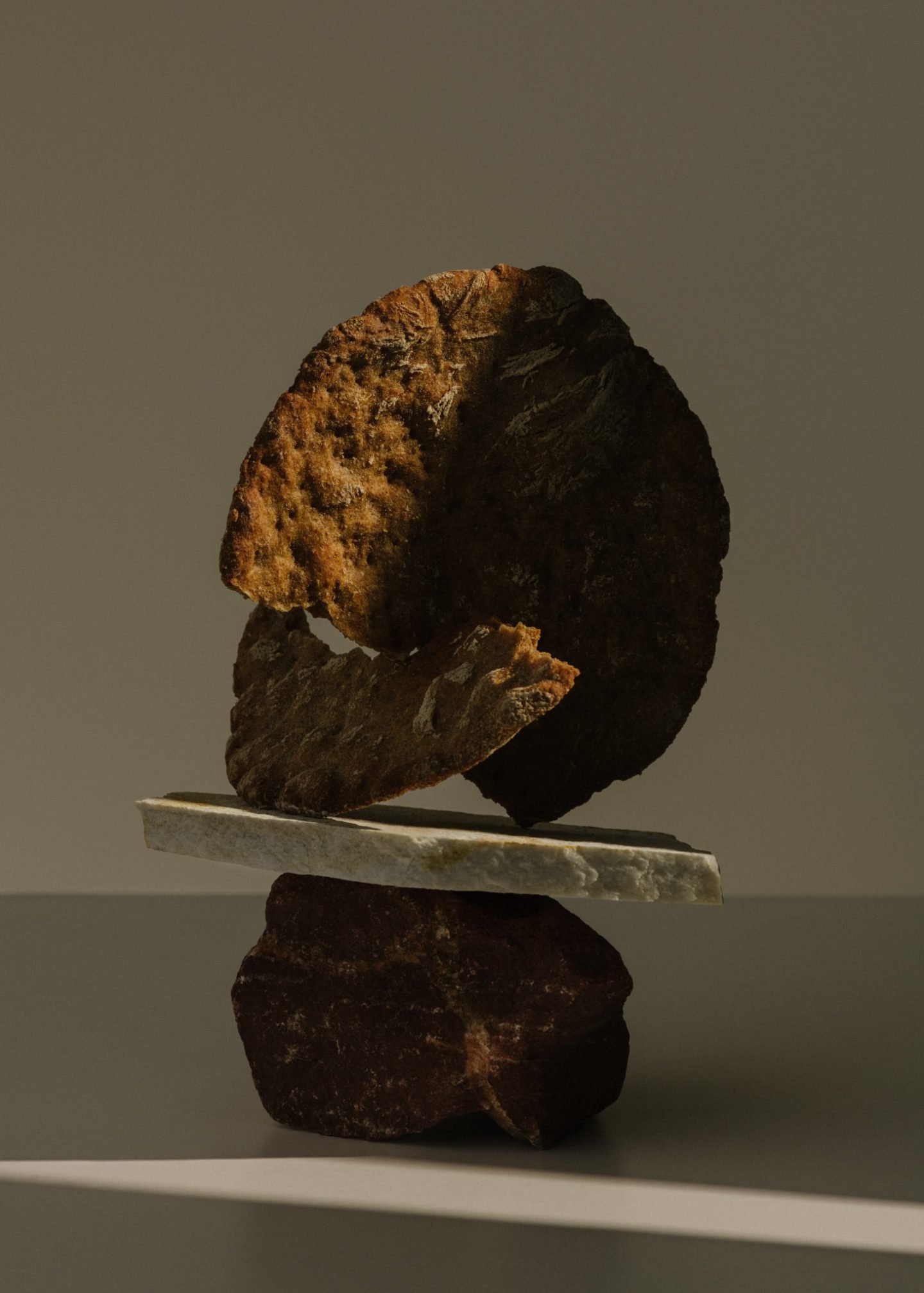 For local chef Manuel Ebner, the ins and outs of South Tyrolean agriculture are second nature. In spring 2020, the two Gault & Millau hat-awarded chef opened his restaurant 1524 as part of the guest house Ansitz Rungghof in the commune of Eppan an der Weinstraße, not far from the South Tyrolean capital of Bolzano. Eber has a deep respect for the traditional Austro-German influences on South Tyrolean cuisine, yet he often looks southwards to Italy in seeking new ways to interpret them.
"I want to bring the past into the future, as intact as possible.""My cooking has two main references: mountains and sea," he says. "I often take rustic products and combine with produce from the south: whether that's different types of algae, fish together with Speck, or Graukäse [grey cheese, a sharply-flavored, acid-curdled cheese from hay-fed cows] with smoked eel." In addition to making the most of local products, preserving and reviving traditional food preparation techniques is equally central to the chef's approach. "I want to respect the hundreds of years of history in the region, and hold onto methods of preparation that might be at risk of being forgotten," he explains. "I want to bring the past into the future, as intact as possible."
The great diversity of growing opportunities afforded by the region's geographical coordinates and climate afford chefs and cultivators the advantage of year-round harvest. "High altitude offers many cultivation possibilities," Ebner explains of his gardening strategy, noting that he has divided his garden into several different regions, each with its own specific conditions. "Every plant requires its own habitat, and its own soil—ranging from rocky ground to the sandy soil typical of wild coastlines." His fruit orchard, for example, encompasses different types of cherry, apple and plum trees planted in the traditional "old-world" style of mixed permaculture that extends a staggered harvest time from late June through October.
"Every season has its own advantages that I never want to miss"When planning his menus, Ebner is guided by the seasons—what's growing naturally around him at any given time. "Every season has its own advantages that I never want to miss," he says. "If something's ready for harvest, I can pick it at exactly the right time." Intuition and inspiration, too, play a leading role: "Colors influence me greatly, and often inform the foundation of a dish." In spring, green naturally takes center stage. Ebner waxes lyrical about its offerings: "New shoots, wild and new vegetables—everything begins to grow. We often go into the surrounding forest, and the huge meadow that backs on to the hotel grounds to pluck sprouts, wild flowers, and hop shoots," he says. "We build dishes on this basis, then add meat or fish later on."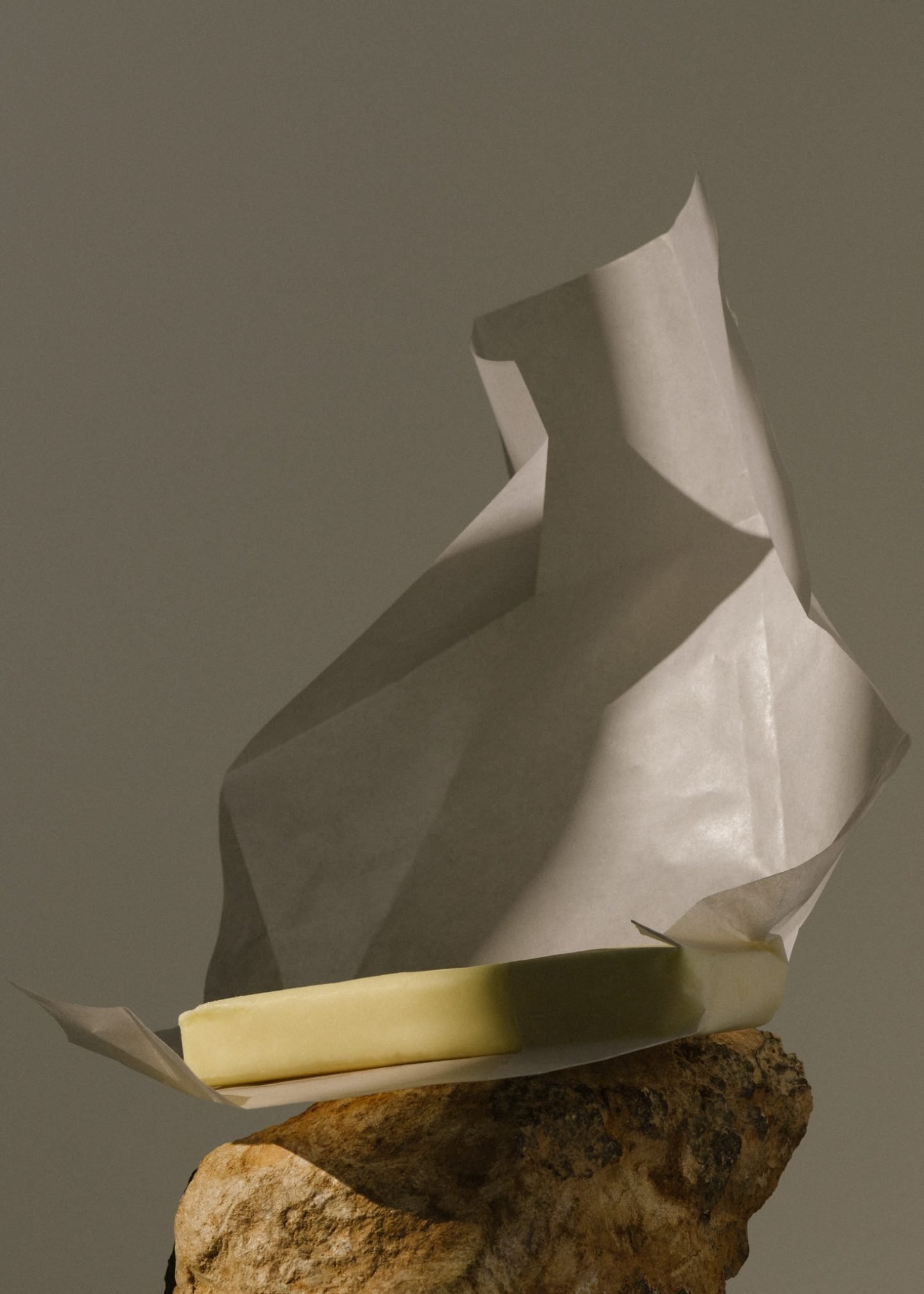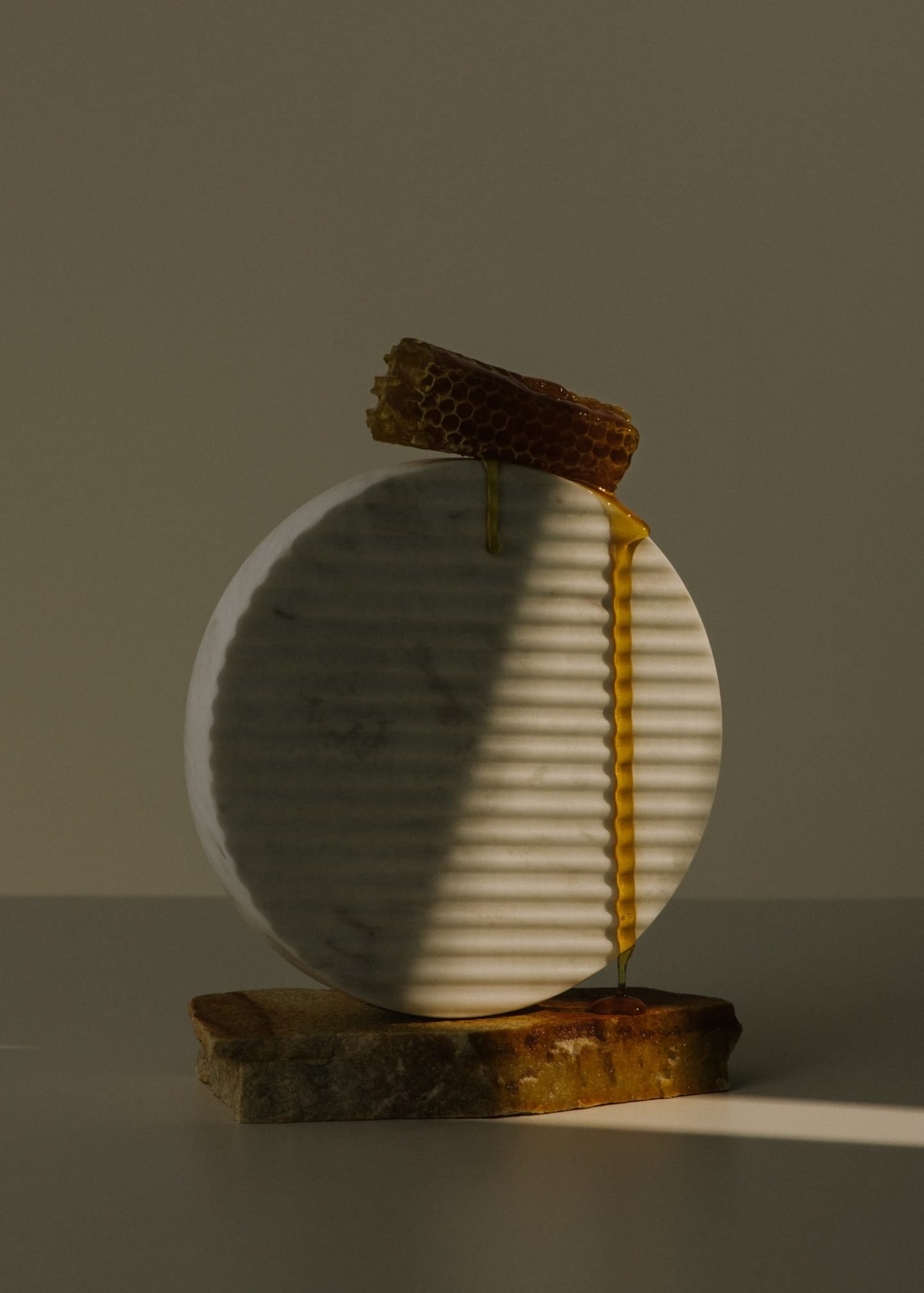 When sourcing that meat, quality is everything to Ebner. "Farmers who don't have huge economic pressure produce the best kind. They love what they do, and that's reflected in the quality of their offerings," he notes, adding that he tries to visit his regional producers at least once a year—from his favorite hobby farmer with a tiny farm, to a well-known South Tyrolean root vegetable expert, and a herb and micro leaves specialist with around 400-600 different varieties in his range. "I'm interested in the person behind the product. How do they think? What's their philosophy? What are their values? Are we on the same level? You can't figure that out via phone or email," Ebner says.
99% of the wine produced falls under the DOC label—the highest percentage in all of Italy.
This equally applies to purveyors of wine—not that he has to look far to find them. South Tyrol is renowned for its diverse terroir and excellent soil quality, encompassing seven major wine-growing regions. 99% of the wine produced falls under the DOC label—the highest percentage in all of Italy. Situated along the Südtirol Weinstrasse [wine road], 1524 is surrounded by vineyards for as far as the wine can see. "Connecting with our many wine producers is a great way to get to know more about the region, and hear different stories that I can then connect with dishes," Ebner says. A wine grown in chalky soil might inspire him to add a mineral element to a paired dish, resulting in "a nice synchronicity," as Ebner puts it. The same can be said about the wider confluence of South Tyrolean produce and cuisine: From Austrian and Italian influences, from alpine landscapes to the Mediterranean climate, from the time-honored to the future-facing.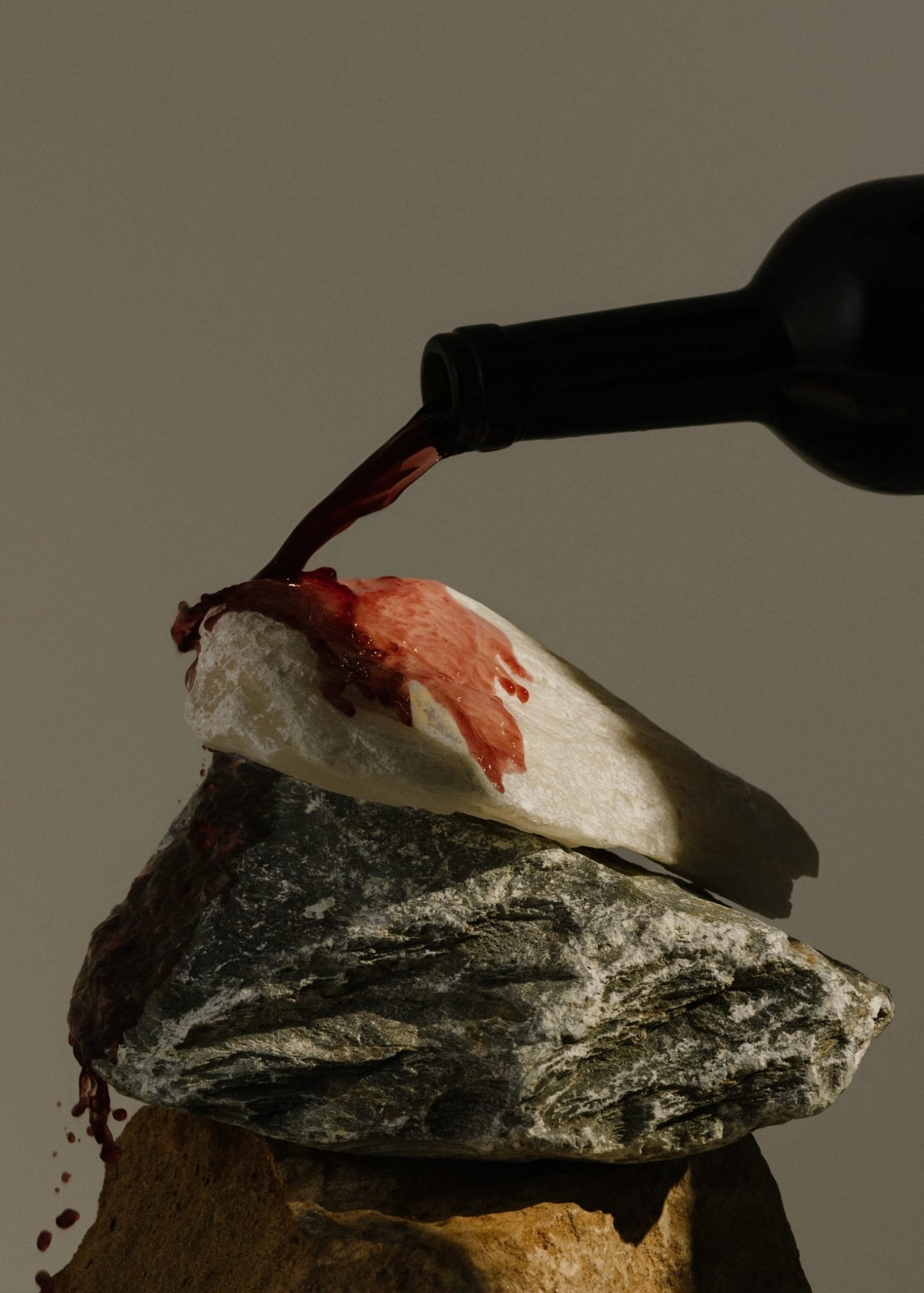 Just for Ignant's readers, Manuel Ebner shares a recipe from 1524 that embodies the best of South Tyrol as late summer slips into early fall. You can download the recipe here.