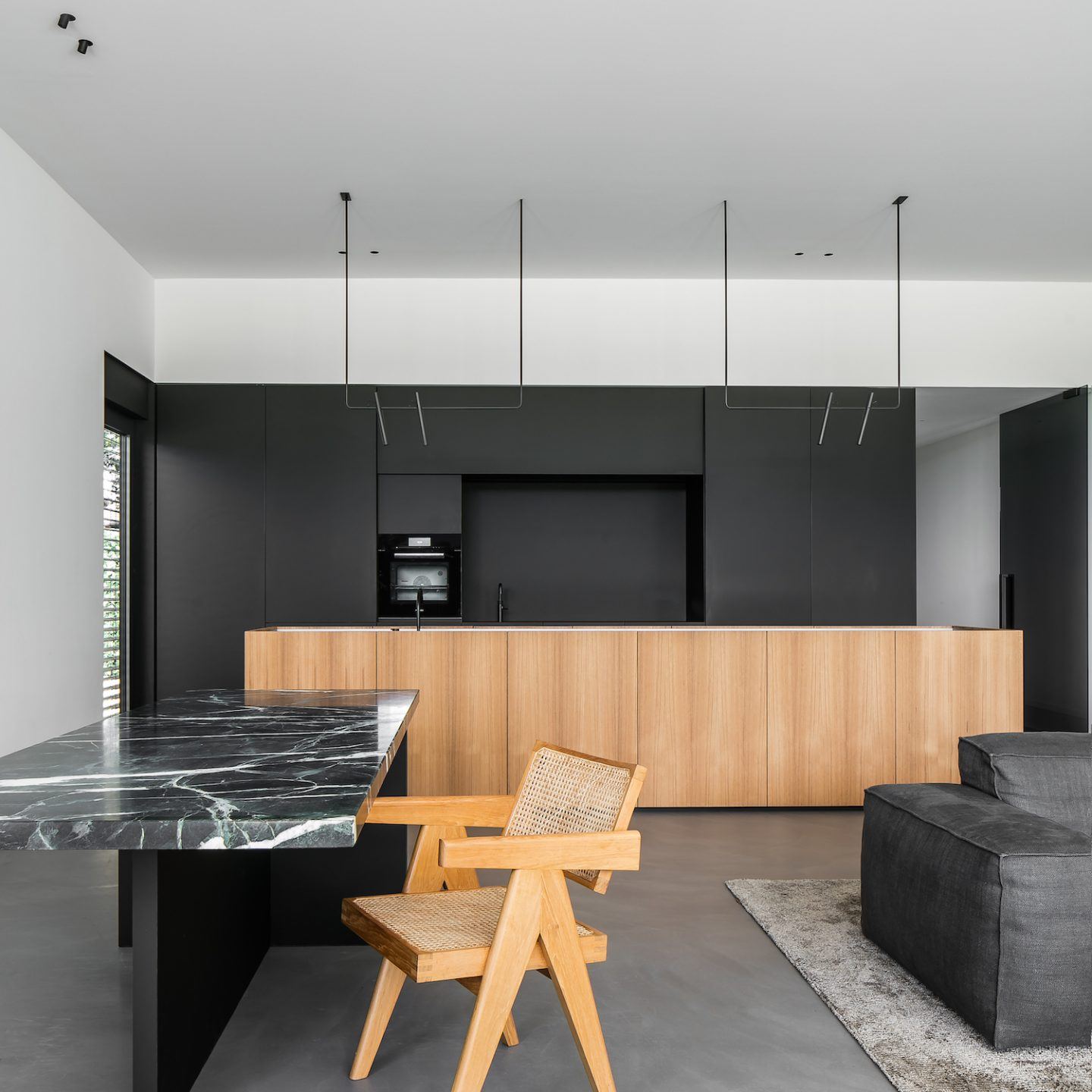 Oblique House Epitomizes Contemporary, Modernist Living In The Netherlands
The Dutch interior designer Niels Maier has shared with IGNANT his project 'Oblique House', an expansive, geometric residence comprising three stacked volumes that inform both the concept of the home and the project's title.
The home was designed in collaboration with Ruimtemakers Architecten. Encased by forest on a large property in the south of the Netherlands, the residence appears to have cropped up from its verdant surroundings. The three volumes are made from opposing materiality, and stand in stark contrast to one another. The primary volume that makes up the ground floor is constructed from gray brick, and encompasses the living, dining, and kitchen areas as well as the master bedroom and ensuite. The second volume, made from wood, includes rooms for storage, the laundry, and an ironing room. The third volume mounted on top of the residence is made from Corian—a solid material with a finish akin to granite—its white facade is interspersed with obliquely-shaped lines, where the project's name is taken from. The three varying forms combine together to create a cohesive and balanced whole. The contrast of material elements is further continued inside the house: by focusing on a minimally furnished interior with a monochrome palette and bespoke furniture pieces, the home elicits a sophisticated aesthetic with a calm atmosphere. Iconic pieces include the Le Corbusier and Pierre Jeanneret 'Lounge Chair', the 'ST04 Backenzahn Stool' by Philipp Mainzer, and the 'House Bird' by Charles and Ray Eames for Vitra.