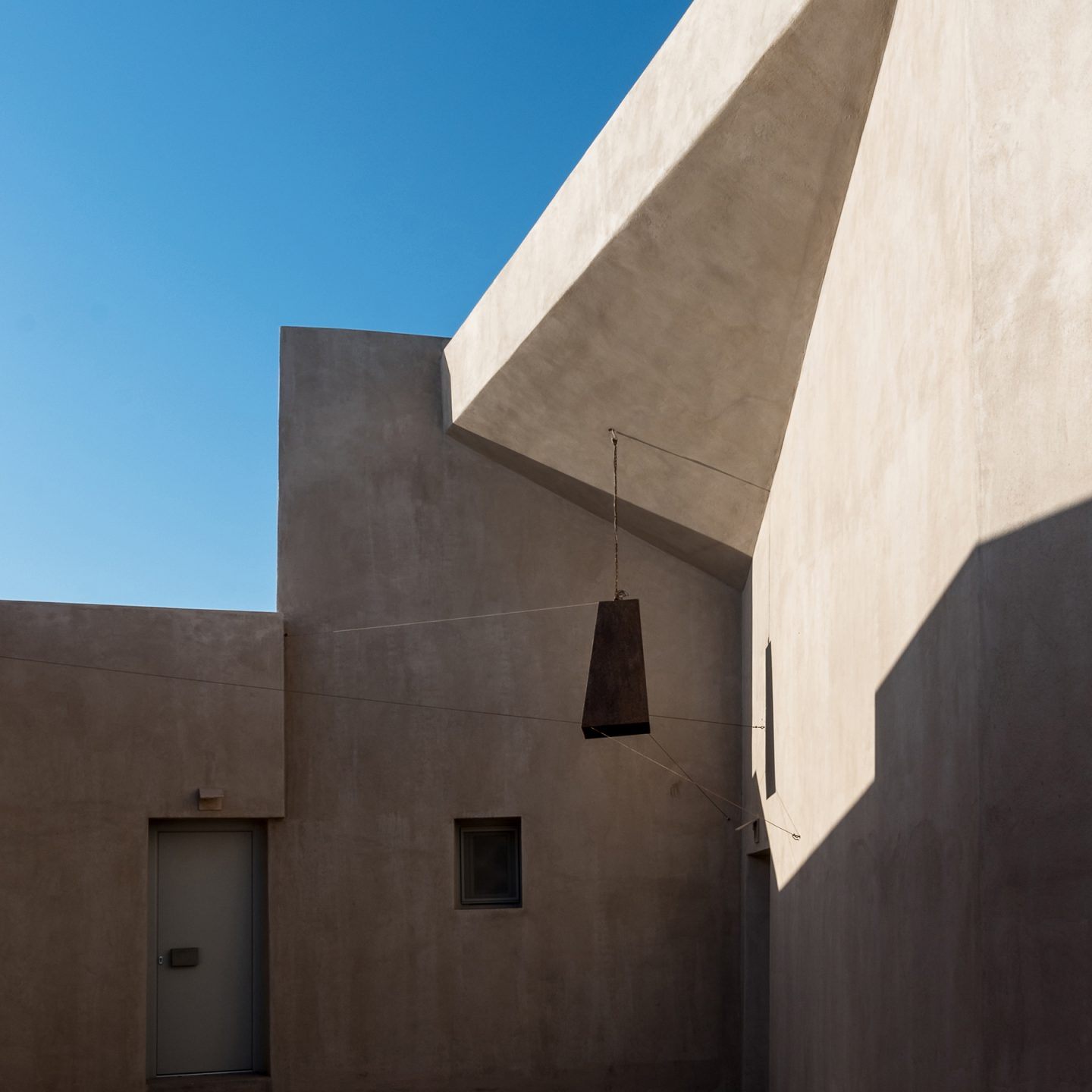 A Monolithic Hilltop Residence In Santorini Is Rooted To Its Historic Location
Located in the traditional village of Pyrgos in Santorini, the summer hilltop residence is surrounded by vineyards, with far-reaching views out over the ocean. The idyllic location is sought after and, while the house can be utilized as a single residence, the property can be also divided into three separate dwellings, each with its own outdoor space.
The architecture firm behind the design frequently sources inspiration from the diverse terrain of Santorini. "The rough volcanic landscape, diversity of the materials, former architecture and changeable weather conditions have a huge effect in our designing process," they state. In 'House in Pyrgos', the inspiration from the landscape is evident; the monolithic structure appears to have formed organically, as though it were a result of the natural eroding of the landscape. Vaulted roofs and metal cantilevers found in the old fortification towers of the historic castles thoughtfully reference traditional Santorinian architecture unique to the island. Utilizing reinforced concrete and earthen-colored plaster, the residence is visually connected to the surrounding landscape. Mediterranean plants and cacti further root the building to its scenic location. The architects have crafted a residence that has a unique modern presence whilst simultaneously referencing its historical location.