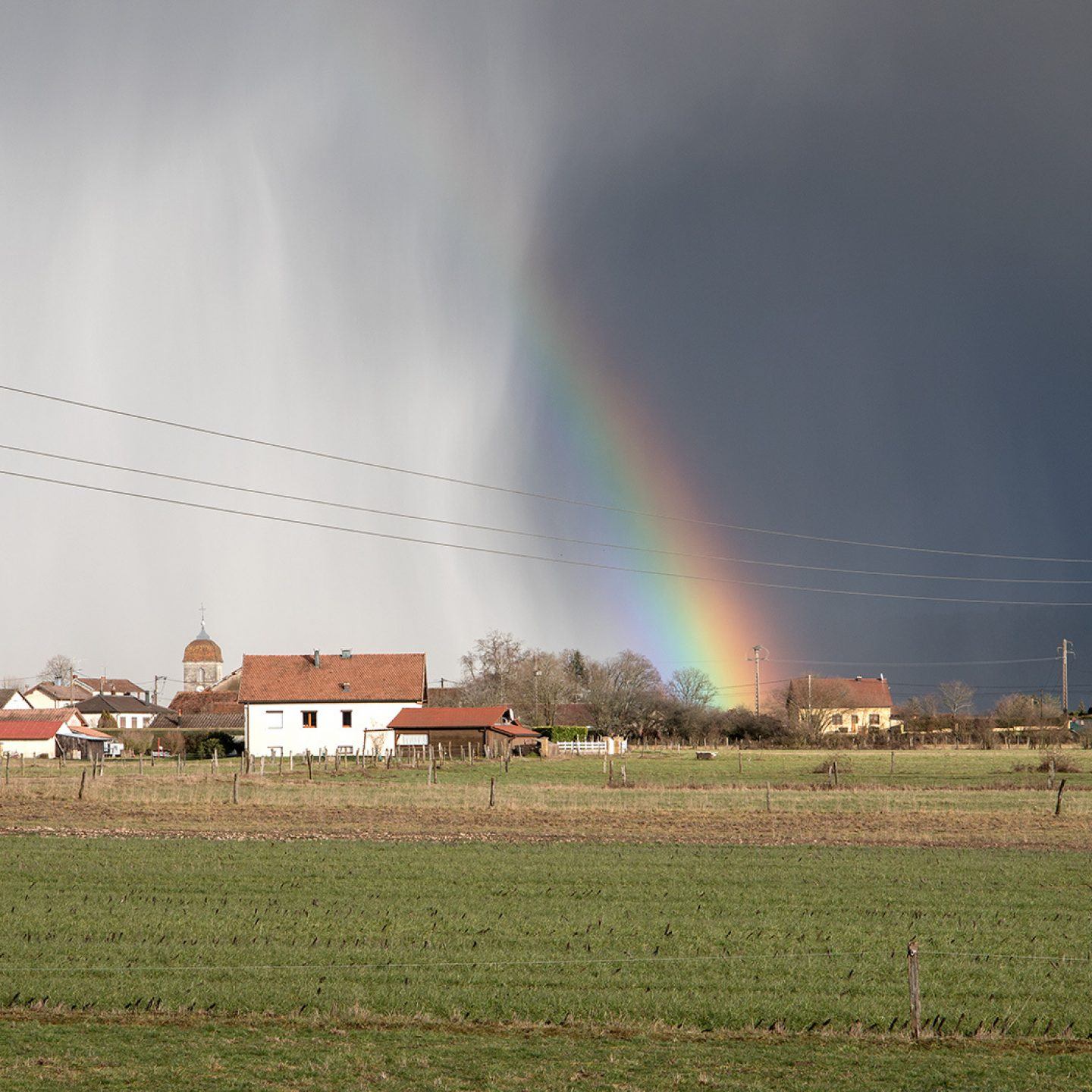 An Encyclopaedic Archive Of France's Diverse Territories And Dilapidated Buildings
French photographer Eric Tabuchi's series 'Atlas des Régions Naturelles', or the atlas of natural regions, is an ongoing project that comprehensively documents France's natural landscapes and anonymous buildings.
With the support of French illustrator and painter Nelly Monnier, Tabuchi's endeavor aims to include a total of 25,000 images taken over the course of ten years—precisely 50 images captured in 500 different natural, geographical, and cultural regions. Tabuchi hopes to create a photographic archive that offers "a broad overview of the diversity of the buildings and landscapes that make up the French territory," he says. When we think of France, images of an extravagant Paris or the Côte d'Azur might spring to mind—yet Tabuchi's work aims to show a less glamorous side, where austere and nameless isolated structures overshadow any sign of prestige. His photographic style presents a cold and slightly somber tone, and there is something otherworldly about the scenes that he captures. 'Atlas des Régions Naturelles' is a system of representation through photography; and a different way of documenting the built environment. By not alluding to what the constructions actually function as, Tabuchi eradicates them of any prejudice the viewer might have—leaving only the quiet and empty scenes to speak for themselves.