Süleyman Mazanli likens life to a stream of water. He doesn't worry about where he's going, he explains, he just follows the flow. Born and raised in Wedding, the Berlin-based furniture designer has an interesting tale that begins, strangely enough, in environmental economics.
It was during his time as an economics student at the Technik University of Berlin that the first seeds for his design future were sown. Inspired by his purchase of the Draad Lamp by French designer Bernard Moïse—that he bargained down from 700€ to 200€—he determined to make over his bedroom in the family home: "I decided to design my room like this first object, a lamp with a beautiful silhouette made of metal", he explains. Desiring a similarly minimal but evocative bed frame, Süleyman began searching for a design piece that he quickly found did not exist. Rather than give up, he endeavored to design one himself.
Drawing inspiration from the simplicity of Bauhaus forms and the beds he recalled from childhood holidays spent at his grandparents' in Turkey, he drafted what would be the first 'ION' bed—a minimal metal frame that positions your mattress 30cm above the ground. "I called a friend who is a metal worker and asked him if he would weld metal tubes together if I bought them. It took about three months, and when the project was complete, I invited my friends over to see the new bed and they all freaked out", Süleyman says, smiling widely. "At that moment I had a realization; maybe if my friends like it, people who I don't know will like it too."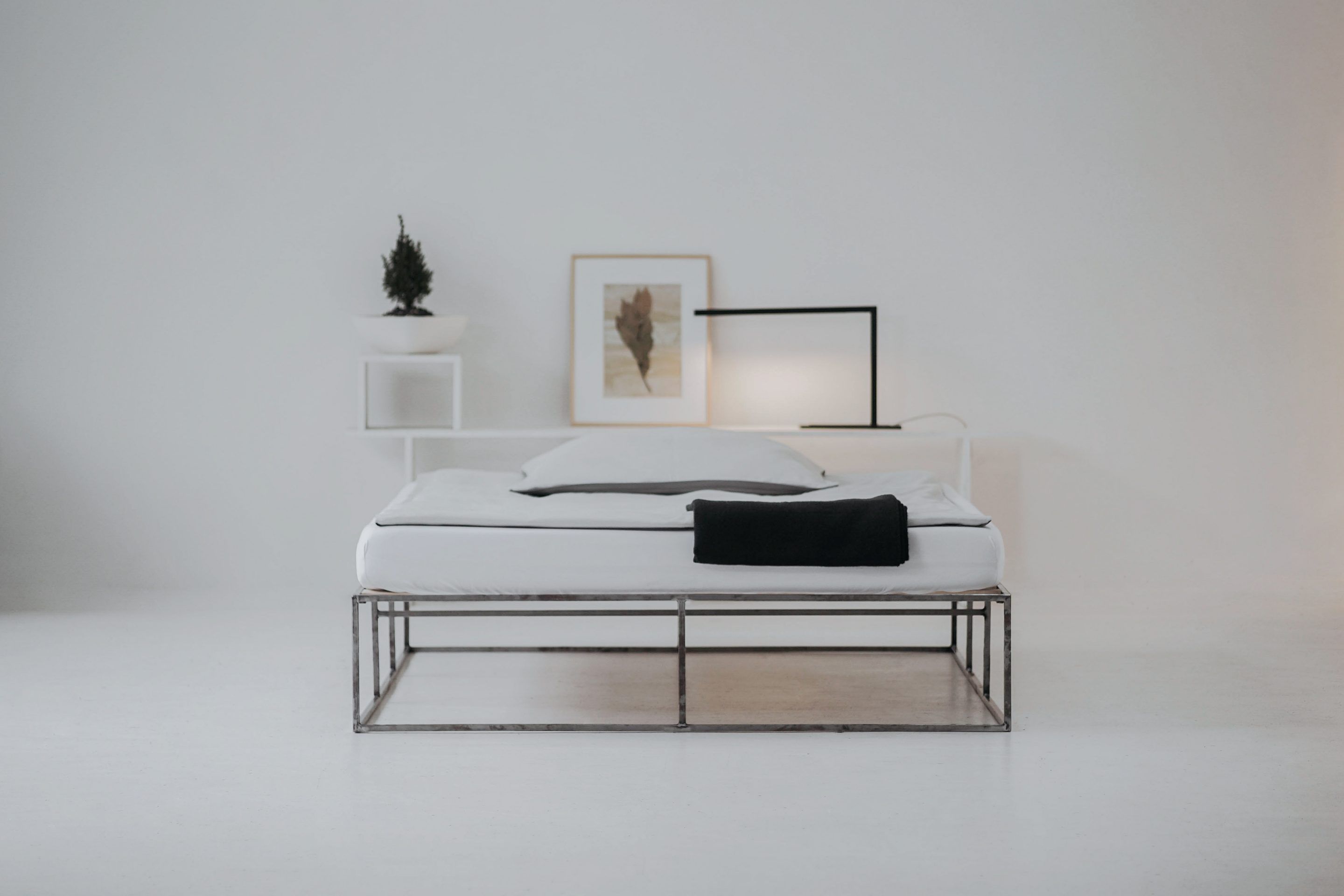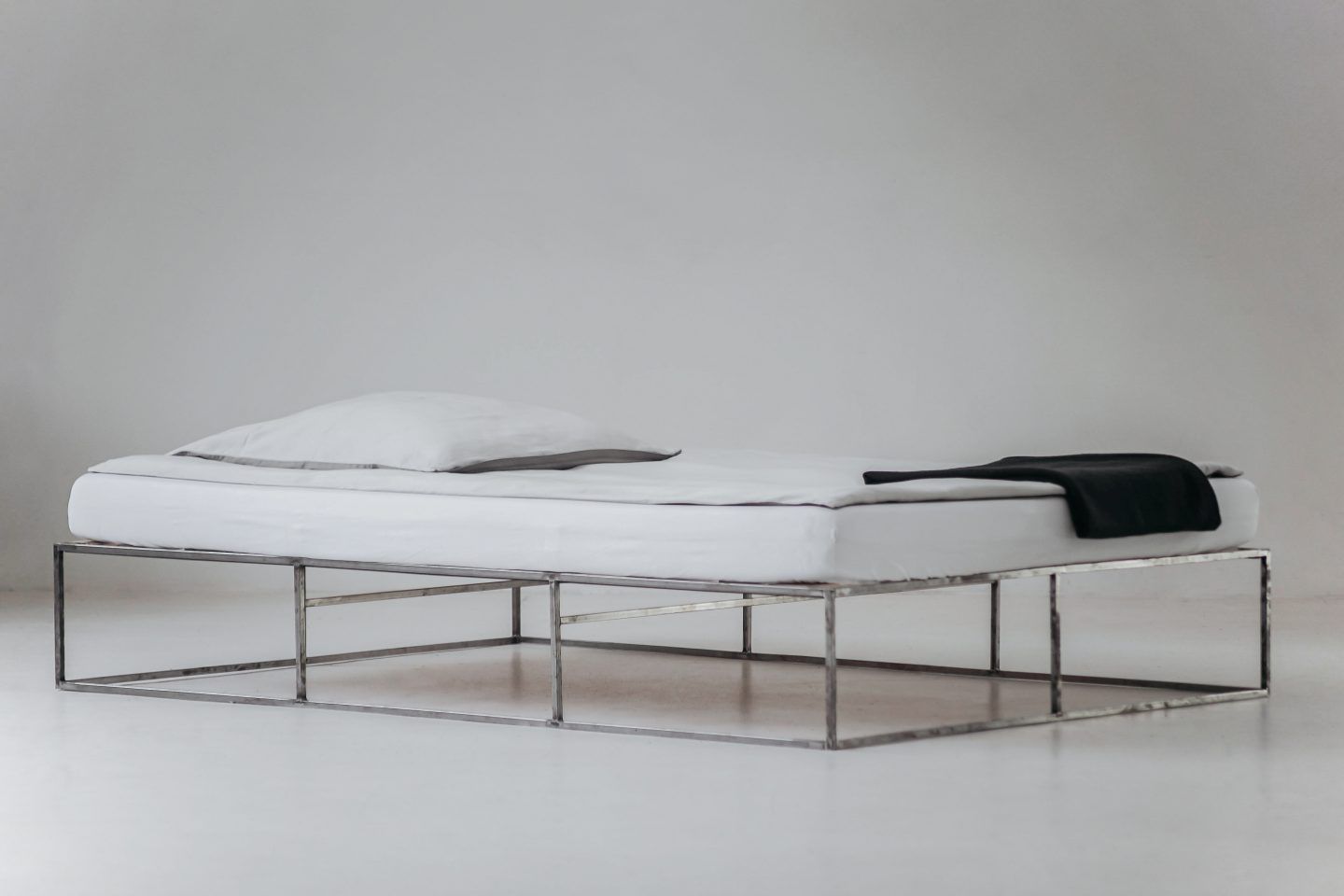 With a loan of 4500€ from his mother, he set to work producing beds. The almost instantaneous success of the 'ION' momentarily transformed his family home into a storage unit: "The entire apartment was full of beds, it was like a labyrinth", he laughs. His parents, equally tolerant and supportive of his venture, put up with this living situation until DHL came and dutifully shipped the hundred beds off to their various locations. Three years on, and Süleyman no longer stores his products in his parents house in Wedding, but at a 650-square-meter studio in Reinickendorf. The range has also expanded from the original bed, to include side tables, dining tables, coffee tables, shelves and more.
Designed in Berlin, and made between Germany and Poland, Süleyman explains that with each purchase people are buying a piece of the city he so loves. All of his pieces begin as a simple shape that morphs from a two-dimensional form into a three-dimensional object. "When I fall in love with a shape, I have the feeling that other people will too", he tells us, explaining his process. "But when it becomes a real piece of furniture, it is somehow more beautiful. Seeing it is the most intense feeling for me, because I have created something that wasn't there before." Once the piece has been produced, Süleyman then lives with it for a time—testing the prototype so that he knows that it truly meets his standards.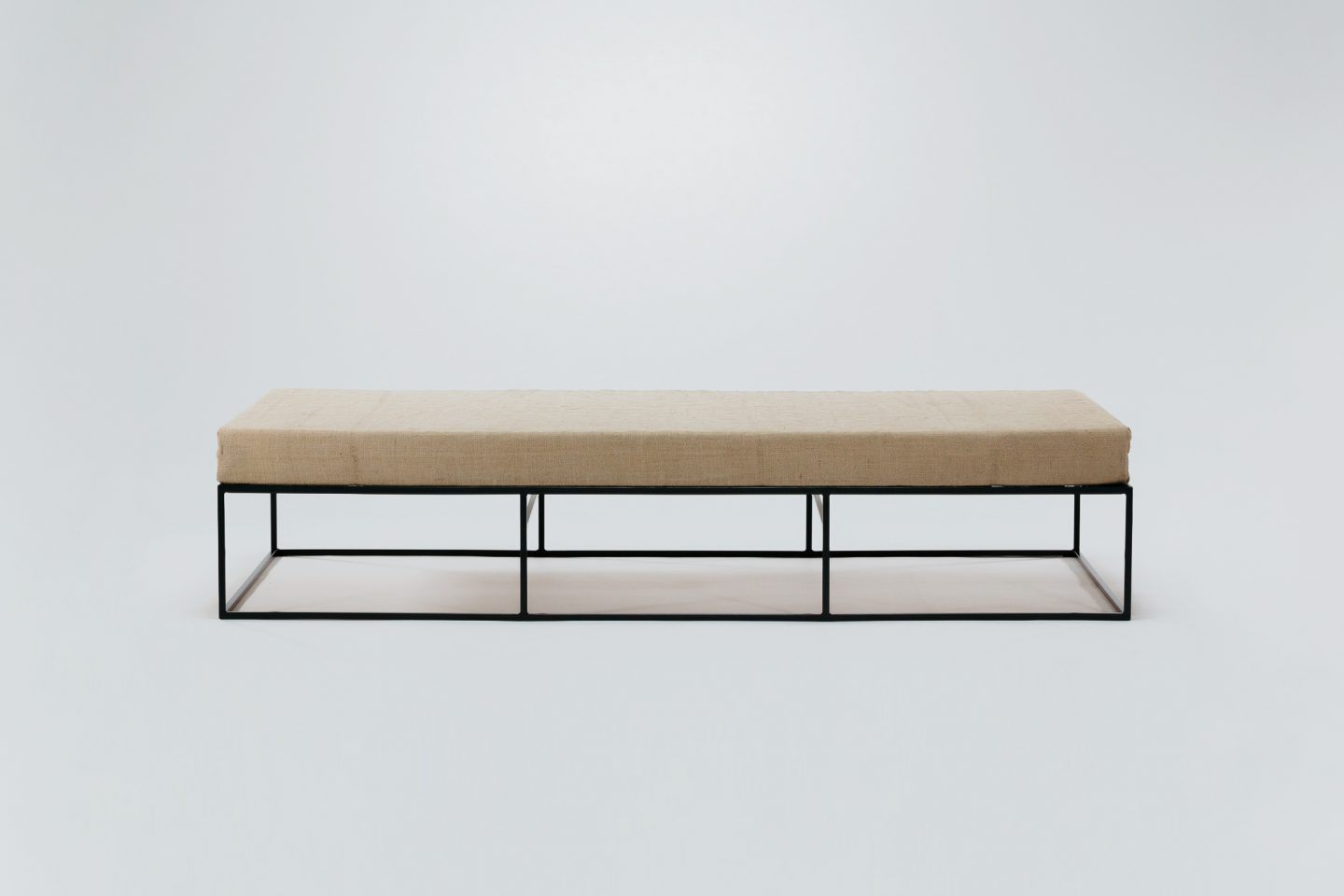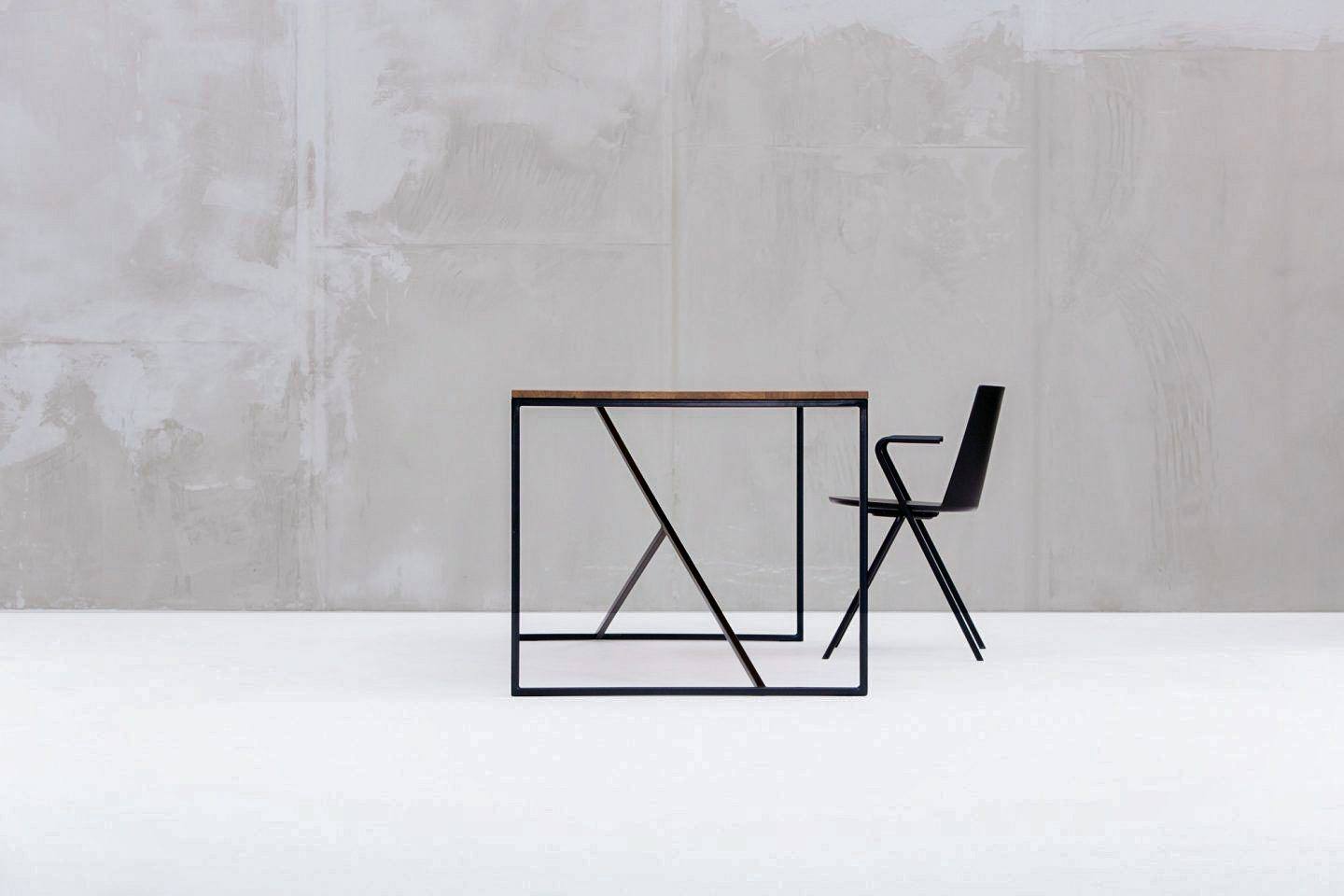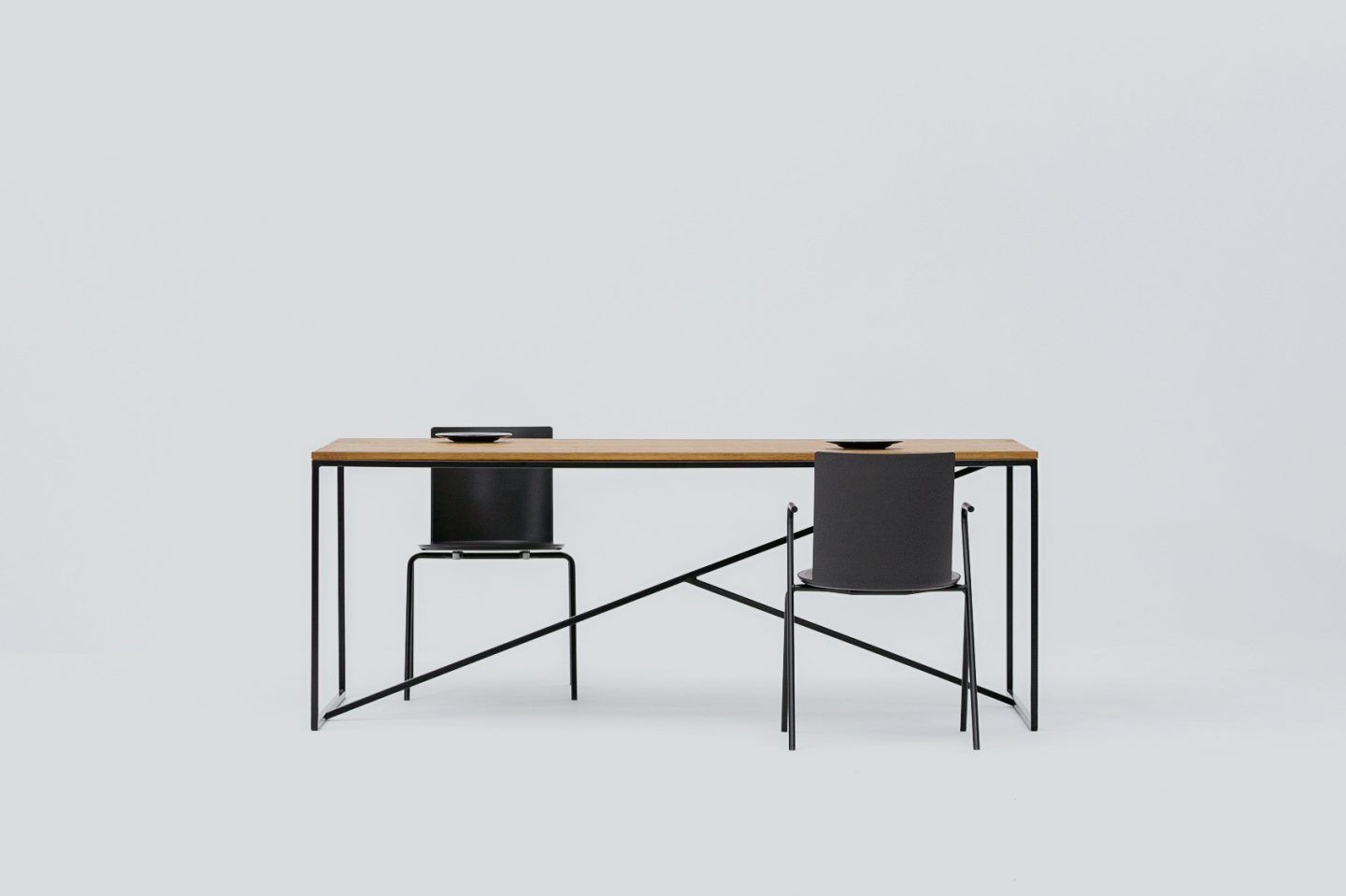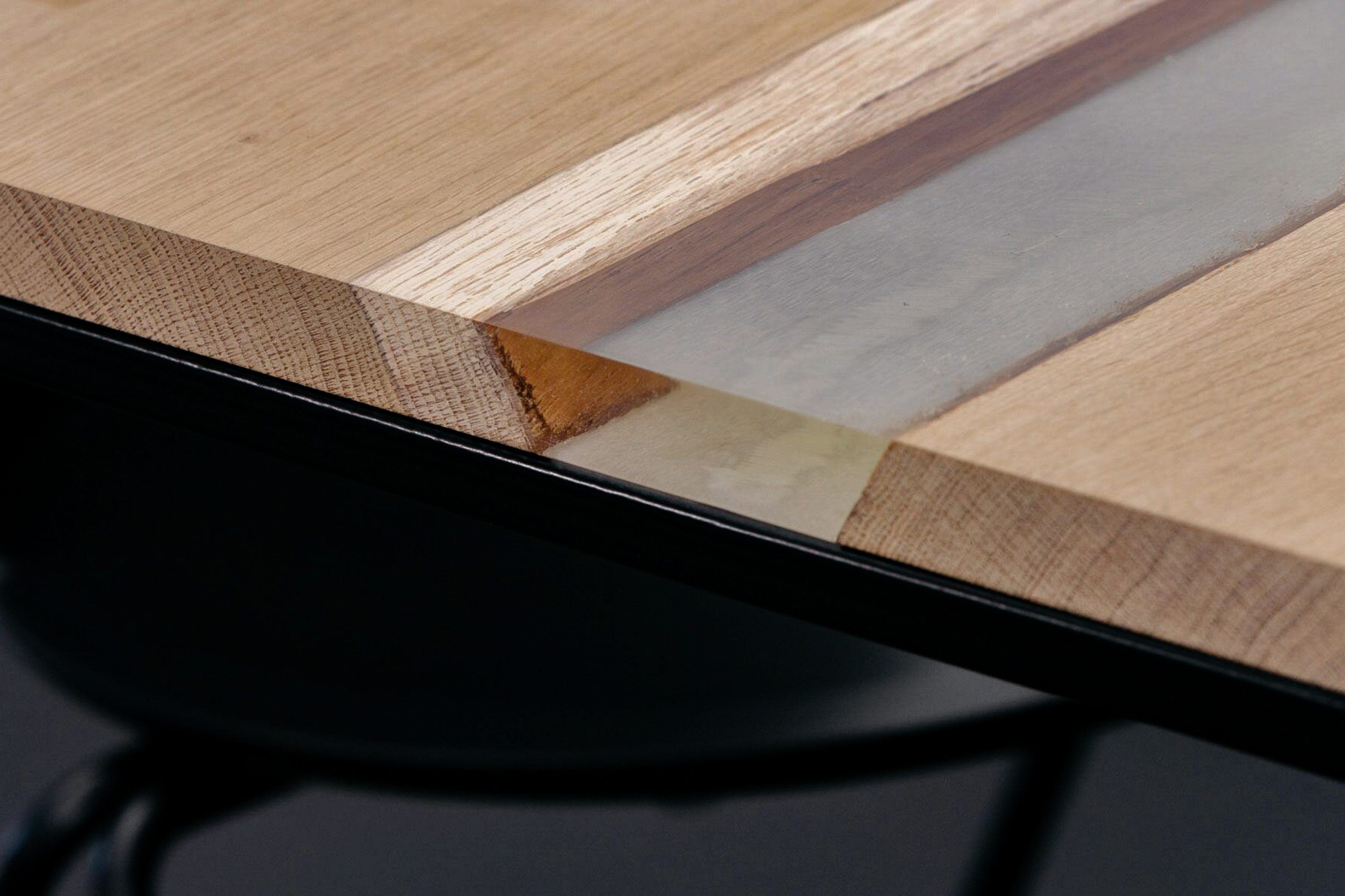 The rest of the business is undertaken with what he calls a "Turkish flavor", involving various family members in the design, execution and documentation of his work. "Well, if you have to be careful with money, then you have to ask your family members, of course!" he says with a laugh. "This is how we work in Berlin, helping each other out. If my brother hadn't been here to help with design and engineering, or my mother hadn't given me the money to start with, then I wouldn't exist as a furniture company at all."
In the years since the design studio's inception, Süleyman has faced numerous setbacks—but none that have managed to extinguish his passion for design. "It's not always been easy," he admits, " but it's the best job I have ever had in my life. It's my dream." In conversation, he seems to cast both the ups and downs of his business trajectory in the same light. Detailing his issues with a trademarked name, taxes and a renowned furniture company declaring insolvency and leaving him tens-of-thousands of euros out of pocket, he smiles and says, "Nobody can prepare you for these situations, but I always find a way because money isn't the important thing—doing it is."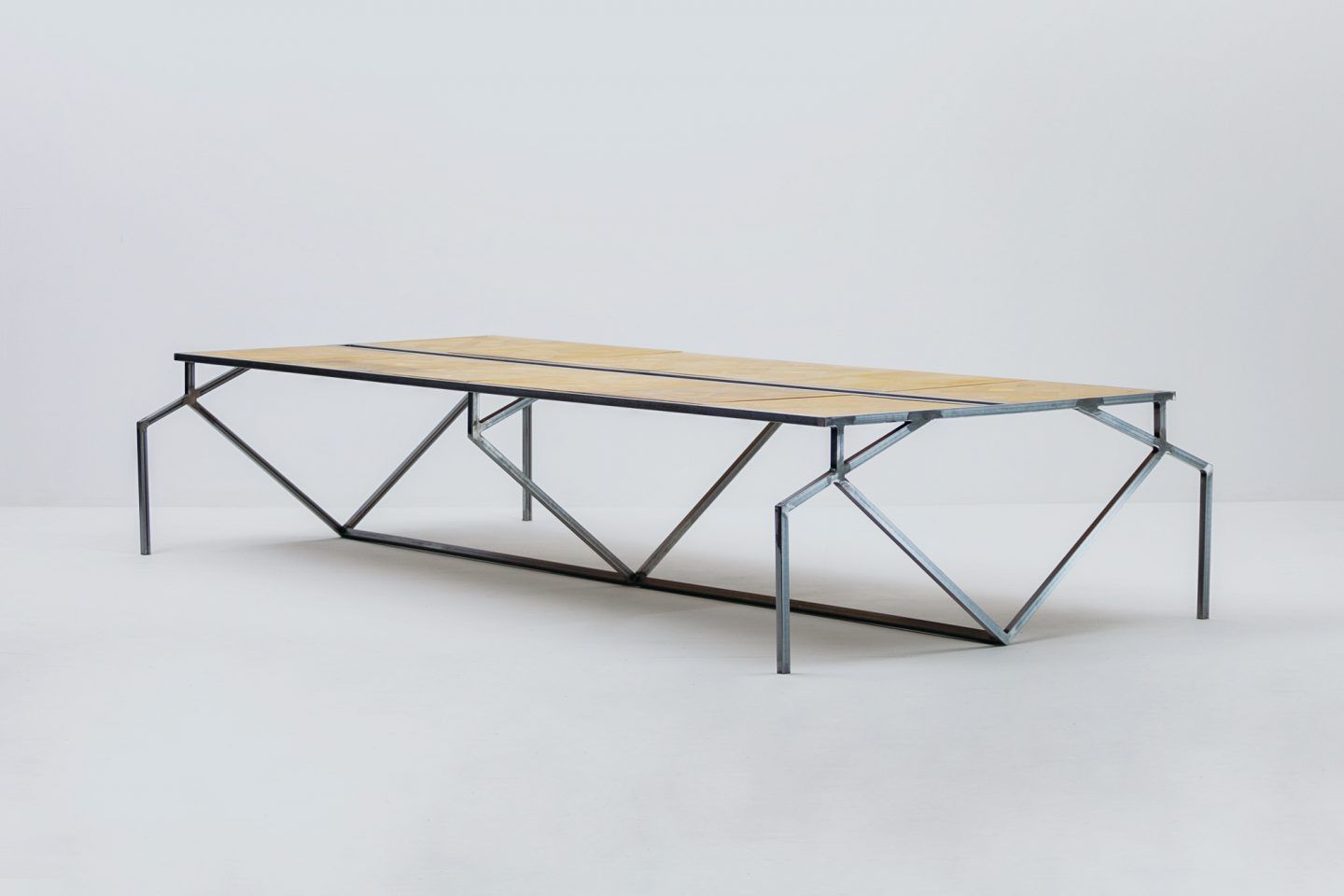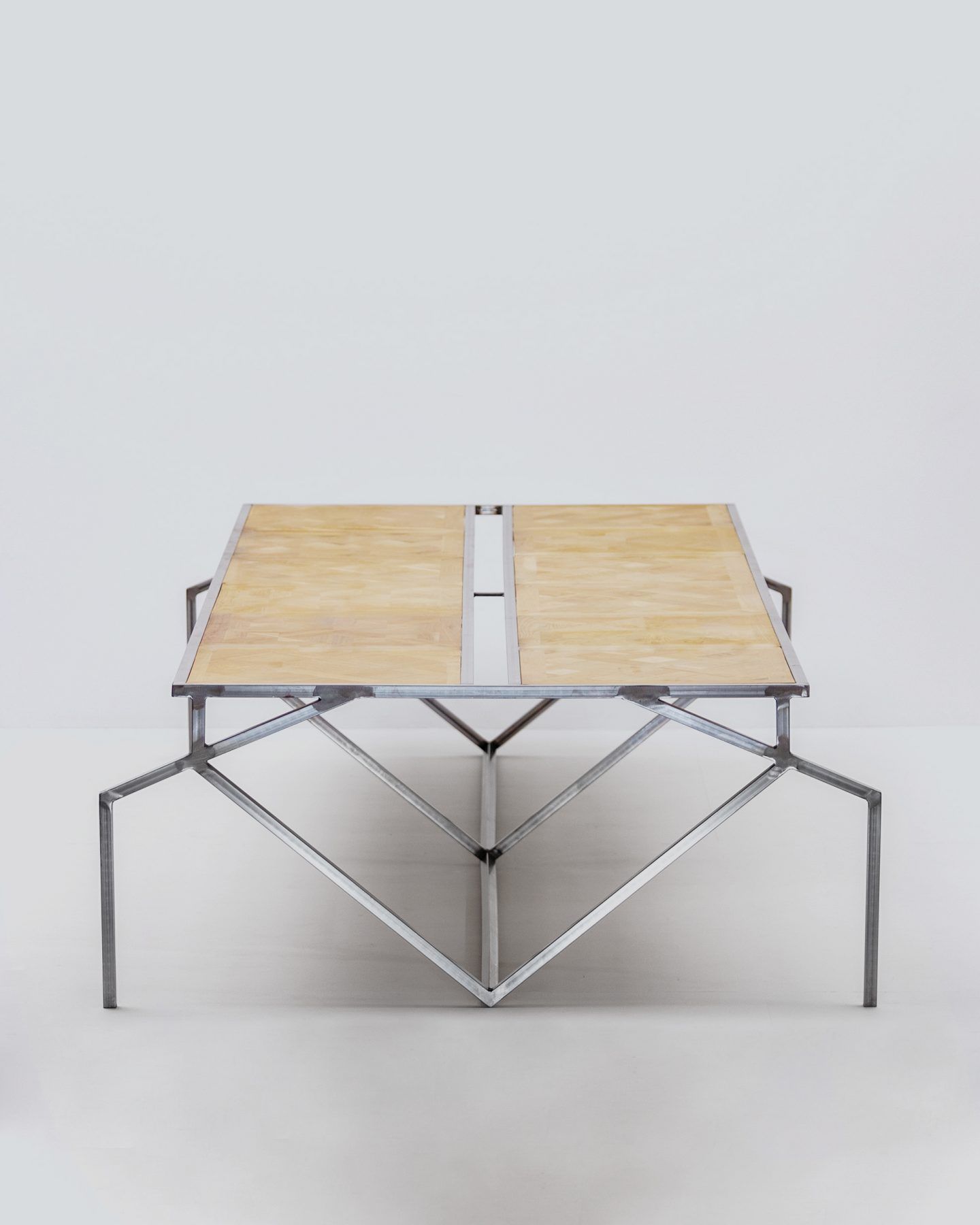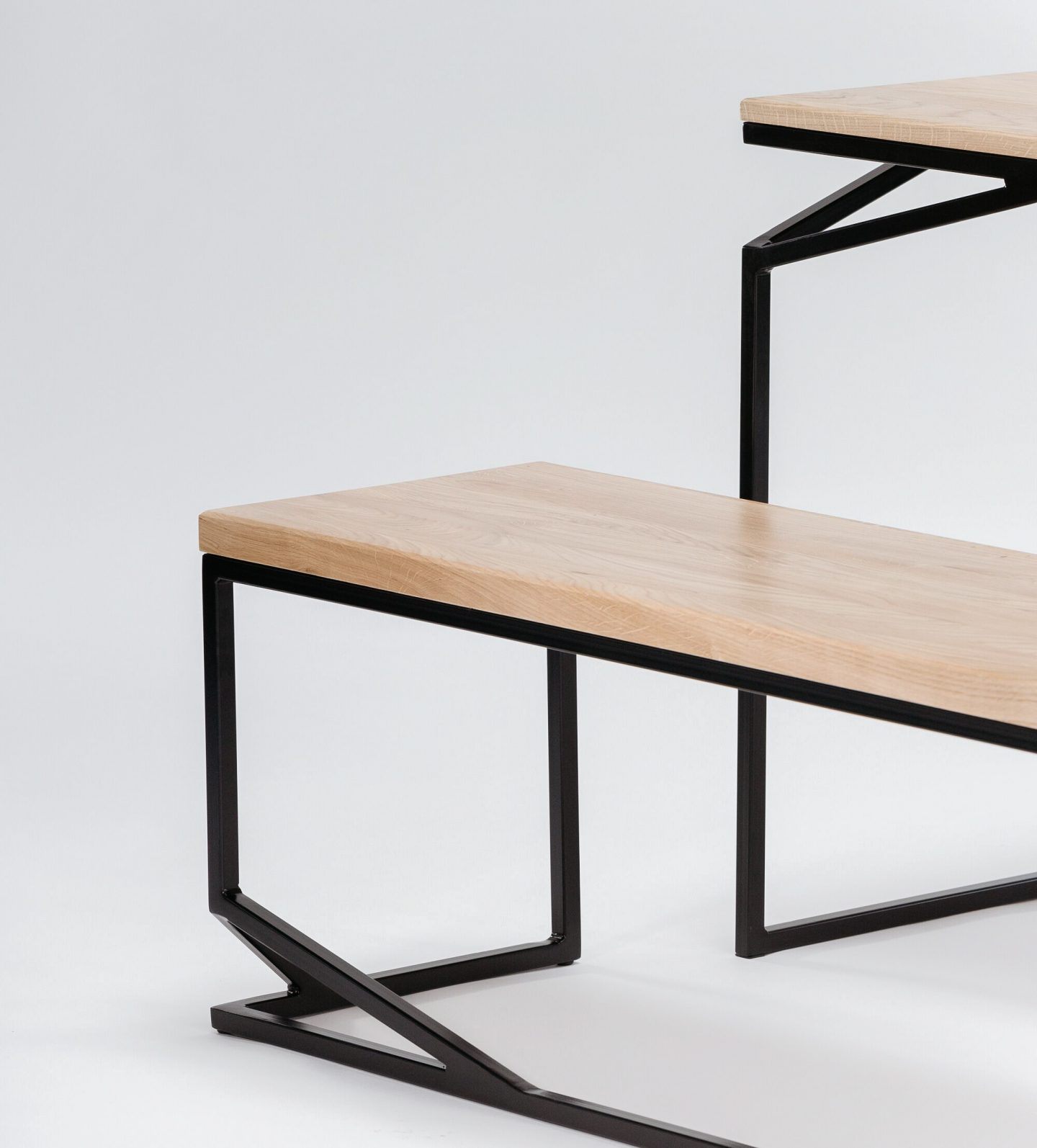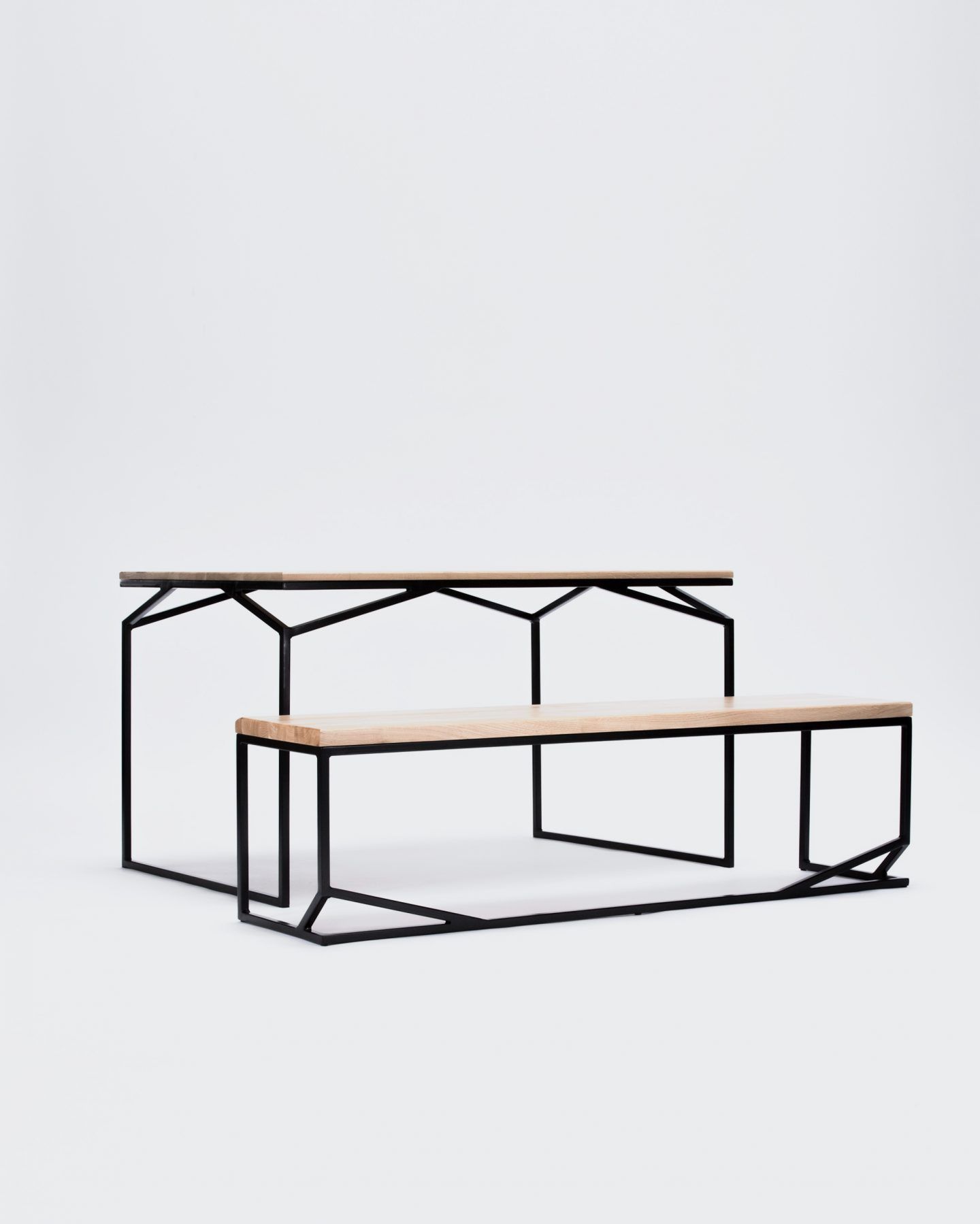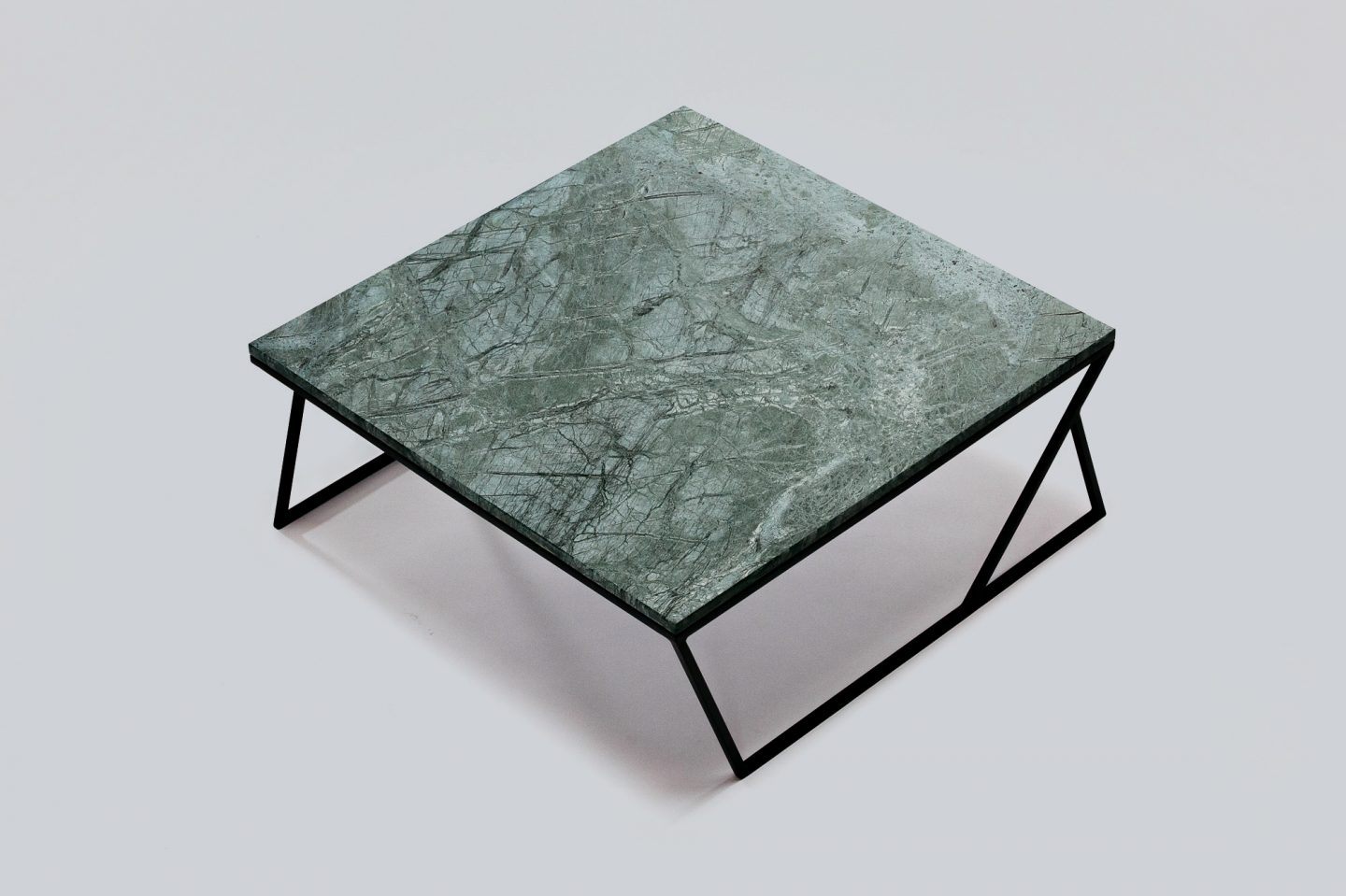 Many businesses fail to survive these early speedbumps—and despite his burgeoning success, Süleyman is quick to acknowledge the challenges that come with business in Berlin. "It's really hard in Berlin, sometimes I wish the government would just let you get on with business", he says, echoing the sentiment of many a Berlin freelancer. With high taxes, numerous bureaucratic hoops to jump through, and increasing living expenses, the creative capital is no longer so conducive to emerging practices. "But there is a great creative crowd here," Süleyman nods, "people are very open with sharing information and contacts, it's a helpful community. So there's definitely a split between the good and bad sides, maybe we should just fix the bad sides," he muses, "like the bureaucracy".