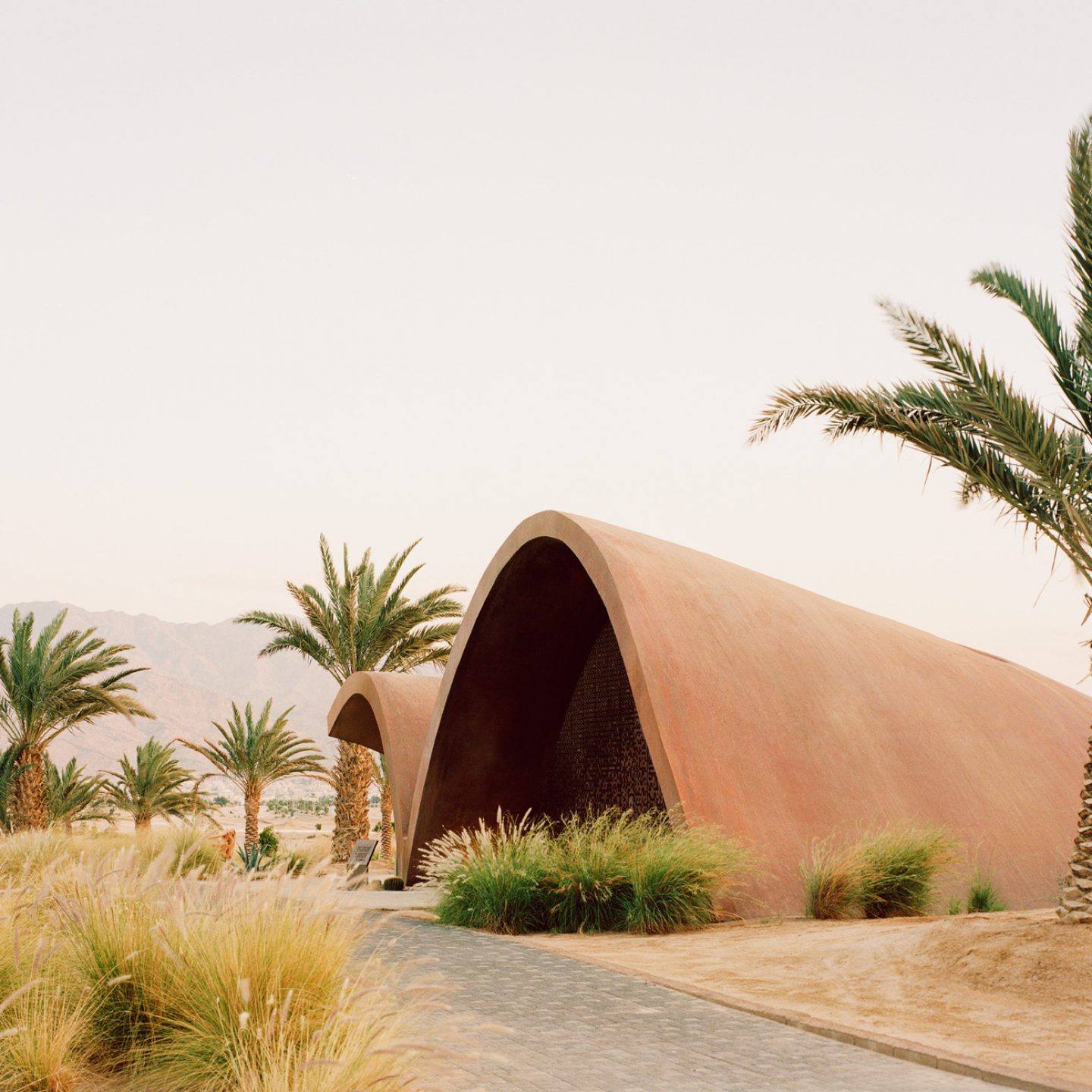 Oppenheim Architecture's Dune-Like Clubhouse Echoes The Rolling Desert Landscape
In the city of Aqaba in southern Jordan, Oppenheim Architecture has designed the 'Ayla Golf Club': an unusual clubhouse with an undulating concrete shell that aims to resemble the surrounding desertscape.
"'The Ayla Golfclub' takes inspiration from the natural dunescapes and magnificent mountains of the Jordanian desert, as well as the architectural heritage of the ancient Bedouin", explains a statement from the architects, who are known for their innovative designs that harmonize with nature. The 13,000 square foot clubhouse is the first part of a large-scale leisure complex, which includes a hotel, apartments, and a spa and wellness center positioned around an 18-hole golf course designed by golfer, Greg Norman. The curving, architectural form of 'The Ayla Golfclub' emerges from the sand, rising up as if a concrete tidal wave. The brightly colored hue was achieved by adding an orange pigment to the cement mix, establishing a "unique connection with nature by capturing the elemental, vibrant beauty of the rolling desert landscape".