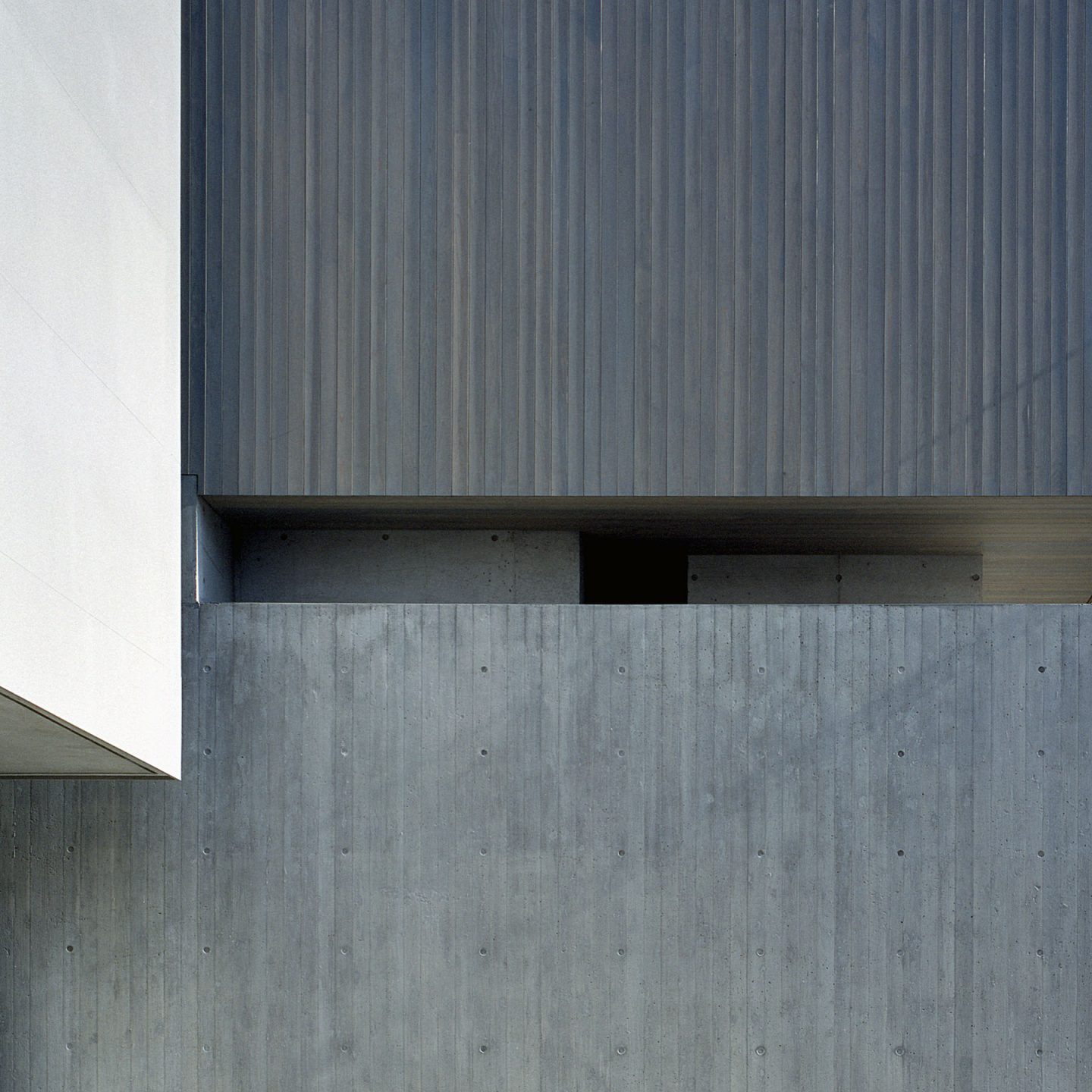 This Concrete House In Osaka Forgoes Traditional Windows For The Sake Of Privacy
In a city in northern Osaka, Japanese architecture studio FujiwaraMuro has designed 'House in Toyonaka', a building whose unique concrete form was created to counter the extremely urban position of the site that it occupies.
With a population density of 11,000 people per square kilometer, finding space or privacy in Toyonaka is difficult. Edged in by houses and without views, the plot of land that 'House in Toyonaka' sits upon is typical of this. "Due to the adjacent homes, maintaining privacy was of the utmost importance", the architects explained in a press release about the build. Their consequent aim was to create a space that was beautiful but closed to the outside world.
The home they designed is divided into three boxes, with the spaces between acting as narrow windows that provide fresh air, sunlight and unrestricted lines of sight to the outside world. "The smallness of these openings is precisely what makes the sudden glimpses of sky or streetscape that they offer so striking", said the studio. "The way the sunlight pours in through them is also remarkable; they serve as devices for making the residents conscious that sunlight constantly shifts over time." Skylights combined with these narrow windows offer a unique system of fenestration that keeps the minimal interior illuminated naturally.