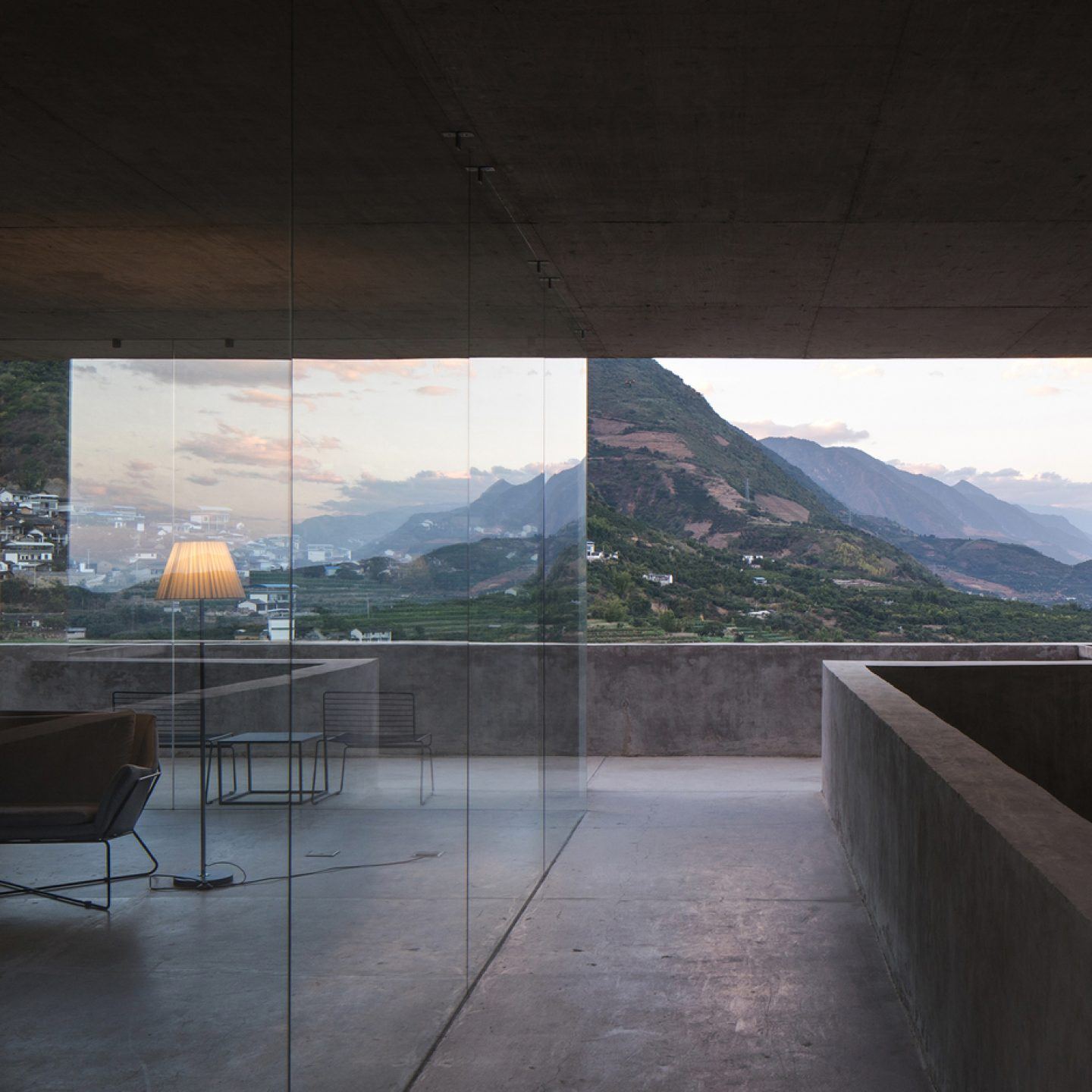 Trace Architects' Xinzhai Coffee Manor Folds Into The Landscape Of China's Spectacular Southwest
In a province famed for the production of Arabica coffee, Beijing-based architecture studio Trace Architects (TAO) has completed the 'Xinzhai Coffee Manor'; a space where traditional Chinese buildings meet contemporary architecture over a quality caffeinated cup.
Situated at the foot of the Gaoligong Mountain, overlooking the vast landscape of Lujiangba and the Nujiang Valley, the 'Xinzhai Coffee Manor' is a hotel, and also holds spaces for processing, storing, tasting, exhibiting and selling coffee from the Yunnan Province. The site, which previously housed a collection of unused properties and an abandoned cinema, has been reinvigorated with the construction of new buildings and the reimagination of the old. In keeping with regional vernacular, Trace Architects undertook all site interventions in brick and concrete; giving a cohesive aesthetic to this monumental building.