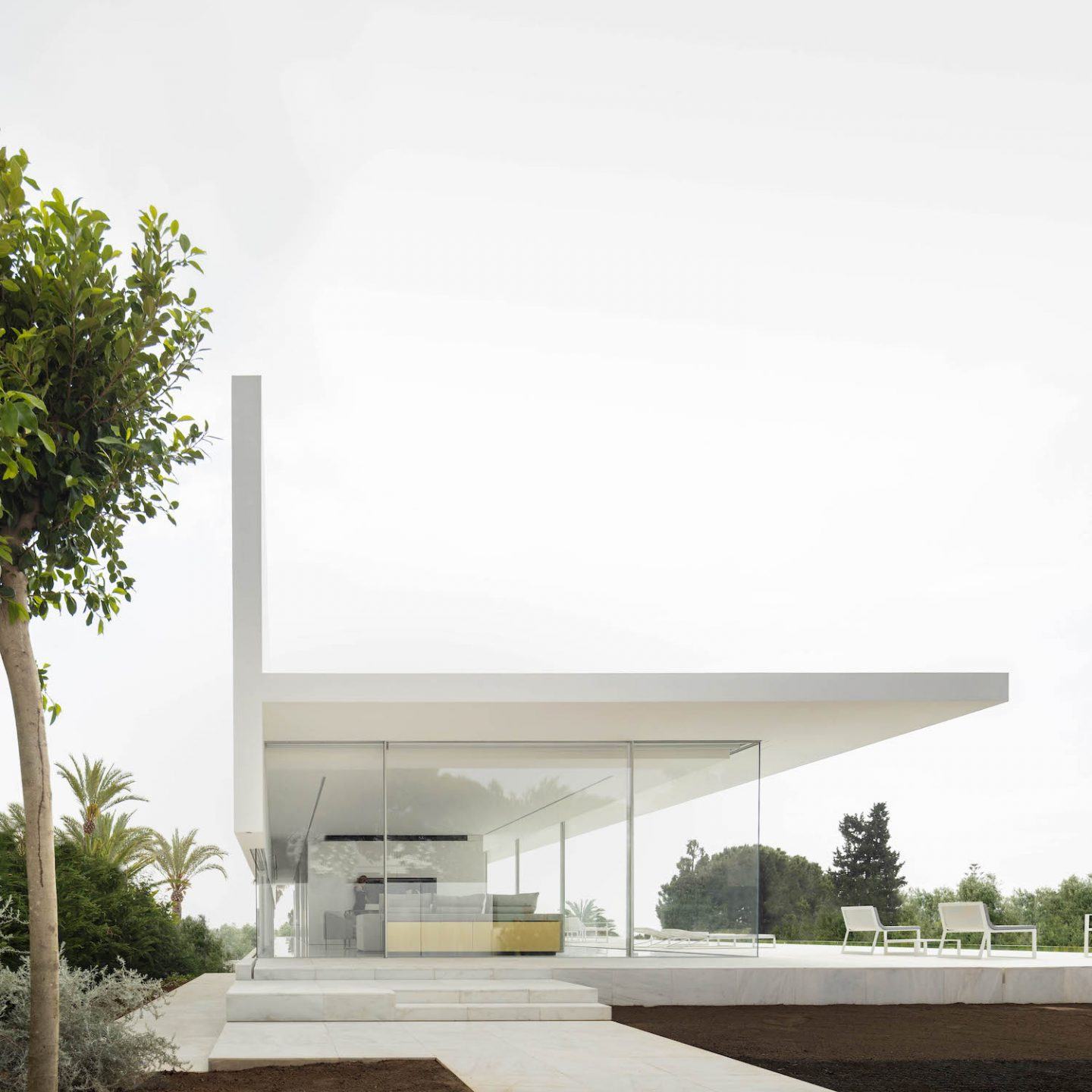 Fran Silvestre Arquitectos Designs A Glass Walled Home Overlooking The Mediterranean Sea
Where the Turia River meets the Mediterranean Sea, Fran Silvestre Arquitectos has designed a minimal Spanish home with views of the water.
The arrangement of the 'Hofmann House' in Valencia was determined by the plot upon which it was built. Surrounded by gardens, the site is an unusual shape in an urban setting; elongated but large it features views of the Mediterranean at a distance, but also of the neighbors who sit close by. The architects refer to this positioning as the "lucky starting point" of the construction, and accordingly, the home was designed to amplify its natural surroundings whilst creating a feeling of seclusion for the residents.
Constructed in a T-shape, the geometry of the 'Hofmann House' was designed to "feel the sea", whilst protecting the home from prying eyes, offering "the sense of living without neighbors". Surrounded by a thicket of trees, the house has a sense of privacy despite its glass wall composition. The upper level of the house features an open plan living and dining area that unfolds onto a walkable rooftop with a lap pool. The lower levels, grafted into the rock, house a lounge, study, bedrooms and a bathroom.