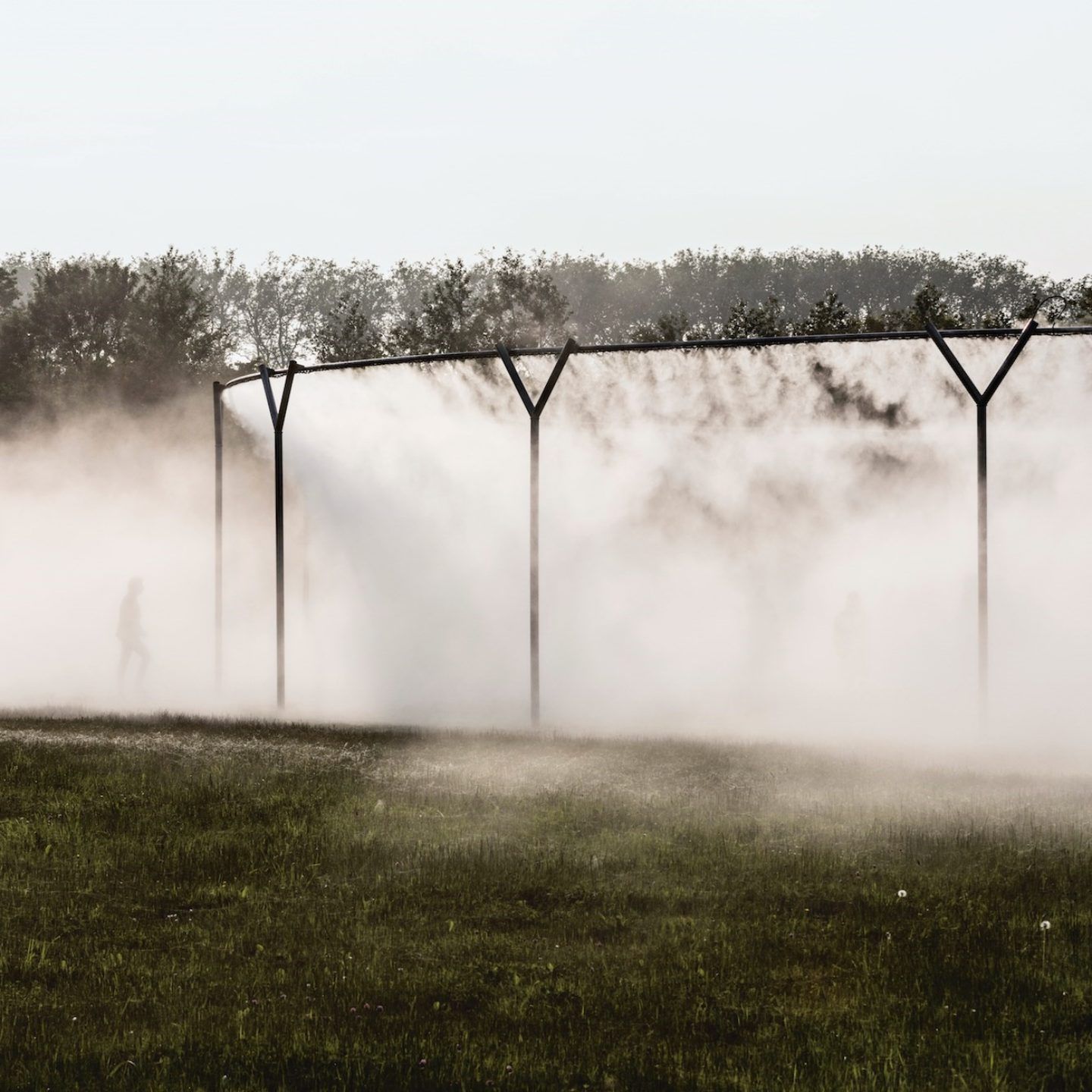 The All-Encompassing, Experiential Art Of Studio Olafur Eliasson Published In Print
Icelandic-Danish artist Olafur Eliasson established his eponymous studio in Berlin in 1995; in the decades since, he and his team members have created a multitude of large-scale works, exhibitions, and projects all across the globe, that are celebrated in the new print publication Olafur Eliasson: Experience.
Eliasson's immersive conceptions dart between architecture, art, and design, and challenge human perception through the integration of light, sound, and color. Much of Eliasson's work is, as he says, "An experiment into what art and architecture–considered as one–can do." The new publication showcases a career of multidisciplinary artworks. This includes from 2003, 'The Weather Project' in London's Tate Modern, a supersized sphere representing the sun with projections, haze machines and mono frequency lights; the 2014 project 'Ice Watch', an outdoor installation made from twelve melting blocks of glacial ice from Greenland brought to Copenhagen and Paris, and thirdly, 'Your Rainbow Panorama', a circular, 150 meter rainbow-tinted walkway atop a museum in Aarhus, Denmark.
Speaking of this last installation, Eliasson has explained that he wanted to create a space "That can almost be said to erase the boundary between inside and outside—a place where you become a little uncertain as to whether you have stepped into a work of art or into part of the museum." The ideology behind this quote expands to cover a number of Eliasson's projects, where an element of uncertainty is an invitation to the viewer to step outside their comfort zone. "This uncertainty is important to me", he continues, "As it encourages people to think and sense beyond the limits within which they are accustomed to function." Olafur Eliasson: Experience is published by Phaidon. To purchase a copy, click here.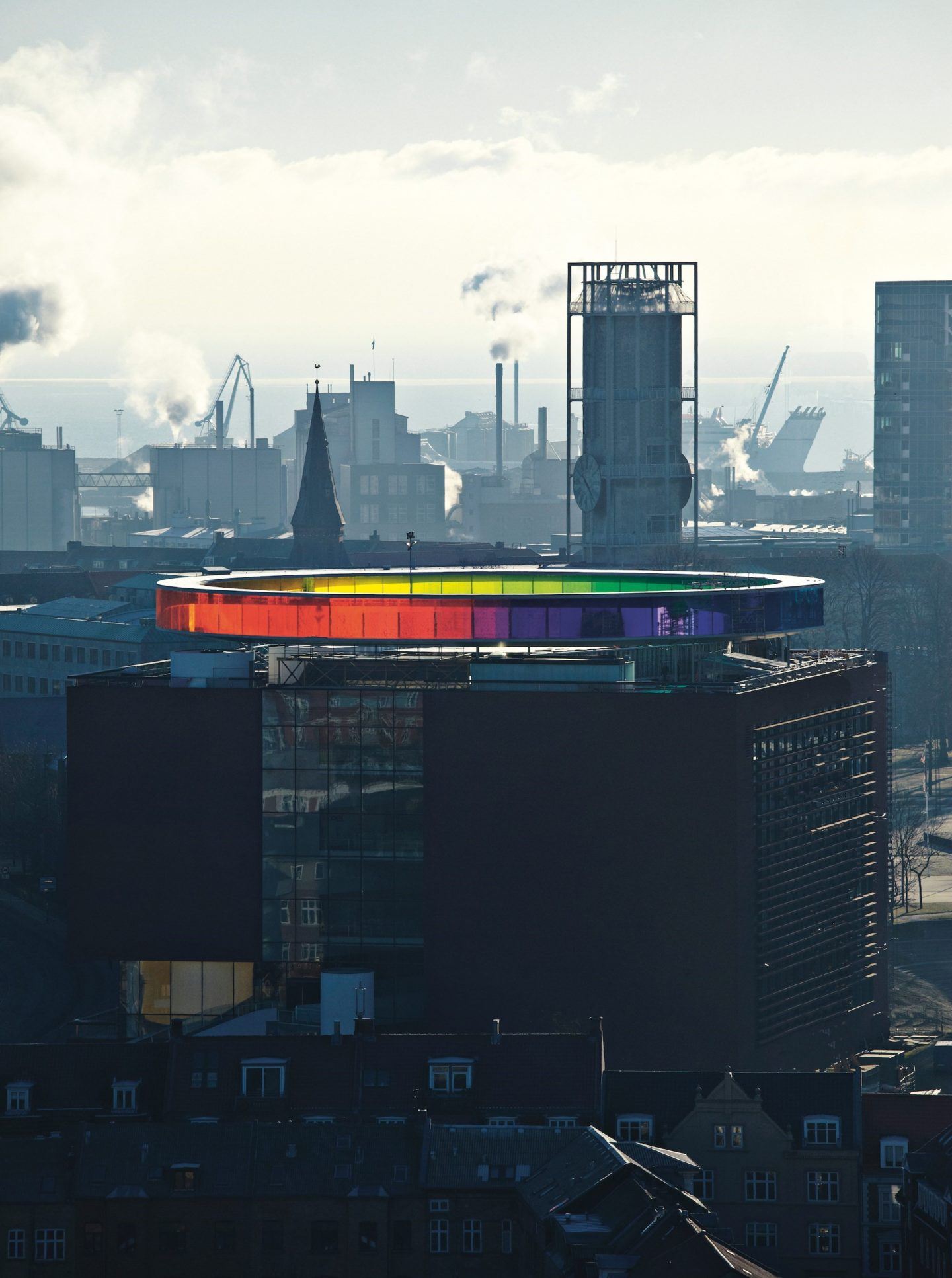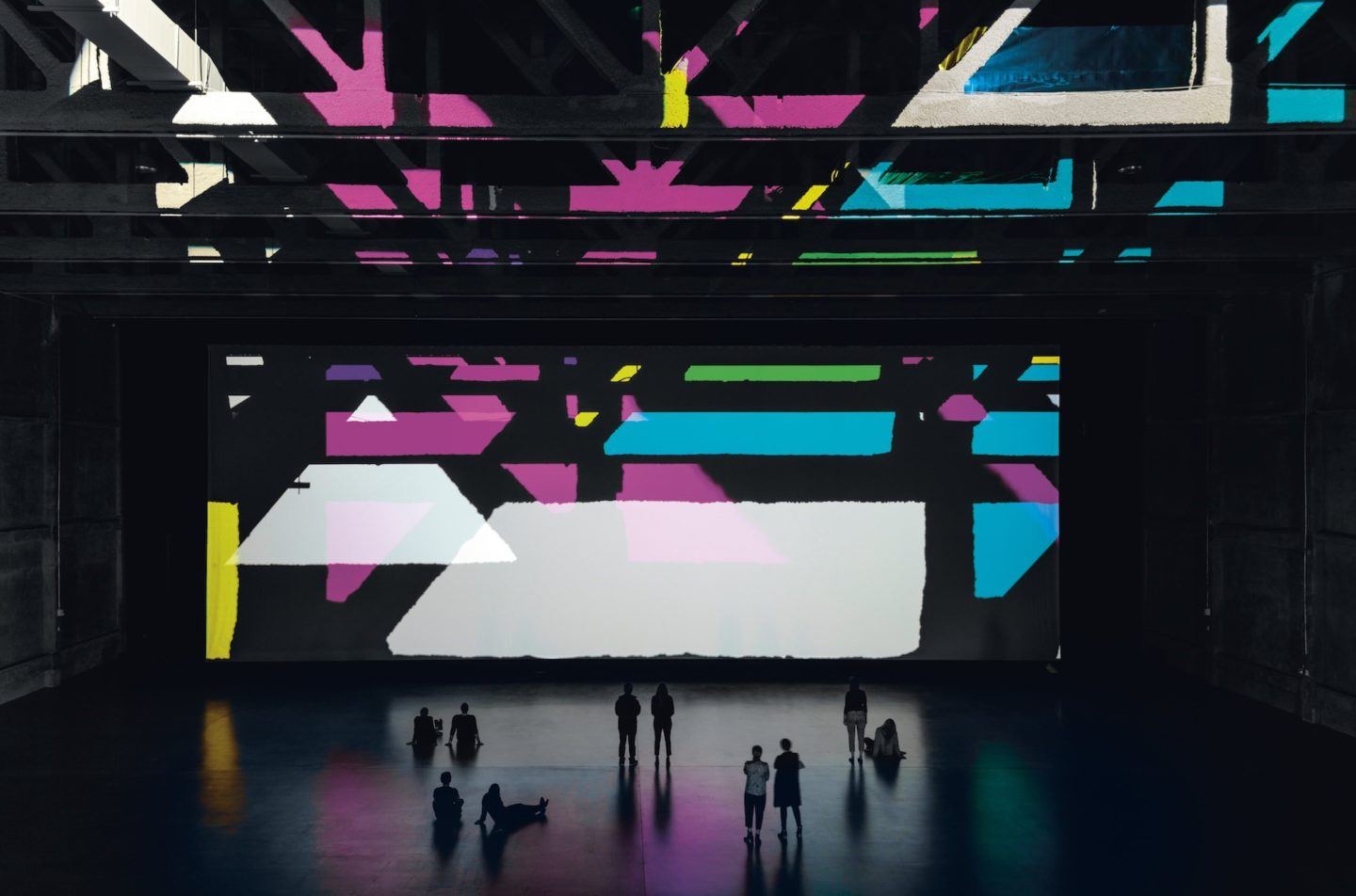 'Your Rainbow Panorama', Denmark. Images © Lars Aarø
'Ice Watch', Paris. Image © Martin Argyroglo
'The Weather Project', Tate Modern, London. Image © Andrew Dunkley and Marcus Leith, Tate Photography
'Fog Assembly', Palace of Versailles. Image © Anders Sune Berg
'Waterfall', Palace of Versailles. Image © Anders Sune Berg
'Riverbed', Louisiana Museum of Modern Art, Denmark. Image © Anders Sune Berg
'Room for one colour', Moderna Museet, Stockholm. Image © Anders Sune Berg
'Remagine', Kunstmuseum Wolfsburg, Germany. Image © Jens Ziehe
'Contact', Fondation Louis Vuitton, France. Image © Iwan Baan