Gun Country by Michael Murphy
Brooklyn-based artist Michael Murphy created the installation 'Gun Country' as a graphic illusion rendered with suspended toy guns. Standing in front of the piece, it forms a map of the United States, as you walk around it, the shape disappears. The artist aims to stimulate a conversation about guns and gun related issues in the United States.
"Through this conversation, it is my hope that people will think more critically about their stance on this topic. With this conversation, the thoughts and ideas of viewers can become externalized lending themselves to closer personal scrutiny and critical reflection", Murphy states.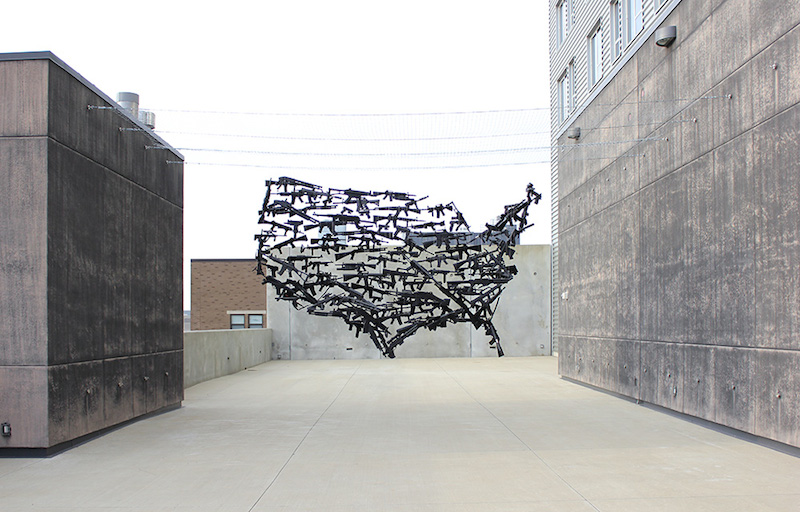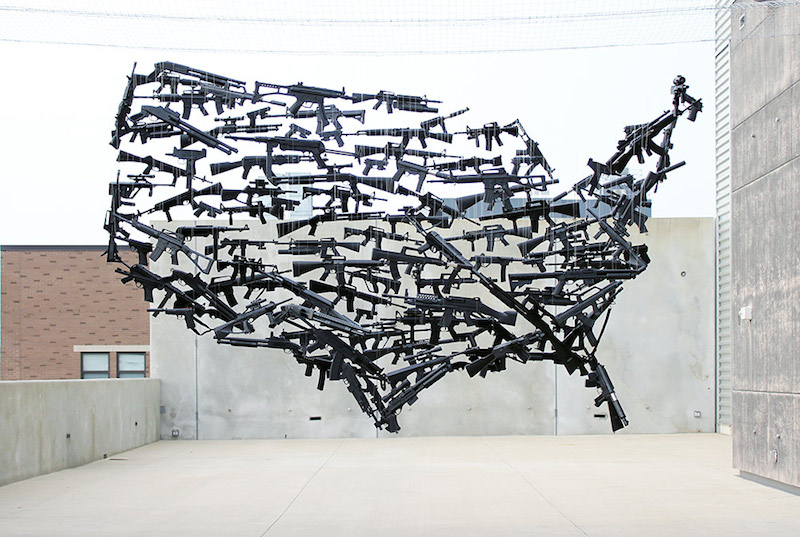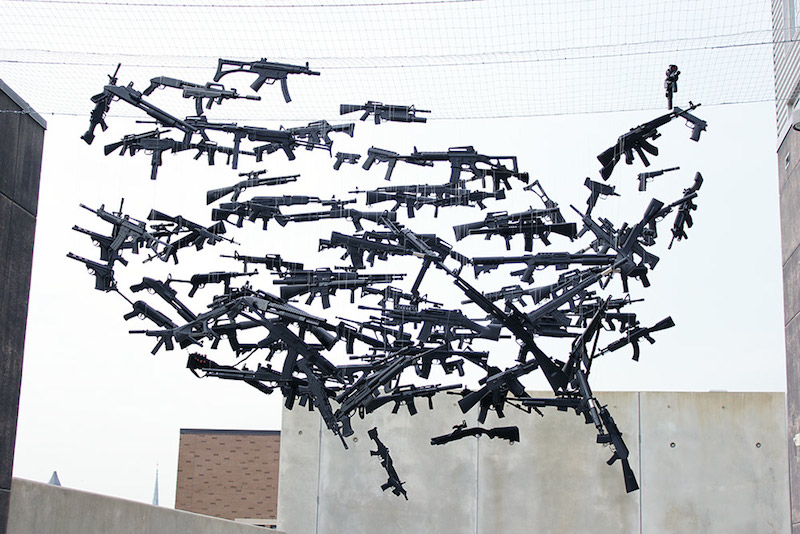 All images © Michael Murphy