Passport Doodles by Léonard Combier
French self-taught painter and illustrator Léonard Combier creates elaborated images with many hidden details, funny little quotes and things to discover for the eye. For his passport series, he doodles on passports and visas to entertain the custom officers. He says that he also tried to play with all the stamps and the visas to create drawings really related to the fact that they are on a passport. You can also follow Léonard Combier via Facebook.
If you like this, check out Mark Powell's illustrations on vintage envelopes.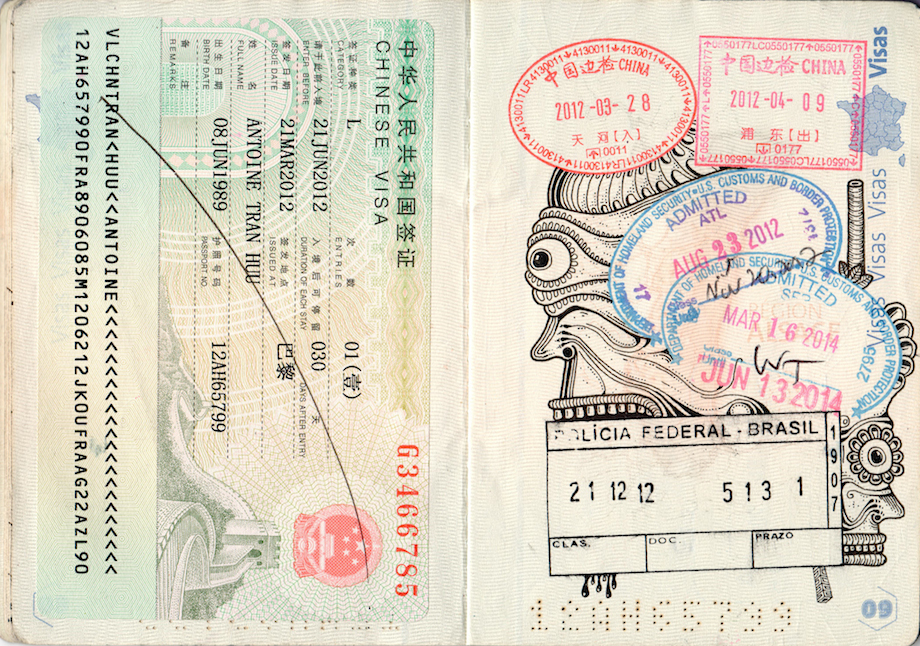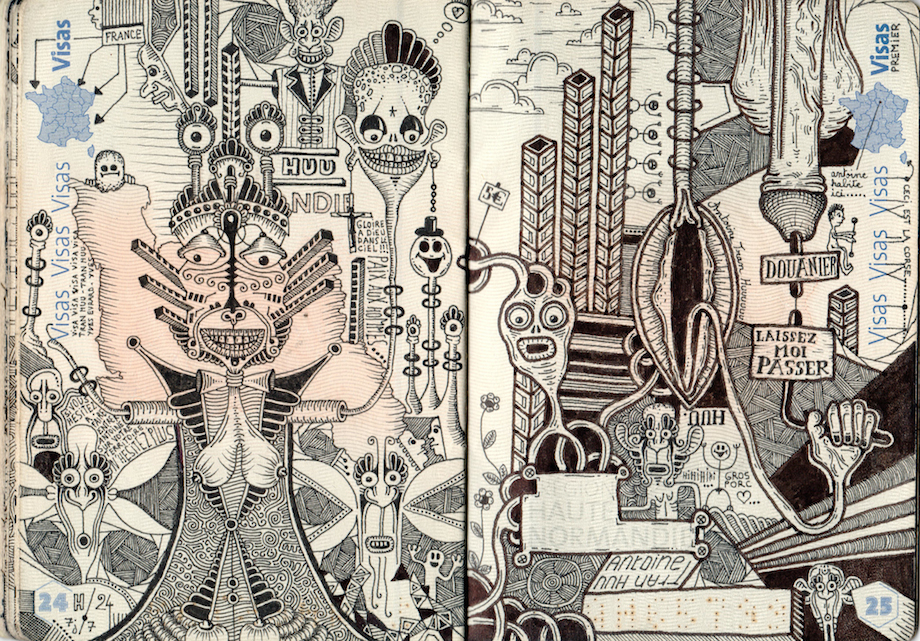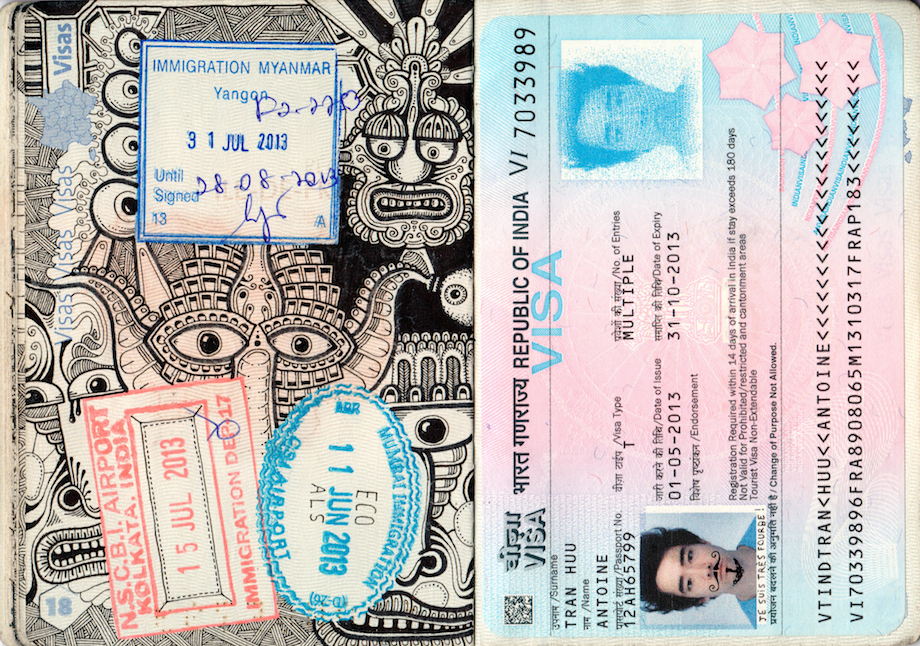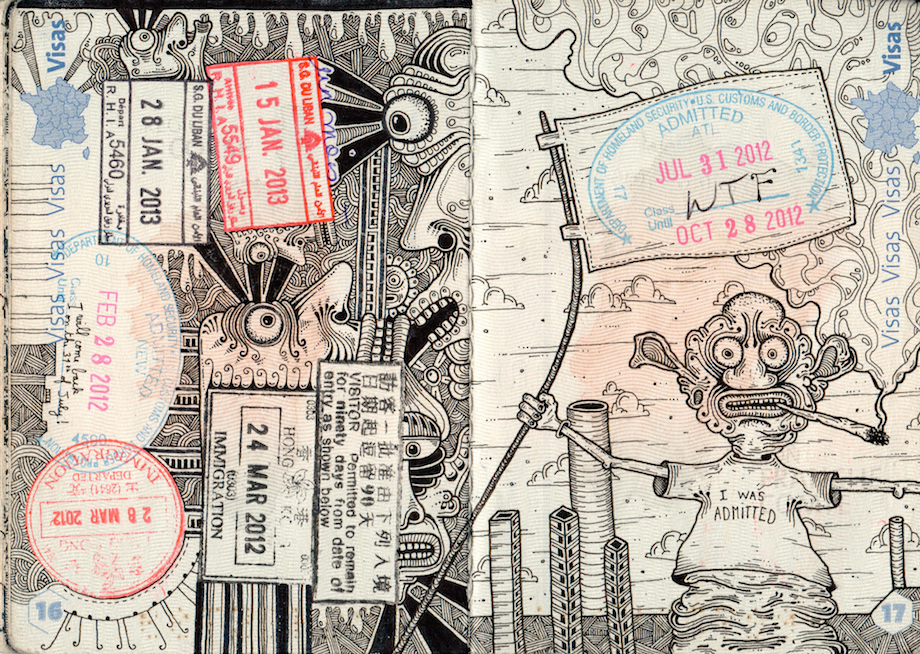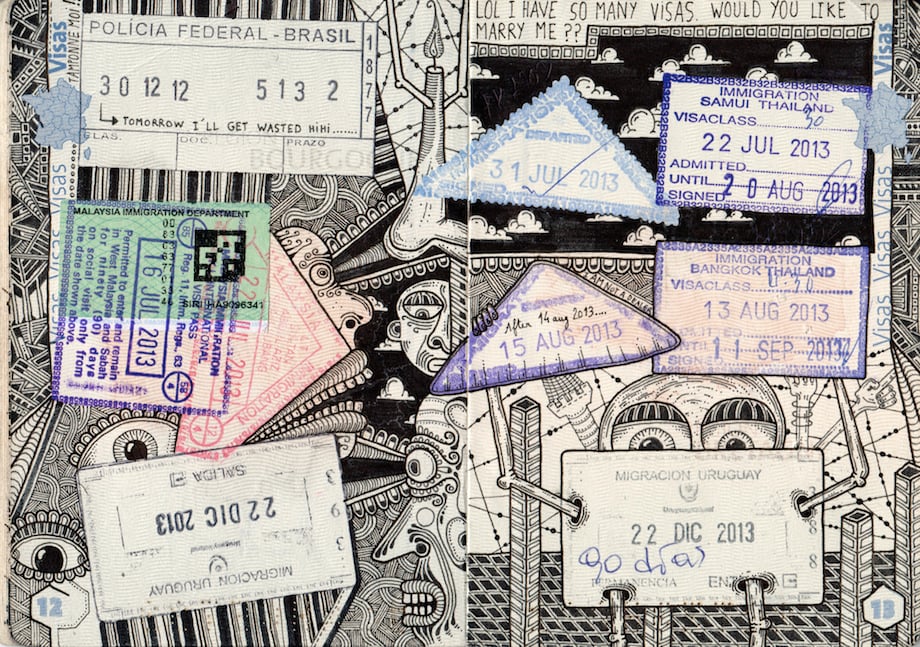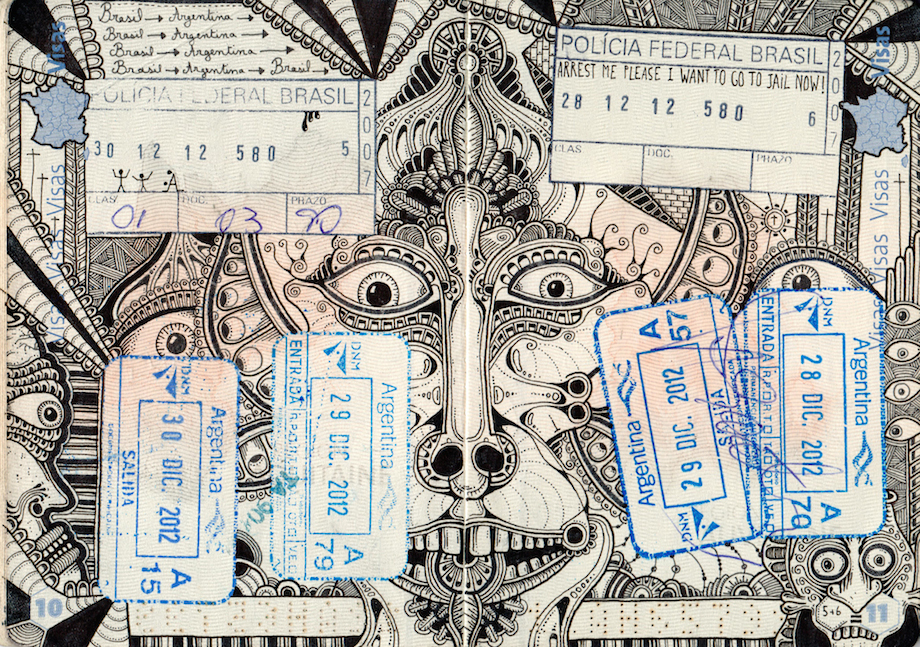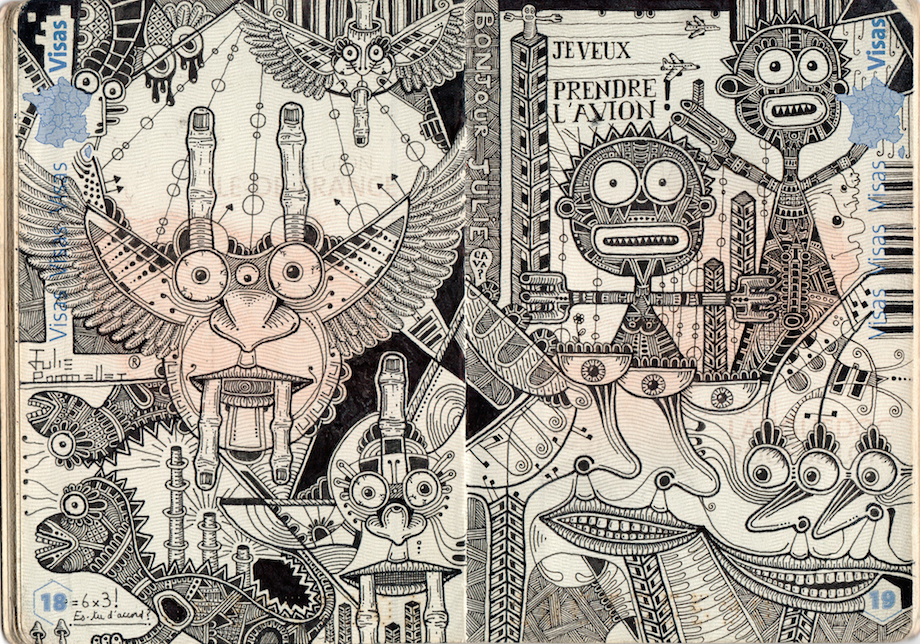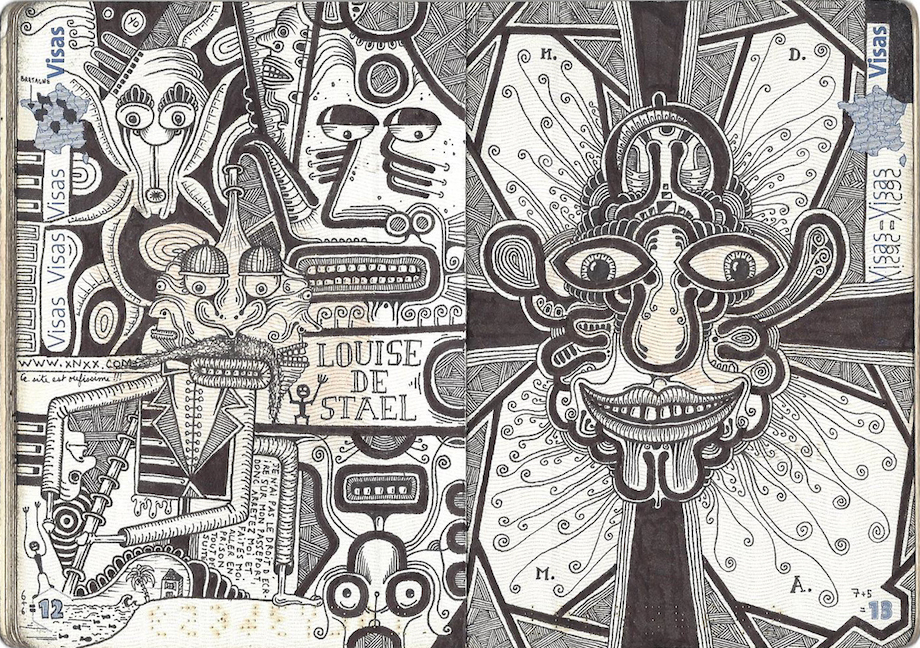 All images © Léonard Combier