Julita Malinowska's Bathers
Polish painter Julita Malinowska brings us in the right mood for the warm days ahead and a long weekend relaxing in the sun.
Her large-scale bodies of work are focusing on people bathing and on all beach-related activities. The abstracted representation of the ocean gives her subjects a sort of floating effect which appears even stronger by placing her bathers randomly all over the picture. While the muted blue tones have a rather calming and serene effect on the viewer.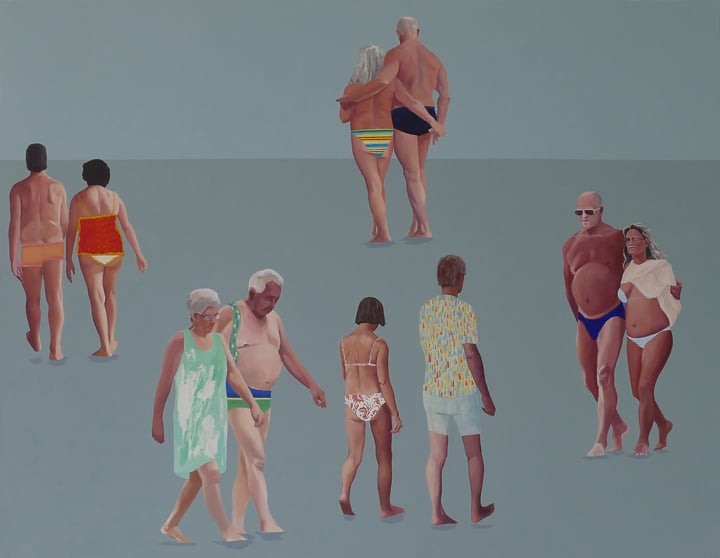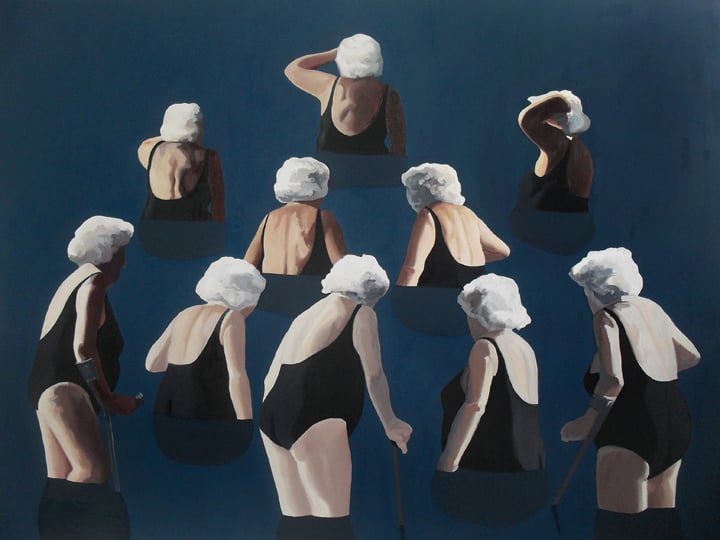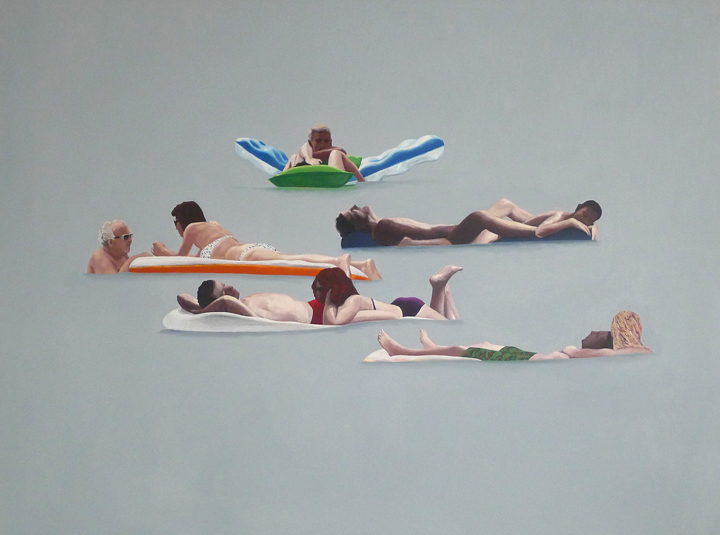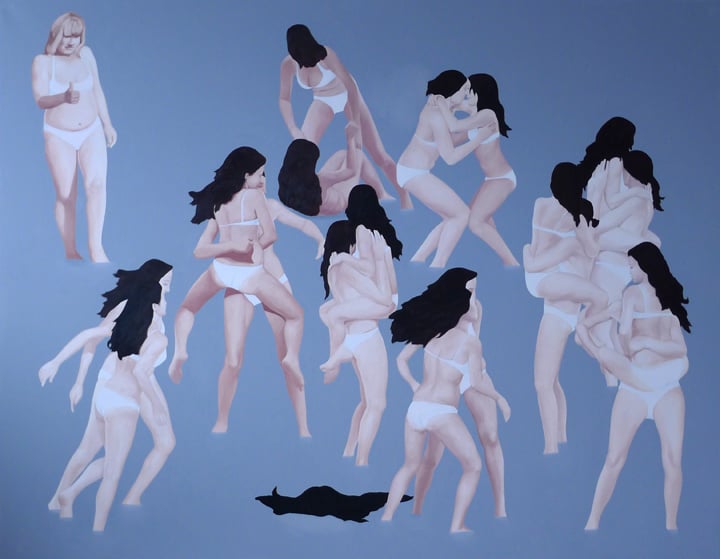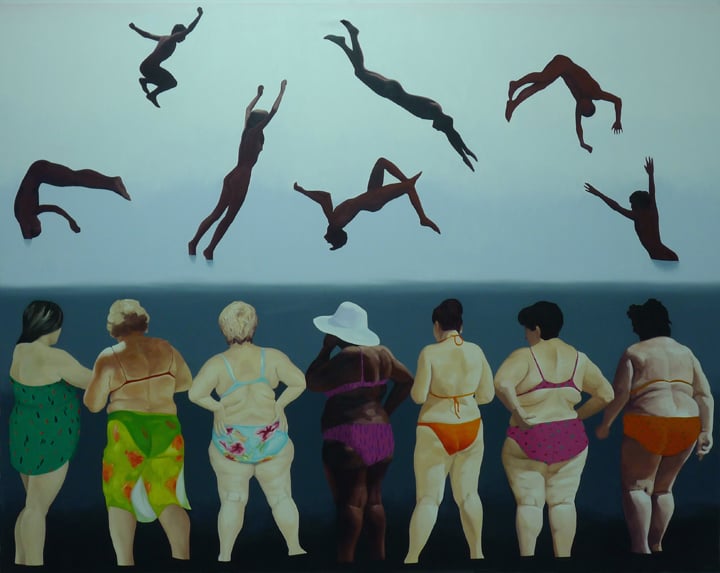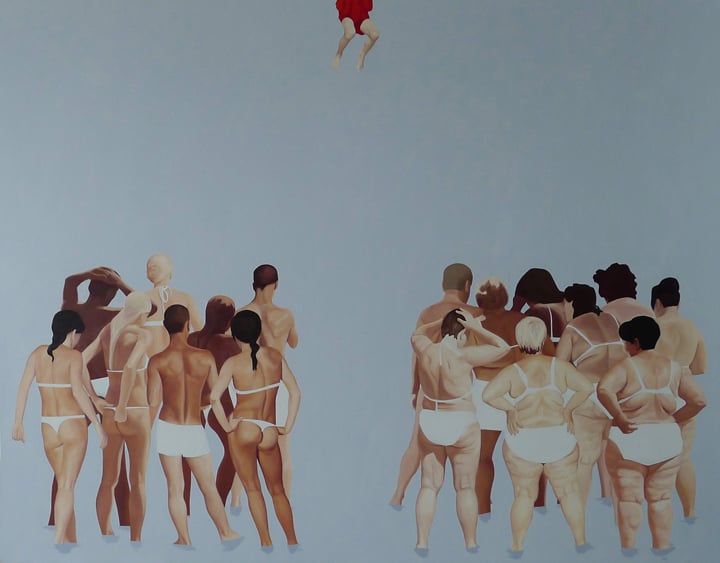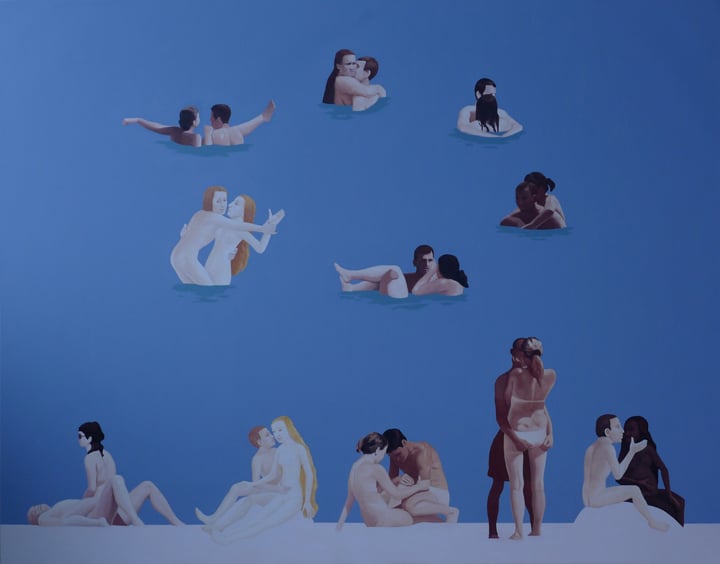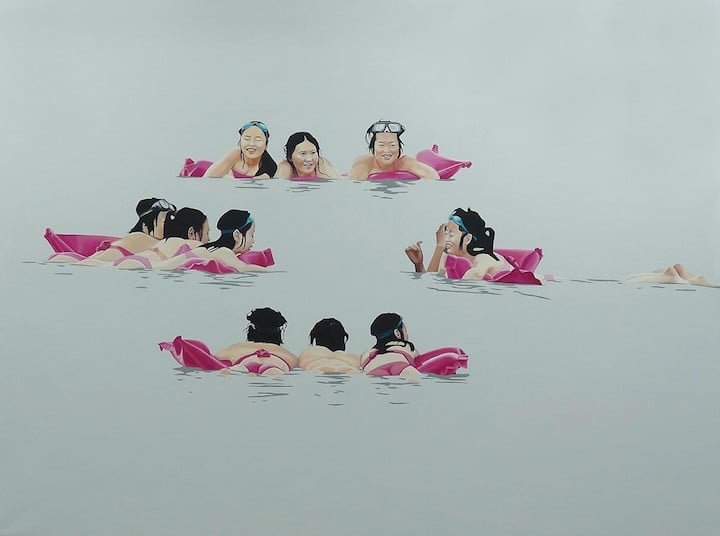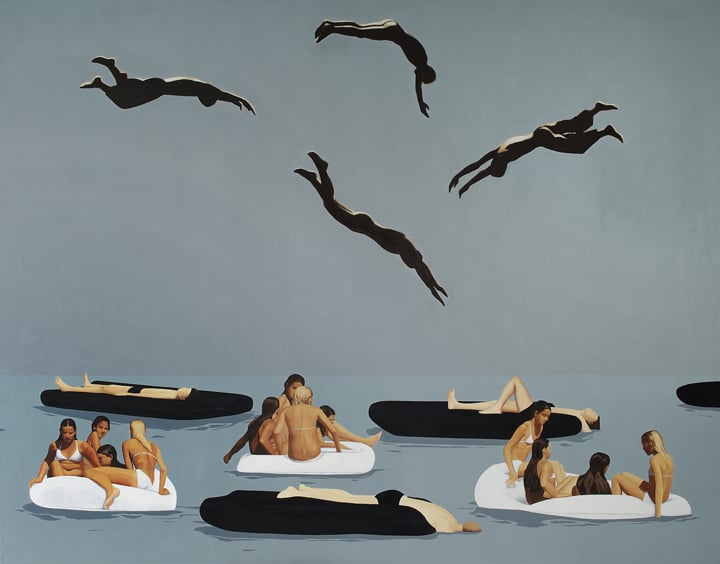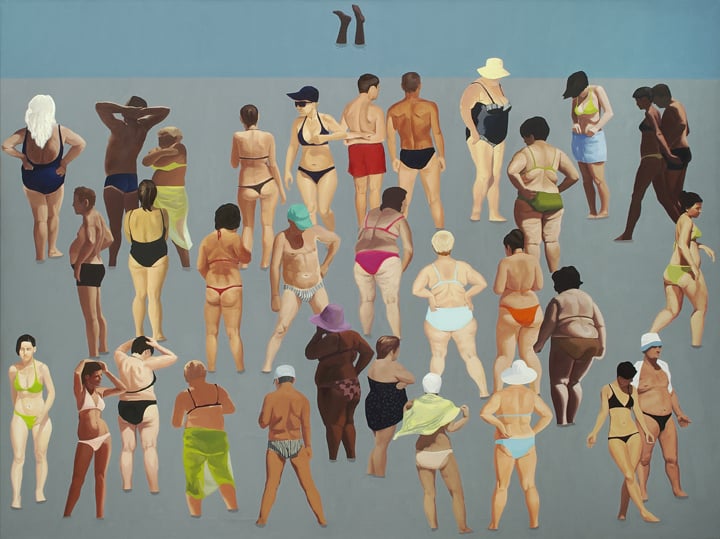 All images © Julita Malinowska